Science
Ukraine wanted to "knock out" Russia from the space programs of the United States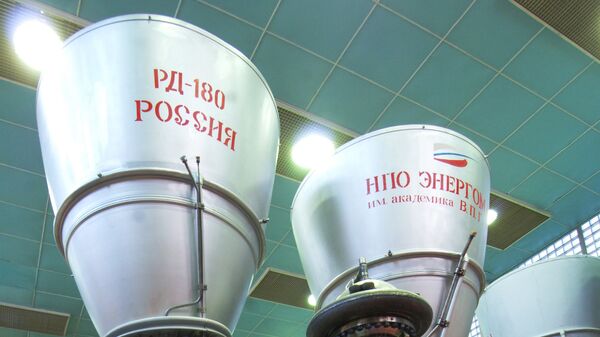 Ukraine can "knock out" Russia from the American space projects, but for this you first have to establish production of rocket engines, said the head of the space Agency of the country Vladimir Usov in interview to the edition "Left coast".
According to him, in the world there are 10-12 countries capable of producing their spacecraft and launch vehicles, of which only five have established a full production cycle.
"It's a kind of elite club, where Ukraine retains its sovereignty," — said Usov.
He added that Kiev, like Washington, are currently dependent on Moscow in the rocket, as it does not produce the engines of the first stage. However, Usov is sure that Ukraine may start to produce engines and deliver them to the United States.
"We can produce them as in Soviet times, such engines have been created by our design Bureau. If we do this, we will be not nominal, but a real full production cycle, and we will cease to depend on Russia", — explained the Mustache.
According to the head of the Ukrainian space Agency, for the implementation of this plan left to find 30-40 million dollars.
Usov said that the Russian engines in the United States are used on the rocket ULA Atlas rocket and the medium-class Antares. According to him, the States are looking for alternative to these engines. He argues that Ukraine can help this if you will establish production at home, and has appealed to the Americans more favorable than Russia's, offer. Mustache did not specify what Kyiv has proposed to Washington, given that the country does not produce the analogs of the Russian engine.
"If the Ukrainian leadership will make corresponding political decisions, we could knock out the Russian companies from the project Antares, at least," concluded a Mustache.
The Russian RD-180 engines installed on the American boosters Atlas family. These missiles, according to analysts, are used for "mission-critical space launches carried out in the national security interests of the United States."
Previously, the magazine the National Interest wrote that the law obliges the U.S. air force to abandon the use of the RD-180, however, according to the newspaper, this will not happen until at least 2024.
Congress also recognized the inability to replace Russian engines on American in the next ten years.