Crypto News
Forecast: We are waiting for a pullback before bitcoin will exceed $10 000
On Friday, may 29, bitcoin is trading above $9500, in the last 24 hours the market capitalization of bitcoin has increased to $175,084 billion (+4%).
Most analysts have no doubt that BTC will definitely break the mark of $10 000. They differ only in the timing of such a breakthrough.
Some believe that we are already seeing a gradual ascent coins. In the near future, and maybe even today, bitcoin will begin to test values above $10 000.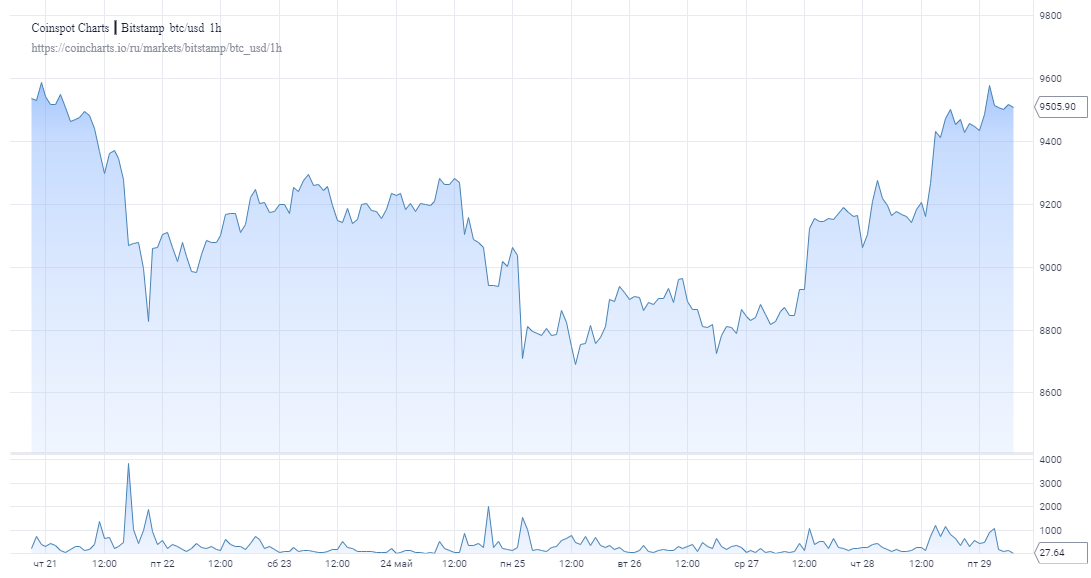 But there are also skeptical experts. One of them Edward Moya from OANDA believes that while bitcoin does not have the resources to overcome the resistance at the level of $10 000.
According to the forecasts of the analyst, we are waiting for a pullback, which he called "healthy." We are talking about a temporary retreat and consolidation. Only after that, the cryptocurrency will be able to gain momentum and move towards further expansion in the market.
Optimistic known Bloomberg analyst Mike McGlone. He recently said that the drivers of long-term strengthening of BTC now are low bond yields, volatility in the stock market and the growing debts of the States.
The expert noted:
We consider cryptocurrency as a resting bull, which probably need to change something in its ten-year history. If the stock market starts to fall again, is bitcoin can benefit.