Science
In the UK discovered the remains of an ancient pterosaur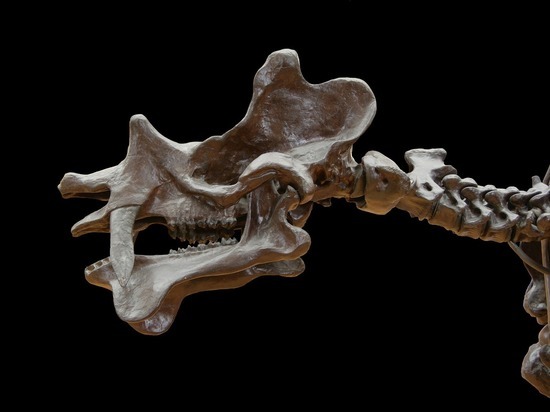 Amateur archeologist accidentally found on the banks of the Isle of Wight off the South coast of great Britain in the English channel a small fragment of a jaw of the representative of the ancient family tapejarids from the order of pterosaurs.
According to the BBC, the British Islands, the first representative of this family. The fossil of a new species joins other remains of dinosaurs and other ancient reptiles that have been discovered on the island. According to Professor Portmessage University David Martilla, it is important from the point of view of studying dinosaurs of the Cretaceous period (145-66 million years ago). Earlier representatives of the order tapejarids found in Brazil and China. Now the habitat of reptiles greatly "expanded".
Paleontologist Megan Jacobs saw the discovery of his friend Amateur archeologist, who got it from a collector who found the fossil on the beach. According to her, the jaw is full of tiny holes, intended for the senses, food recognition. Therefore, scientist have learned characteristic features tapejarids. Then the species fossil confirmed in Portadam the University and referred to the dinosaur Museum on the island.