Science
The world's first smart sprinkler has developed in Samara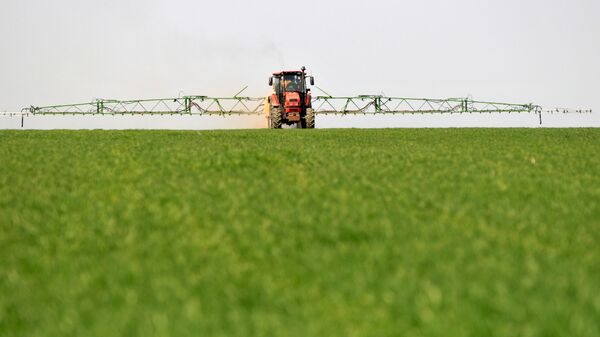 Samara scientists at the national research University have developed a management system for smart irrigation systems, which is unique in the world yet, said Wednesday the press service of the University.
"Scientists of the Samara University has developed a management system for smart irrigation systems. With this system, mobile the agroforestry system is capable during movement through the field to independently analyze the condition of the soil, estimating the degree of humidity and the availability of the necessary mineral fertilizers. According to the data obtained from the irrigation system itself regulates the amount of irrigation and application of fertilizers", – stated in the message.
According to the press service, developed by scientists of the University system includes compact depicting hyperspectrometer of sensors, on-Board computer with special software and controller for switching nozzles on the irrigation machine.
"Hyperspectral sensors determine the moisture content of soils or measure the contents in the soil of certain chemicals and signal the onboard computer that the controller controls the injectors. This is the first such reclamation complex in the world, no analogues", – the press service quoted one of the developers, leading employee of the Institute of image processing systems RAS, Professor of the Department of technical Cybernetics, Samara University Novel Skidanova.
The project of creation of a control system for irrigation systems implemented by order of the Russian research Institute of reclamation problems Russian Academy of Sciences (RAS Rosnipi) together with scientists of the Institute of image processing systems branch FNIC "crystallography and Photonics" (RAS at IPSI RAS).
According to Skidanova, the cost of a set of control system will be about 20 thousand rubles for one agromeliorative complex. According to Roniem, the use of this targeted watering and fertilizing can increase yields by 25-30% on average depending on crops.