World
Media: in Toronto, held mass protests against the oppression of blacks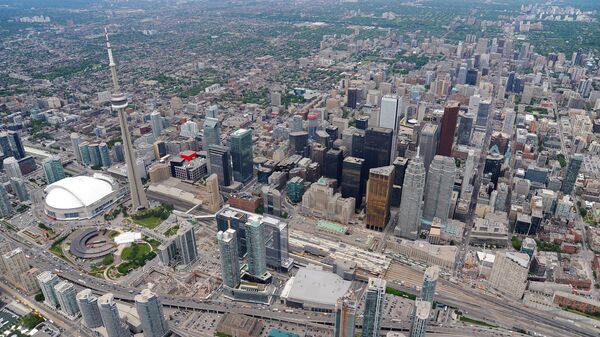 Thousands of people take part in protests in Toronto, Canada against racism and oppression of blacks by the police, reports channel CBC.
Demonstrations are held under the slogan "not one More black life", to "Abolish the police", "No justice, no peace". In addition, after the death of 29-year-old girl in Toronto in the presence of police some of the protesters chanting "stop killing black women". A girl named Regis Korchinski-Pack fell from high-rise building after witnesses call 911. The girl's relatives claim that she was pushed by police.
The protesters told the TV station that they took to the streets not only because of the death Korchinski-Pack, but also because "every person who was unjustly killed and that was unfairly treated by the police and the judicial system" in Canada and the United States.
Earlier, Riots erupted in Minneapolis and several other cities in the United States after the death of the African-American George Floyd at the hands of the police. In the Internet appeared the video, which show that the police put the handcuffs Floyd, knocked him down and piled on top of him, the three of us, and one of them stepped on his knee on the neck. Floyd on video several times says that he can not breathe, then fades. Floyd died in intensive care. After the riots, fired four police officers and one of them was accused of murder by negligence.