Society
Sex, drugs and cabaret: the night life of Weimar Germany
About each nation there are stereotypes. For example, the Germans say that they love the "Ordnung", discipline and purity. This image of "modern German" does not fit with decadence culture of the Weimar Republic — open to new things, sexually liberated and bright.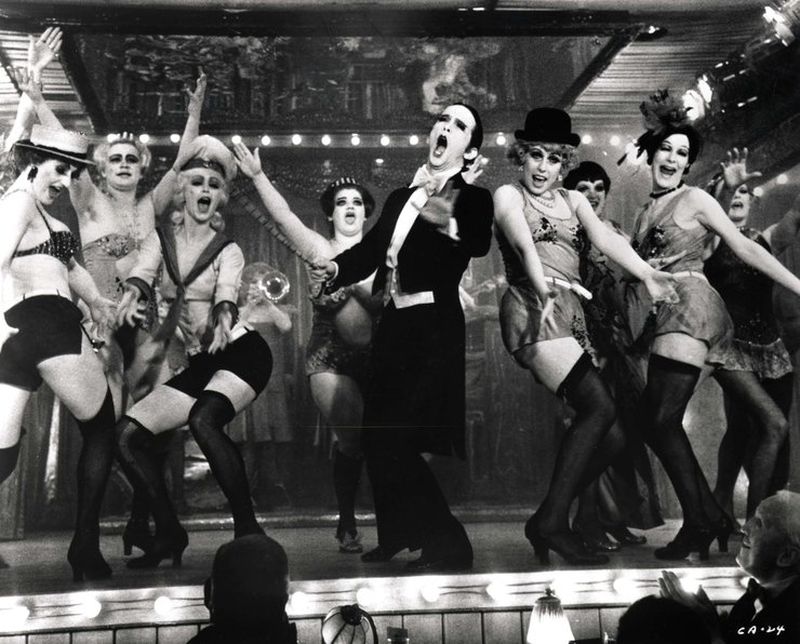 The Weimar Republic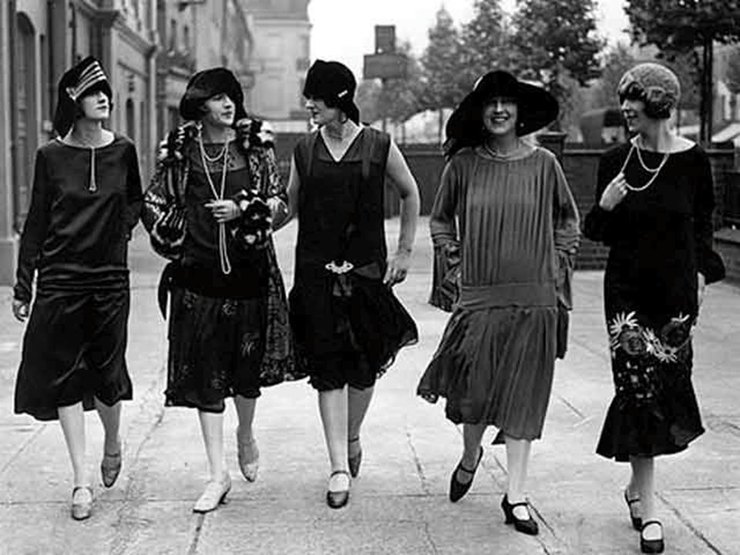 So called Germany in the period from 1919, when it adopted a new democratic Constitution in 1933 with the coming to power of Hitler.
With the defeat in the First world war militarism came the "Golden age" creative Germany. He was called "Golden twenties". The flourishing of science, cinema, music, painting and sports.
People in a short period between two wars — one of the last and the second, which was still, — he breathed finally, the air of freedom. Creative and sexy, seasoned with debauchery and cocaine.

The Weimar Republic was a place of absolute sexual liberation, there was nothing that would be considered "too" or "too". And the center of cultural life in Germany was, of course, Berlin. In 1920, he grew almost 13 times.
At the door cabaret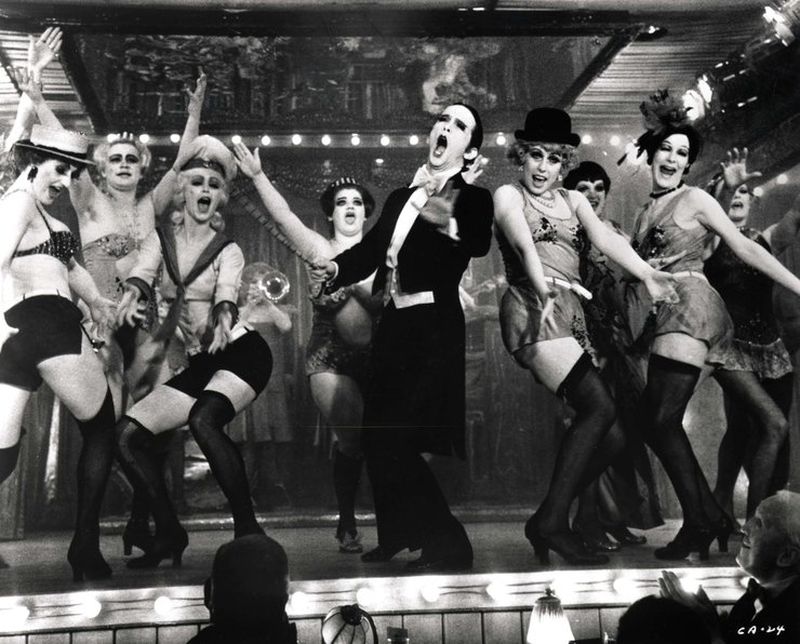 Cabaret became centers of Berlin nightlife. Inside raged a wild mixture of alcohol, drugs, sex and dancing. After 20 years, any entertainment of Germany was under strict supervision, many of them have gone underground.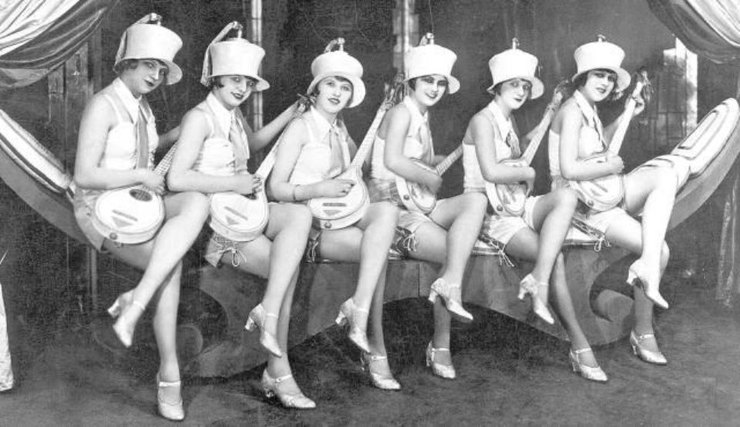 Cabaret was a cross between a bar, a restaurant and a nightclub. Guests sat at tables and enjoyed outspoken speeches dancers, as well as satirical performances of comedians, which are rigidly joked about politics.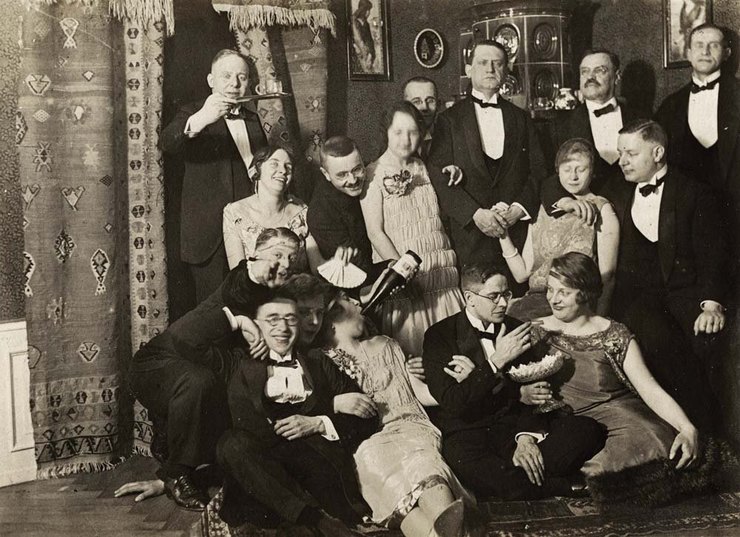 Austrian writer Stefan Zweig described one of Berlin cabaret:
"Berlin became a Babylon. The Germans burst into perversion with all his passion and love for the system. Painted boys with accentuated waists walked along ku'damm… Even the ancient Romans were not satisfied with such orgies which took place on the transvestite balls, where hundreds of men in women's clothes and women in men's dancing right under the friendly attitude of police officers. Was complete overthrow of the values. <…> The young ladies boast of their perversity, but if the girl in 16 years, suspect that she's still a virgin, she'll be laughing".
Floors, what floors?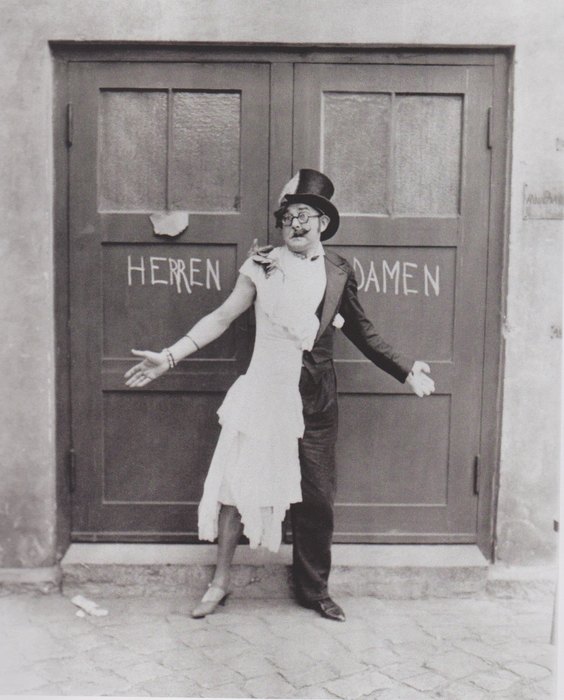 Each of the hundreds of bars of Berlin had its own specialization: for heterosexual men, for gays, for lesbians, for transvestites or pansexual. As rumored, said the dancer in a Berlin bar "Eldorado", "I can be sex, what you want, Madam."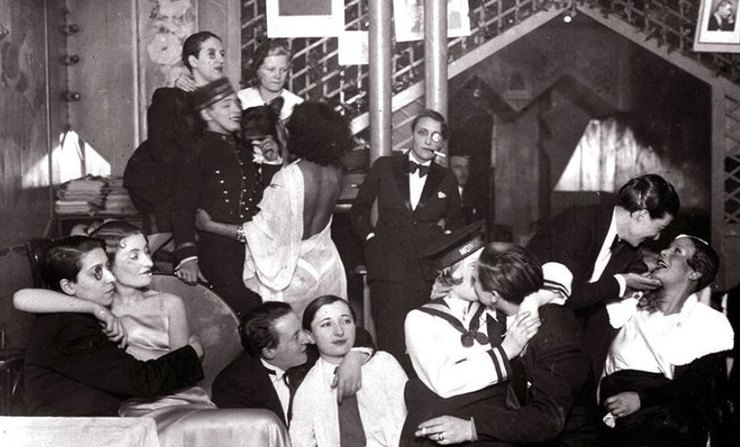 Gender variability was the norm in the Weimar Republic. Cross-dressing and transvestism, androgyny and blurring gender boundaries was in order. In the Berlin cabaret fashion has become one of the tools by which men and women showed their attitude to sex and sexual orientation.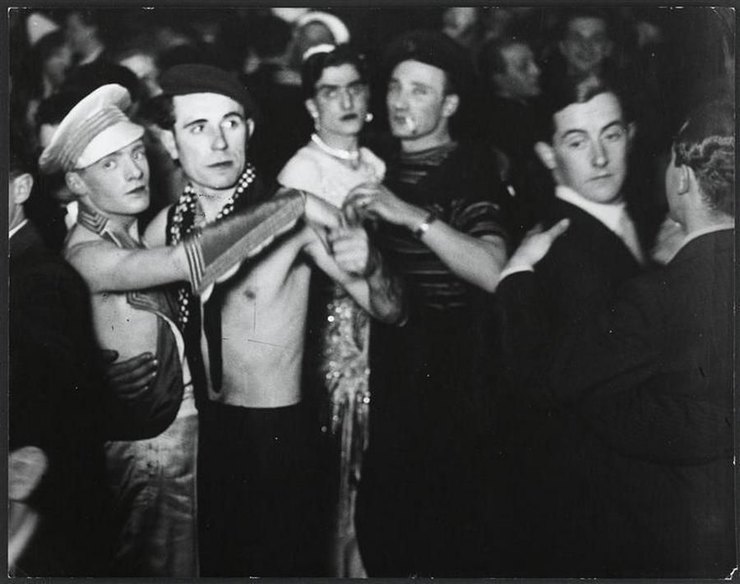 Appeared the subculture of gays and lesbians. Writer Katie Sutton in his book "the Masculine woman in Weimar Germany," wrote:
"With the advent of the female homosexual subculture of men's clothing has become a kind of opposition the main trends and mainstream".
So men and women who studied their sexuality and changed their roles.
Prostitution and goose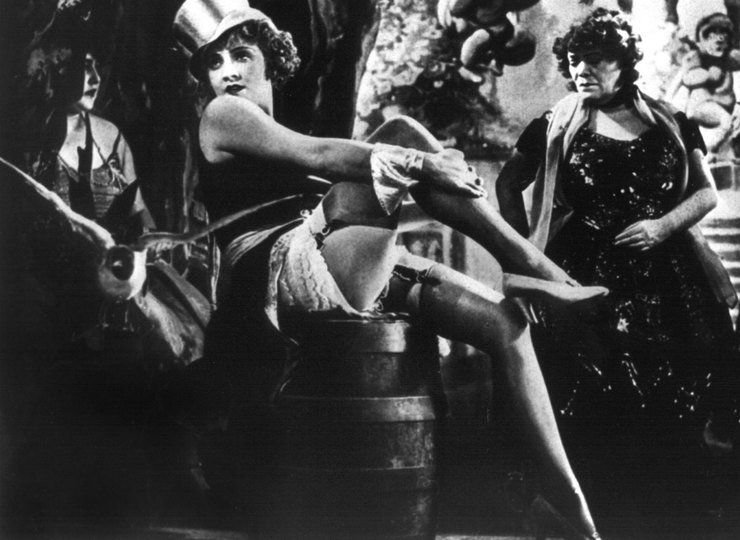 Depending on the size of the purse courtesan in furs and diamonds could come to the client in a limousine, or he could get a woman or boy on the street. After the war, prostitutes were, first and foremost, women without other income opportunities. The second youth of both sexes. In Europe is spreading the contagion of venereal diseases: syphilis and gonorrhea. The pimps were willing to carry out practical any fantasy of the client if he was willing to pay.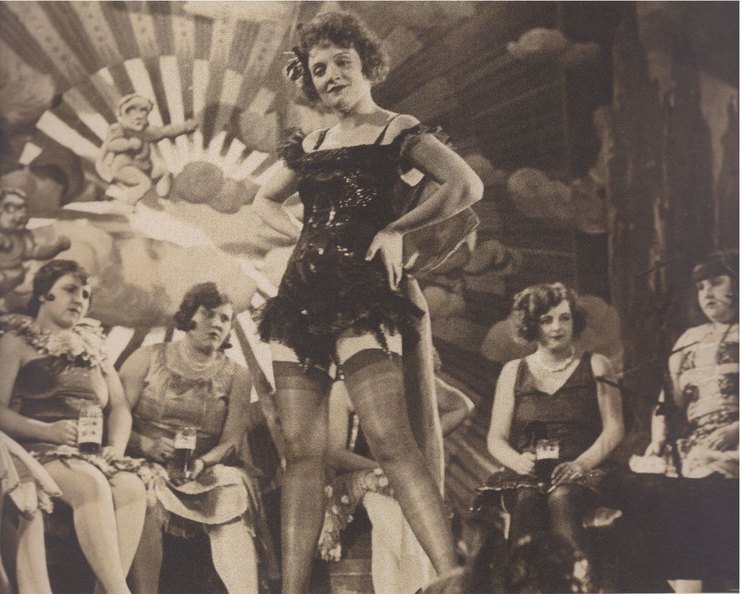 Italian journalist Luigi Barzini wrote:
"I saw pimps offering everything: little boys, little girls, strong men, sensual women, and animals. Here talking about the goose whose neck you can cut off in an ecstatic rush, and you'll get all in one: sodomy, bestiality, homosexuality, necrophilia and sadism. Still have to eat, if someone will be able to eat this goose after".
Like it? Want to be aware of updates? Subscribe to our page in Facebook and a channel in the Telegram.