Science
The former head of Rosaviakosmos evaluated the project Elon musk: "we Can only be happy for colleagues"
Successful start in the United States manned spacecraft created a private American company of billionaire Elon musk, many in Russia have caused some nostalgia for past successes of Soviet cosmonautics. Roscosmos have not pleased compatriots resounding success. How to treat the success of the Americans, and what conclusions should make the domestic space? These questions of "MK" said the former head of Rosaviakosmos (1992-2004) Yuri Koptev.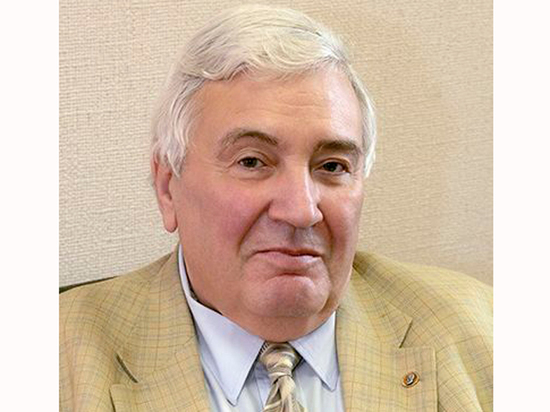 -Yuriy, how did you do the first nine years of manned flight of the Americans on your ship?
-We have a preconceived attitude to the event. Well, 9 years, we have used the fact that the Americans had nothing. But that does not mean that it should be forever. Recovered "status quo". Therefore, each will now have its own transport system. And the glory of God. You never know what might happen.
To dramatize the situation about the fact that the Americans made up for, essentially its a hole in these cases is not necessary. What is the news? We know what they are doing in parallel three ships. For example, Orion for missions to the moon and planets. "Boeing" with SpaceX – their Dragon. And we take your ship. But we do it as a universal.
We have all these fears unnecessary. Yes, we are accustomed to a certain status quo, which naturally did not suit the Americans. Prices for the flight on Soyuz-known. They even have a economy on your vehicle will be more fun for them. Moreover, the money will go into American industry, and not in Russian.
Think excessive expectations and sighs about our tremendous losses to anything. If not will carry Americans, may be doing subject with some commercial flights. There are willing. For example, from the United Arab Emirates.
Americans have done that made such a system. Normal scheme. Moreover, in the embodiment of public-private partnerships. What we have, unfortunately, not observed.
You can only be happy for our colleagues. Although it is clear that this is only the first experience. We still have to collect a certain statistics.
You know they keep that option on one flight on the "Union". The second and last flight of the Americans on our money.
-Trump after starting once said about the US plans to return to the moon then go to Mars. Is it real or political?
-Is it really – hard to say. While they are working. There is some lag at the intermediate stages. But they say that it will take all measures to ensure that by 2024, to land two astronauts – male and female – on the surface of the moon. The case is complex.
But their plans they are not big change. Moreover, categorically, in serious money increased the budget of the National aerospace Agency NASA.
What trump said about using the resources of the moon and, on the merits of the monopolization of the satellite is entry position. It is not correct. Because there are a number of international agreements. Although, of course, for trump this is not a limitation. He often enters, not looking for anything that all international agreements. He just stopped all relationships with the world health organization under false pretenses.
To the real commercialization and utilization of the resources of the moon, I think, not soon. Because, in addition to technical and organizational problems that must be solved, is still a working economy. One thing – political project, designed to show the power and superiority of America from the point of view of reaching the moon, a repeat of what it was 50 years ago. And it's another thing to go on commercial operation, where, naturally, the first thing is the question of profitability, profitability. Here while a clear understanding of how to achieve an acceptable economy of these projects. Everything is in the stage of deep learning.
Some put an end to our space program. Like, all, behind…
-Why are we behind? We have worked out the transport system. Yes, a study of the project was long enough for her. But she constantly modernizarea. It has proven its reliability. She has shown reliability in critical conditions. Remember, an extreme trouble when we saved the astronauts in case of emergency missile launch?
From the point of view of the program and their directions – they are all we have.
We are already out of the stage where there was a race between the two great powers, and the main question was to do earlier than colleagues from other countries.
Today we need to be more rational in their assessments and directions. We are not rich enough. Our GDP is ten times less than the us. We have the space budget when the prices move to the world, ten times less than NASA's budget.
Needs to be addressed, first and foremost, the issues of principle that affect our economy, security issues, social development. That is, to engage in the normal orbital grouping, all areas in which space gives the normal effect for various sectors of the economy and science.
We conduct our business. Another thing is that a little bit should be tightened and more focused, more organized way to do your projects.