Technology
Toilet revolution bill gates and his "toilet of the future" and the most sparkling jokes on this subject
Technology does not stand still and this applies even to the most that neither is domestic aspects of our lives. The founder of technology giant Microsoft, bill gates at an exhibition in China showed "the toilet of the future", needs no connection to sewer and as environmentally friendly as possible. The network immediately responded with a flurry of jokes, of which we have selected the best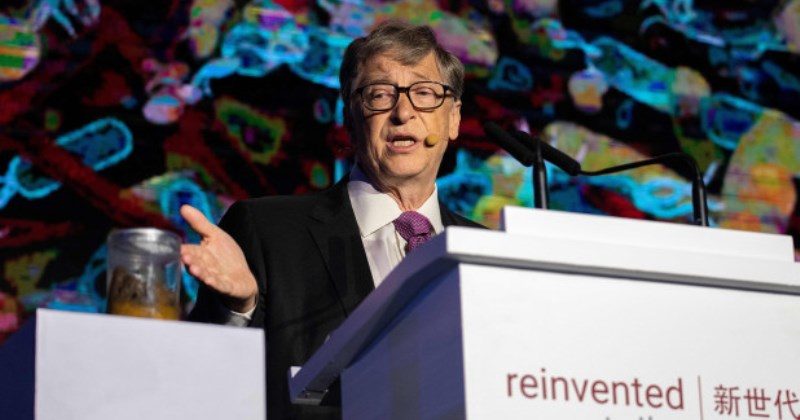 His speech at the technology exhibition in China, the head of Microsoft was prepared thoroughly. On stage, gates made a jar of feces, which was placed on a specially set table. His speech bill began from afar, saying that because of the unsanitary conditions caused by improper condition of the toilets or their complete absence, annually in the world dies of about half a million children under the age of 5 years.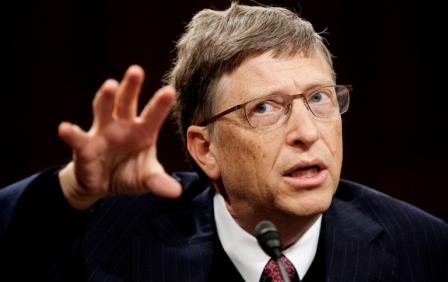 The toilet is a new type, represented by the businessman solves this contamination of drinking-water, as fully Autonomous and does not require disposal of faeces and even water for flushing. Inside the tank is the cycle that turns waste into ordinary organic fertilizer.
Gates also joked about his work on new technology and response from the couple:
10 years ago I never thought I'd be so much to know about poop. And I certainly couldn't think Melinda will have to ask me to refrain from talking about toilets and faecal sludge at the dinner table".
The businessman promised that he would make every effort to innovative toilets have become the new global standard. Gates also announced that the cost of the plumbing device of a new type will be around $ 500.
Netizens reacted to the news by posting in social networks thousands of comments:
"Билл Гейтс представил работающий без воды унитаз"

опять пиндосы сперли не имеющие аналогов разработки отечественных ученых pic.twitter.com/8GwnD1EMsY

— Епископ Варлаам (@Ruslan_Baysaev) November 6, 2018
А никому не интересно чье говно Билл Гейтс принес на презентацию? Почему это еще не выяснили? Как он его собрал, как вез? Ало, интернет, мы тут блять работаем или херней занимаемся?

— Матвей Ромашкин (@bedovlox) November 7, 2018
Билл Гейтс представил работающий без воды туалет pic.twitter.com/qksto5f50R

— ?The Max who delivers? (@shaikhulud) November 6, 2018
Билл Гейтс представил иннвационный туалет без воды за $200 млн.
На суд нарывается. pic.twitter.com/9CSdLBTPtP

— Новые коммунисты (@becck13) November 6, 2018
— Хэллоу! Май нейм из Билгейц. Я представляю уникальный туалет без воды.
— Виктор Петрович, вы опять срете на лестничной клетке?! Бросайте вы пить Христа ради

— РИП Новости (@riarip) November 6, 2018
Дмитрий Рогозин презентовал унитаз работающий без воды pic.twitter.com/3eKoZtVz9Y

— ёжик матюгальщик (@LugalKiEn91) November 6, 2018
Билл Гейтс на презентации туалета, работающего без воды pic.twitter.com/gz8qDiw6Z1

— Bob Farber (@Bobchensk) November 6, 2018
In addition, users think how can work a toilet, and even gates can present like that.
Билл Гейтс презентовал инновационный унитаз, работающий без воды и подключения к канализации. Для переработки отходов используются химикаты. Если будет работать, как последняя винда, то можно остаться без задницы pic.twitter.com/FiuOtPiTSJ

— Щепетильный кухар (@shepitkitchen) November 6, 2018
Билл Гейтс угощает беляшами с говном.

— Max (@mixammo) November 6, 2018
https://twitter.com/sergonaumovich/status/1059854105059962880?ref_src=twsrc%5Etfw
— Alexander V. Litreev (@alexlitreev) November 6, 2018
Когда ты Билл Гейтс, ты можешь принести говно куда угодно, причем, не в себе….

— ♛Ян Стефаненков♛ (@YanStefanenkov) November 6, 2018