Science
In "Rosatom" come up with a universal accelerator for cancer treatment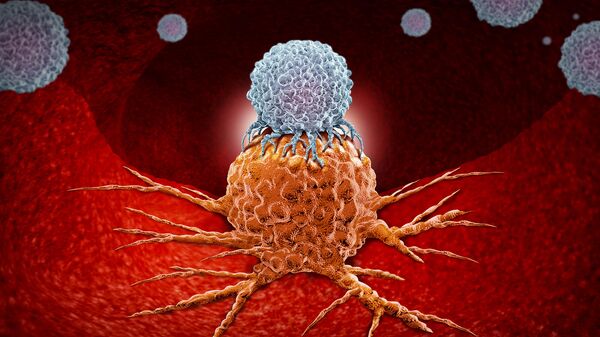 Specialists of the Russian nuclear industry offered to create a versatile particle accelerator — a high-current cyclotron that can be used both for production of radioactive isotopes for the diagnosis of malignant diseases and radiation therapy for various forms of cancer, the materials on the procurement website of Rosatom state Corporation.
So, the St. Petersburg research Institute of electro equipment behalf of Ephraim, by order of the management company of the scientific division of "Rosatom" "Science and innovation" should prepare terms of reference for the development of high current cyclotron with energy of accelerated beams of hydrogen ions up to 70 MeV.
As noted in the terms of reference, with this accelerator it will be possible to obtain radioactive isotopes of strontium-82 and germanium-68, which form respectively the radioisotope rubidium-82, used for the diagnosis of cardiovascular diseases, and gallium-68, which identifies various forms of cancer, including malignant tumors of the prostate.
This equipment will significantly expand the use of diagnostic nuclear medicine techniques through the creation of mobile diagnostic centers and reducing the cost of producing radioisotopes according to the materials.
In addition, the possibility of high current cyclotron will allow to establish a proton therapy cancer of the organs of vision, in which surgical and chemotherapeutic methods are ineffective. Finally, this installation will give the opportunity to obtain the directional flows of high-energy neutrons to treat various types of cancer.