World
In London arrested five protesters in memory of Floyd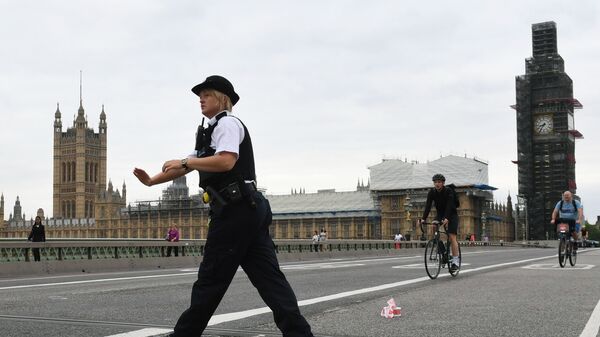 Denis Voroshilov. London police arrested five protesters at the U.S. Embassy in memory of the dead after police detention negroe American George Floyd, said the Metropolitan police.
In several States in the US are continuing riots and looting, caused by the loss of Floyd. According posted a video on Monday, police tried to detain the man, handcuffed him, knocked him down three to the ground, and one of them pressed a knee on the neck of the detainee. In the video, hear the words of the man that he can't breathe. Floyd later died in hospital. After the riots, four police officers were fired, one of them is accused of murder by negligence. Disorders joined the extremists and marginals. People burn houses and cars, robbing stores.
"Earlier today police made five arrests during a meeting at the American Embassy. Three were detained for violation of laws related COVID (violation of the requirements of social distancing), two for assault on police. The detained young people aged 17 to 25 years. All were detained," – said in a statement to the police.
Scotland Yard does not mention the number of participants. Gathered at the Embassy chanted the slogan "I can't breathe", many of the protesters were activists of the movement "antifa".