Europe
"The rebellious spirit of old England," published previously unknown photos of skinheads 60-80
Provocative dress, aggressive behavior, disregard the customs of society. These guys and girls literally screaming about his protest. A rare photo of this collection shows representatives of the current before it has acquired a mass character.
Nascent at that time the hippie culture was not close to the boys and girls of the new areas of the South-East of England. They had made a different choice.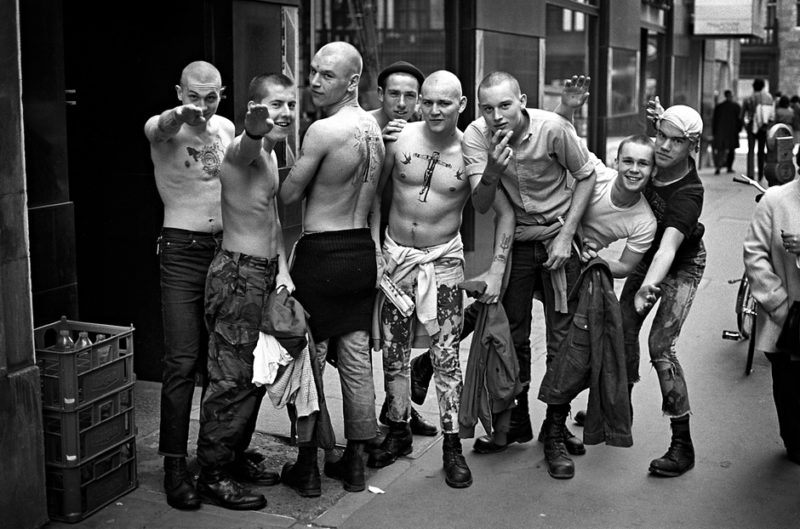 Source:
Daily Mail
Typical representatives of the skinhead movement features a "Jamaican street style" in clothes, love of American soul music and German army boots. And of course, short hair or shaved head, typical for both guys and girls.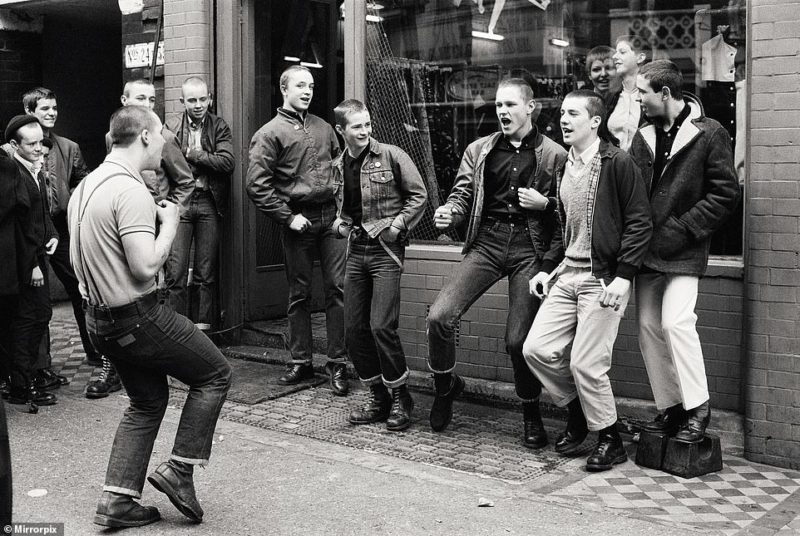 Previously unpublished photos amazingly accurately convey a rebellious spirit and the eccentric style of the members of this subculture. In this picture, the youth rehearses "moonwalk" in front of the London shop.
Initially the course attracted young people, who protested against bourgeois society. They were not rich, quick-tempered, full of rebellion.
Later, the skinheads began to speak out against the stiff, Commerce, and luxury.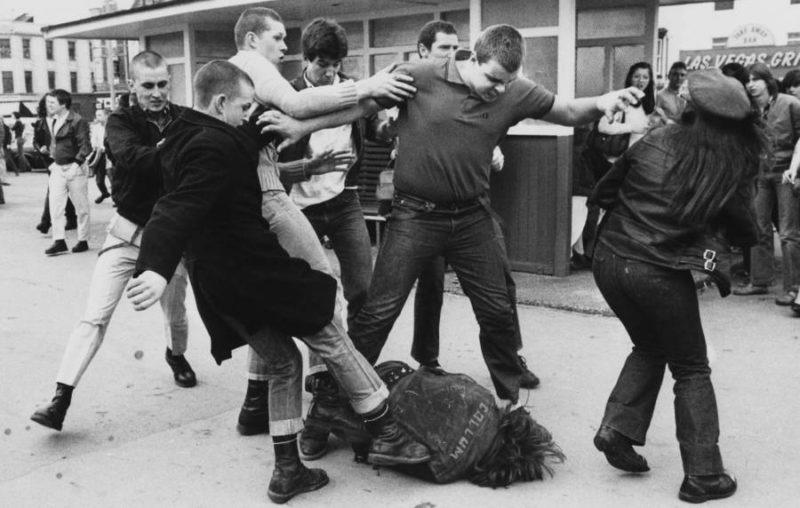 Nationalist ideas in the movement began to appear closer to the 70-th years, when the only possible way to prove himself was a scuffle in the streets. "Skinhead second wave" were the first to protest the representatives of a certain nationality, for example, immigrants from Asia and Africa, accusing them in economic crisis of their country.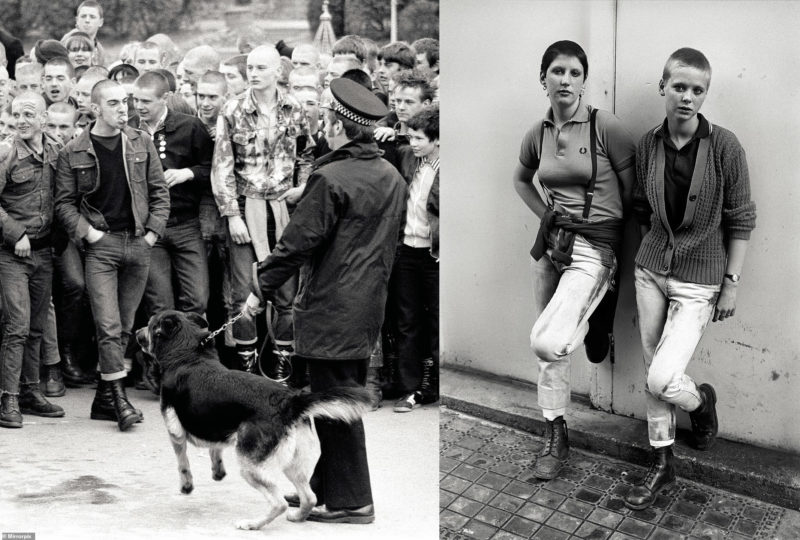 Skinheads often splashed his anger and hatred at police, who responded accordingly. A well-known incident when 700 skinheads out of the city to "prevent". Then most were put on a train and sent back, and 150 people, including several 10-year-old, was arrested.
Photo from this collection taken from the book "Free: The Way of Life", which was released in Britain in October 2018 and sold for 16 pounds.
Pictures entitled: "the Skinheads is the only movement that originated in England, which still scares people".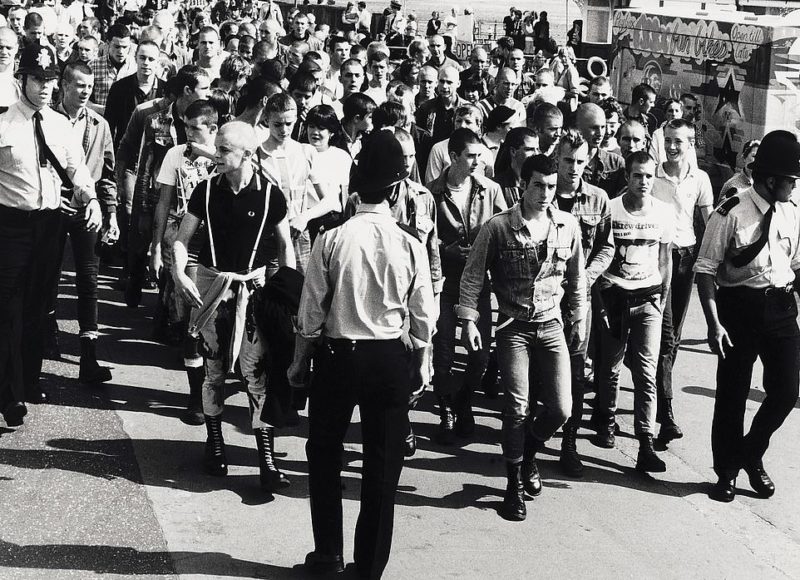 "From dance floors, stadiums and pubs, construction sites and street gangs teenagers, the working class found their form of protest. Their spirit, style and idea did not occur from SOHO. They cannot be bought".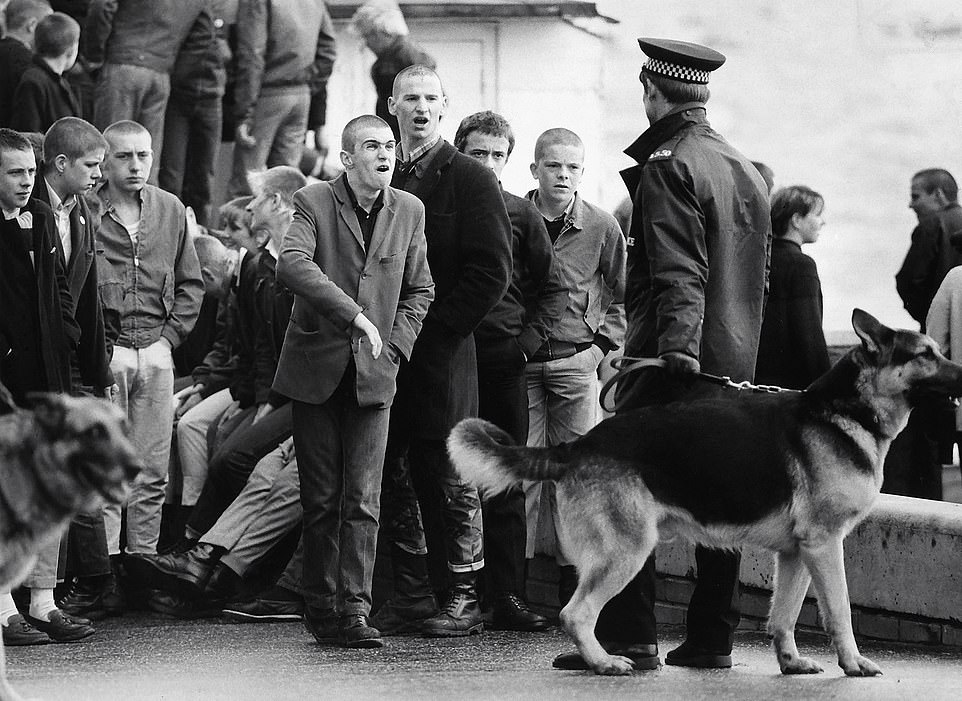 "They looked "long" revolution in the eye and realized that she will not give them anything".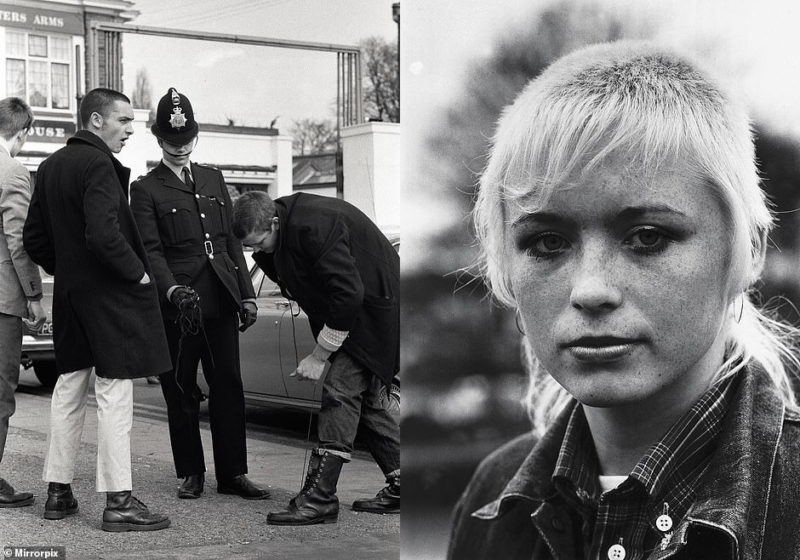 Southland police would stop every suspicious person, forcing him to unlace the shoes and remove the straps and the body chain. What shoes were the most recognizable part of the style of the skinhead, until the 1970s, when widespread boots Doctor Martens, they are not considered to be a form of street weapons.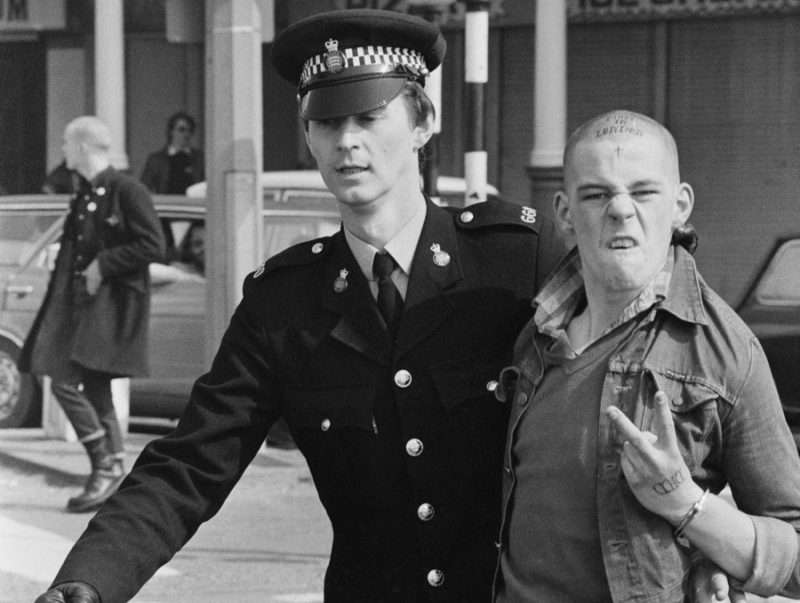 The brand Trojan Records, which released ska, Rocksteady and reggae music, forever remained a symbol of the original skinhead movement.