World
The staff of the NSDC of Ukraine was infected with coronavirus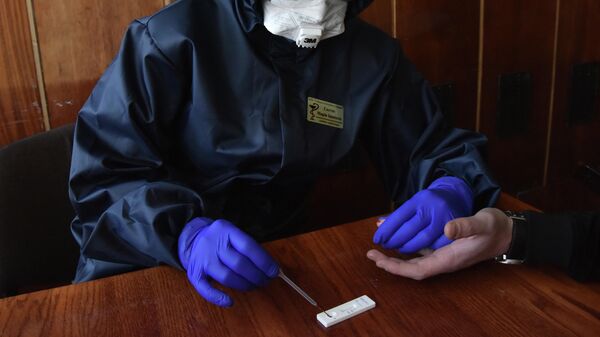 Coronavirus infection found one of the staff of the national security Council and defense of Ukraine, said the NSDC Secretary Alexey Danilov.
"Indeed, one of the employees of the Situation centre of the national security Council received a positive test result. The status of the employee is satisfactory. Carried out, as is customary in these situations, epidemiological investigation, establishes contact person. We all had contact with a sick colleague, passed the tests and waiting for results. It is clear that, before it, we have limited communication, contacts by going online," said Danilov in the comment to the edition "Mirror of week".
According to the latest data of the Ministry of health, the number of identified cases of coronavirus COVID-19 in Ukraine is 32 476, died 912, 14 528 recovered. World health organization March 11 announced the outbreak of a new coronavirus infection COVID-19 pandemic. According to the latest who data, the world revealed more than 7.8 million cases, more than 431 thousand people died.
Relevant data on the situation of COVID-19 in Russia and the world presented on the portal stopmanager.of the Russian Federation.