Science
The air on the ISS temporarily divided to search for the source of toxic benzene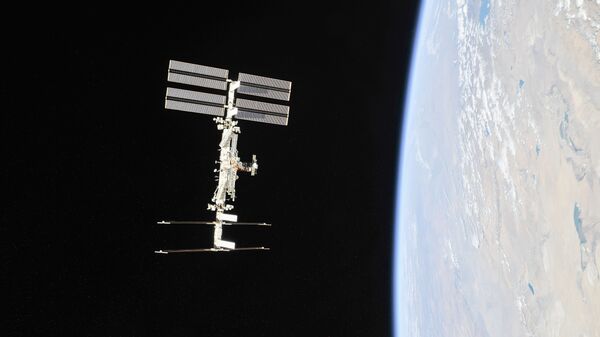 The air in American and Russian segments of the International space station was temporarily separated to search for the source of toxic benzene, said NASA.
In may, Roscosmos told RIA Novosti about the increase in the concentration of benzene in the atmosphere of the ISS, not exceeding the maximum allowable normal and non-threatening to the crew.
On Thursday NASA reported that measuring levels of benzene are in the Russian Zvezda module with the device for determining the air quality AQM. Later Roscosmos confirmed to RIA Novosti the fact of measurement, adding that they are implemented in all modules of the station, and the results are analyzed by experts on the Ground to develop further recommendations.
"The exchange between Russian and American segments were discontinued to search for a source of benzene to the ISS. The American and Russian crew members followed the steps to redirect the air in their segments," said in a statement on the NASA website.
It is noted that after this device AQM was the measured level of benzene in the module "Zvezda", and air exchange between segments were restored.
Benzene is a colorless liquid with a specific sweet smell. Included in gasoline and used for production of drugs, plastics, synthetic rubber and dyes. Toxic and carcinogenic.
Now work on the ISS Russian cosmonauts Anatoly Ivanishin and John Wagner, as well as American astronaut Christopher Cassidy, Douglas Hurley and Robert Behnken.