DIY
Modification of a 3D printer in a CNC machine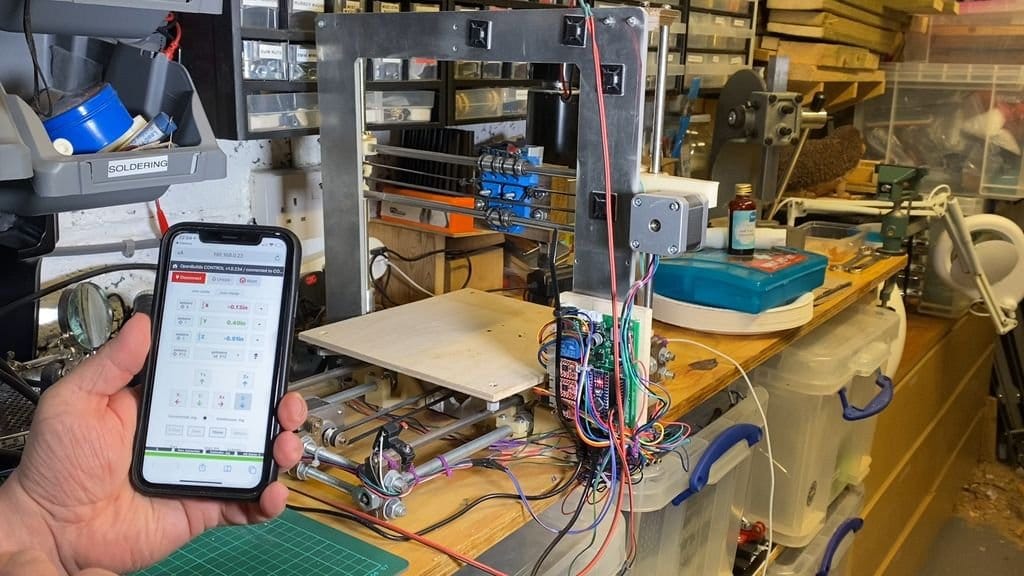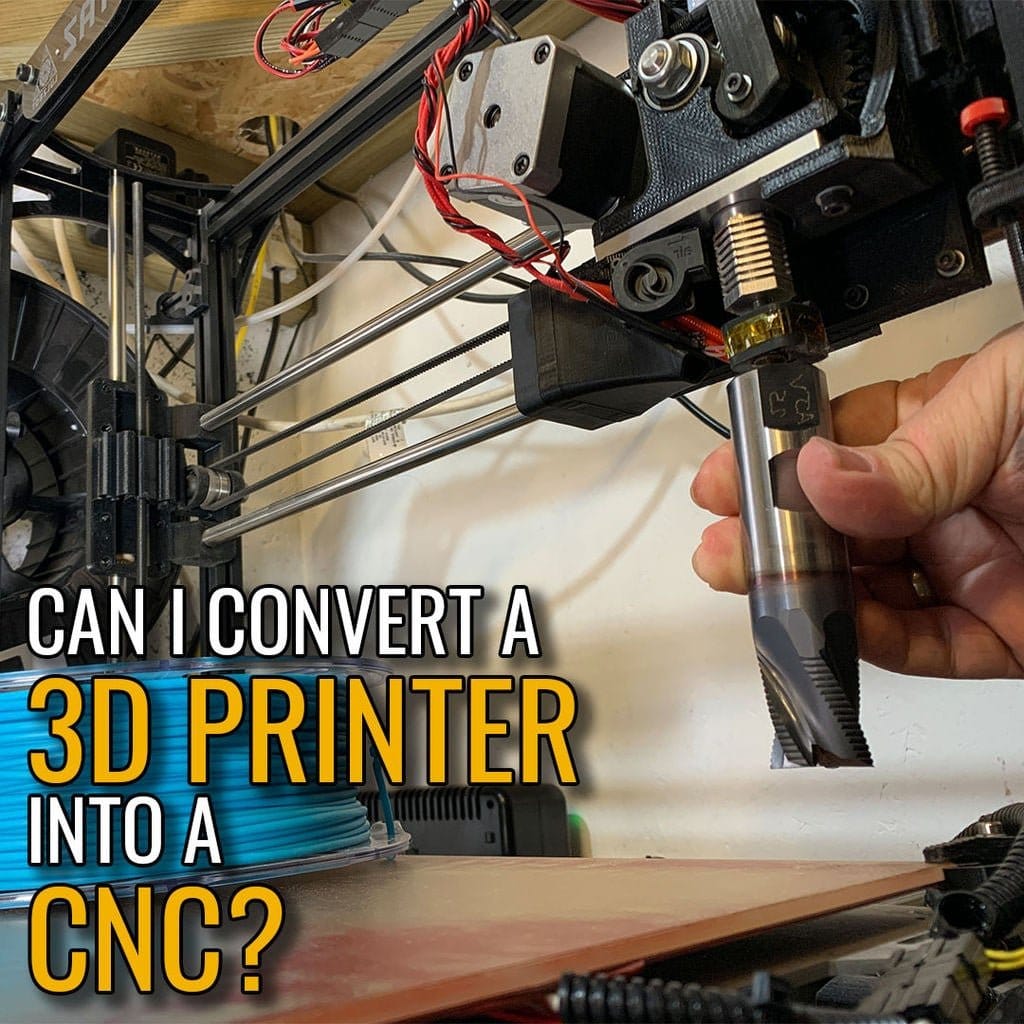 If you have in the pantry there's an old 3D printer, do not rush to throw it away, it can turn out a good CNC machine.
Did the master-homebrew. He had a 3D printer that he had built a few years ago and which have not been used. It's time to work the machine in a different capacity.
The main detail that is needed when upgrading, it's a spindle, a power supply controller which allows rotation of the spindle in the range of 1-3000 rpm.
Supplied to the spindle is aluminum bracket. At this link you can buy all the kit for the price of a little more than 5 t. p. And if you enter promo code BGMotor003, the price will be another 15% cheaper.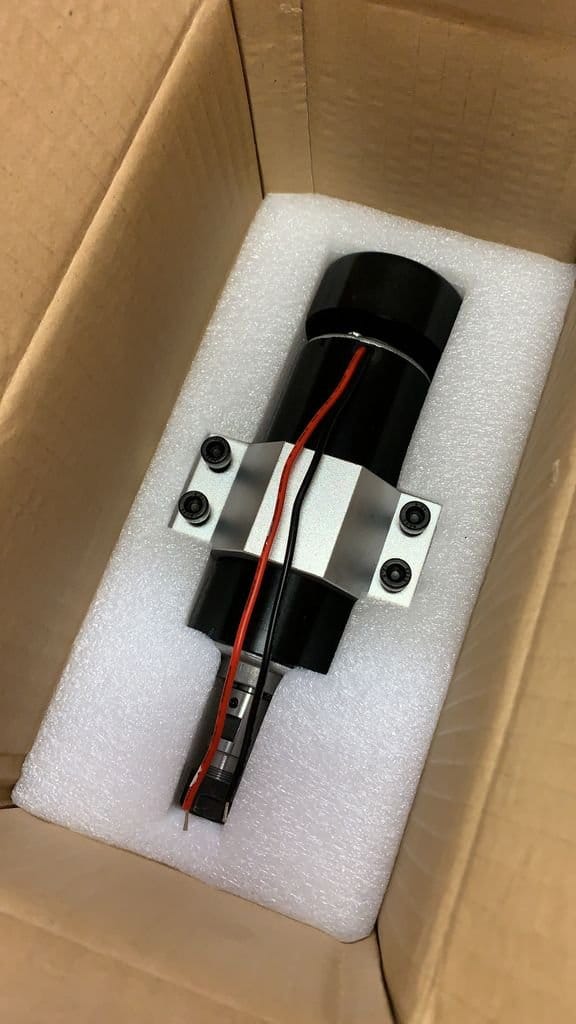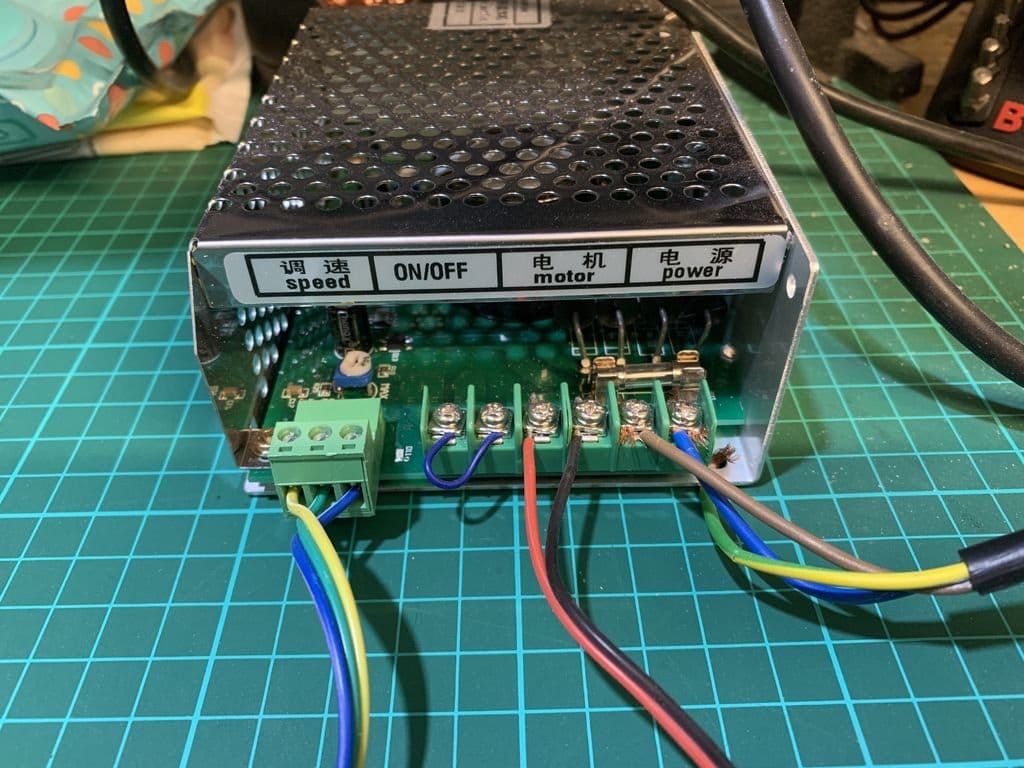 Before the work the master has tested a 3D printer. Despite the fact that he has not been used all worked.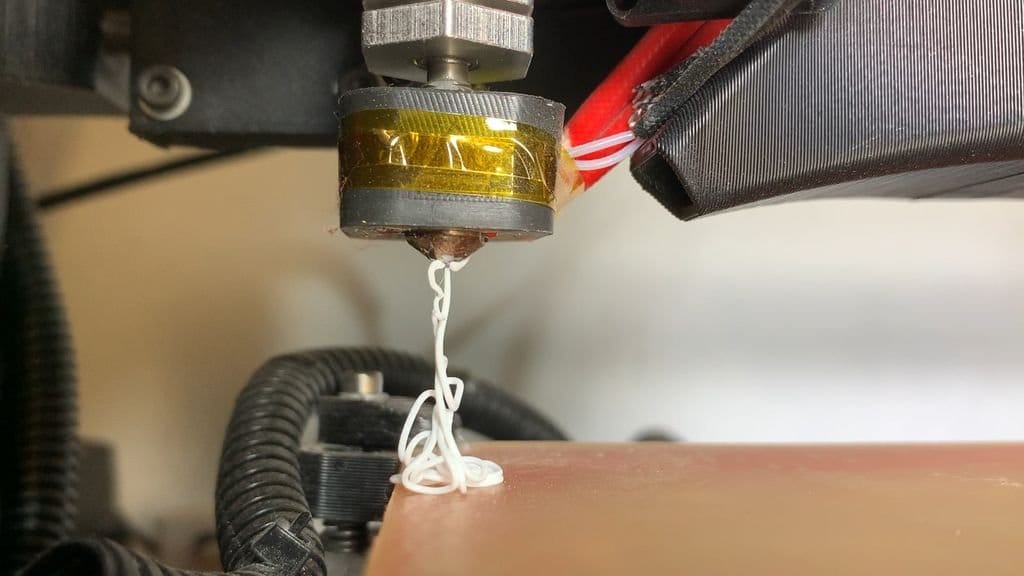 Glass table for printing is great for holding 3D prints, but if it will drop metal cutter… a Master removes it and sets the table from plywood. Was also dismantled the heating cables, temperature sensors, extruder.
For initial testing, the spindle master has attached it with tape to the mounting plate. In the future it will be fastened with screws.
Code, called GrblforRAMPS from Per Ivar Nerseth, master downloaded from Github. Of code was removed from all the commands associated with the extruder, temperature sensors.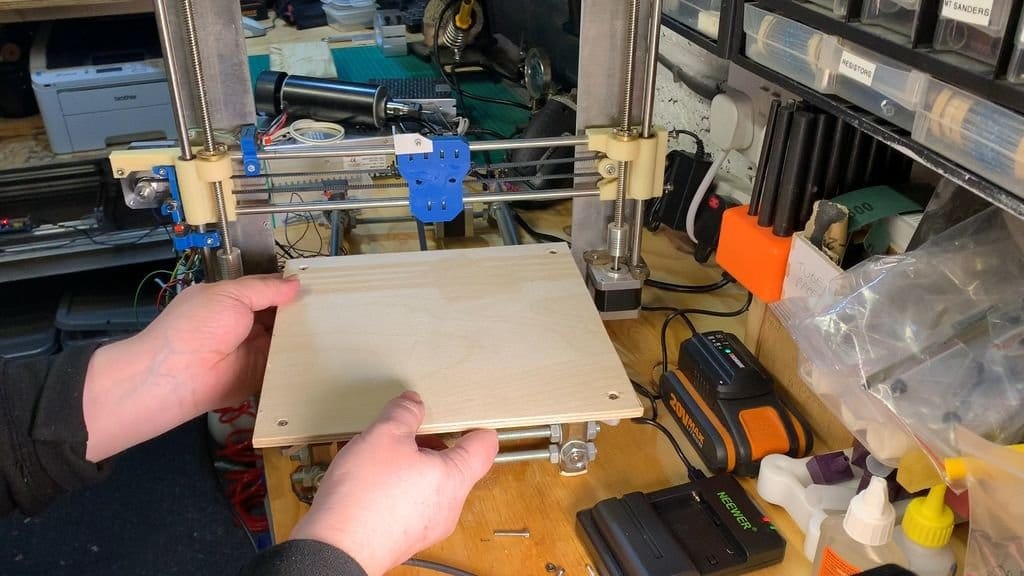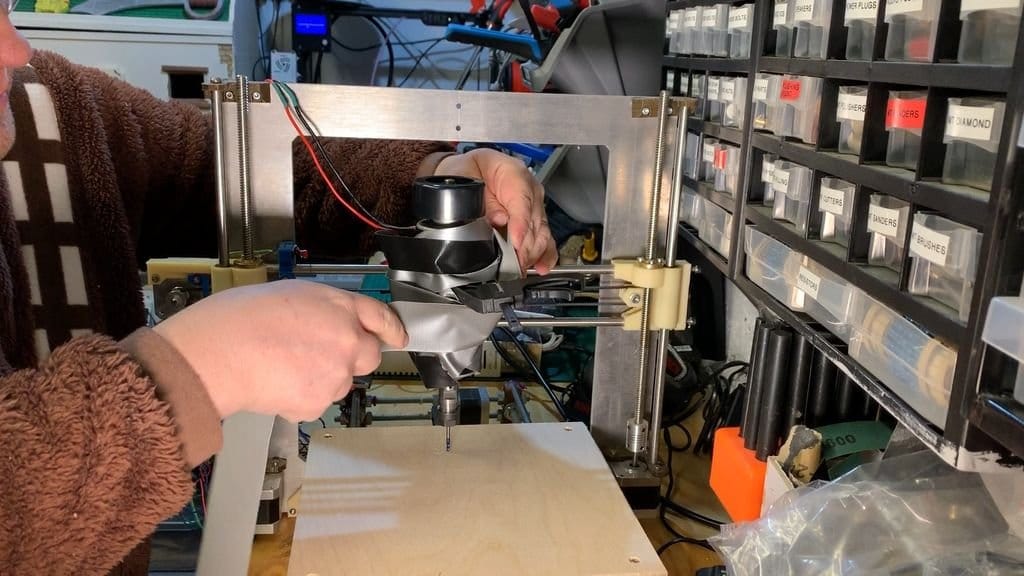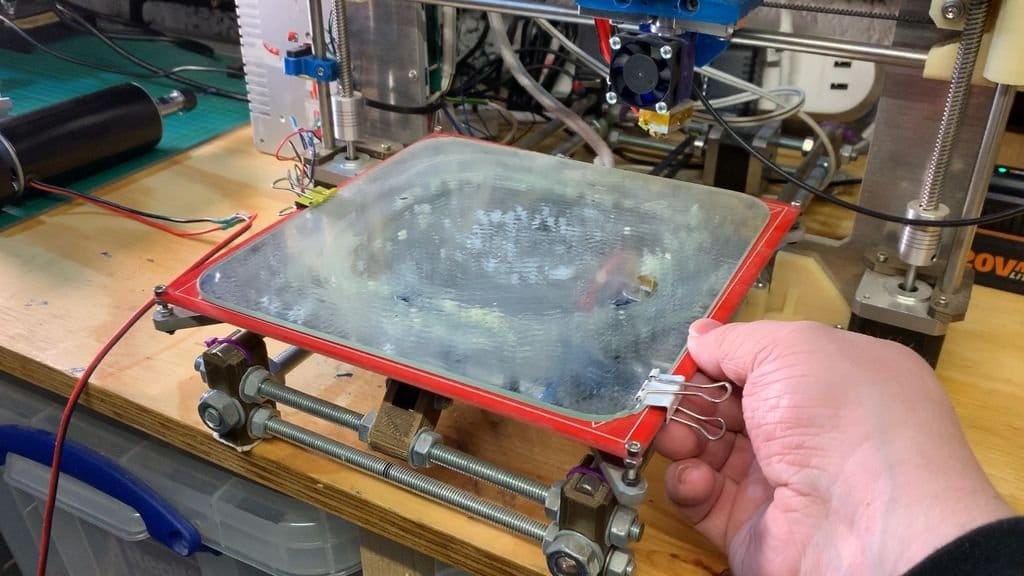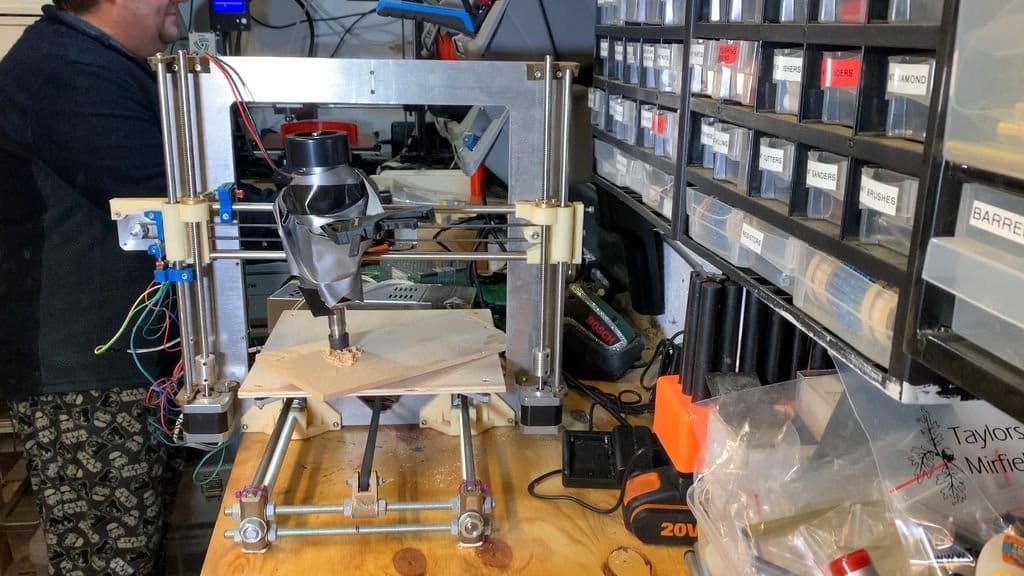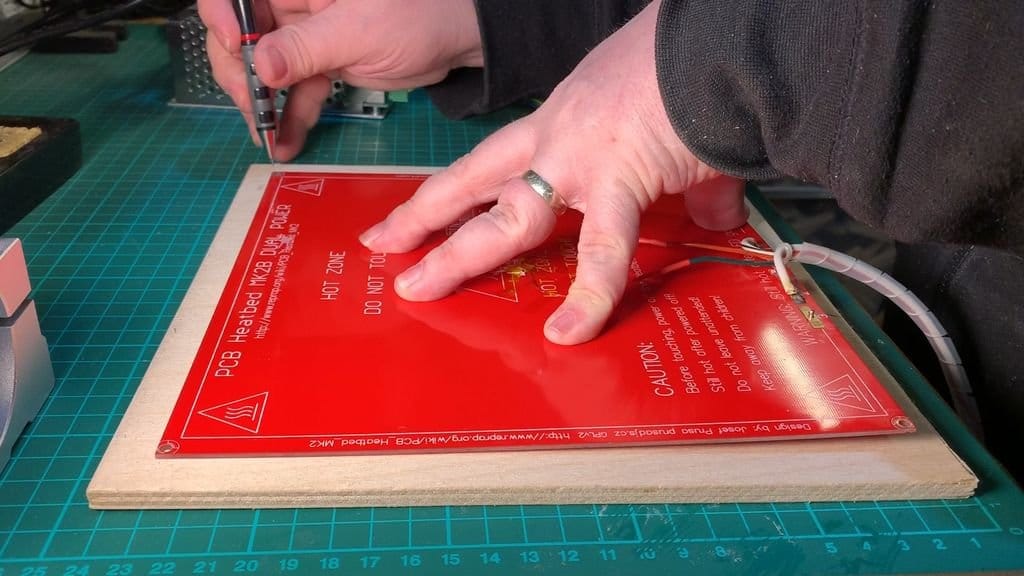 The master used the Repetier software to control the device. It was previously used on this printer.
For the first cut, he set a 3mm end mill. On the desktop, double-sided tape, I secured the Board. The first test showed that everything works, but not properly, and need to make some changes to the design.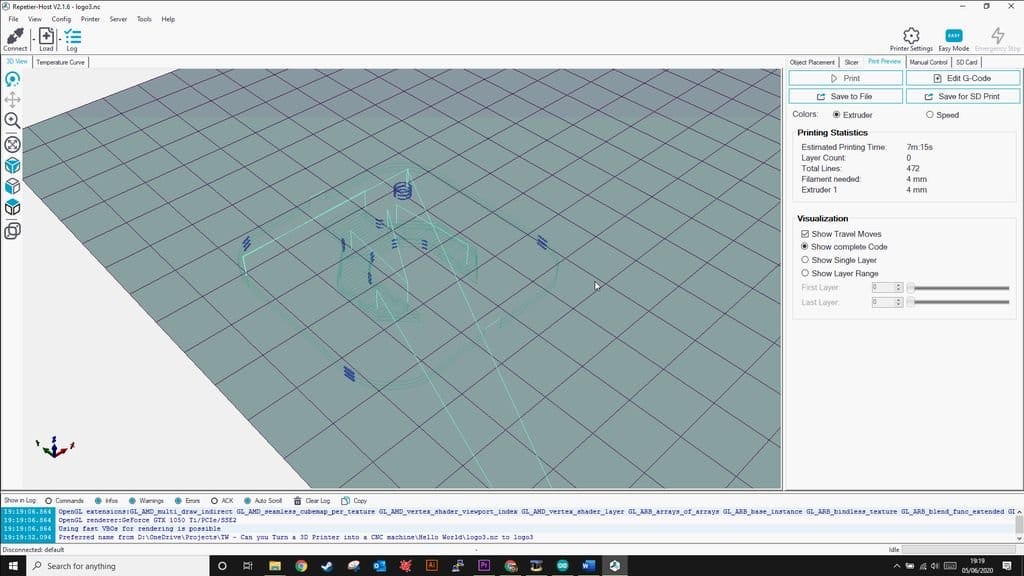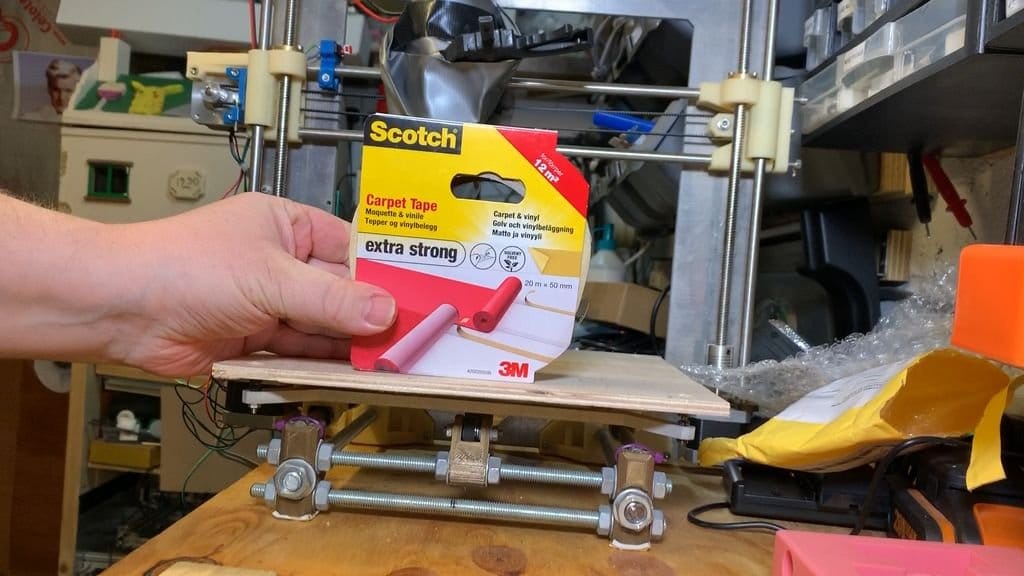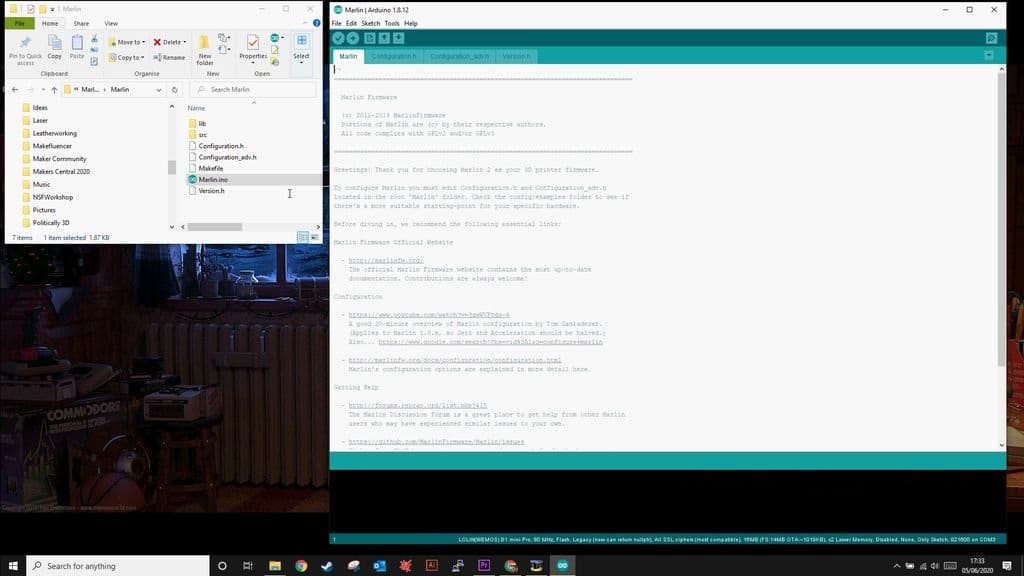 A 3D printer was controlled RAMP circuit boards and Arduino. Replaced the master and the special fee for NC.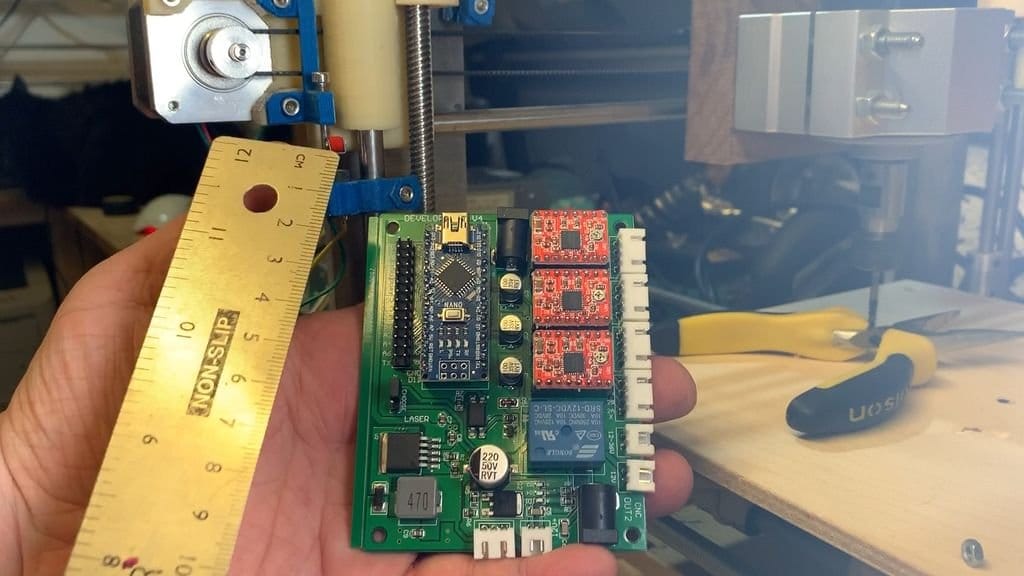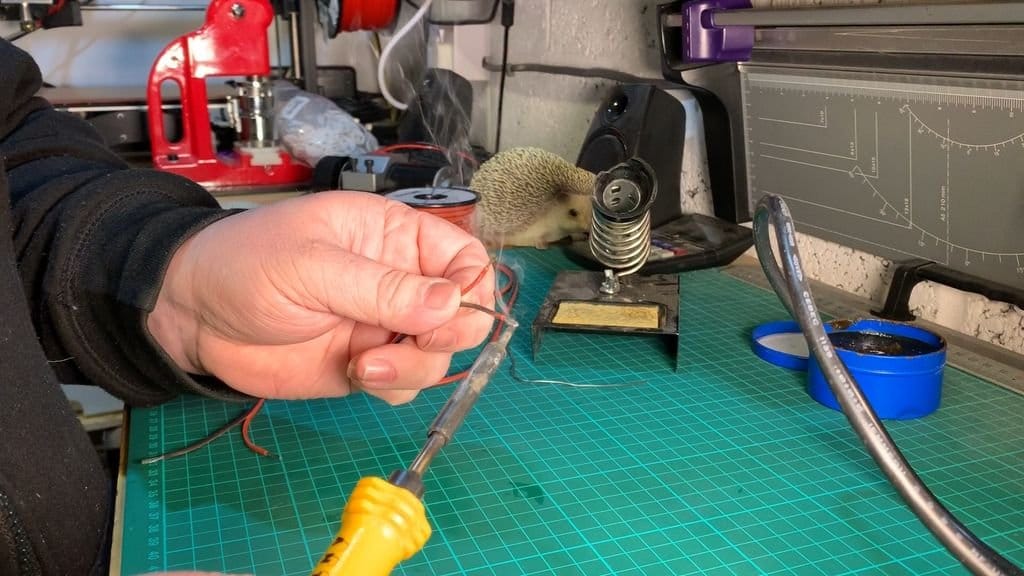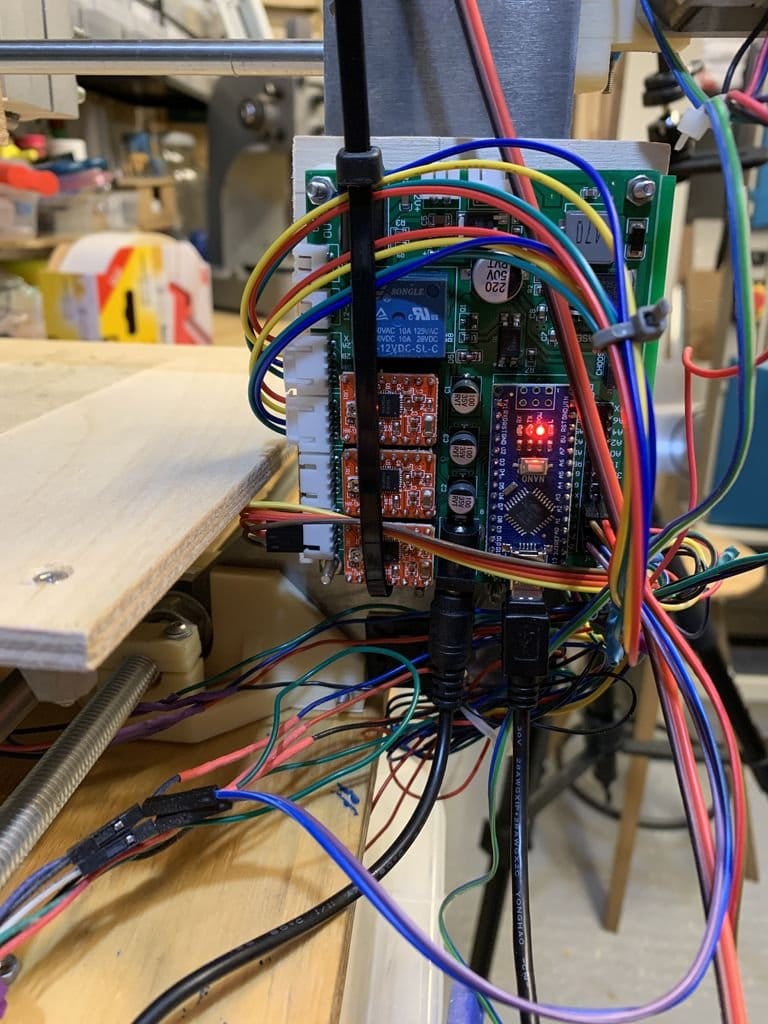 The wizard then made a mount for the spindle.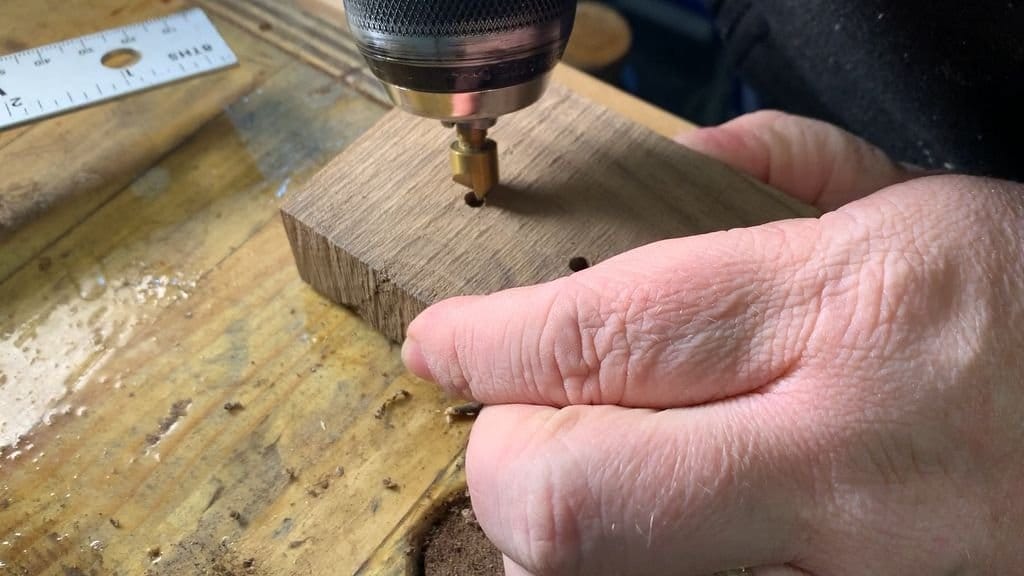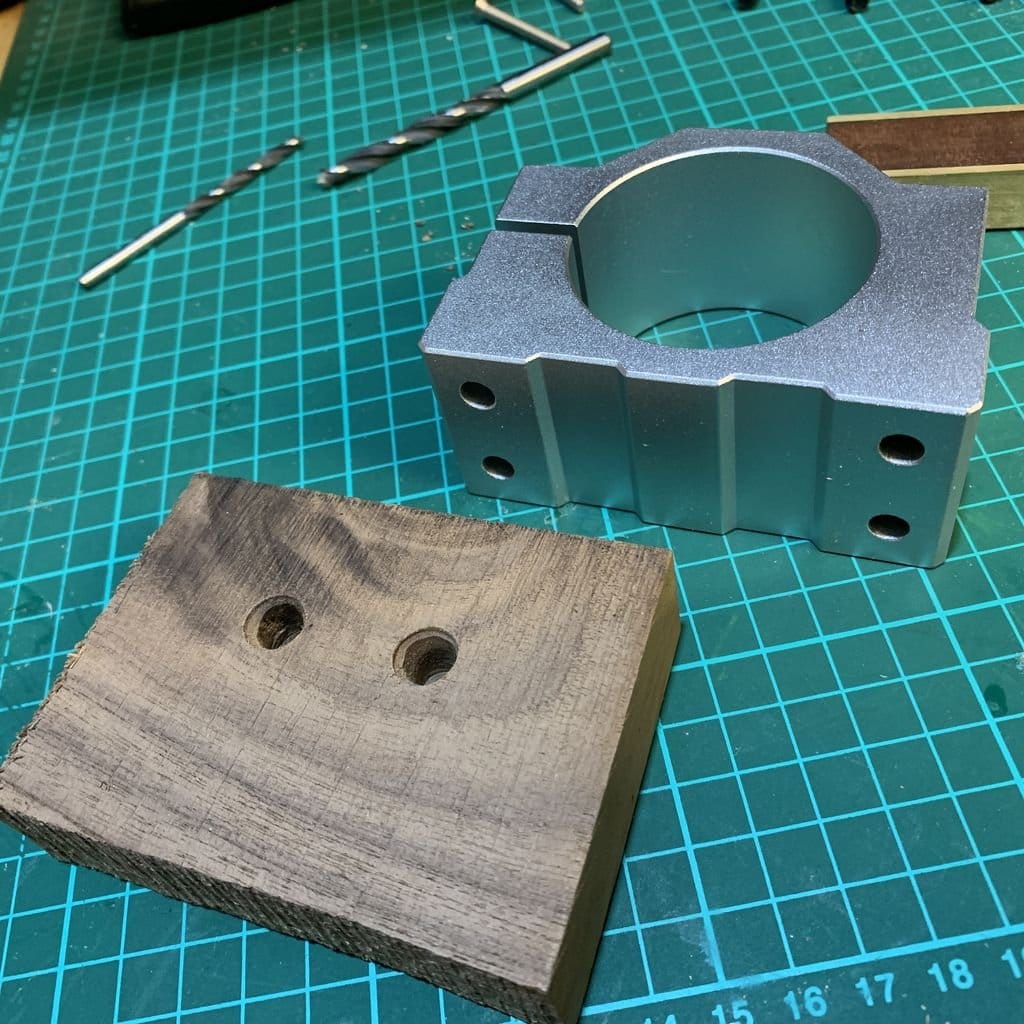 After final Assembly tests were conducted on different materials. During the work the master used the program Inventables Easel instead of Estlcam. The program is free and easy to use.
And for machine control it is openbuilds program that allows you to control, even from your smartphone.