DIY
TOP 7 plants for the Alpine slide on your site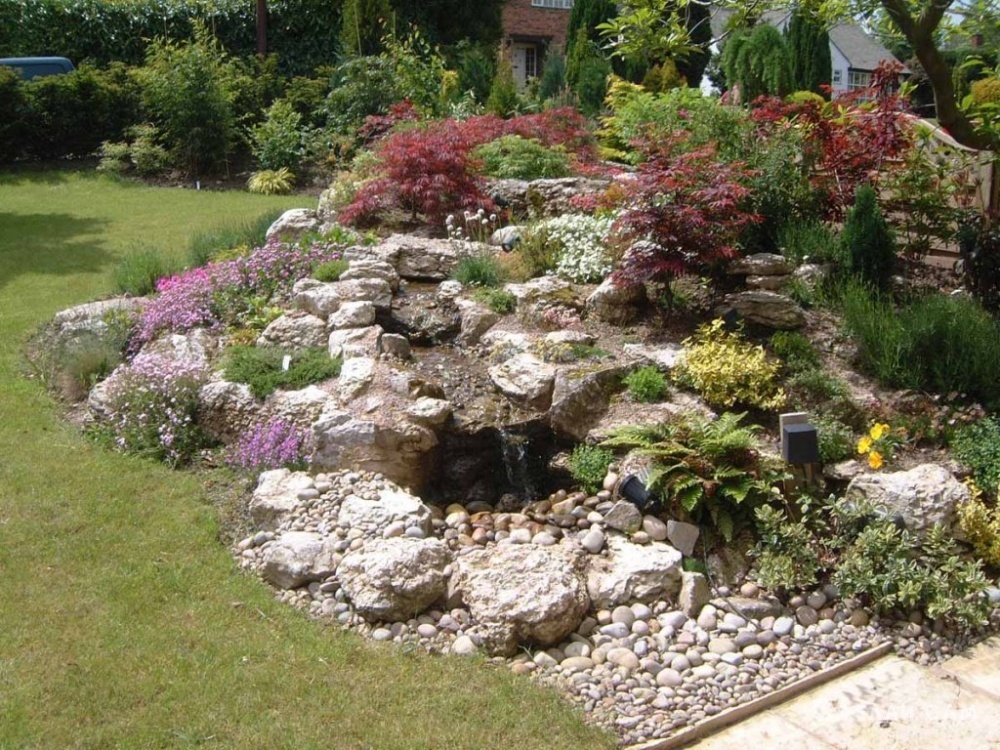 Alpine garden makes the garden beautiful and unique. Unfortunately, not all plants are suitable for this area. Offer flowers that are perfect and will feel good on the rocky soil.
1. Anemone (Anemone, Anemone), its rhizomatous types are unpretentious and tuberous need careful care. Culture is very viable, before produce leaves, goes through all the stages of development in the short term. Germination when planting low seed will grow only a quarter. The main thing to care is to maintain a certain level of humidity.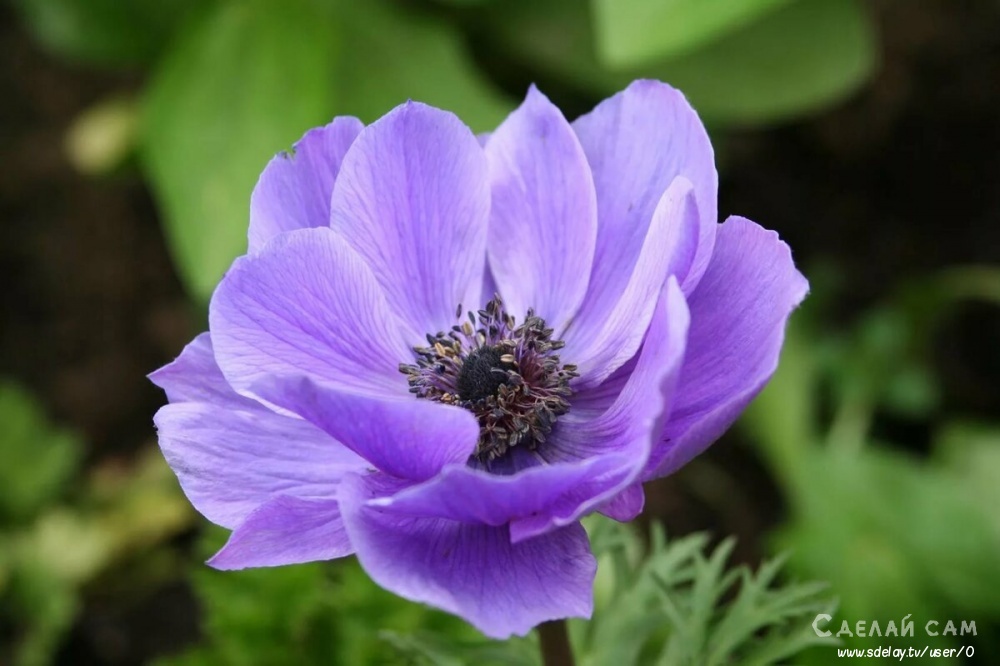 2. Rock alyssum (Alyssum-saxsatile) grows in small bushes with bright flowers and sweet scent. The height is 30 cm, and 40 cm in diameter Grow to gasconsuming clumps and bloom longer than a month. Not demanding, is therefore well suited for Alpine.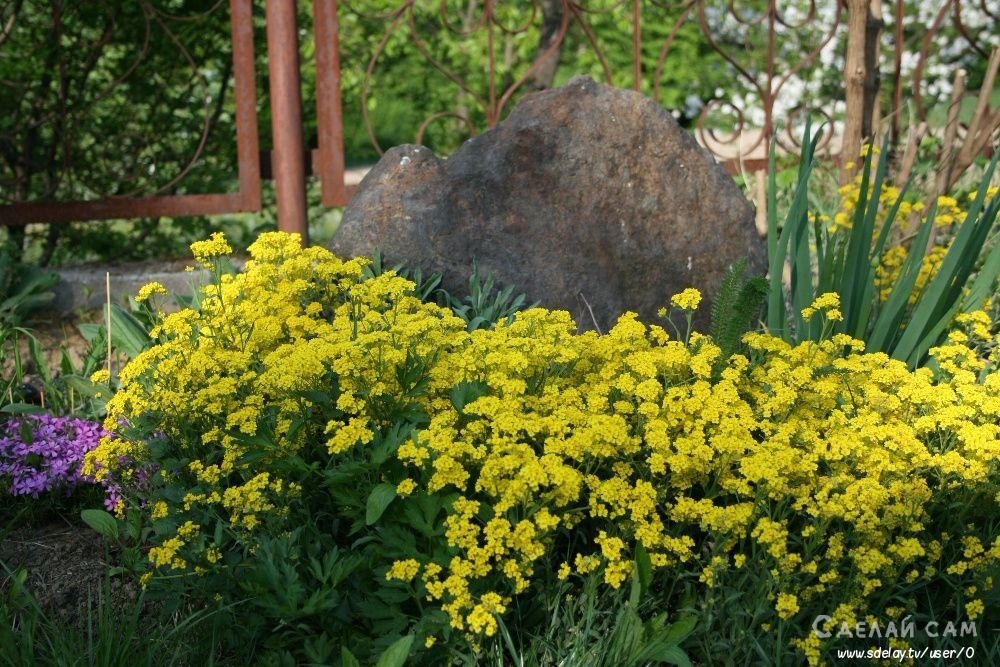 3. Badan (Bergenia) includes 10 species. Better known – crassifolia, a medicinal plant. The decorative effect is not limited to flowering (3-4 weeks in early spring): it has large beautiful leaves. For planting suitable place with partial shade, bright lighting plot will slow down its development. Badan transplant carries bad. Probably re-bloom in late summer-early autumn. In addition, it can change color from pink to red.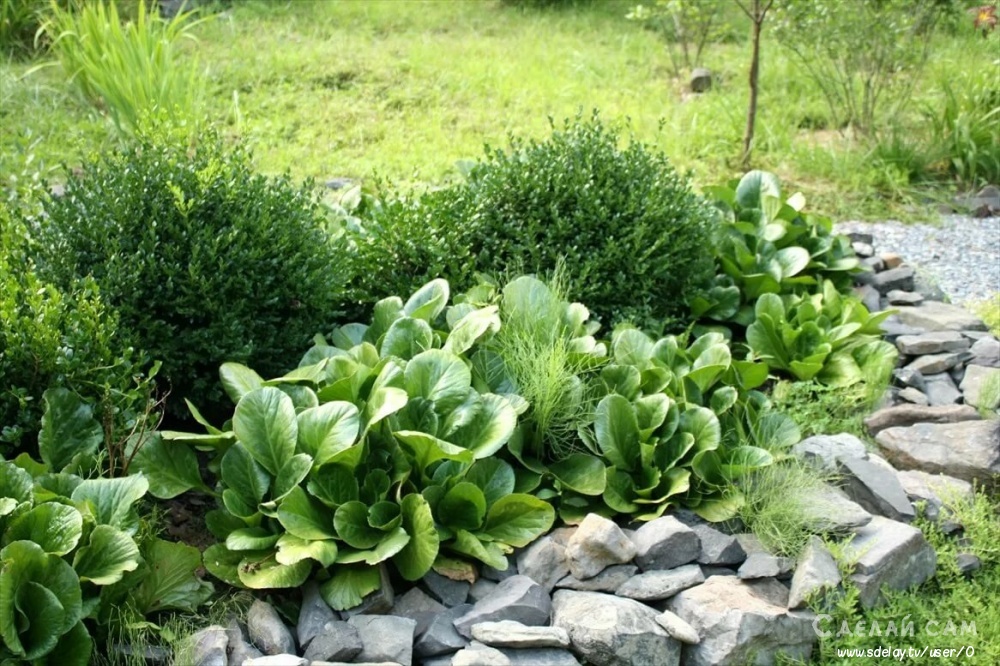 4. The herbaceous periwinkle (Vinca-herbacea) is an alluring pale blue, blue or purple flower. The plant is attractive healing properties. Feels comfortable in harsh conditions. Characteristic of extensive growth. It is not excluded aggression and crowding out other plants.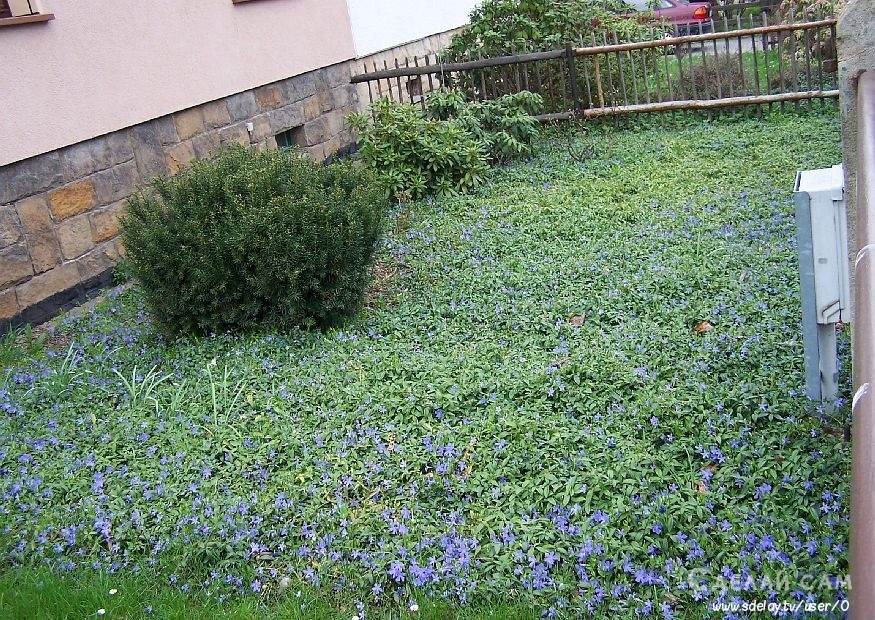 5. Marigolds (Tagetes) are among of the easiest to grow flowers. They have bright color and velvety texture of the petals. Most popular for planting: erect, rejected, fine-leaved. Some varieties reach a height of above a meter, but there are small species.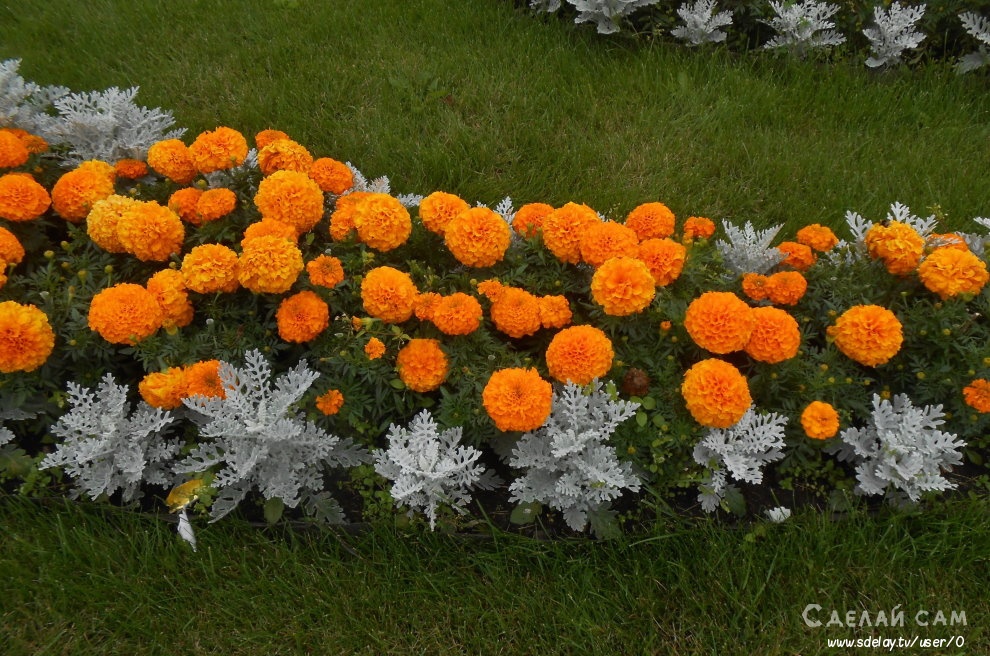 6. Veronica (Veronica) value for blue color and simplicity. The flowers look different, as represented by 300 species. A mainly herbaceous plants. From species depend on growing conditions, but tolerate the winter without shelter. While most of the representatives are drought-resistant.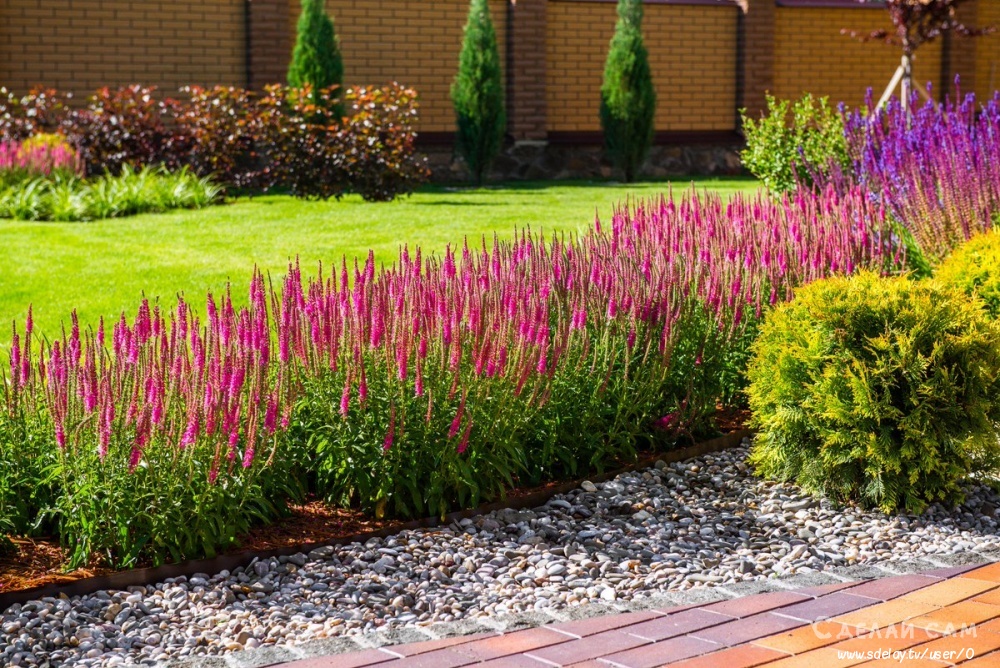 7. Completes the list of Spurge (Euphorbia). It is unusual content of the milky juice are poisonous to humans and animals. Many species belong to Soren, but there are prized among gardeners. They are unpretentious and decorative. These include: many-flowered, almond-shaped, capitate and banded.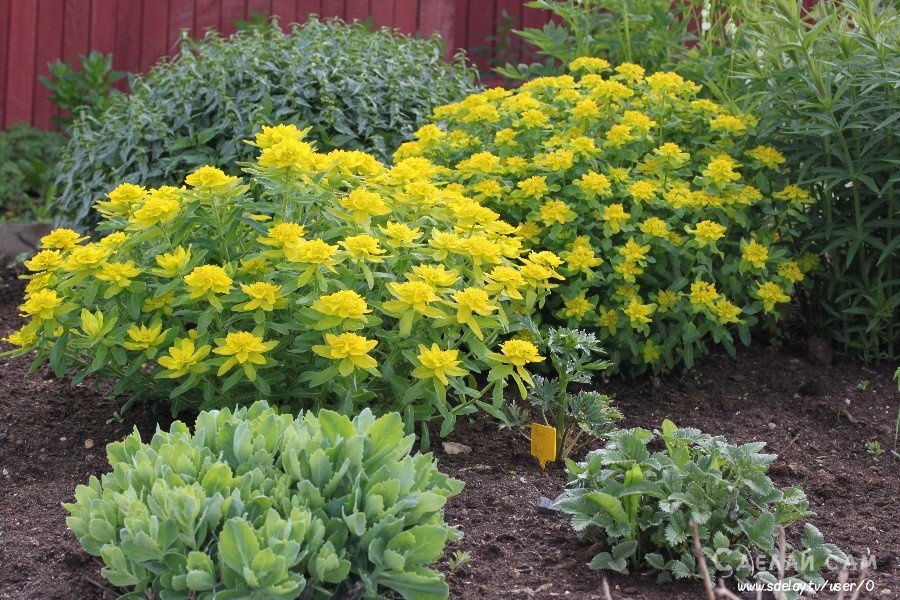 In conclusion, we can say that the creation of the Alpine slides — creative process. A variety of suitable plants for it, everyone will find those that perfectly fit into the decor of the site.