Science
Russian scientists have developed a method for RNA detection of cancer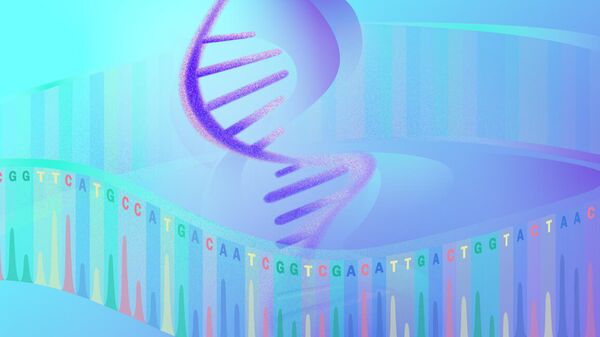 Scientists from MIPT in collaboration with Russian colleagues from other institutions and practicing physicians for the first time successfully applied the method of RNA sequencing for cancer diagnosis, the results published in the journal Biomedicines.
The classical method for diagnosis of cancer — immunohistochemical staining of sections of tumor tissue. This method allows to detect the presence and measure the amount of protein markers characteristic of malignant tumors.
For the procedure of immunohistochemical staining of the tumor sample is immersed in hot paraffin. After cooling the block Parinibbana tissue is divided into small sections, which are stained and examined under a microscope. The results allow to judge about the molecular type of tumor and its grade, which is extremely important for the selection of suitable therapy.
The authors suggested for oncodiagnostics method RNA-sequencing as an alternative and complement to the classical method of immunohistochemistry. Thus as the source material they used the same Parinibbana fragments of the tumor, thus avoiding additional biopsy from the patient, and to combine the results of both methods. The work was done under support of Russian science Foundation.
The principle of the method of RNA sequencing is to determine the sequence and quantity of all RNA molecules present in the cell. The resulting set of data, the so-called transcript, contains information about the activity level of all genes in the cell. To analyze such large amounts of data bioinformatics apply specialized algorithms, create a database of the transcriptome of different cells and tissues.
"We first showed that the results of these two methods are perfectly consistent with each other, only for immunohistochemical studies need to do a lot more experiments — as many as biomarkers need to see — and to spend much more material. And RNA-sequencing allows us to quantitatively characterize the work of all protein-coding genes, and there are about 20 thousand!" — said the head of research Anton Buzdin.
In their study, the authors for several types of tumors showed the presence of a clear correlation between the expression levels of four different marker genes of the tumor, measured by RNA-sequencing, and the results of immunohistochemical staining.
"We believe that RNA-sequencing has a great future in medical diagnostics and we are very happy that our work will, we hope, a little bit can bring," says Buzdin.
In the study, in addition to scientists from MIPT took part and their colleagues and doctors from the Institute of personalized medicine, First Moscow state medical University named after I. M. Sechenov, Institute of Bioorganic chemistry of M. M. Shemyakin and Y. A. Ovchinnikov, Republican oncologic dispensary, medical center "Vitamed", Moscow state University named after M. V. Lomonosov, Kaluga regional cancer hospital, Oncology center of the Republic of Karelia.