Technology
"Soyuzmultfilm" presented images of three new characters "Nu pogodi!"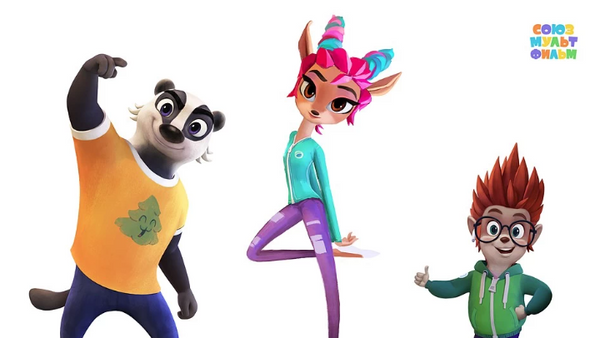 Film Studio "Soyuzmultfilm" presented a picture of the three new heroes of the cartoon "Nu pogodi!", the first series which will be released this year, told RIA Novosti in the press service of the Studio.
"Creating images of new characters to restart "Nu, pogodi!" in 3D, we tried to find characters that are similar to modern children and will cause the trust of their parents. The new series is designed for children six to eight years. At this age the child is actively growing and it is important to see the positive sample," – said the General producer of "Soyuzmultfilm" Julia Osetinskaya.
According to her, Tim the badger, the hedgehog Shu and ROE deer UHL look important and confident they are friendly and always willing to help. "I'm sure the audience will love the new characters. We like them very much", she added.
As told in the film is the first series of the cartoon will appear this year in the first season will be 26 episodes with a duration of seven minutes, but new images from the restart, "Well, wait!" will soon become the characters-mascots of the resort "Rosa Khutor".
Earlier, the Chairman of the Board of the Studio "Soyuzmultfilm" Juliana Slaschova said that the Studio plans to release at least 52 episodes of the animated series that will be created in the format of a quasi-3D. It was also reported that the project is already huge interest from China and many Asian countries. The first series of the new cartoon can show in the late summer of 2020.