Science
Scientists figured out how to reduce the cost of monitoring road 400 times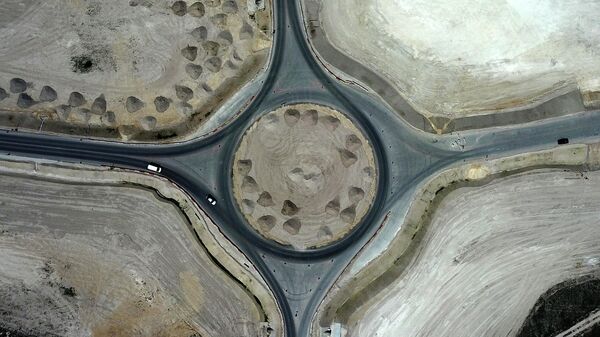 The satellite observations that will improve the design and maintenance of road infrastructure, created by scientists of the Tyumen industrial University (TIU). According to them, the system not only processes data faster and more accurately than their counterparts, but also more economical to operate more than 400 times. The results were published in the journal IOP Conference Series Materials Science and Engineering.
During operation, the design and reconstruction of various road projects — streets and highways, intersections, bridges and interchanges — regularly have problems, the solution of which, as explained, scientists TIU, requires collecting and analyzing huge amount of data on the road network.
Developed in the TIU system allows you to get this information with maximum speed and minimum cost, as emphasized by the authors. According to them, the direct appointment system is to provide all the necessary quantitative data to make good management decisions in the road sector.
The system does not require the launch of new satellites, functioning, according to the researchers, based on open data, existing systems and Geomonitoring. It is able to automatically determine the key characteristics of traffic flow — types of vehicles, driving mode, the influence of technical and natural conditions.
"To create a system we used methods of mathematical statistics, Queuing theory and the theory of transport streams. In addition, the system is based on advanced means of visual analysis of satellite data — the SimplE, patented in 2019," — said associate Professor of the Department of roads and airfields TIU Alexander Teleshev.
The use of satellites allows, as noted by experts of TIU, to reduce the costs of monitoring more than 400 times compared to the best existing systems based on the use of fixed urban cameras or drones. While collecting and analyzing data decreases at least twice, the scientist said.
"We have developed a software product SimplE 40% cheaper than the best analogues available on the market today. The accuracy of the program data is higher by 5-8%," — said the head of the Department of roads and airfields TIU Sergei Sannikov.
In the future, the researchers plan to adapt the mathematical apparatus of the system for the study of roads with low and irregular traffic, and improve SimplE by developing a typology of existing road sections of both Russia and other countries.