World
The defence Ministers of the NATO countries adopted a package of measures in response to the strengthening of Russia's nuclear potential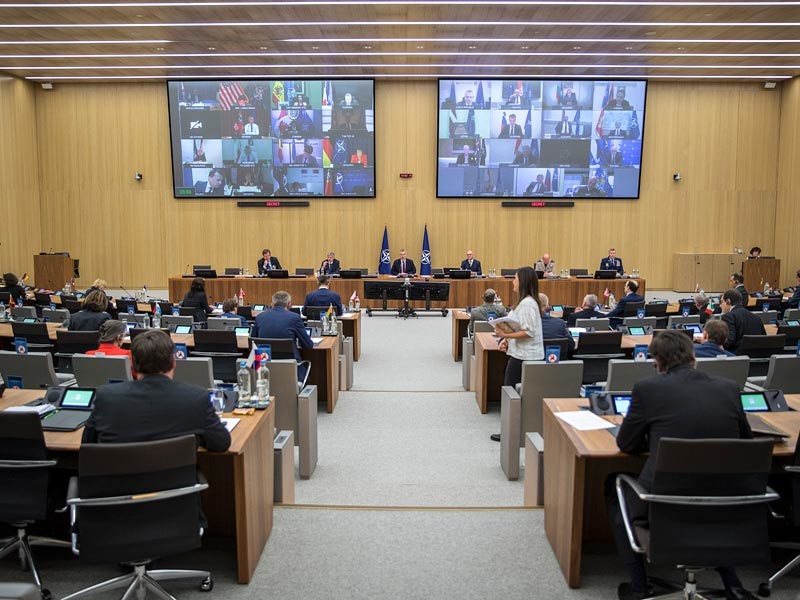 Defence Ministers of NATO member States considered in the videoconference, the strengthening of the nuclear missile potential of Russia and adopted a package of measures, including the acquisition of fifth-generation aircraft, new air defense systems, as well as carrying out new exercises. This was stated on Wednesday, NATO Secretary General Jens Stoltenberg on the online media briefing with a video conference of Ministers of defense. His words leads TASS.
"Russia in recent years significantly enhanced its missile capabilities by deploying new missiles SSC-8 (NATO classification for Russian cruise missiles 9М729), which can carry nuclear warheads, he said. These mobile missiles capable of reaching European cities within a few minutes, and their deployment lowers the threshold of use of nuclear weapons. Defence Ministers of NATO member States adopted a package of measures adapted to increase the Russian potential."
Individual decisions in the framework of this package the secret, but Stoltenberg stressed that the number of countries in the Alliance have invested additional funds in new air and anti-air capabilities. "NATO countries have decided to procure additional air defense systems, Patriot and SAMP/T (air defense system of joint production of Italy and France. – Approx TASS) and fifth generation fighter aircraft in response to the creation of new missiles in Russia. NATO countries will conduct more exercises, more exchange of information and to strengthen its conventional military capabilities".
At the meeting of the nuclear planning Group of NATO participants also discussed "the adaptation of the system of nuclear deterrence in Europe to the new conditions".
"In the framework of this package, NATO decided not to deploy new land-based missiles, because we do not intend the mirror to answer calls from the Russian side," – said Jens Stoltenberg, without specifying what the plans of the NATO concerning the deployment of nuclear missiles, sea-and air-based in Europe.
Stoltenberg also said that NATO defense Ministers discussed the withdrawal of U.S. military from Germany, but no decision on the timing and volume yet. "The question of new locations is also discussed, including between the US and Poland", – he added.
The NATO defense Ministers hold three scheduled meetings per year.