Science
Disclosed is a danger of strain of coronavirus in Beijing
An outdated version of the European coronavirus Chinese scientists have named the new variant SARS-CoV-2, which was discovered recently in the market, "Sinhali" in Fengtai, Beijing. A new kind of virologists also identify as more infectious. Head of Department of the Central Institute of epidemiology Vadim Pokrovsky expressed his opinion on the statement of colleagues from China, which appeared on the website of the State center for supervision and prevention of China.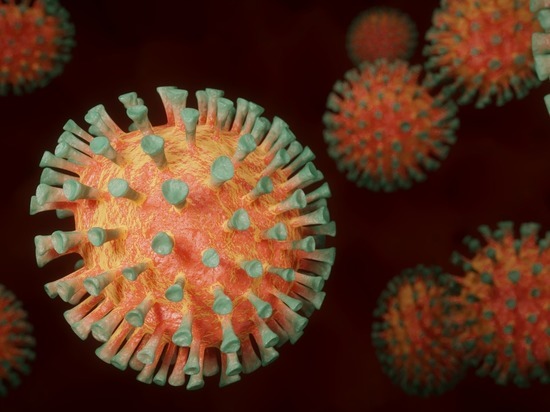 As previously reported, the outbreak in Beijing began with the wholesale market, "Sinhali" where they sell meat and vegetables. Later microbiological research ahead of disinfection, revealed the presence of viral particles on the Board where you butchered salmon imported (China mainly imports it from Norway).
Thus arose the hypothesis that a new virus has arrived in Beijing with a cargo from Europe.
In principle the virus is very well preserved in freeze – says Basil. – To get to the salmon, he could, if infected person, for example, sneezed on the fish. That is the journey of coronavirus from Norway to China in this way is possible. But only this linkage, in my opinion, has a political background, which is associated with a desire to show the world that the virus has no connection with China.
According to the Chinese epidemiologists Liu Jun, scientists have analyzed the genome of the virus. They found SARS-CoV-2, but in older versions, compared to the fact that in the last time "walks" in Europe. Liu Jun explained that the virus was long preserved in the frozen meat or fish products, and therefore did not evolve, i.e., not accumulated mutations. The scientists explain that the canned version was "angrier" its changed and eventually lost the degree of contagiousness of a child. About it, according to virologists, is the best is the fact that for a short time in Beijing recorded about a hundred of infected with the coronavirus, despite the summer season, which should not contribute to this.
– I do not think that the new strain is very different from that faced by the whole world, – says Basil. – It is possible that its genome characterized by a certain number of sequences. And the first thing it was interesting to determine whether those antibodies that are already present in representatives of different countries to COVID-19, the ability to resist and new virus variants, in other words, does it cross-immunity.
– What can you say about its rate of spread?
While we can't confirm that. In Beijing quickly adopted preventive measures. On the one hand good, but on the other, does not allow to objectively judge the degree distribution. But in any case it is necessary to study a new strain, and also to consider the peculiarities in the development of new vaccines.