Space
Fans of the universe marvel please NASA, Roscosmos, and Elon musk to save Tony stark
Knowing that "Iron man" Tony stark is in danger, fans of "Marvel" has started to write letters to the space agencies around the world, demanding immediate rescue of the hero. Despite the fact that we are talking about a fictional character, the most serious companies in the world have agreed to take part in his return to earth.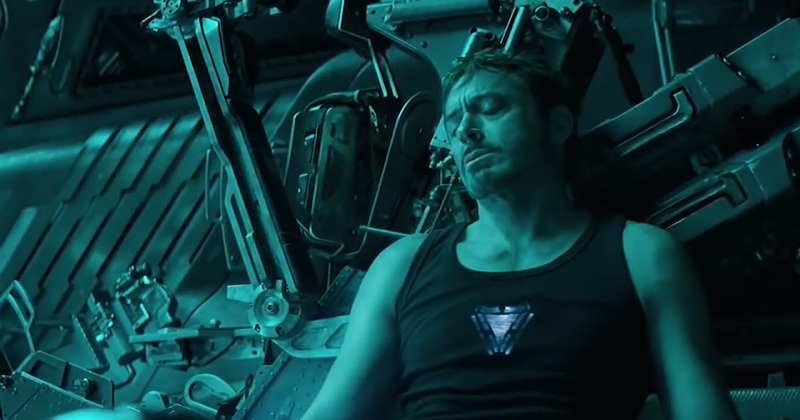 After 7 Dec Studio "Marvel" has presented the teaser trailer of the new film about superheroes "the Avengers. Final", fans of Tony stark sounded the alarm. In the video, which went viral, the hero sitting in the cockpit of a spaceship, it writes a message to his girlfriend pepper Potts, from which it becomes clear that he's in danger. From stark 4 days no food and water, and oxygen, in the best case, will last for 10 hours.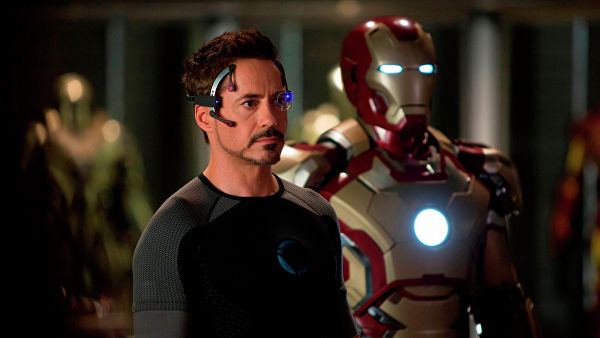 The last film, in which Thanos has dealt a devastating blow to humanity, destroying half of the world population, seriously upset fans of "the Avengers". A trailer for the new film has caused even more anxiety and a strong desire to help the superhero.
The only way to save the person in space is to organize a rescue expedition. It requests to send a spacecraft to the aid of Tony stark netizens began to fill NASA, Roscosmos and the owner SpaseX Elon musk.
It looks like Twitter correspondence kind and naive fans of Marvel universe and the world's leading aerospace agencies:
Hello Mr @NASA can you please rescue Tony Stark he's stuck somewhere in outer space and his food and water supply ran out four days ago his oxygen levels are depleting WE DONT KNOW HOW LONG HE HAS BEFORE HE DRIFTS OFF PLEASE pic.twitter.com/nlsISwYAVK

— adie (@yeheypizza) December 9, 2018
"Hello, specialist from NASA! Be kind — save Tony stark. He is somewhere in space without food and water for 4 days and he's almost out of oxygen. We don't know how long he can hold out. Please."

what are u doing nasa Tony Stark's in space go save him he's dying. pic.twitter.com/Fr5073MCSI

— Bobert Duckey Jr | DOLITTLE IS COMIN (@juzahoneybunnie) December 9, 2018
"What you do at NASA? Tony stark dies in space now, save him."

You have to save tooooony!!@NASA #AvengersEndgame #AvengersEndgametrailer #TonyStark #ironman pic.twitter.com/16ZNkJXYVn

— Yara Gomaa (@YaraGomaaCC) December 9, 2018
"You have to save Doooooone!".
The exact number of references to NASA in social networks and e-mail is unknown, but the space Agency decided to respond the concerned user:
Hey @Marvel, we heard about Tony Stark. As we know, the first thing you should do is listen in mission control for "@Avengers, we have a problem." But if he can't communicate, then we recommend ground teams use all resources to scan the skies for your missing man pic.twitter.com/zavXrsPljq

— NASA (@NASA) December 9, 2018
"Hey, Marvel. We know about Tony Stark. First and foremost, you need to listen to the broadcast in the mission control center to hear the call, "Avengers, we have a problem". If there is no connection, we recommend to the ground to make maximum use of all resources to scan the sky and find the missing".

Finally found the hammer. pic.twitter.com/b18zTRV9Ep

— Darshan Baid (@frunkad) December 9, 2018
In the picture attached to the response of NASA, users could see at the far end of the hall is the hammer of Thor.
Asked Twitter users for help and Elon musk, but the answer have not received. Maybe Elon is now once again developing a plan spasenija stark and it is not up to correspondence.
Tony Stark should not worry for a second, help is on the way. @elonmusk @SpaceX #AvengersEndgame pic.twitter.com/DImN1fzcuN

— Renata Konkoly? (@RenataKonkoly) December 9, 2018
"Tony stark, do not worry, help is on the way."
Fans of the film "Marvel" from Russia was also not left behind and sent several letters to the Russian space Agency. As in NASA, the Russian Agency expressed concern about the situation and promised to help.
Russian scientists reported that the rescue will take the astronauts to the ISS and part-time superheroes, Sergey Prokopiev, and Oleg Kononenko.
Like it? Want to be aware of updates? Subscribe to our page in Facebook and a channel in the Telegram.