World
In Belarus the number of cases COVID-19 per day increased by 569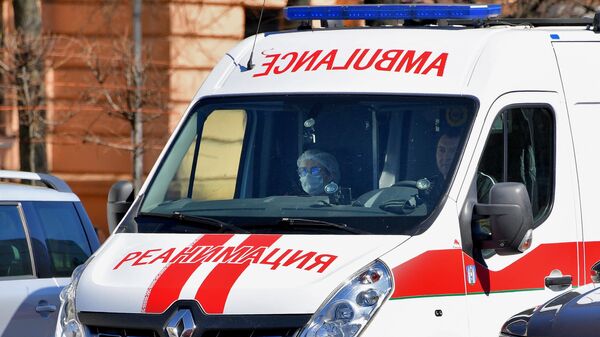 The number of reported cases COVID-19 in Belarus during the day rose to 58 569 505, died, other three people just died in 346 patients, said on Sunday the press service of the Ministry of health.
Previously, the maximum increase in the country for the day reached plus 973 infected, but in recent years there has been a trend of reducing this figure to less than 700. The number of identified cases of infection with coronavirus COVID-19 in Belarus, according to Saturday, was 57 936, it was reported 343 deaths. The fourteenth of June, the Ministry of health of the Republic said that he sees a positive trend in the reduction of morbidity COVID-19. And a few days earlier the representative of the world health organization (who) in the Republic Batyr Berdichev said that Belarus is still in the stage of local transmission COVID-19, which is quite a serious situation.
"Was 58 505 test positive for COVID-19. A total of 861 703 test", – stated in the message.
It is noted that for the entire period of infection in the country died in 346 patients with several chronic diseases identified coronavirus infection. "In Belarus on 21 Jun recovered and discharged 37 666 patients who were earlier confirmed the diagnosis COVID-19", – stated in the message.
World health organization March 11 announced the outbreak of a new coronavirus infection COVID-19 pandemic. According to the latest who data, the world revealed more than 8.5 million cases of infection, over 456 thousand people died.
Relevant data on the situation of COVID-19 in Russia and the world presented on the portal stopmanager.of the Russian Federation.