World
Mike Pompeo has accused John Bolton of lies and treachery in connection with the publication of his memoirs
ALL PHOTOS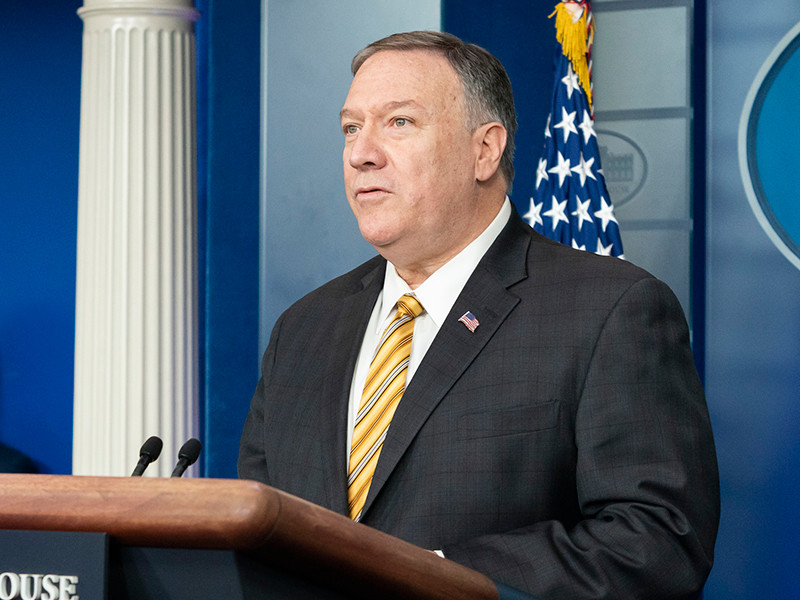 U.S. Secretary of state Mike Pompeo has accused the former assistant to the President for national security John Bolton in spreading "blatant lies" and treason in connection with his book entitled "the Room where it happened: a memoir of the White house" (The Room Where It Happened: A White House Memoir). The Secretary of state made a written statement, titled "I, too, was in the room": it is quoted by TASS.
"I have not read the book, but according to published fragments that I saw John Bolton spreads lies, half-truths and outright lies – said Pompeo. – It is sad and dangerous that the last public role of John Bolton is the role of traitor, which caused damage to America, violating his sacred trust with its people." He also said that America President Donald trump "a force for good in the world."
In an earlier interview to the newspaper The Wall Street Journal, trump asked how he sees published by the newspaper The New York Times, a fragment of the book her ex-aide, where it is said that Pompeo for the first ever summit of U.S. and North Korea in 2018 impartially said about the American leader. "It is doubtful. I have a very good relationship with Pompeo," – said the President.
The U.S. Department of justice, which performs functions of the General Prosecutor's office, >sued Bolton in connection with the upcoming publication of his memoirs. The U.S. government is charged with Bolton in the guilt of the breach of obligations-disclosure of information constituting a state secret. The book was meant to see the light in March, but the publication was postponed first to may and then to June 23. Critics believe that the White house is trying to prevent the release of the full text of the memoirs, to prevent undermining of the President in the run-up to the November elections.
As Bolton says in his memoirs, the White house thrive on intrigue, and the relationship between the advisers of the President are far from friendly. According to him, the President "retroactively changes his mind about the people who sees a conspiracy under every rock and still surprisingly ignorant in how to manage the White house, not to mention a huge Federal government." And during briefings on intelligence issues and national security the President spoke more to himself, not listening to experts.
In response to these and other charges Bolton Donald trump said that he is trying to settle scores for his dismissal from the post of assistant on national security in 2019. His book trump called "a collection of lies and imaginary stories", adding that he never made those ridiculous statements attributed to him in his memoirs. "Until I fired him, he told me up but good. Offended dull fool, who only wanted one thing – to make a war. Did not understand, was ostracized, and was happily fired me," wrote the American President on Twitter.