DIY
Area Mason with their hands
Hello, dear readers and DIY!
Some of You had to erect brick walls, and are well aware of the purpose of the cord-prichalki fastening. The most important is a good tension of the cord so that it does not SAG, and there are no anomalies in the Central part of the masonry of the series.
In this article, the author of the YouTube channel "Wood Products" will tell You how he did the simple parts of a bricklayer.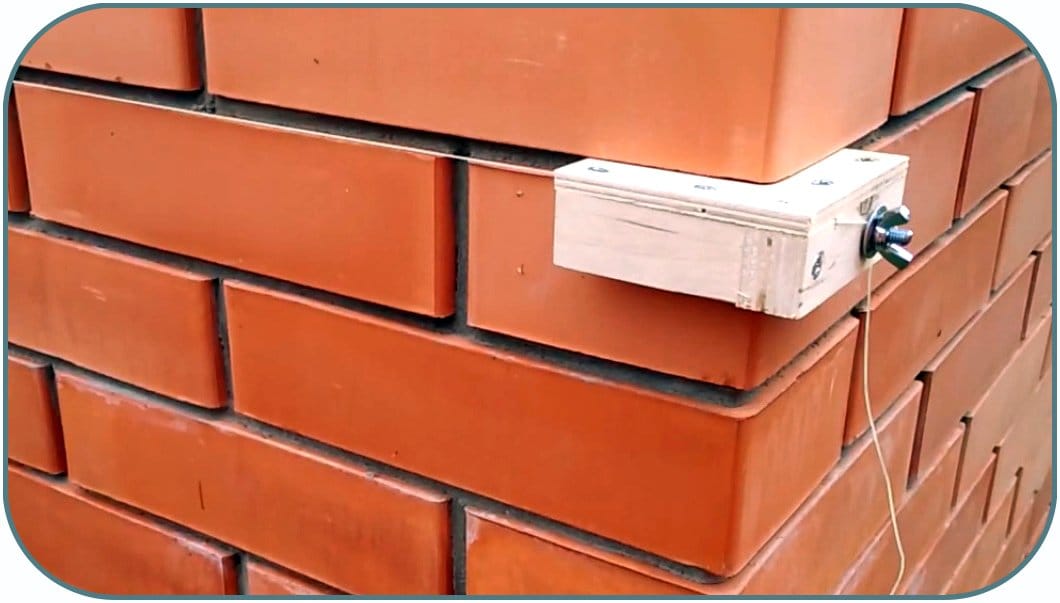 Materials.
— Sheet plywood
— Steel stud, wing nuts M6
— Fender washers, screws on wood
— Fishing line.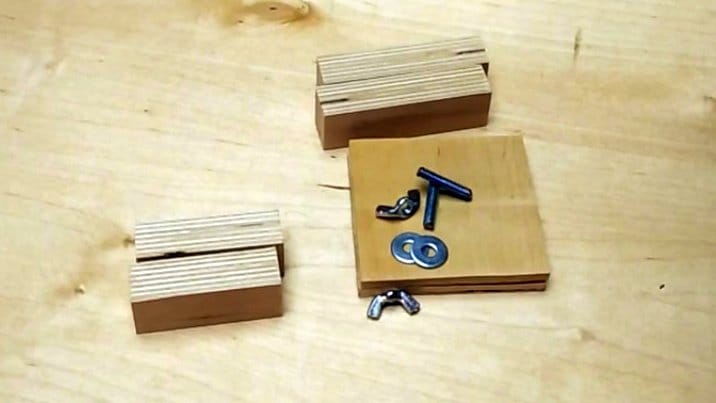 The tools used by the author.
— Screwdriver
— Drill bits for wood with countersink
— Tap
— Angular clamp, hacksaw frame
— Band saw
Pencil, ruler, square, screwdriver, hacksaw.
The process of making.
For the area fit two small piece of thick plywood or wood. These two blanks are clamped in the corner clamp, they drilled a pilot hole for screw with countersunk head, zanchetta and tapped. Both parts are connected by screw.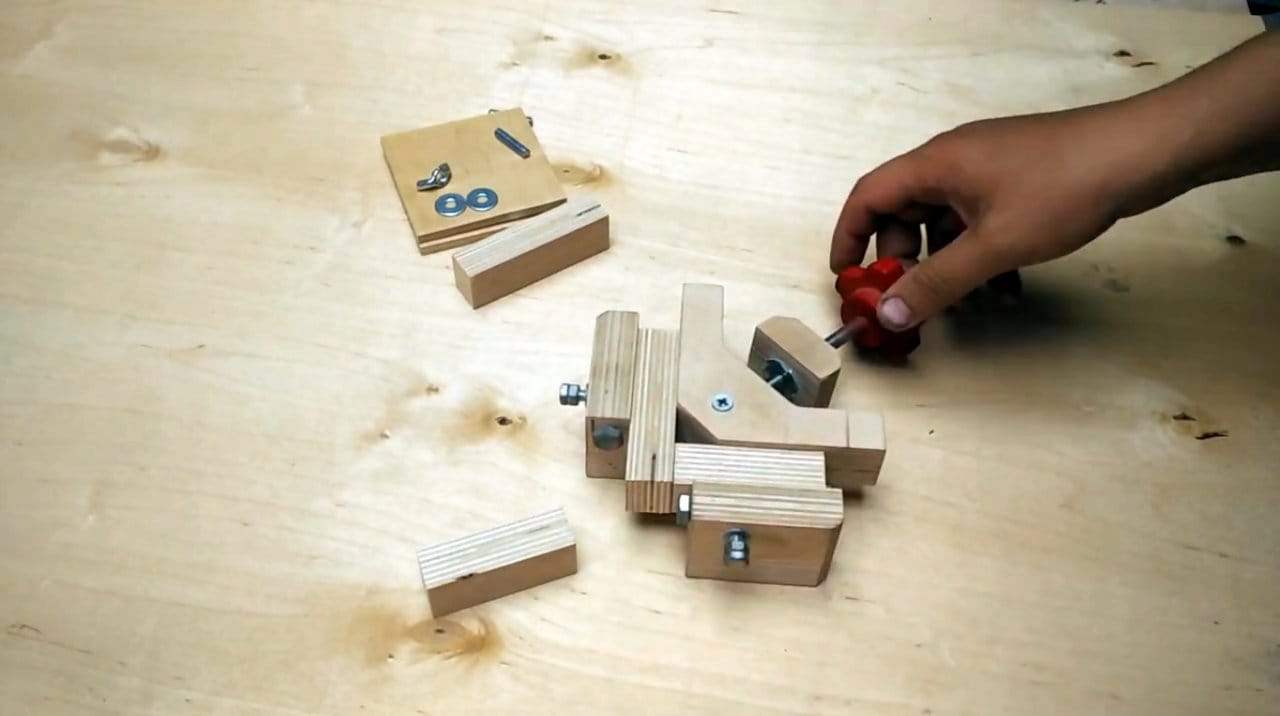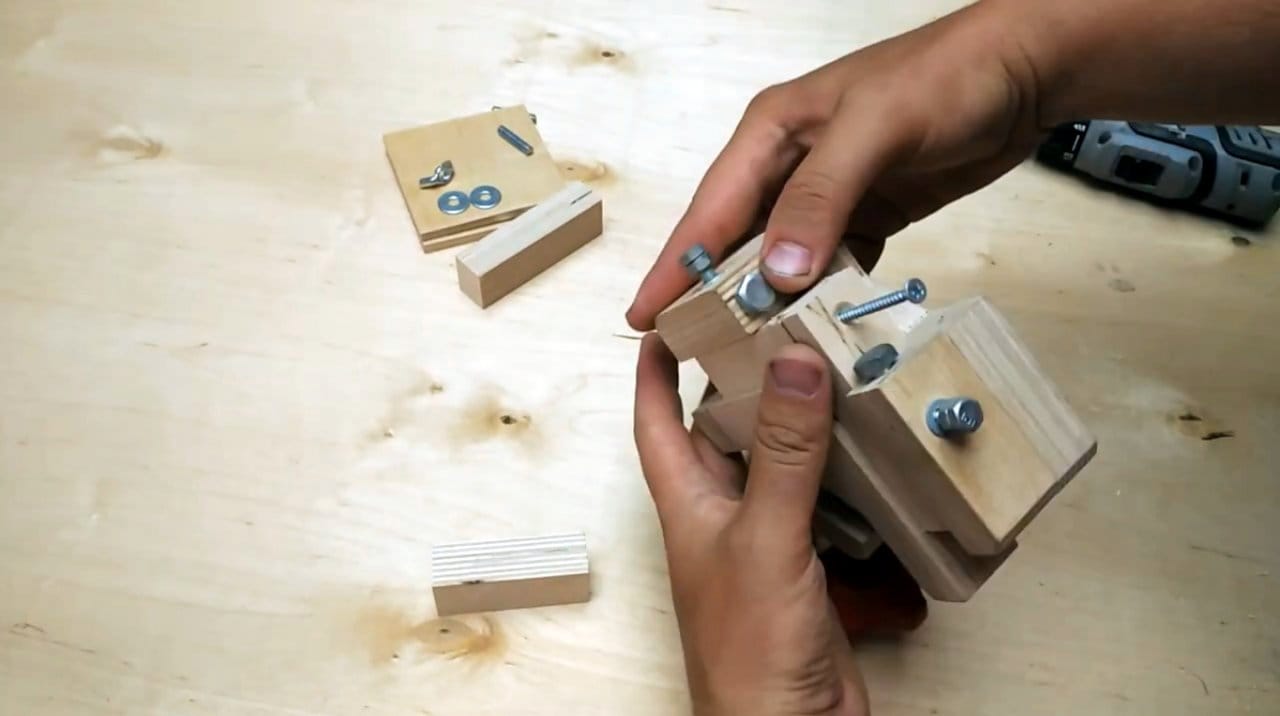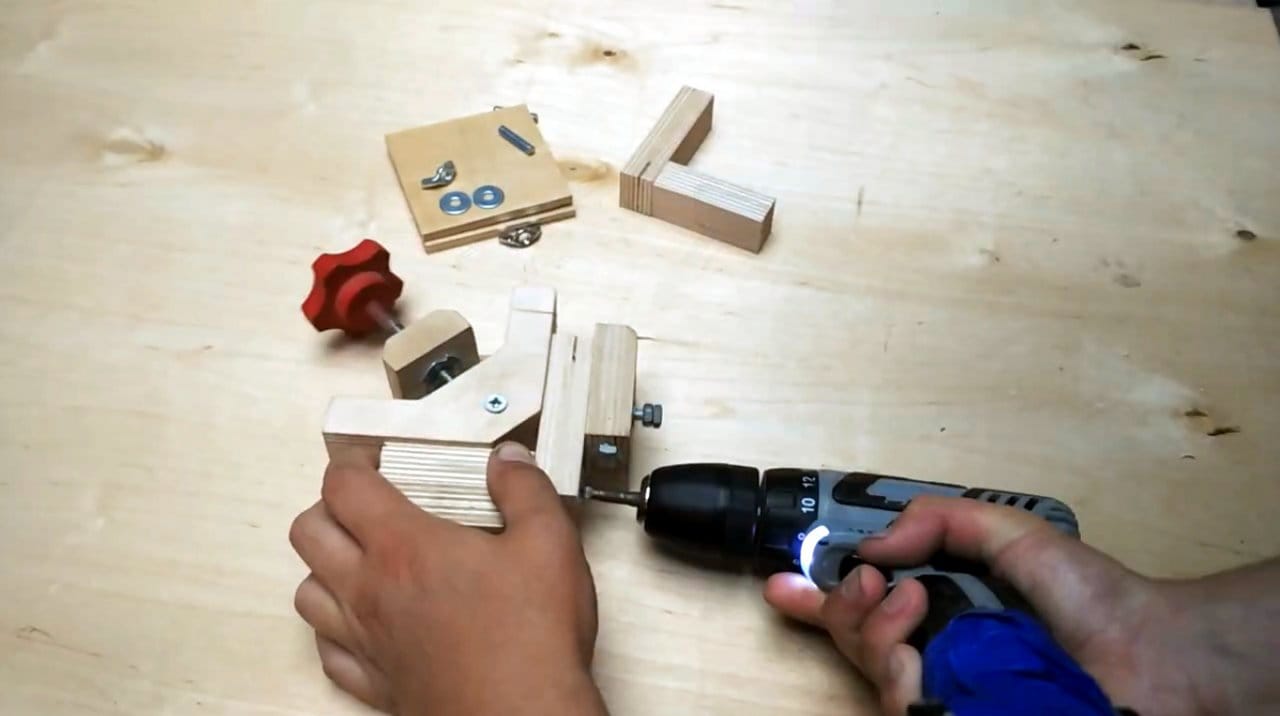 Outside one of the bars is drilled a blind hole and tapped M6.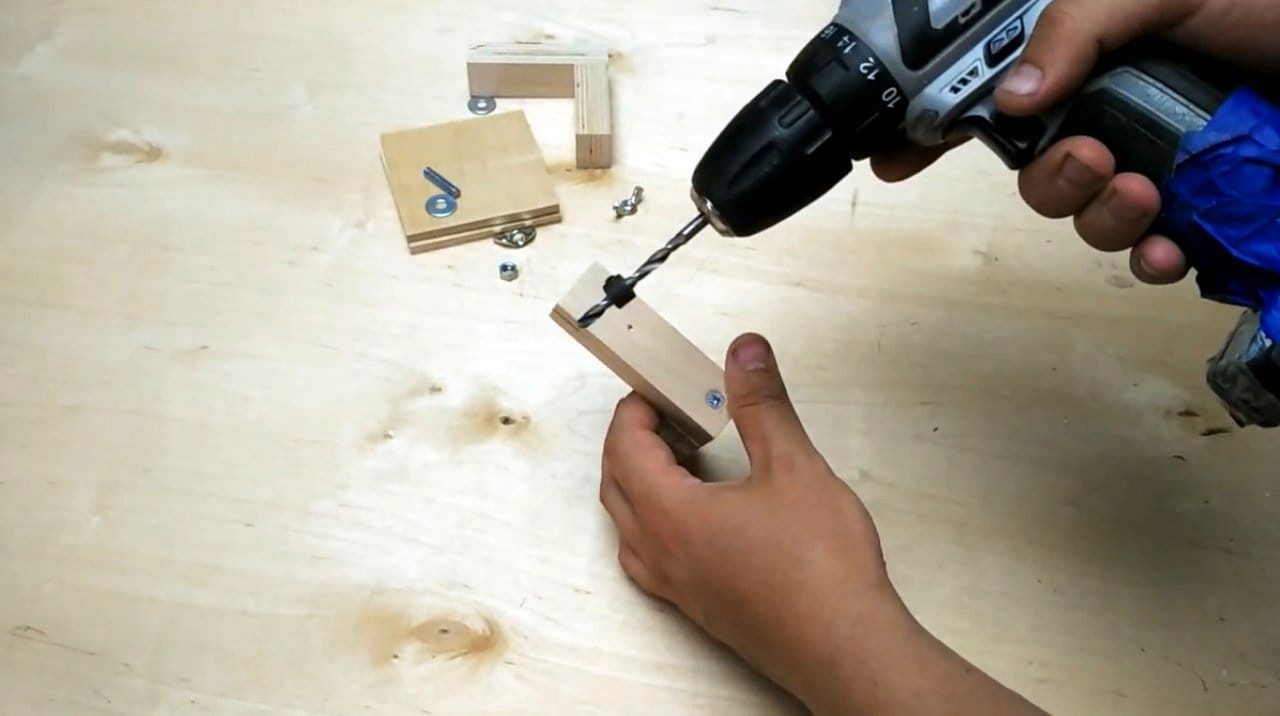 In the hole is screwed a piece of scrap stud M6, it is put on washer, and wing nut is screwed. It will be a clamping mechanism for cord or fishing line.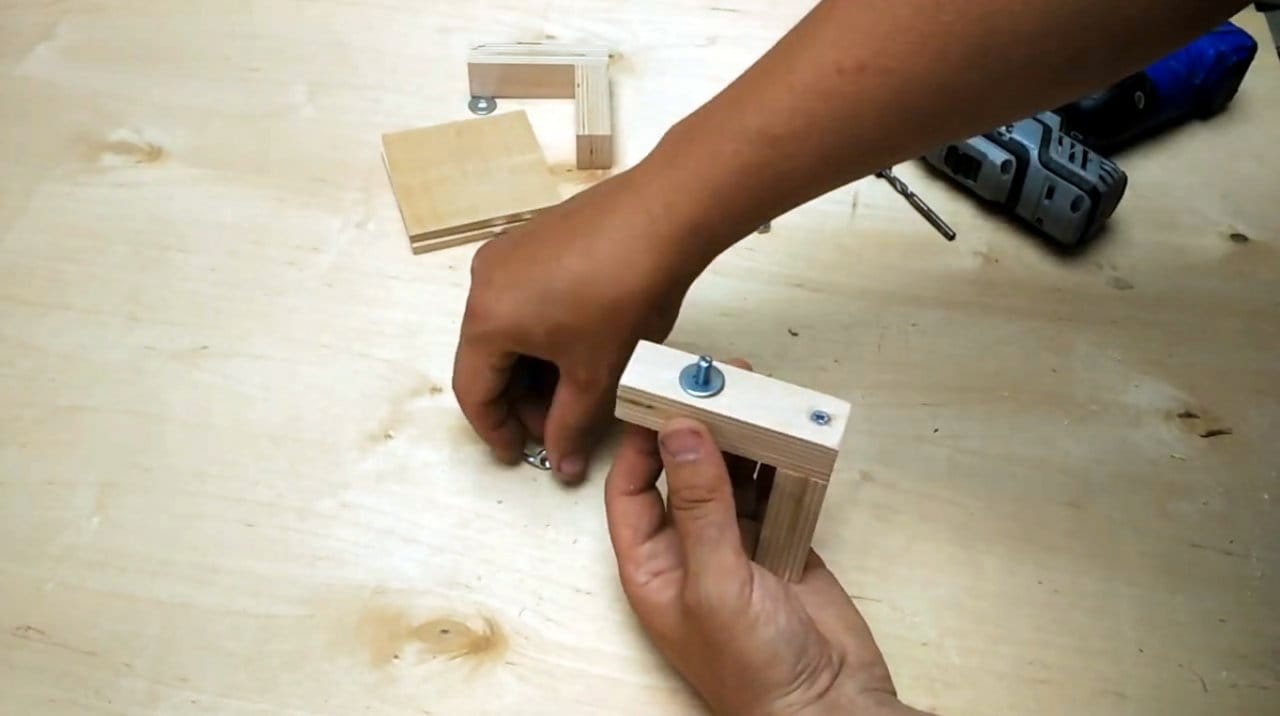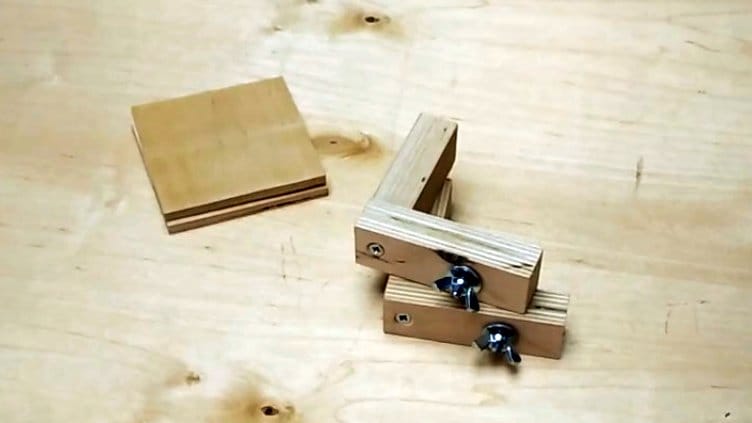 In the same bar, along the inside edge of the second bar is a small hole for fishing line.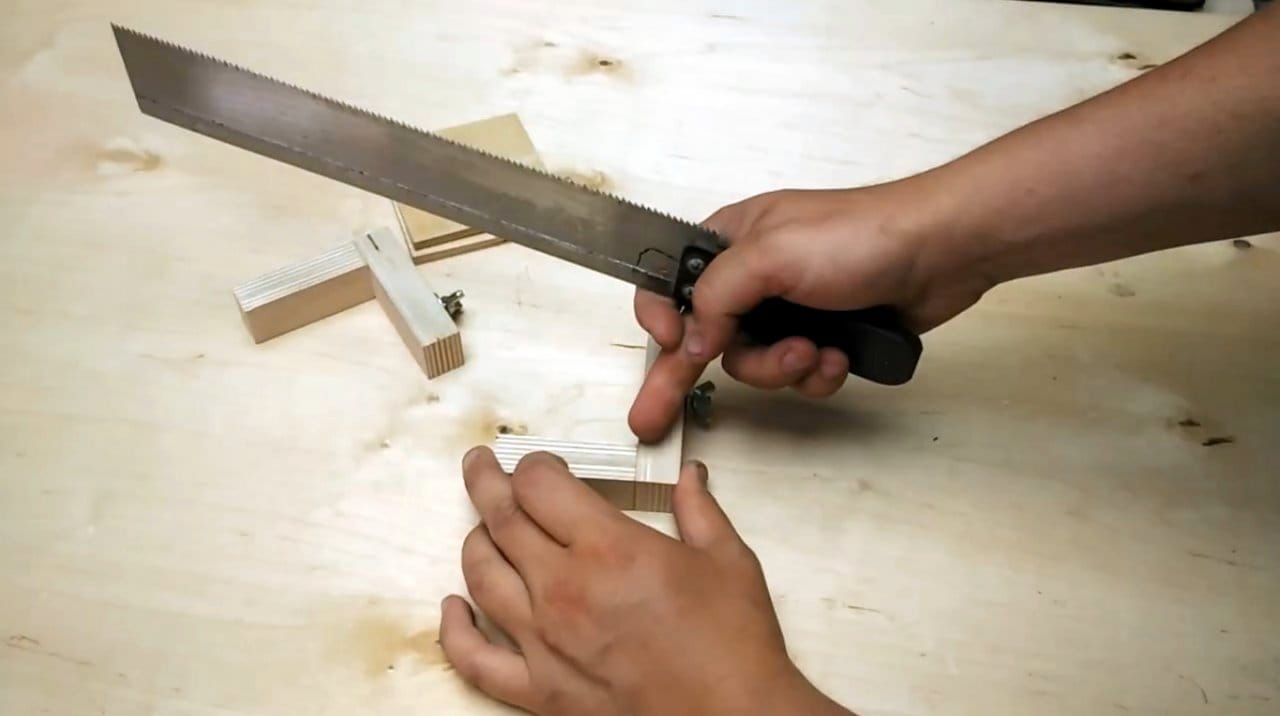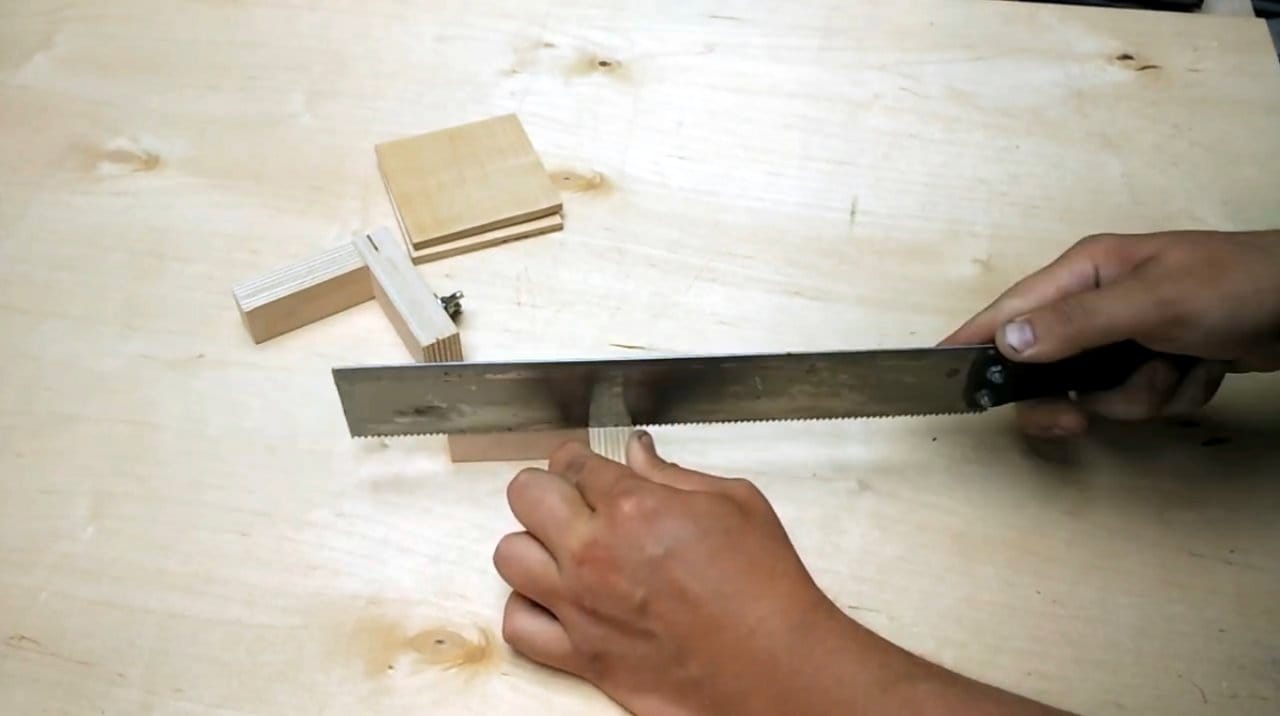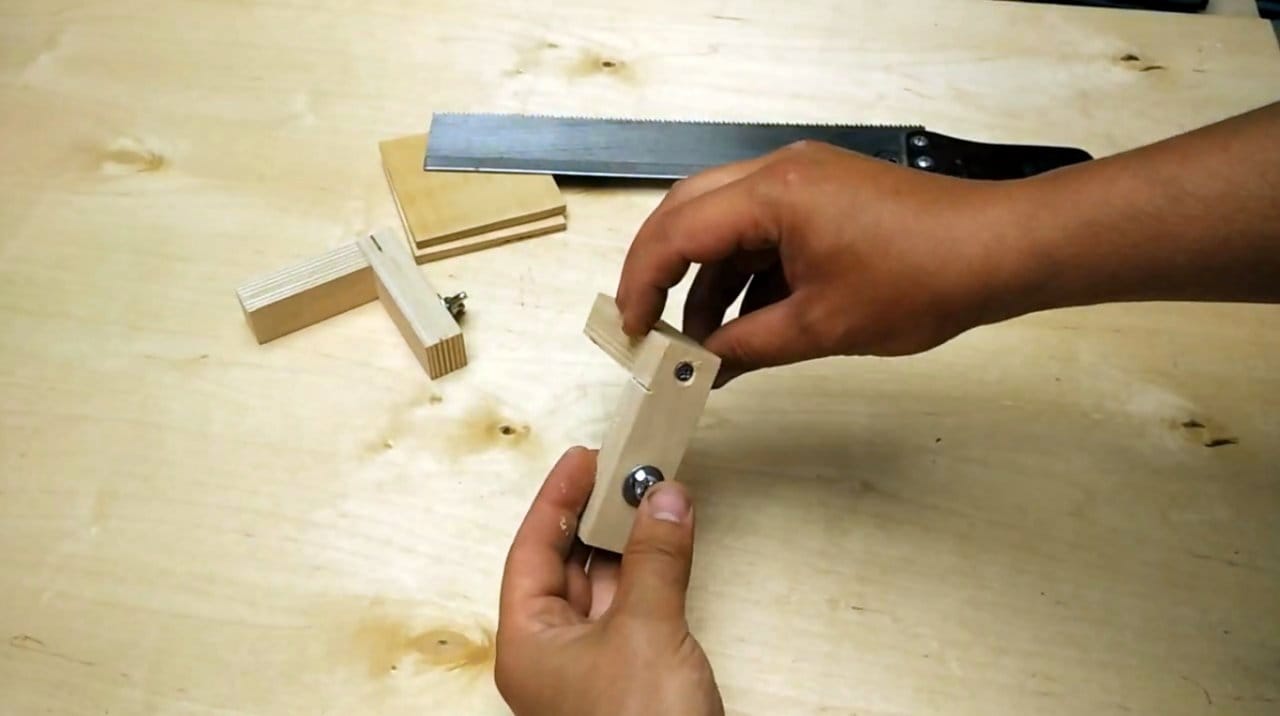 The resulting area is applied to a square billet made of plywood thickness of 6 mm, and it is tolerated by the inner contour of the area.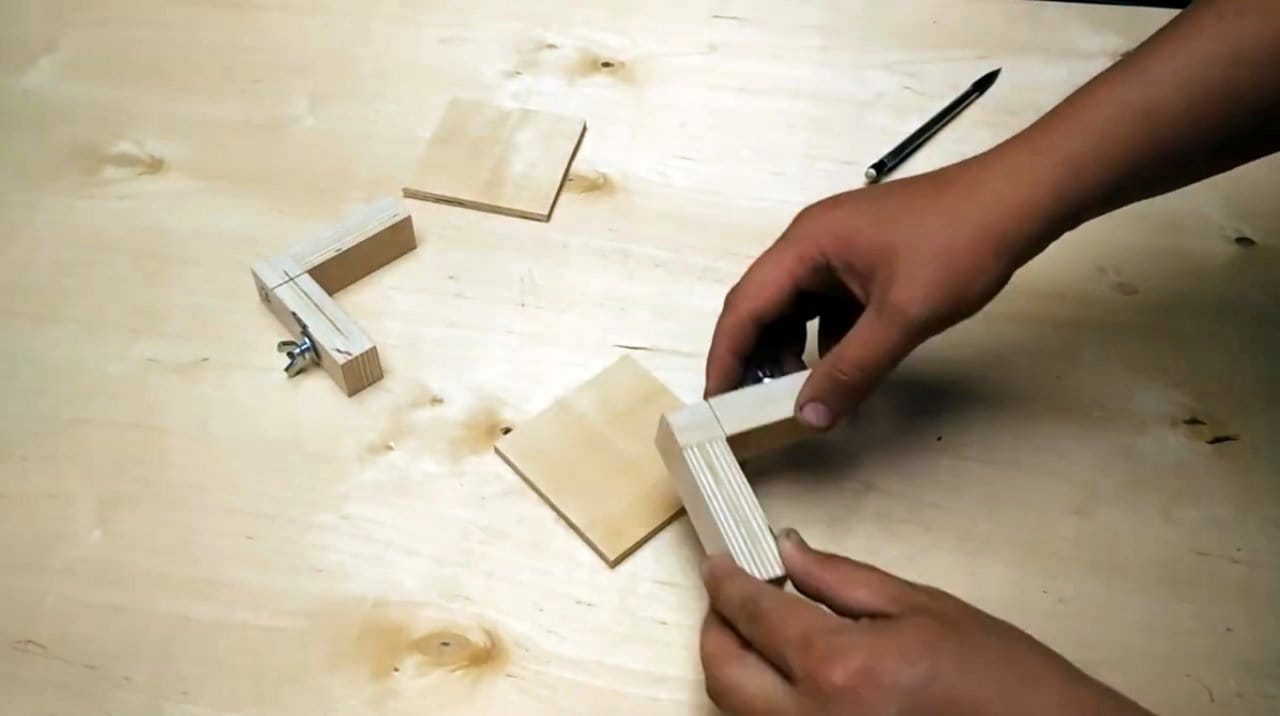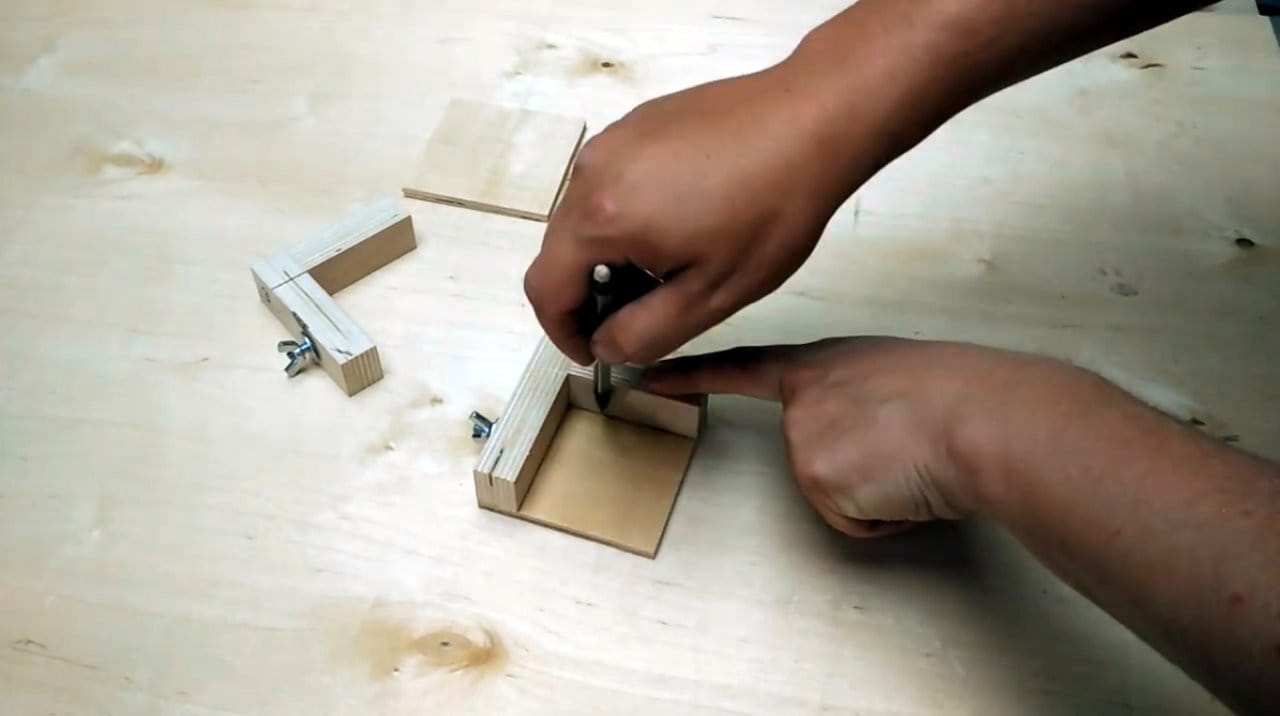 From the edge of the circuit, the author retreats 3-5 mm into the workpiece, and lays out two more lines. The excess material is cut it on the bandsaw, although you can safely do with a hacksaw or jigsaw.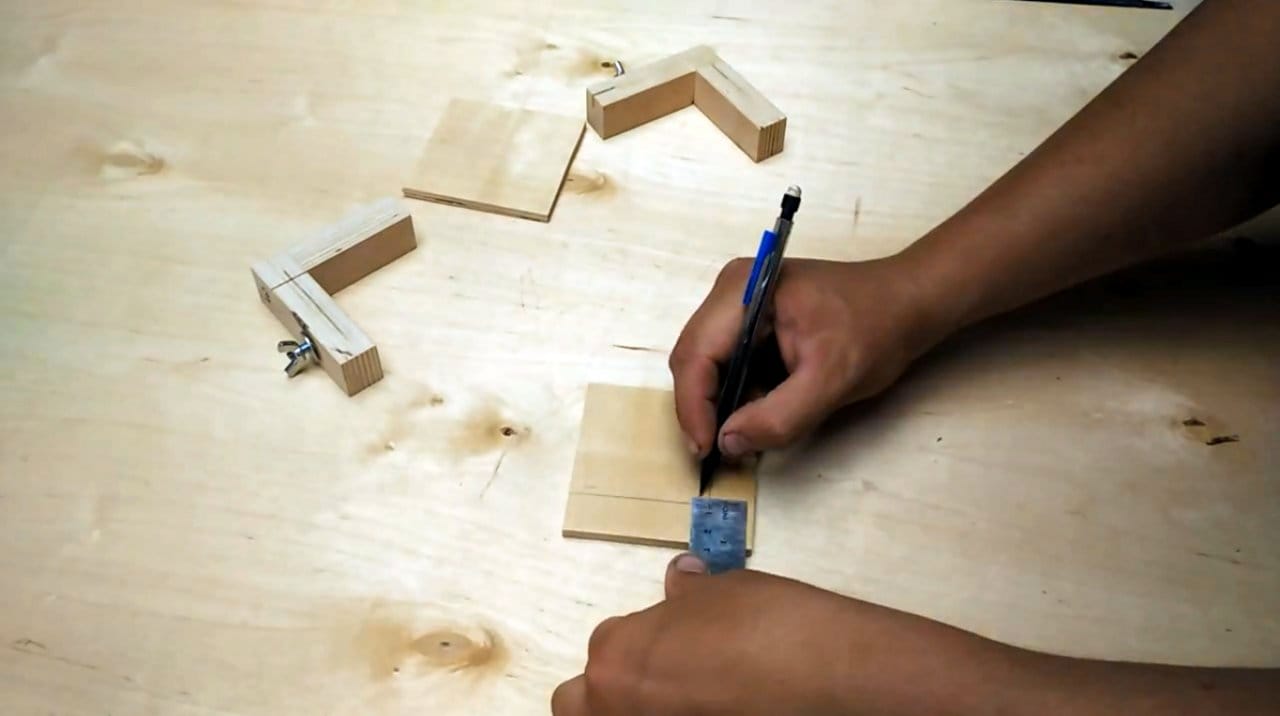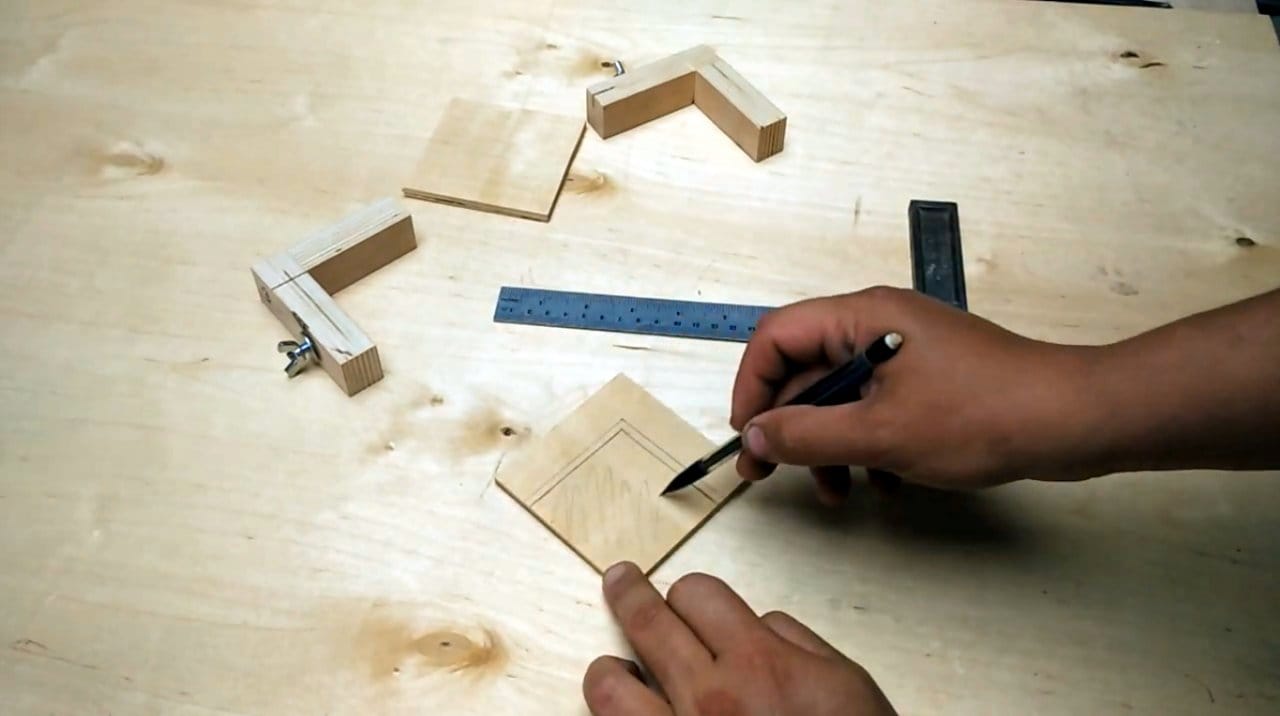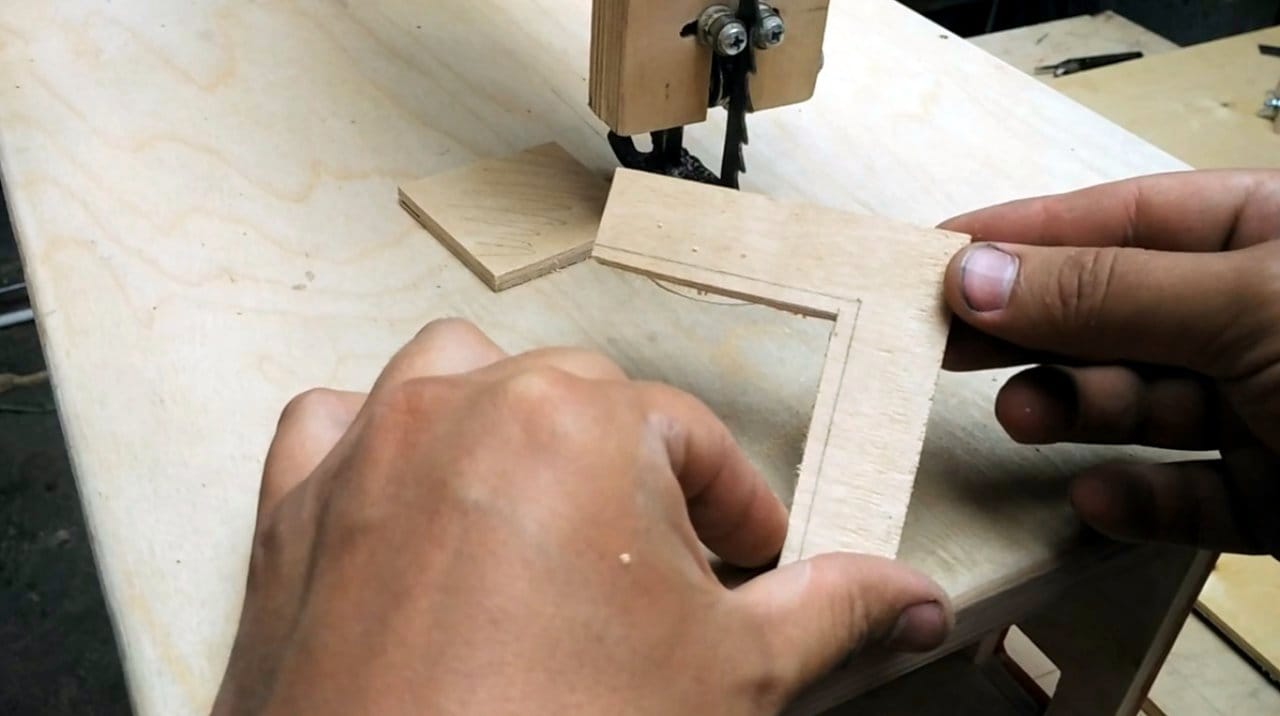 In both parts drilled pilot holes for the screws, and the area is screwed to the base.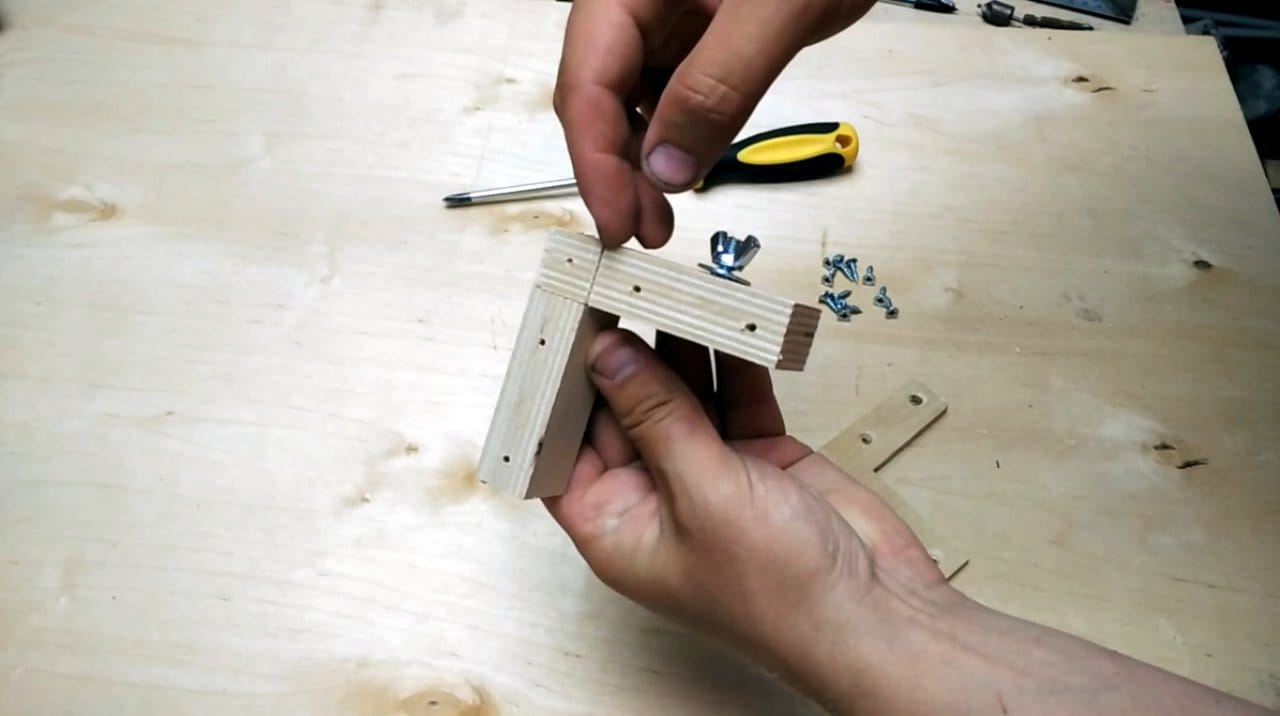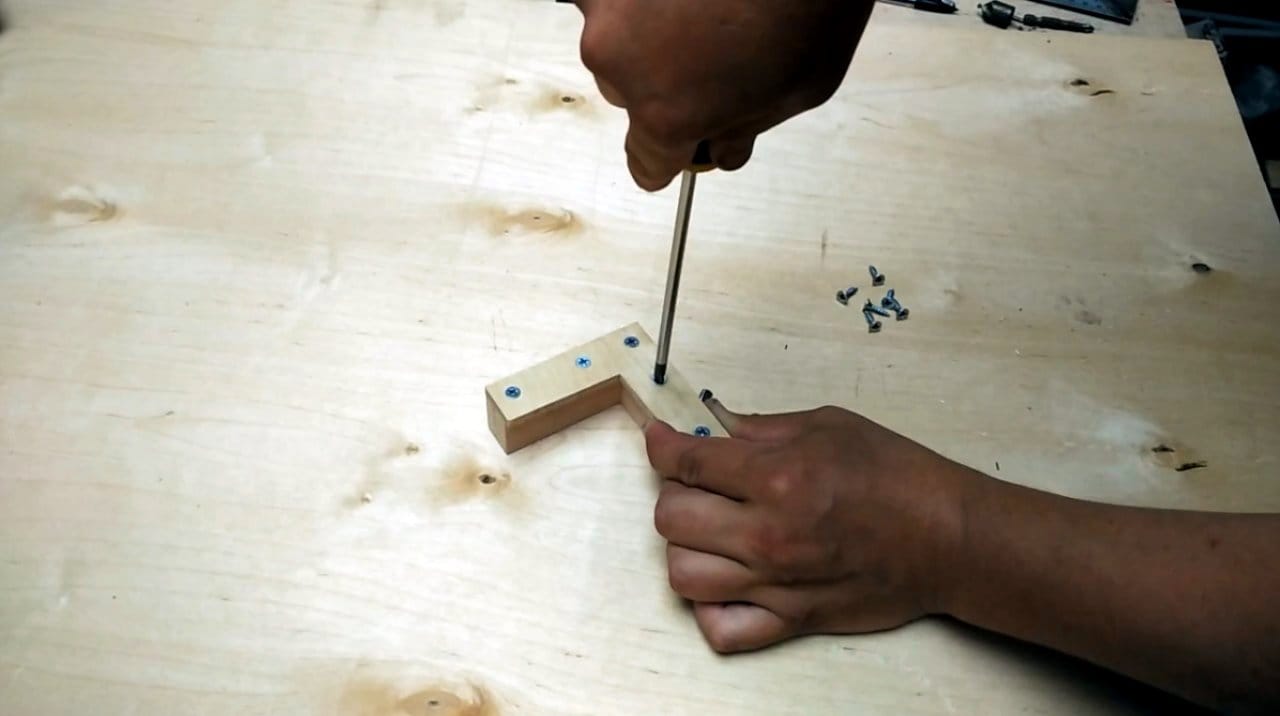 Here's a couple of angles turned from the master.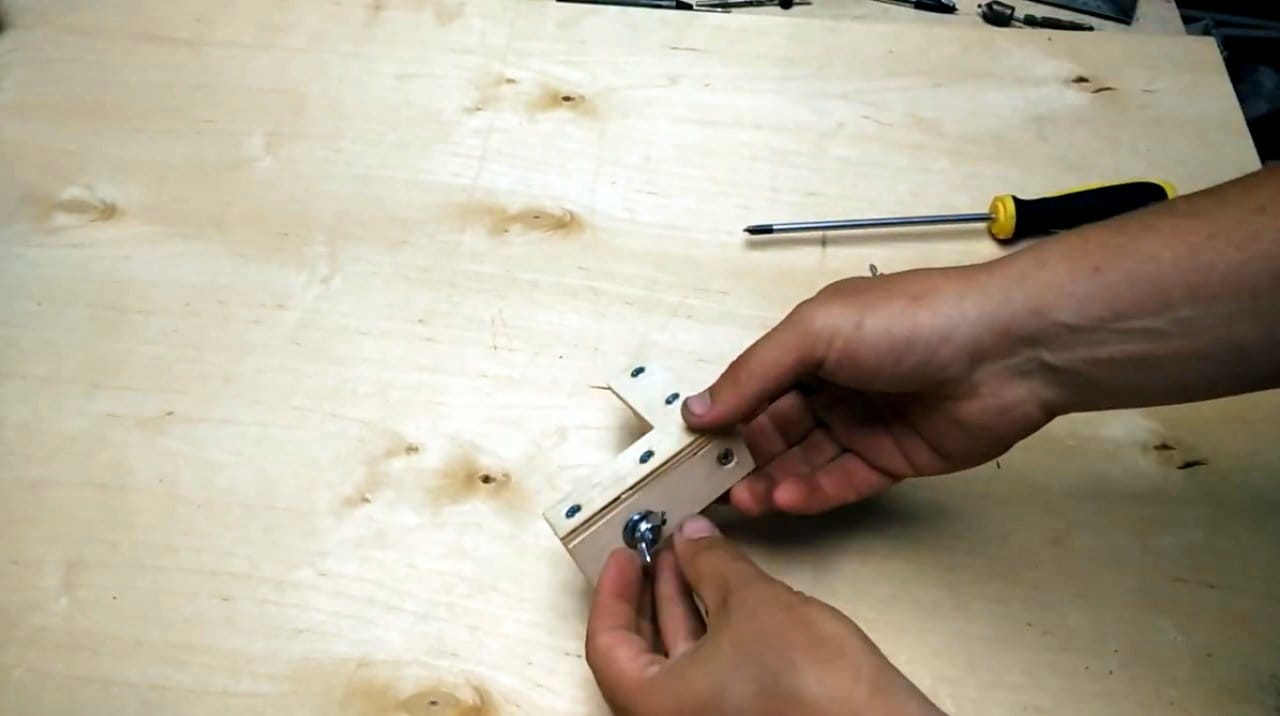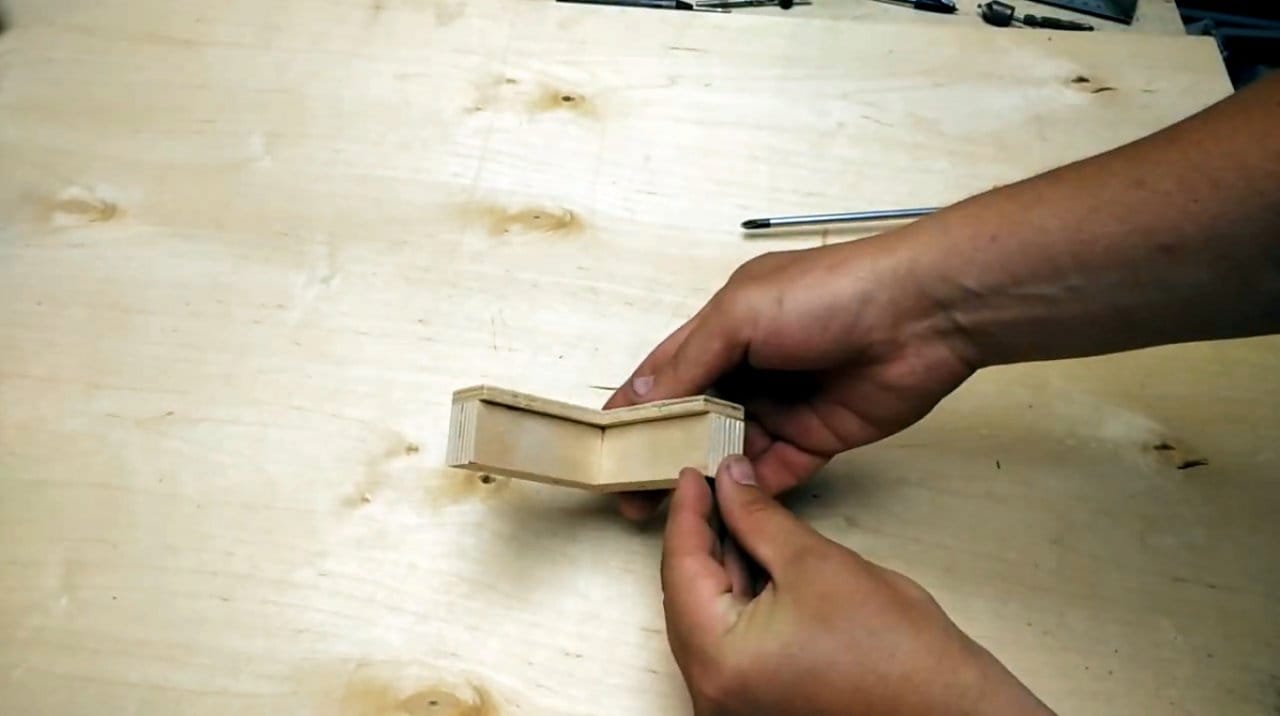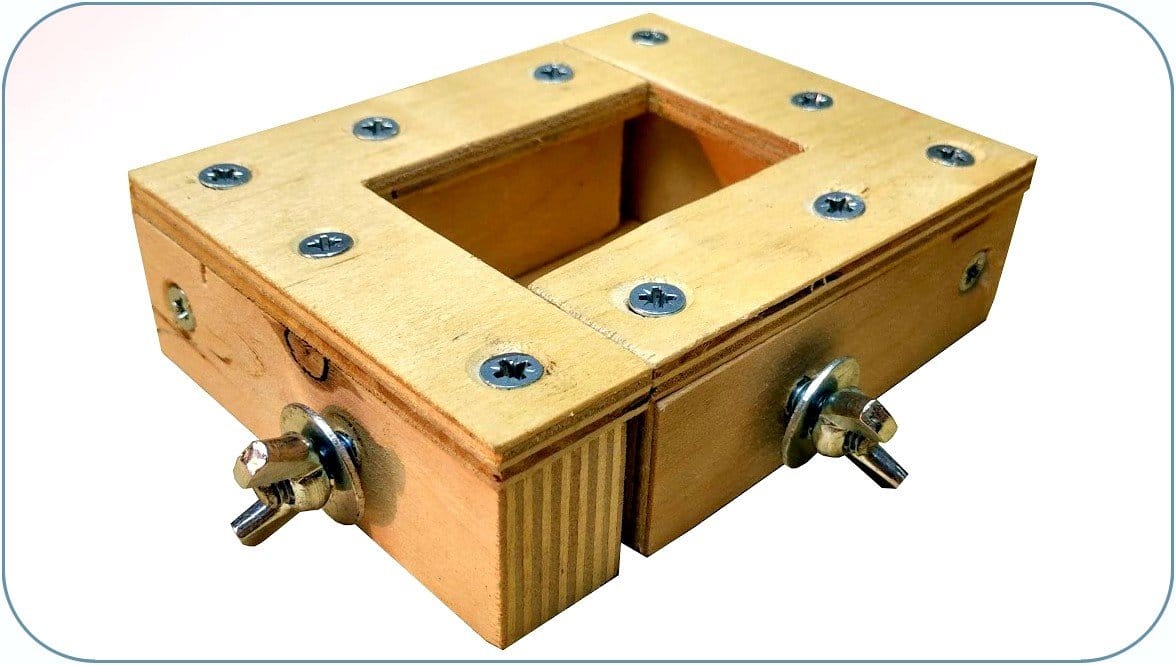 You can begin installing fixtures. The fishing line is inserted in the prepared to her slit, its end wound on the stud between the washer and the housing, the fishing line is fixed with a wing nut.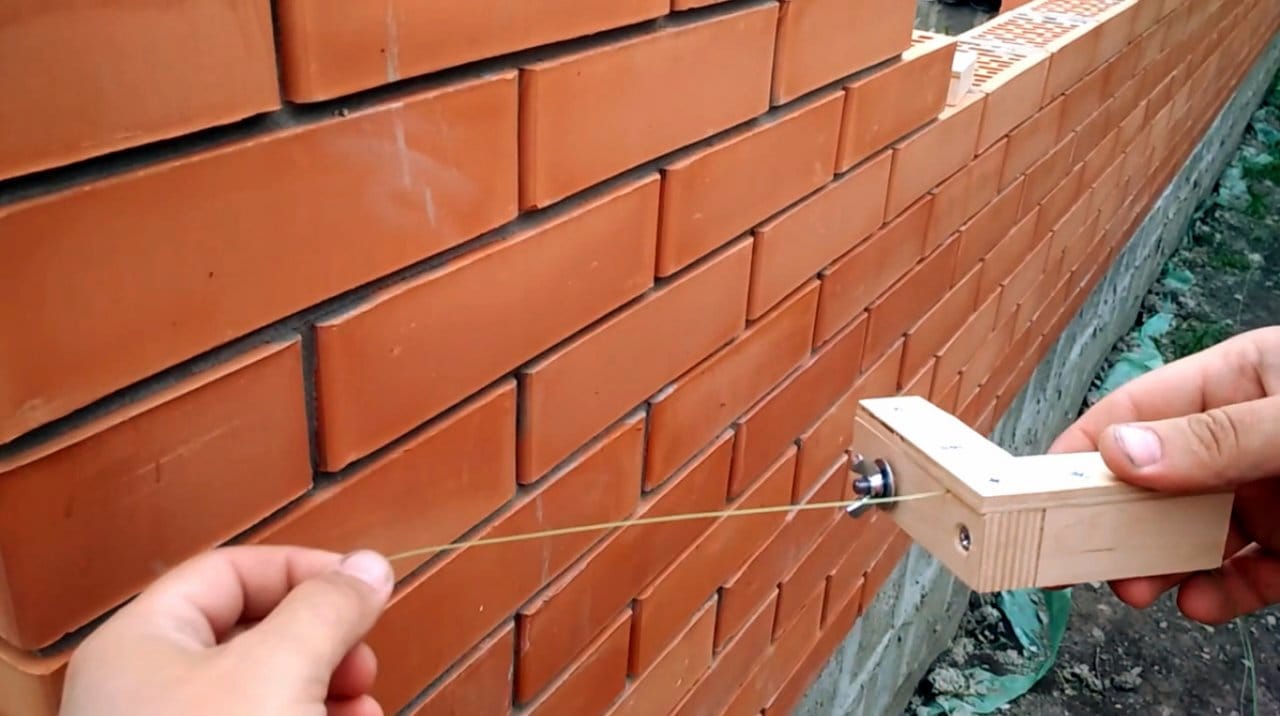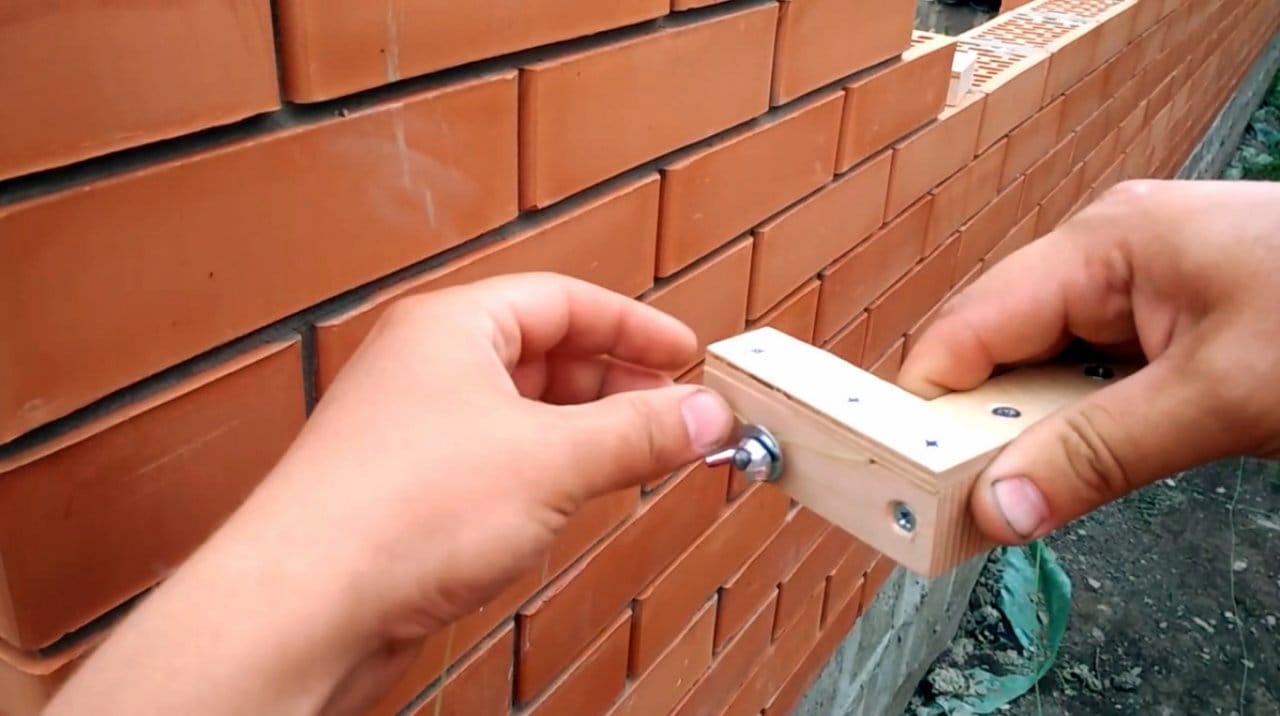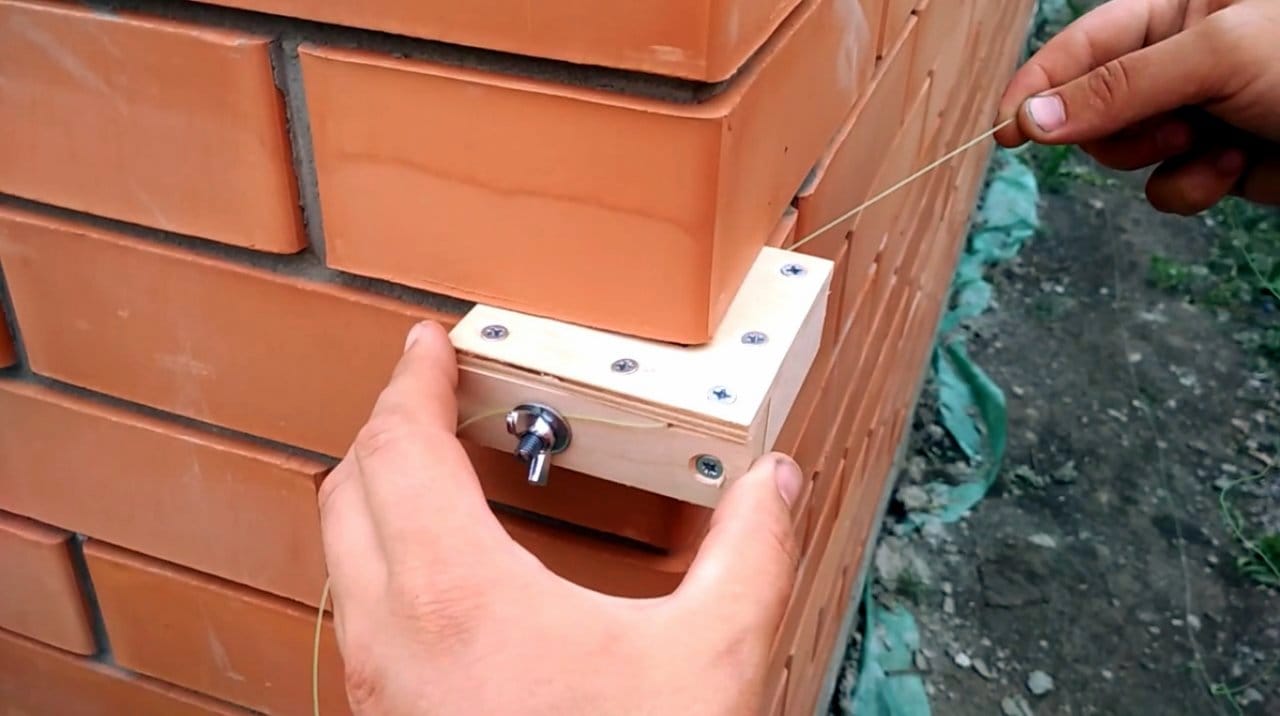 At the second end of the fishing line performs the same operation. The second area to be fixed on the fishing line so that its length was somewhat shorter than the length of the wall.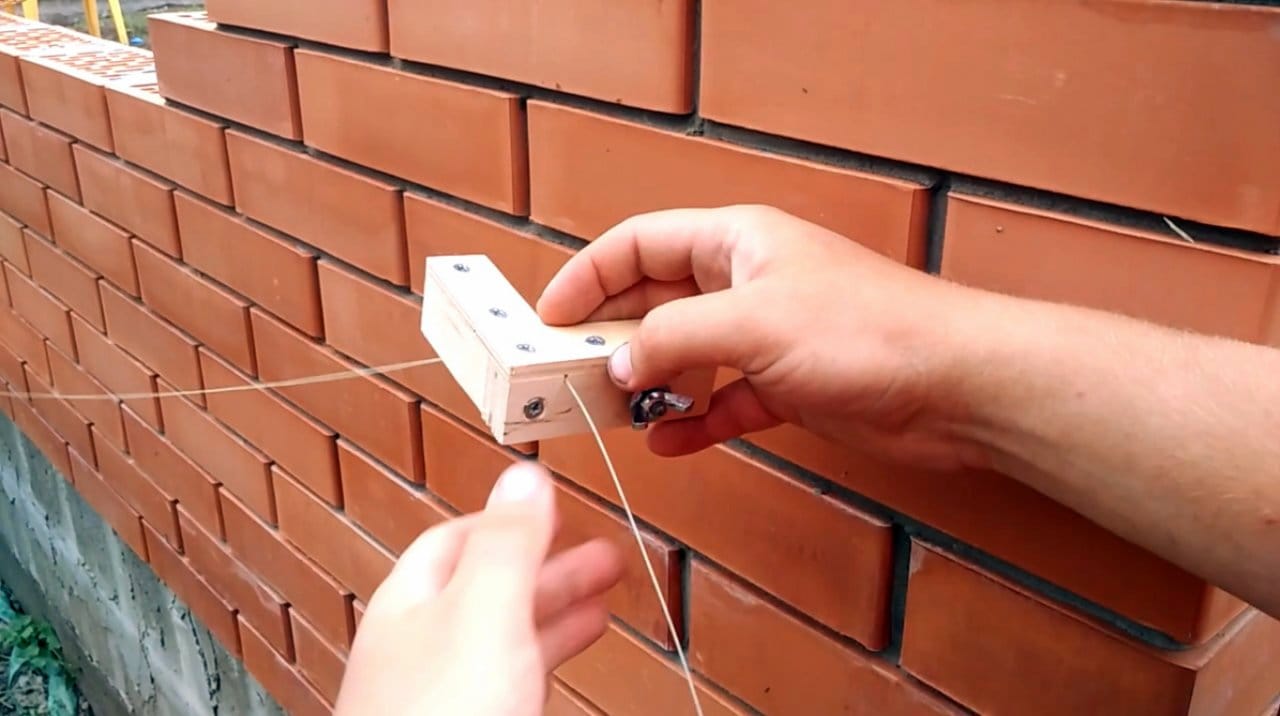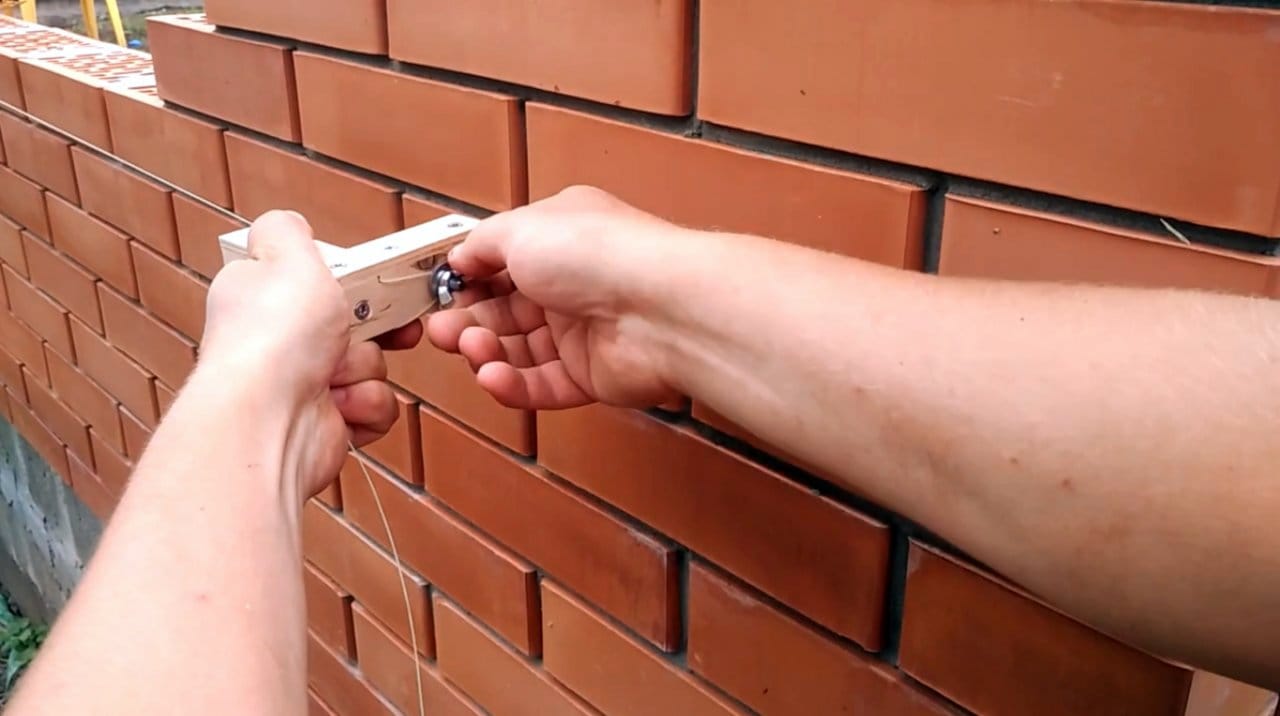 Now, pulling the line, the second area is inserted into the seam. The corners themselves are held in their seats by the tension of the line.
The cord is stretched, and you can get to work.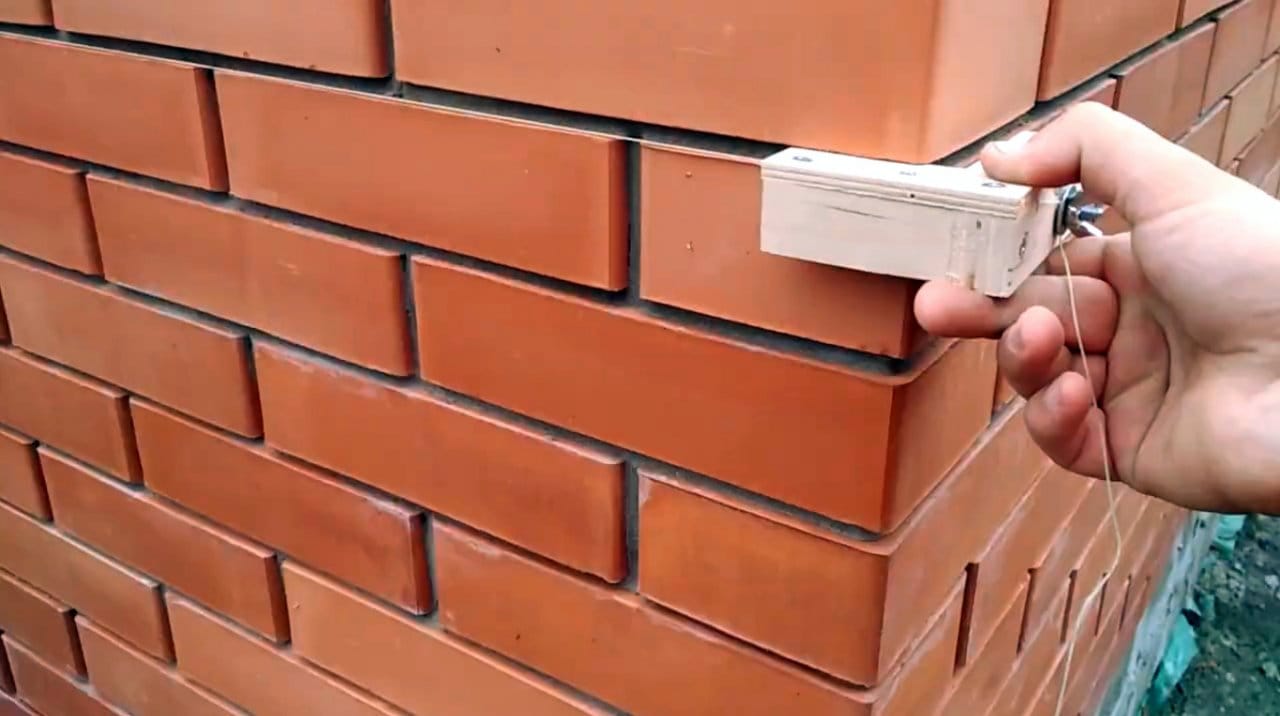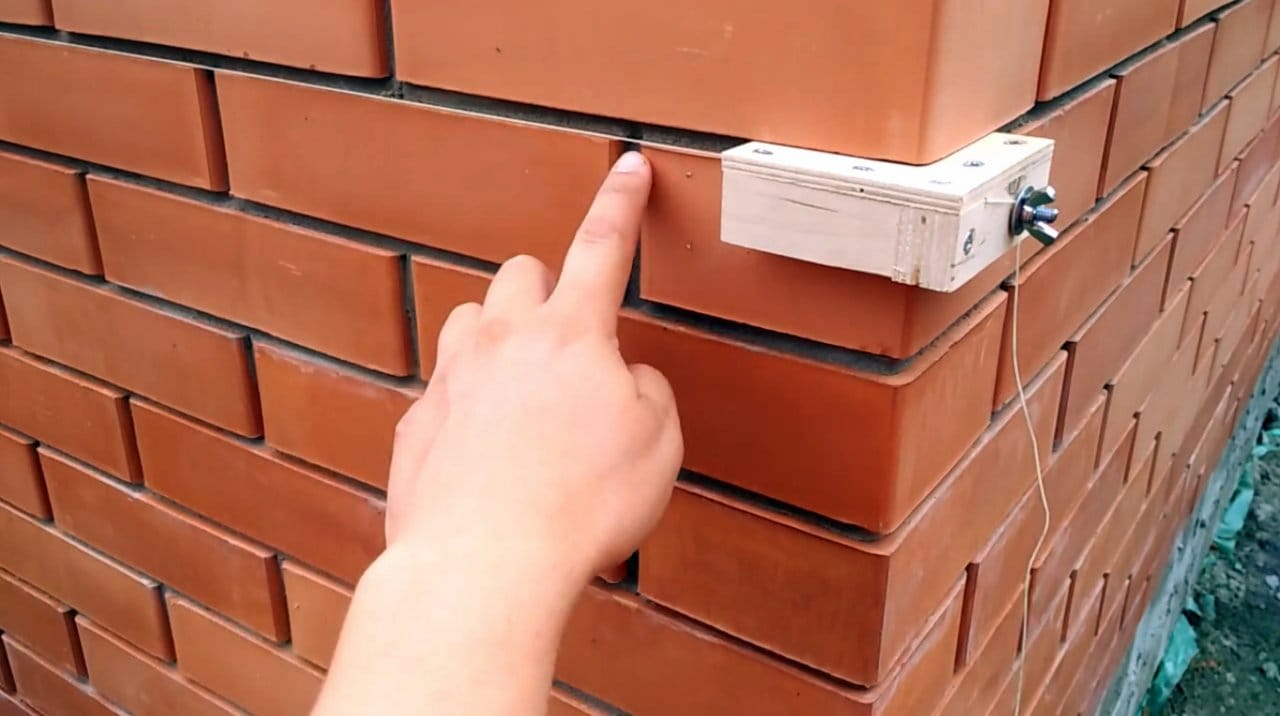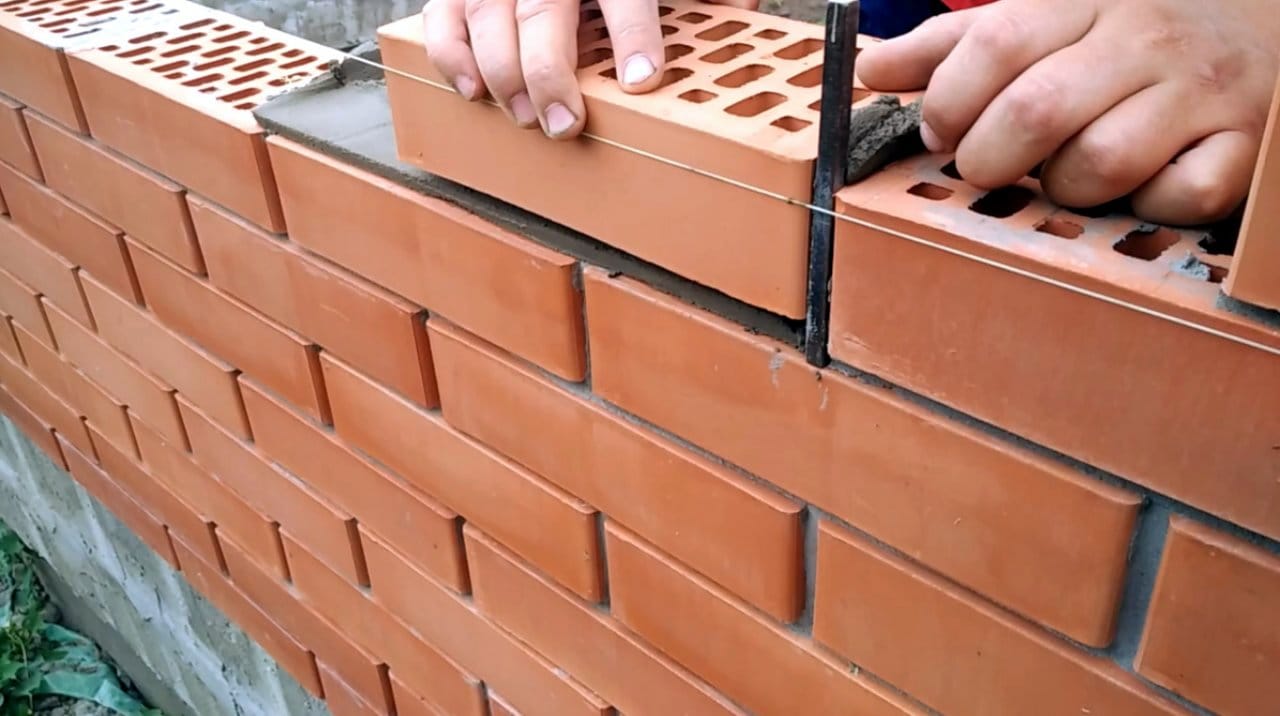 I thank the author for a simple but useful device for laying brick!
All good mood, sound health, and interesting ideas!
The author's video can be found here.