Science
Scientists have uncovered the mystery of "ball" from Antarctica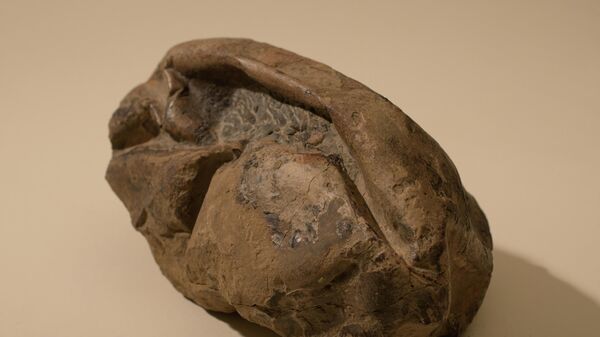 An international group of scientists found that the mysterious fossil in the shape of a deflated ball, discovered in 2011 in Antarctica, represents the egg, deferred millions of years ago giant sea reptile. The researchers ' findings published in the journal Nature.
After examining the fossil with the help of microscopes, experts have discovered several layers of membrane, which confirmed the conjecture that it was an egg with a soft shell. The specialists also determined the age of the finds — about 66 million years.
"A giant soft-shelled egg from the Late Cretaceous of Antarctica", publicación en revista @nature sobre el huevo más grande de la era de los dinosaurios, hallazgo hecho por científicos chilenos en Antártica.
Artículo en: https://t.co/PDQyFWNnLW
Noticia en: https://t.co/Kf8p6YYoro pic.twitter.com/f7k7qwDfs0

— Universidad de Chile (@uchile) June 18, 2020
Because the egg was empty, in order to find out what creature put it, the researchers had to compare the proportions of 259 bodies of the living reptiles with the size of their eggs, and then explore the catalog of extinct creatures, suitable in size. As a result, scientists came to the conclusion that the egg has postponed an ancient marine reptile — mosasaur.
It is noted that this is the first fossil egg was found in Antarctica. Find valuable fact that casts doubt on the prevailing scientific idea that creatures like mosasaur, eggs are not laid.