Science
On the Kourou liquidate consequences of leak of fuel from "Frigate"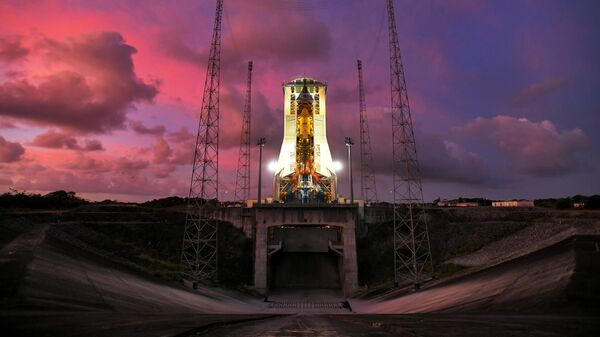 Russian experts remove the remains of the toxic fuel leaked from the upper stage "Fregat" at Kourou in French Guiana, told RIA Novosti the representative of the press service of the Roscosmos.
"This is a long procedure, but after it will be possible to identify ways to eliminate problems," he said.
Detection system oxidizer vapor (toxic nitrogen tetroxide) in the storage location "Frigate" in Kuru worked on may 21. On the sixth of June to the spaceport arrived experts from Russia, who visited the upper stage and the pre-determined further amount of necessary operations.
"Frigate" was intended to launch on the carrier rocket "Soyuz-ST-A" Sputnik UAE Falcon Eye-2. The launch was planned for early March, but it had to be postponed due to another problem with the same upper stage. In the "Frigate" decided to replace the spare.
In mid-March Kourou spaceport closed for pandemic coronavirus, so the launch was postponed until mid-October. Therefore, the specialists of NPO Lavochkin leaked fuel from the "Frigate" and in late April, returned home.
Since October 2011 from Kourou took place on 23 launch of Russian rocket "Soyuz". During one of them in August 2014 because of the accident "Frigate" European navigation satellites Galileo were launched into an unplanned orbit.