Crypto News
CEO CryptoQuant: Rally of bitcoin will resume in mid-July
The volatility of the cryptocurrency market is now kept at the lowest level since October last year. Bitcoin is trading below $10 000, the coin is clearly not enough support to make a new breakthrough.
In the night of Tuesday, June 23, largest cryptocurrency has grown up a bit in price and is now trading around $9505. Capitalization of bitcoin was close to $175 billion.
CEO CryptoQuant Ki-young Ju thinks that a new phase of growth in the value of BTC should start closer to the middle of July. In its forecast the expert is based on the growing volume of bitcoins from cripture.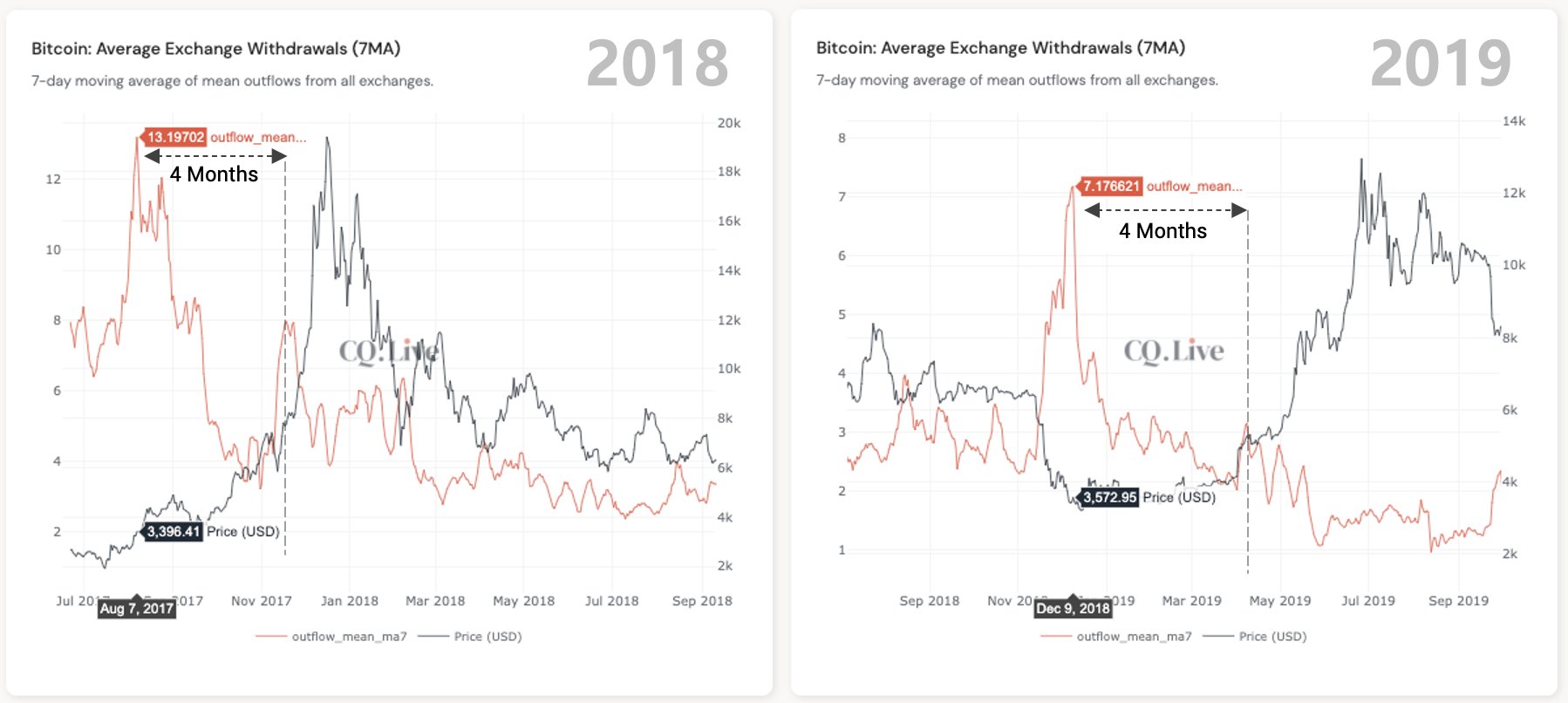 Joo presented a motion graphics BTC in 2017 and 2019. They can see that the rally began about four months after intensified outflow of bitcoins with trading platforms.
In 2017 BTC in four months has risen from $6000 to nearly $20 000. In 2019, the coin made the leap from $4000 to almost $14 000 after about the same amount of time. In 2020, the trend should be repeated, says CEO CryptoQuant.
Joo said:
Buy bitcoin when the whales send bitcoins from exchanges. Bullish start to dominate four months after the mean outflow [of cryptocurrency ]from exchanges reaches the annual maximum.