Technology
Banks told how often their clients are exposed to attacks in social networks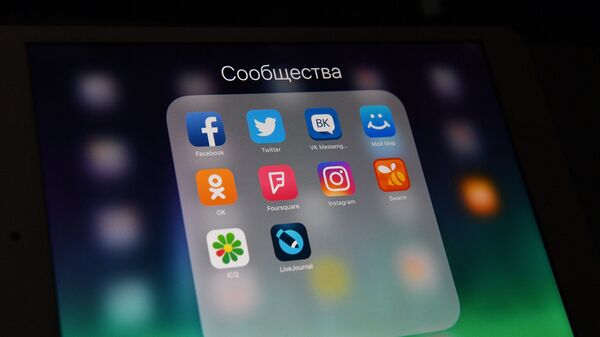 Russian banks have told us how often their clients are exposed to attacks by fraudsters who create fake accounts in social networks. So, some players record the advertising of fraudulent sites on behalf of credit institutions, while others, in contrast, did not encounter such cases, showed the survey conducted by RIA Novosti.
Previously the Bank had warned about the appearance of fake web pages on behalf of the banks in Facebook. One of the most common fraud schemes is "Share of savings", and these ads appear on behalf of other banks, said in the largest Bank. The second Bank by assets VTB, in turn, in June recorded customer complaints on Scam sites that resemble the Bank.
"We have several times recorded the advent of advertising fraudulent website, on Facebook, who claims to be the investment platform of the Bank. In such cases we will contact the administration of the social network and hosting with the requirement about blocking", – told in the Raiffeisenbank. According to the head of Department of information security of the Bank Denis Kaseeva, fraudsters can find ways to place fake ads again, and so you have to constantly monitor social networks.
According to PR-Director of "Mail Bank" Olga Ocheretino, fraudsters become more active in all social networks, not just Facebook. "The site "Classmates" and "Vkontakte" are much more actively fighting such schemes. Typically, the complaint of fraud in these social networks is considered not later than the next day, and often within a few hours. In Facebook, such complaints remain indiscriminately for weeks. Agree, this issue is a matter of hours, not weeks," said Ocheretino.
Gazprombank said that such fraud schemes are a form of phishing in which as a channel of communication to use in social networks. "The same message is sent in the form of spam e-mails and messages with the compromised accounts on social networks. The meaning of these newsletters is to lure victims to a website with malicious software or a form to fill in data under the pretext of checking the amount of the payment (which is supposedly due – ed.)," he revealed details of the scheme the Deputy chief of Department of protection of the information of GPB Alexei Pleshkov.
However, ICD and PSB stated that similar complaints had not received. "Counterfeiting official pages of the Bank "Zenit" in the social media, not recorded," – added the head of the Department of cybersecurity the Bank Oleg Volkov. Overall, as noted by the Director of the Department of information security ICD Vyacheslav Kasimov, the Bank does not mark a fundamentally new schemes in the Arsenal of cybercriminals, but have become much more information there that can be used by scammers.
Thus in Bank "Opening" added that scammers are also using the trick with the "distribution of money", but not primarily on behalf of banks. In this case, the attackers exploited the scheme of VAT refund, government compensation, assistance funds in advertising blocks email service and YouTube, said in the Bank.