DIY
Vertical hold-down for rip fence circular saws
Hello, dear readers and DIY!
Some of You frequently work with a circular saw and know that the workpiece must be brought to the table during treatment. This typically use different pushrods.
In this article, the author of the YouTube channel "Carpentry with your hands" will tell You how he made a simple vertical spring-loaded clamp, mounted on the rip fence.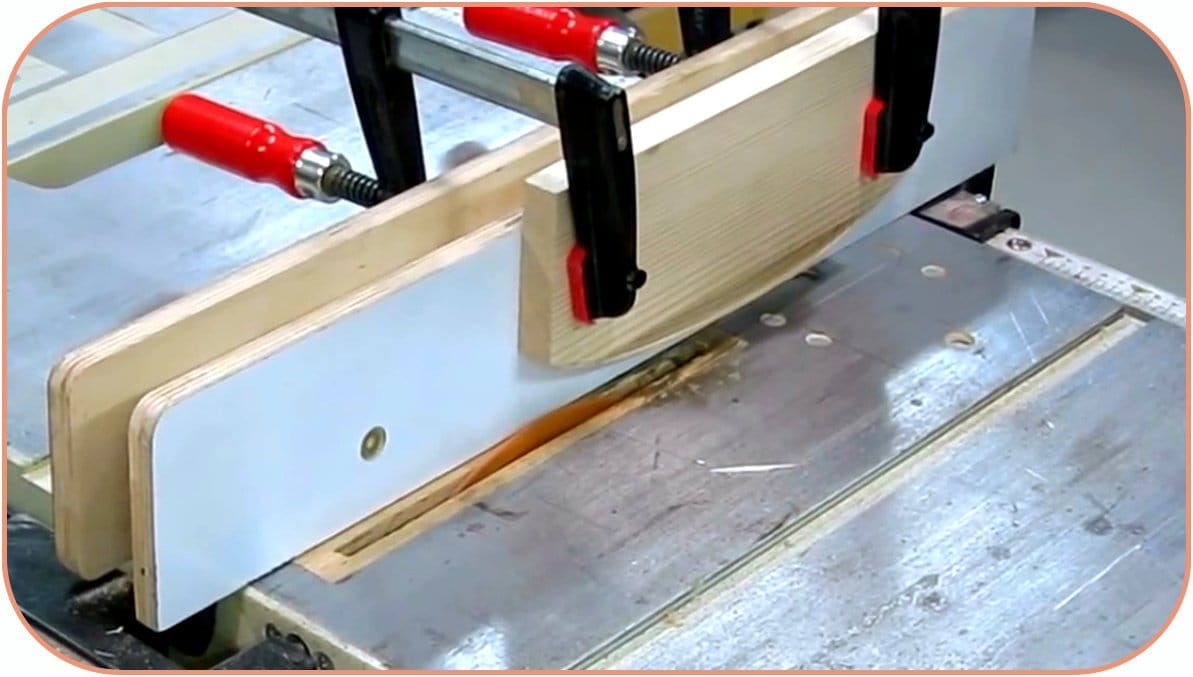 This clamp is very simple to manufacture, and can be repeated in a few minutes.
Materials.
Pine Board
— PVA glue
— Screws for wood, sandpaper, linseed oil, paraffin.
The tools used by the author.
— Circular saw, pusher, slide
— Clamp
— Screwdriver, magnetic bits
— Ruler, pencil.
The process of making.
So, the basis for the production of this clip will serve as a pine Board dimensions 265Х100 mm.
First, the author cuts along the long side of the Board plate thickness of 2 mm.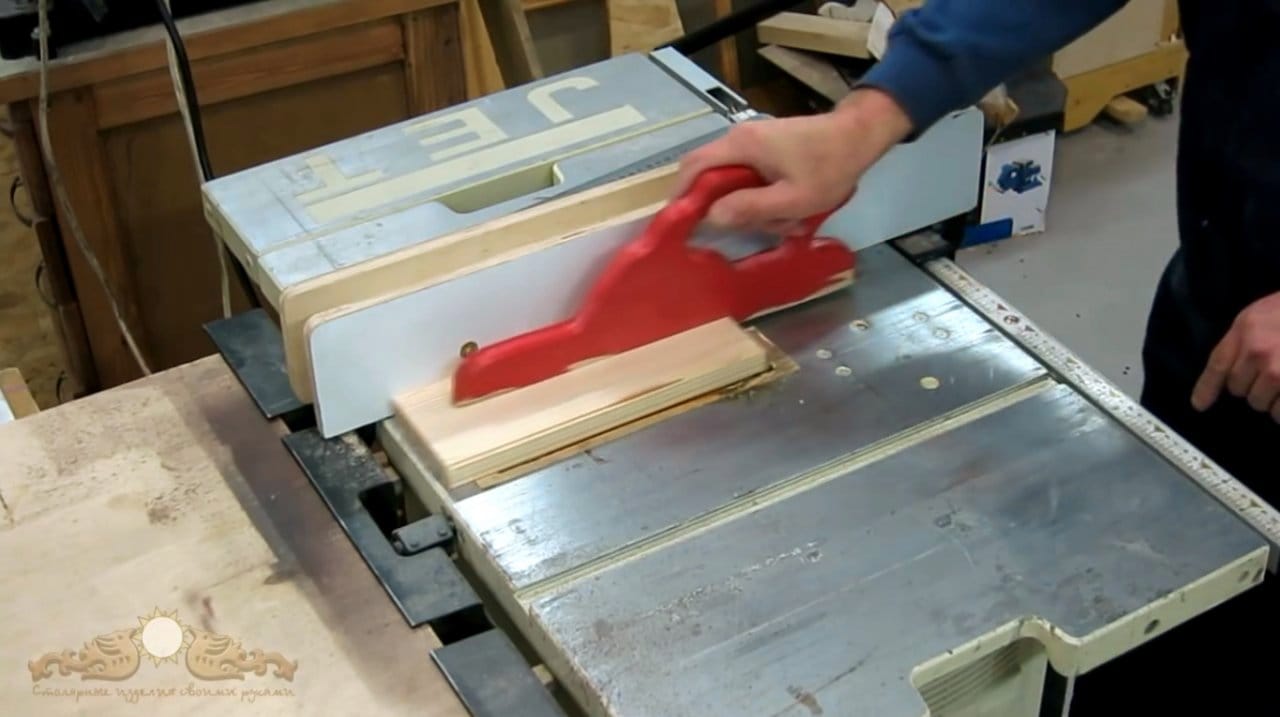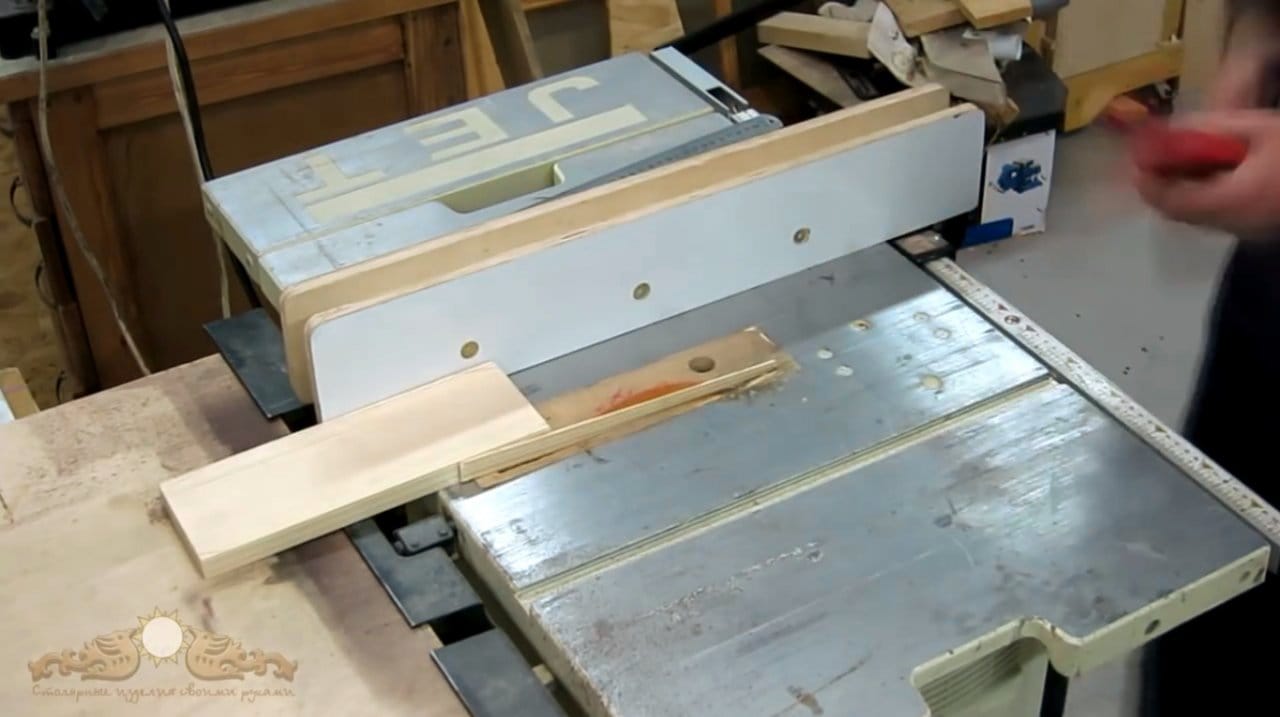 With two of its corners you need to cut small pieces. The author puts a label from the edge of the broad side, 30 mm, and narrow is 10 mm. these marks Along the line.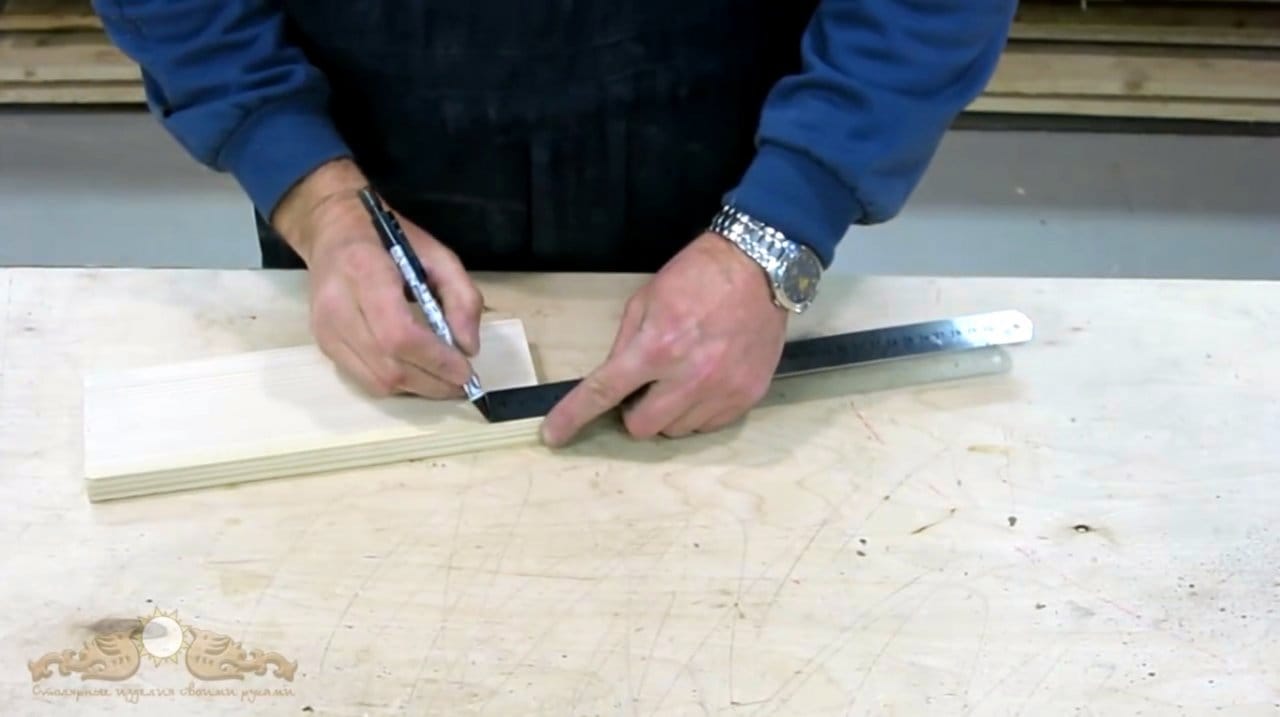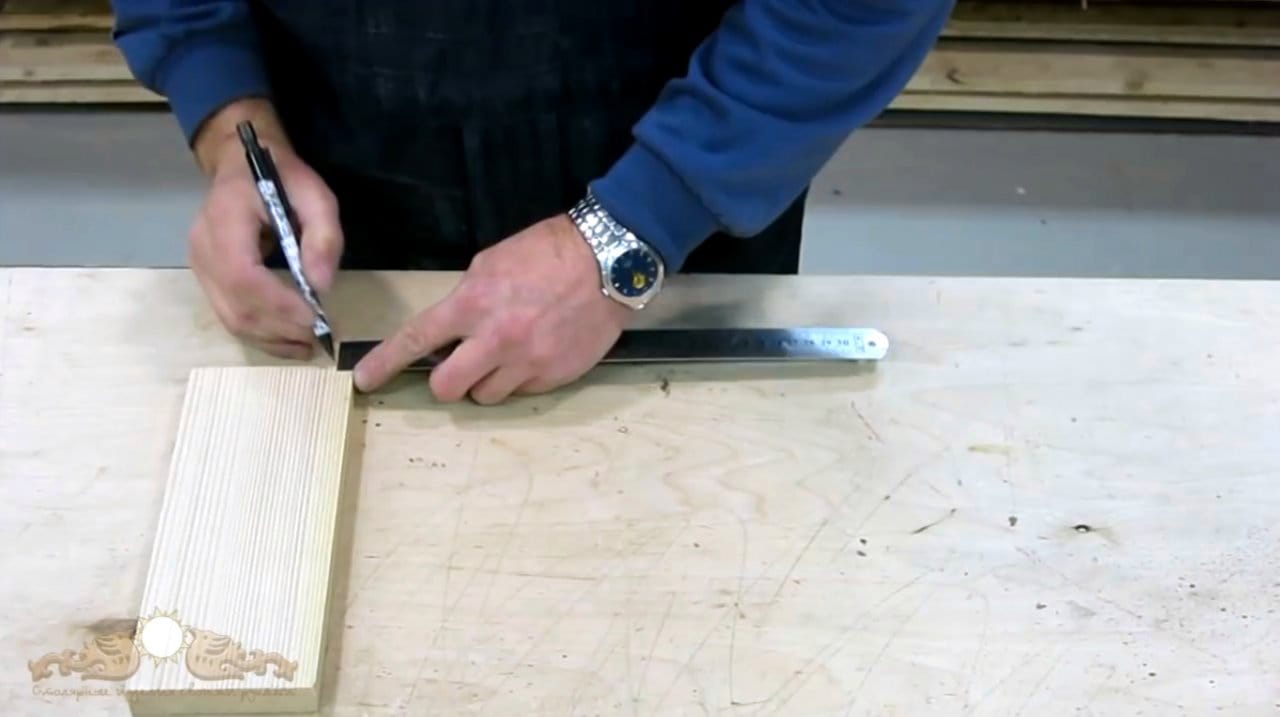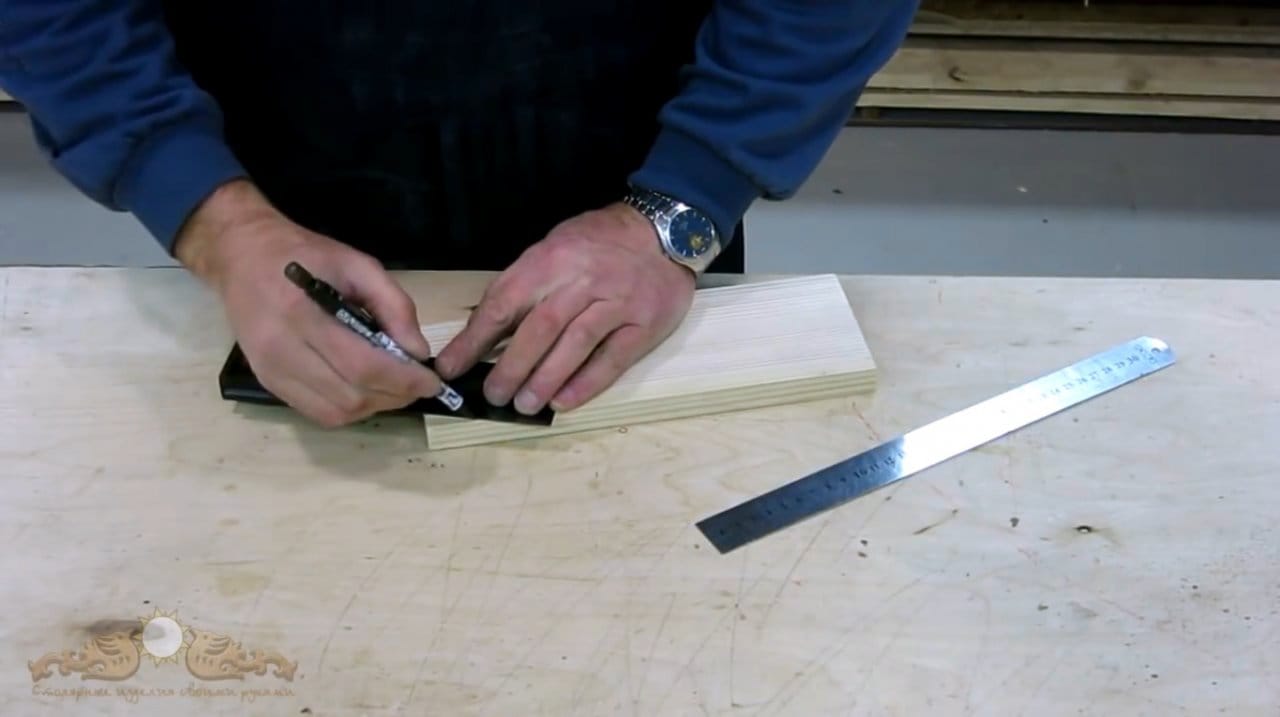 Using the slider, both sides are cut on a circular saw along the lines.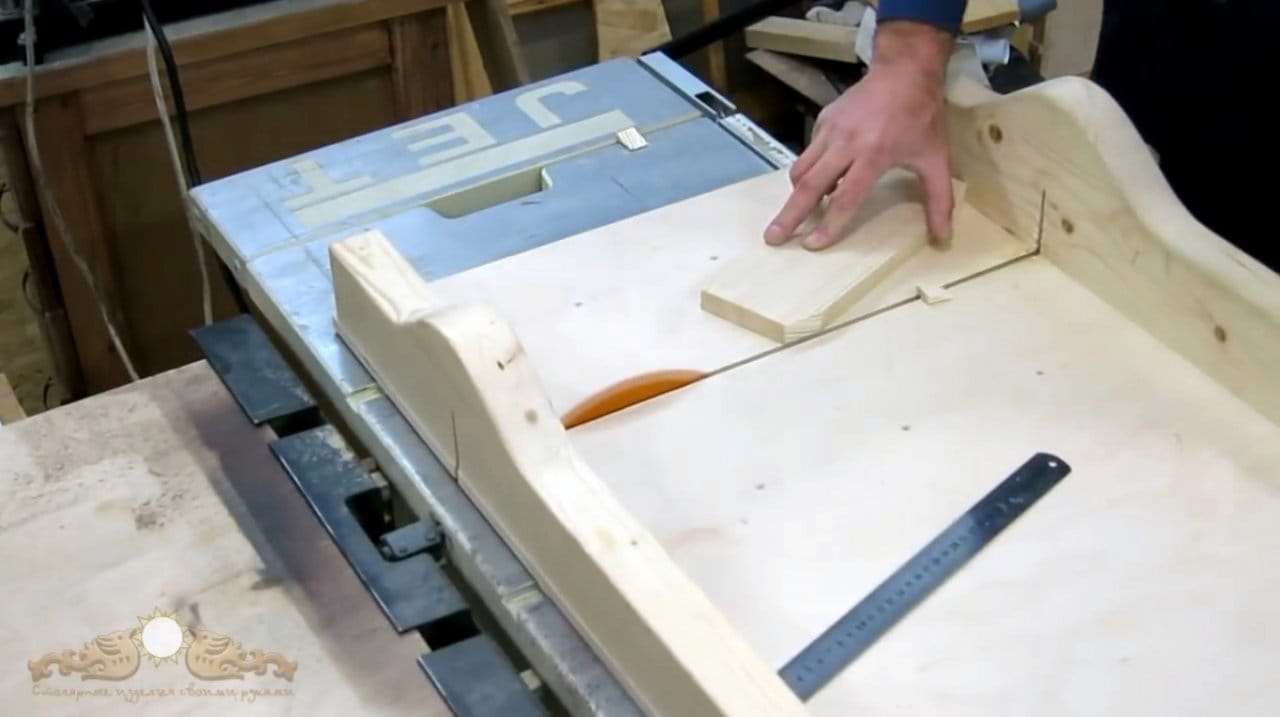 Now the plate you want to pin to cut corners in the following way.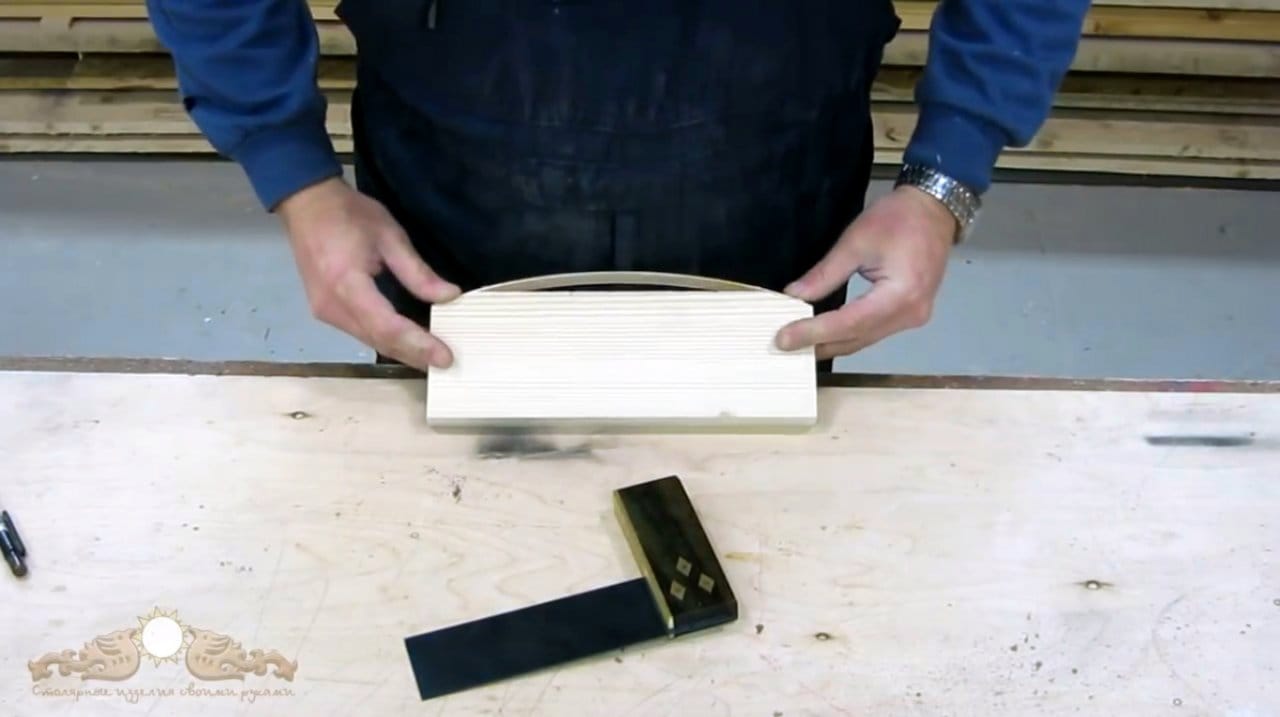 For this master drills out a couple of pilot holes on the edges of the plate.

Brushing glue the joint, the edge of the plate is screwed to the housing with screws.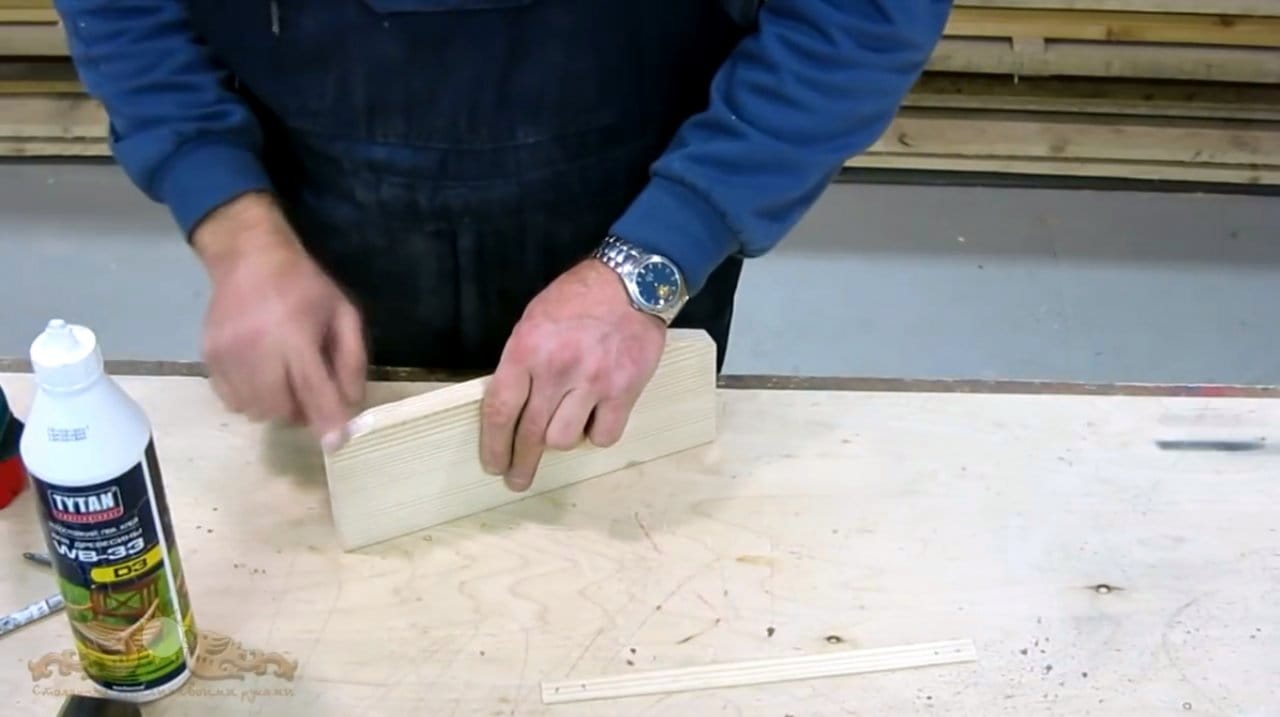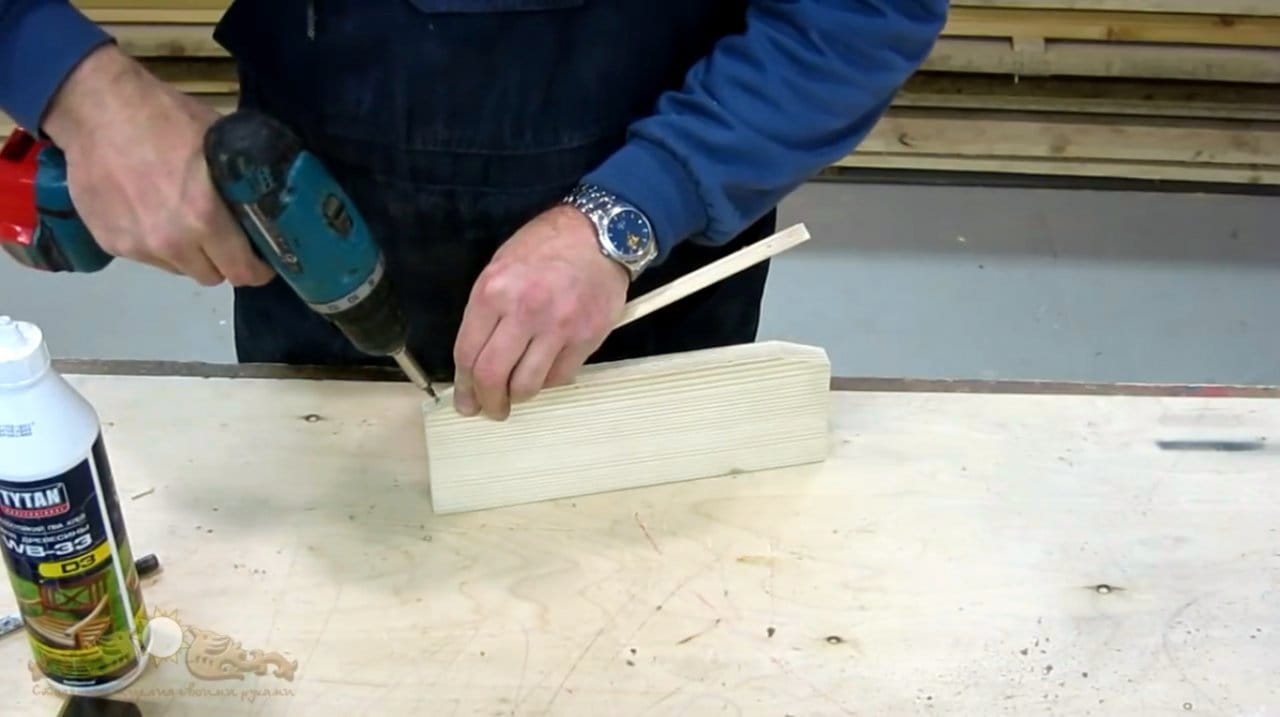 The same steps are performed and on the second side.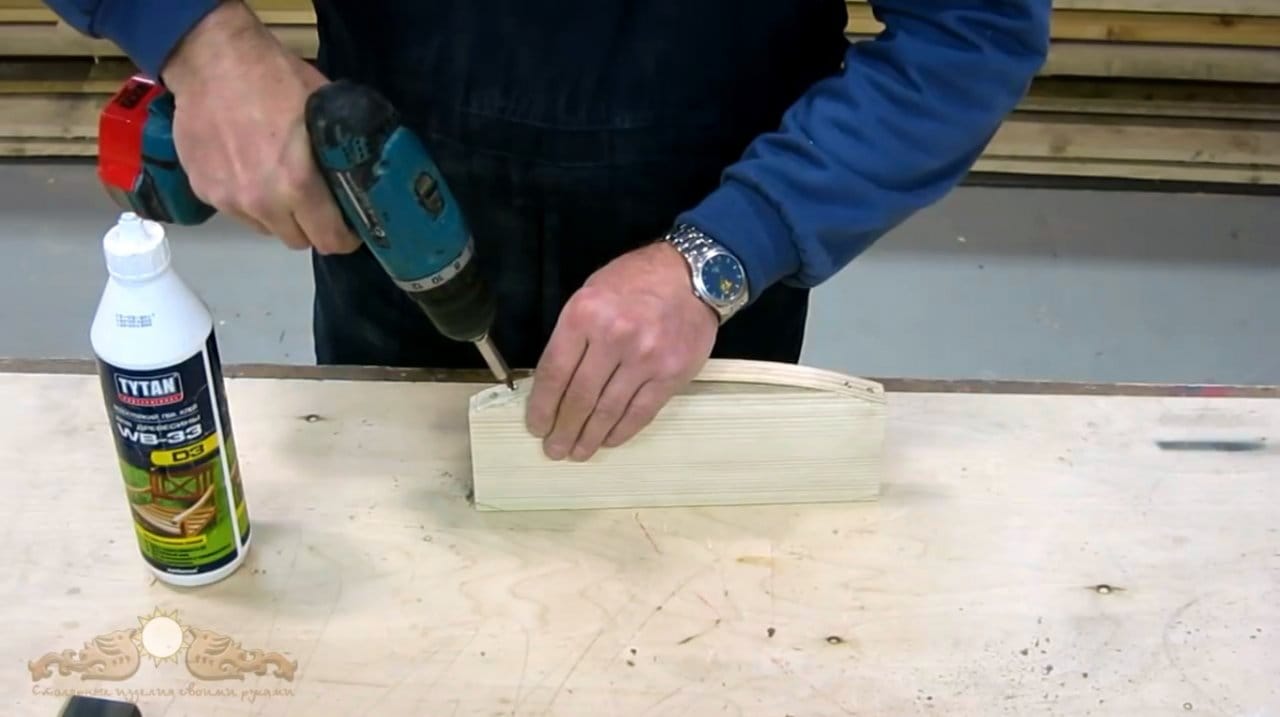 For better bonding, for splices cut the triangles overlap, and are fastened by clamps.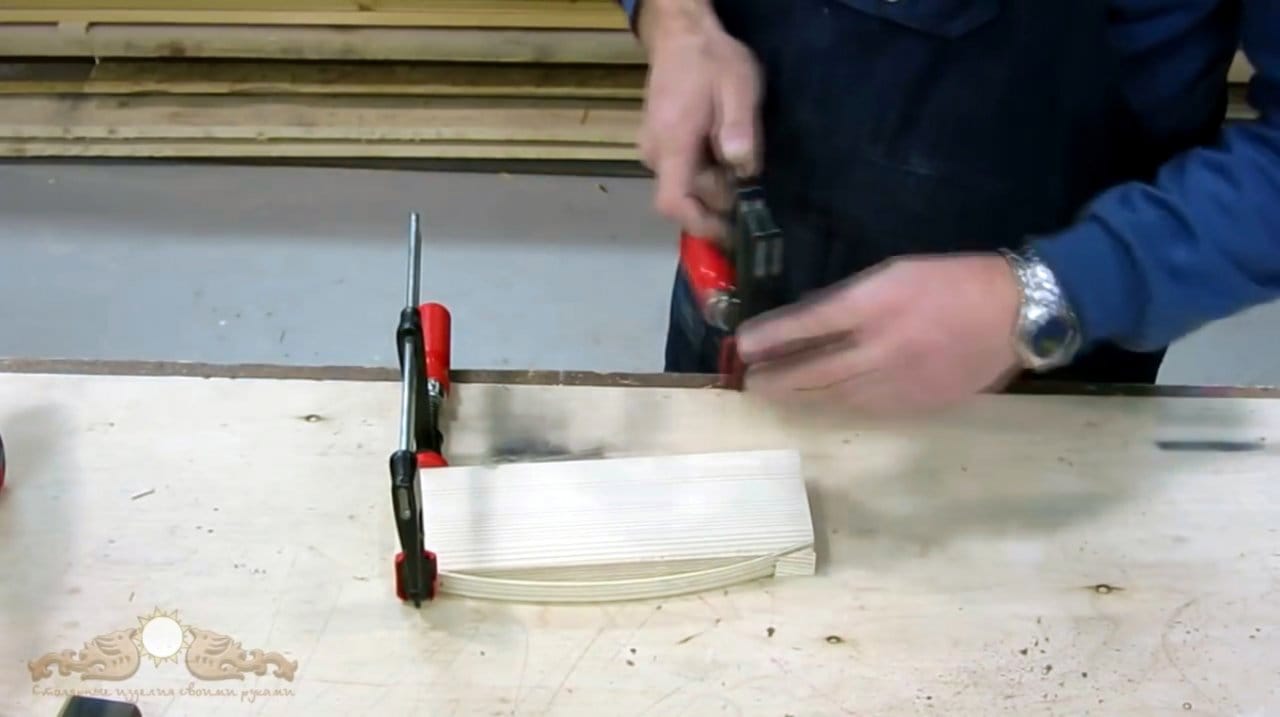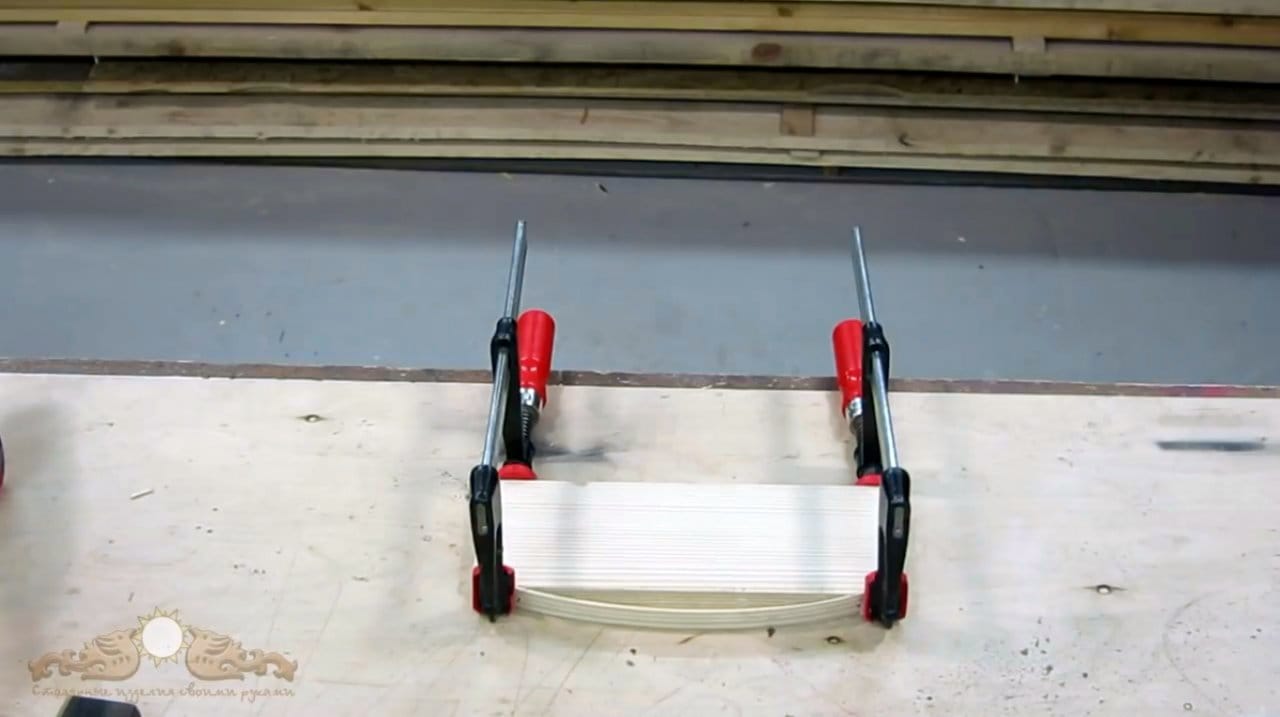 After the glue has dried the clamp is polished to fine sandpaper. It is also possible to impregnate with linseed oil for protection from moisture. The surface of the spring clamp should be treated with paraffin wax, and warm it with a Hairdryer. This will reduce friction on the workpiece.
It remains to fix the clamp at the desired height parallel to the abutment by a pair of clamps.
For convenience, height-adjustable, can be cut in the hull a couple of notches for the adjusting screws which will fix it on the parallel stop.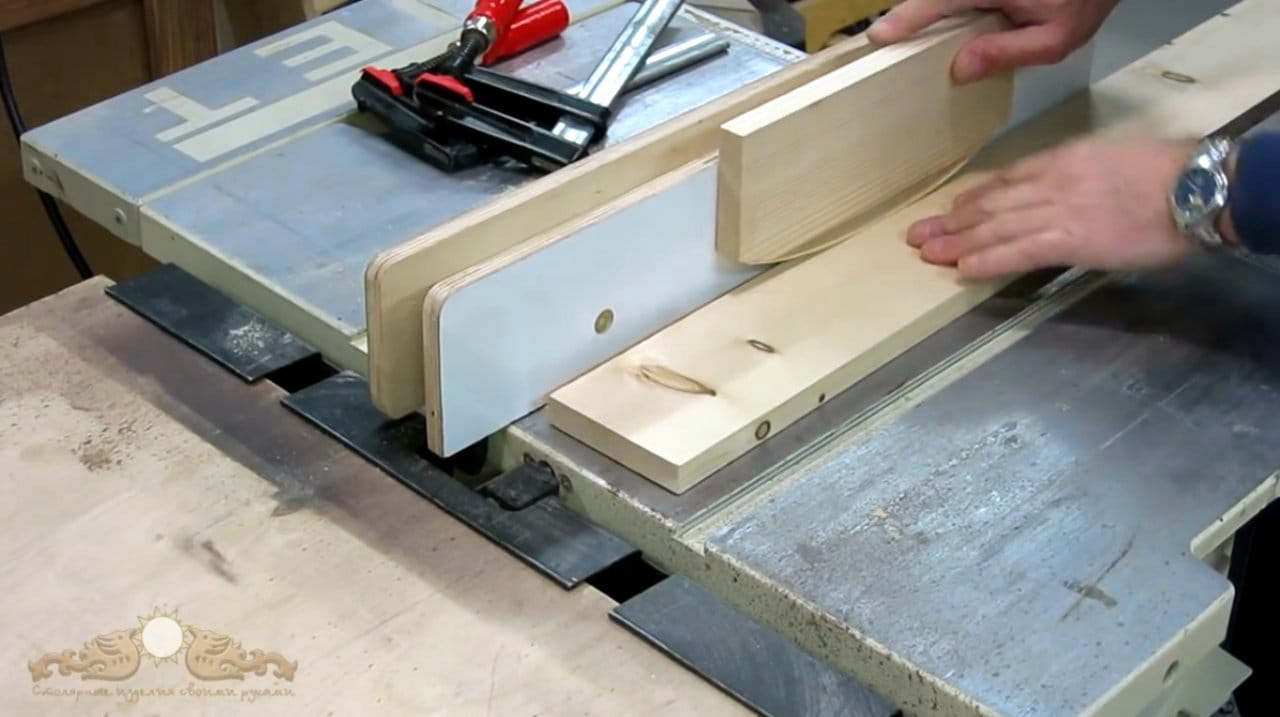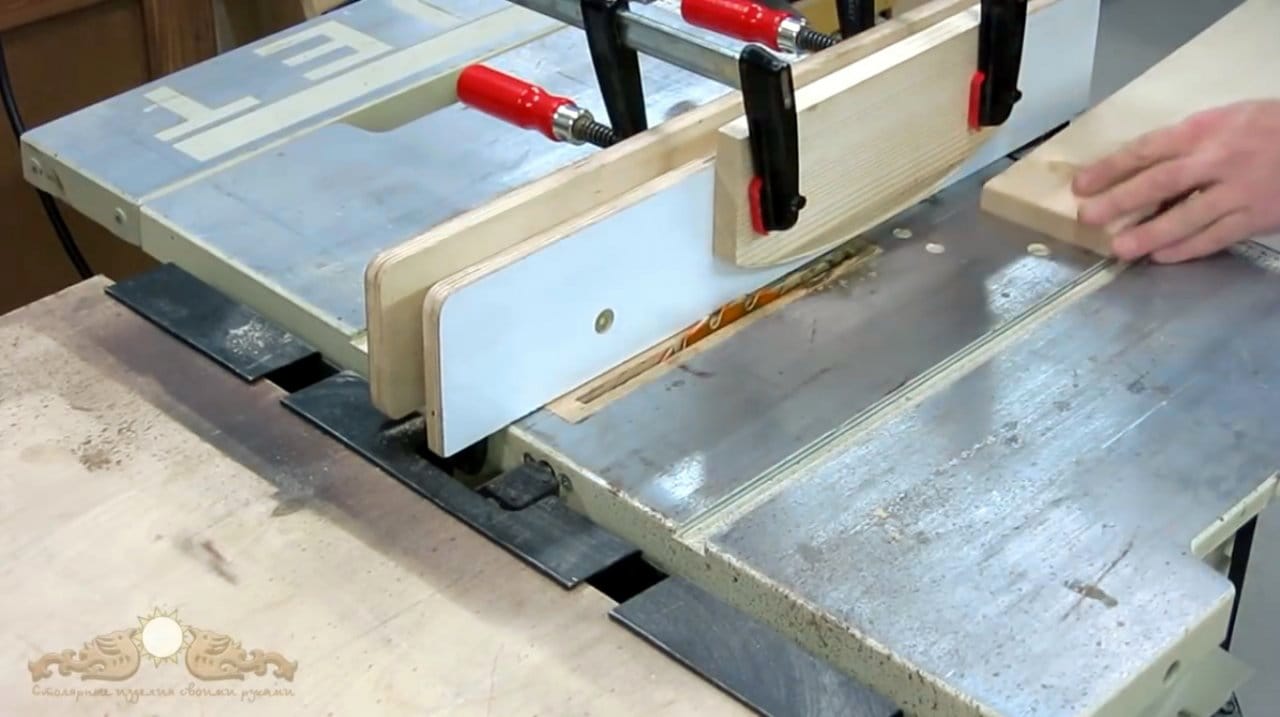 Now, the processing details, it is enough to press only in the horizontal plane, parallel to the abutment.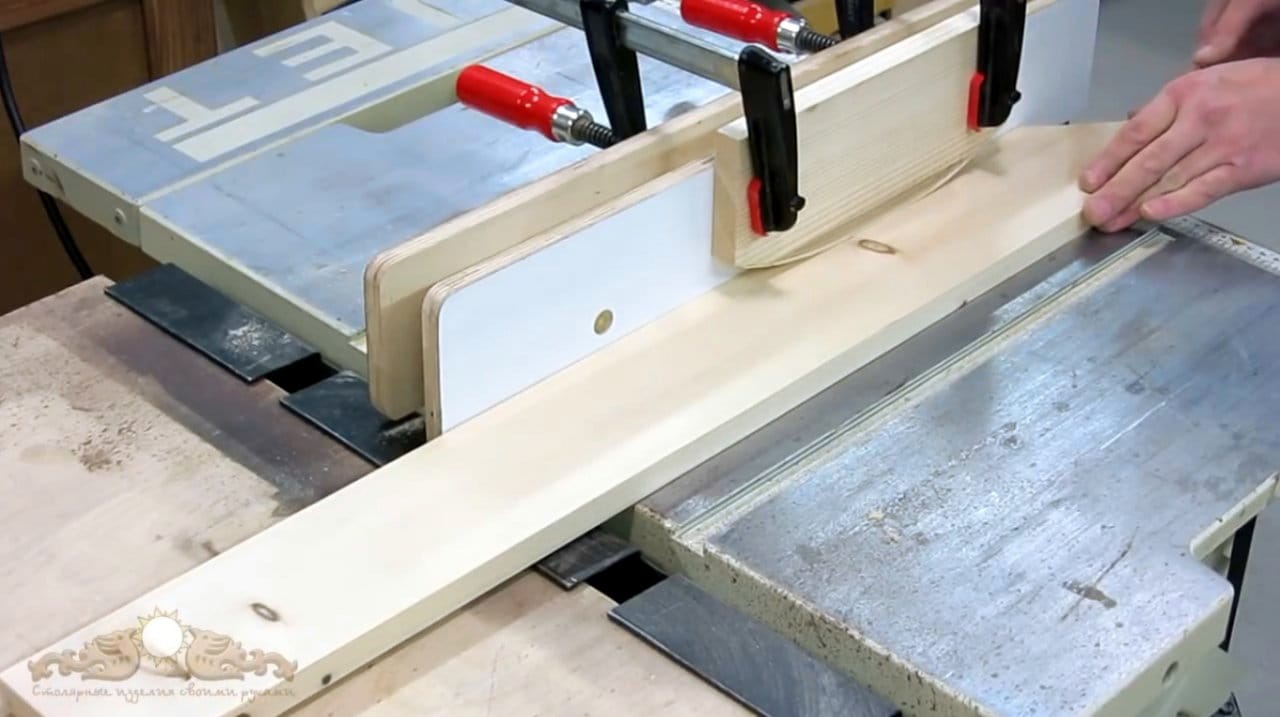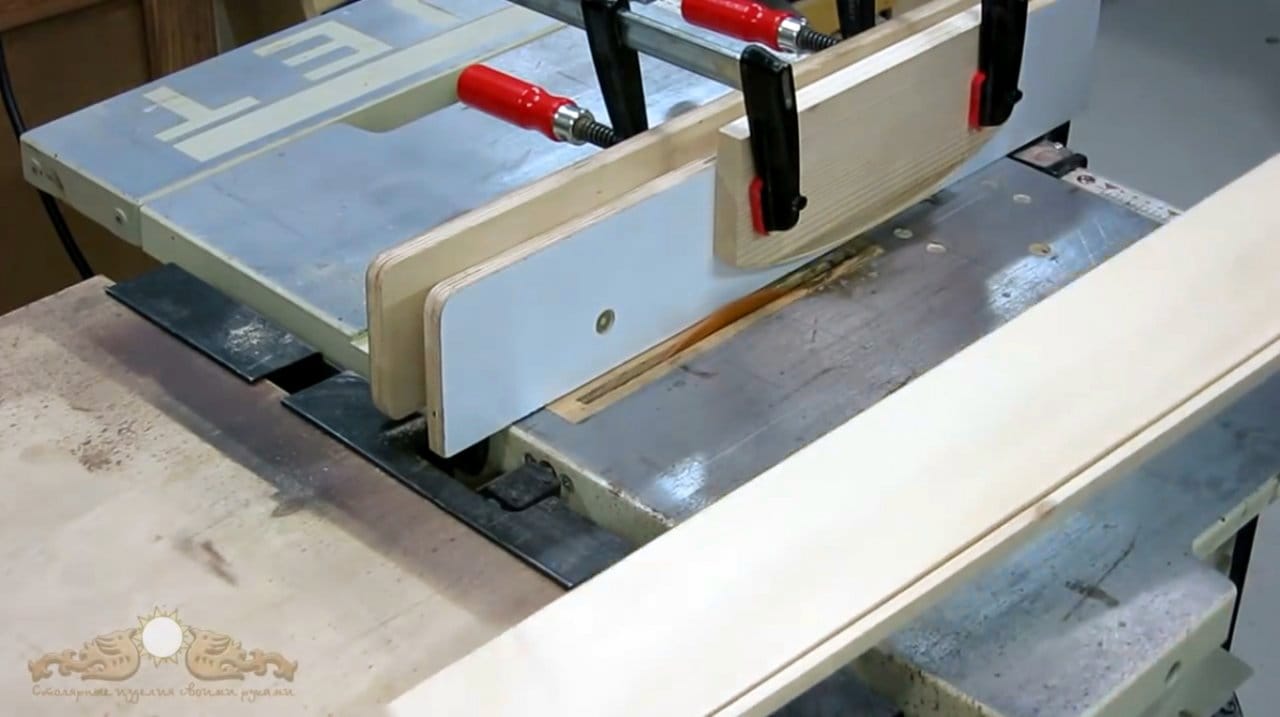 This clamp is very practical when sampling quarters, or pile.
I thank the author for a simple but useful device for a circular saw!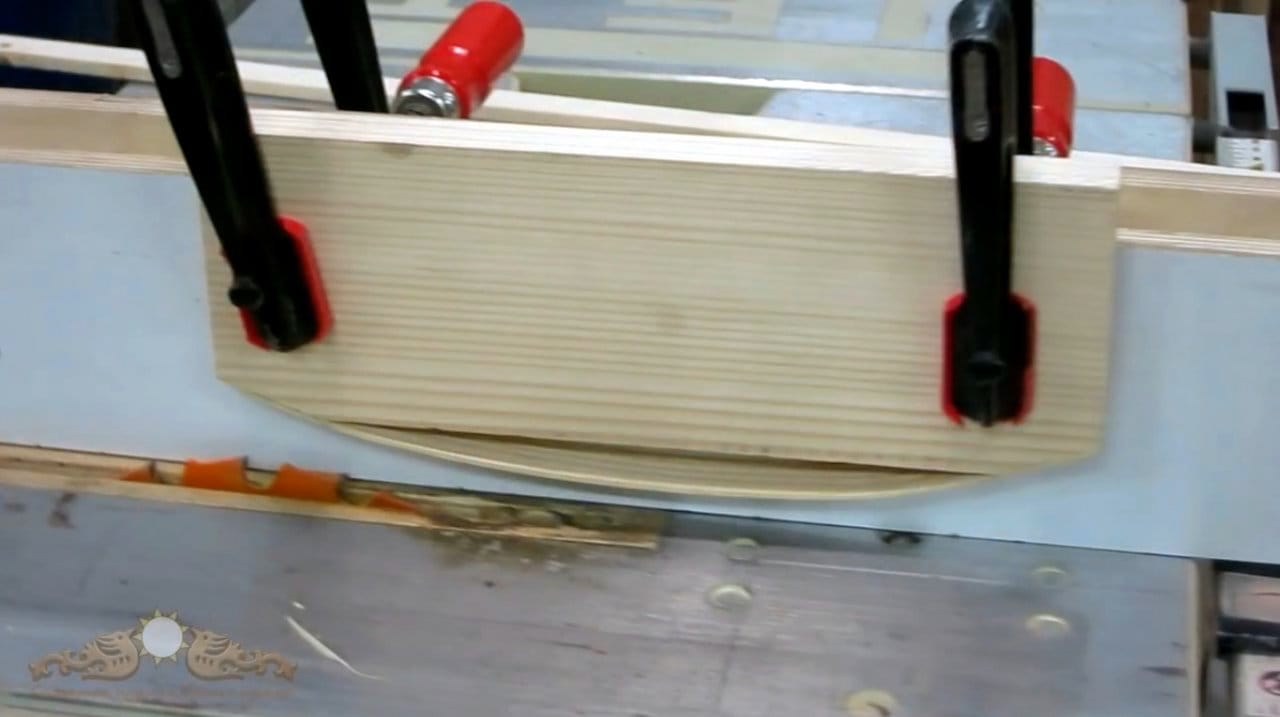 Observe safety precautions when working with machines, and use PPE!
All good mood, sound health, and interesting ideas!
The author's video can be found here.