Fashion
As usual London fruit vendor became a style icon
In London hundreds, if not thousands of outlets, this does not surprise anyone. But only about one fruit seller written fashion publications, on his instagram signed more than 30 thousand people, and his wardrobe can be the envy of fashionistas.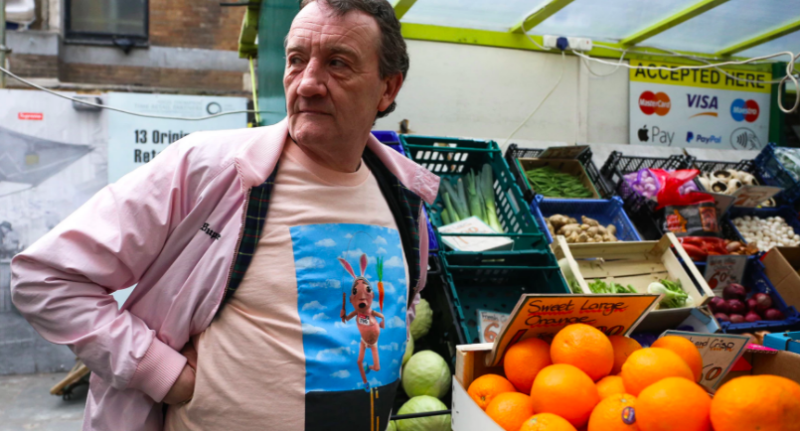 56-year-old father of three lance Walsh works as a fruit seller. But he wasn't a salesman, what we used to see in the street and a true icon of style. In his collection of more than 50 limited-edition things of the brand Supreme. Lance admits that never thought I would become a style icon, but with a childhood interest in fashion.
"My mother worked as a cleaner in a clothing store cashmere on bond street, so my wardrobe has always been cashmere socks and sweaters. When you are a child appears taste in clothes, you don't want then to wear Marks & Spencer. So it all started".

"I wore jeans Ferrucci and mink coat with silk lining, I've had several leather motorcycle jackets Belstaff. I once bought boots. But really I don't pay much attention to changes in fashion. If I like something — I buy it," says lance.

The main question is why from the variety of high-quality and expensive brands lance eagerly buying the things Supreme. The obsession with the brand started from lance from one incident about four years ago. He went from sweetheart, leaving her all his warm clothes. Once he stood at their trading point and froze. He noticed the Manager of the London store, Supreme Dan Jagger and gave him the hat from the store. Since then lance and buying the clothes of this brand, its collection has grown to fifty things.
"I have other things, but they are in boxes, and I almost never wear. Supreme — the clothes I feel comfortable in. I can wear it every day, it is durable, waterproof and well washed. And I have to wash often, but the material does not wear out".

One day the man noticed the London photographer Ben Evin, which often relieves the stylishly dressed youth, and began to photograph lover's Supreme weekly. Lance's pictures scattered across the network, it began to write fashion publications.
"Actually, I was taking pictures even before Ben. I am often approached by parents with children, noticing that I was wearing a Supreme".

Lance's popularity soared. Now for him to London, attracts numerous fans from all over the world just to take a picture of a man in the workplace.
"Actually, at first I didn't even notice any attention, and then my kids showed pictures of me on the Internet. I was very surprised. I don't mind photos because I'm still standing behind the counter, but the pub somewhere else to photograph — this is too much".

Lance admits that this reputation may even have benefited his business. Fans come to his shop, first buy something and then photographed. Lance even started his own instagram account, where more than 35 thousand followers — even more than the photographer Evina.
Like it? Want to be aware of updates? Subscribe to our page in Facebook and a channel in the Telegram.