DIY
Check Drona 2020 how much? From check-in to the first flight.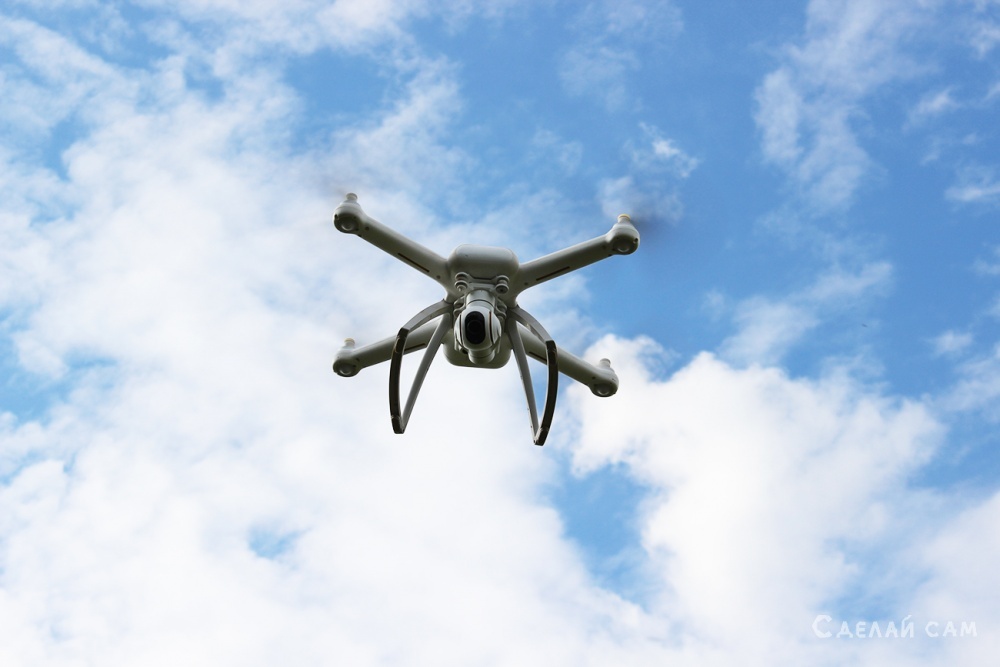 Today our article is on the topical theme of the last and beginning of this of 2020-register drone. A lot of walking and walks on the subject babaek, tales , fairy tales and other accurate information.
Today the friends try to understand.
HOW MUCH IS THE REGISTRATION DRONE ?
HOW HARD CAN IT BE ?
WHY IS IT NECESSARY?
Let's see what in this thread has worked and what else can you pull ?
So good day uvazhaemye readers and perhaps go straight to the point.
Show and tell will be on your registration example Mi Dron drone 4k from the company SAWMI.
Complex there is nothing-even I'm a farmer from the provinces could understand)).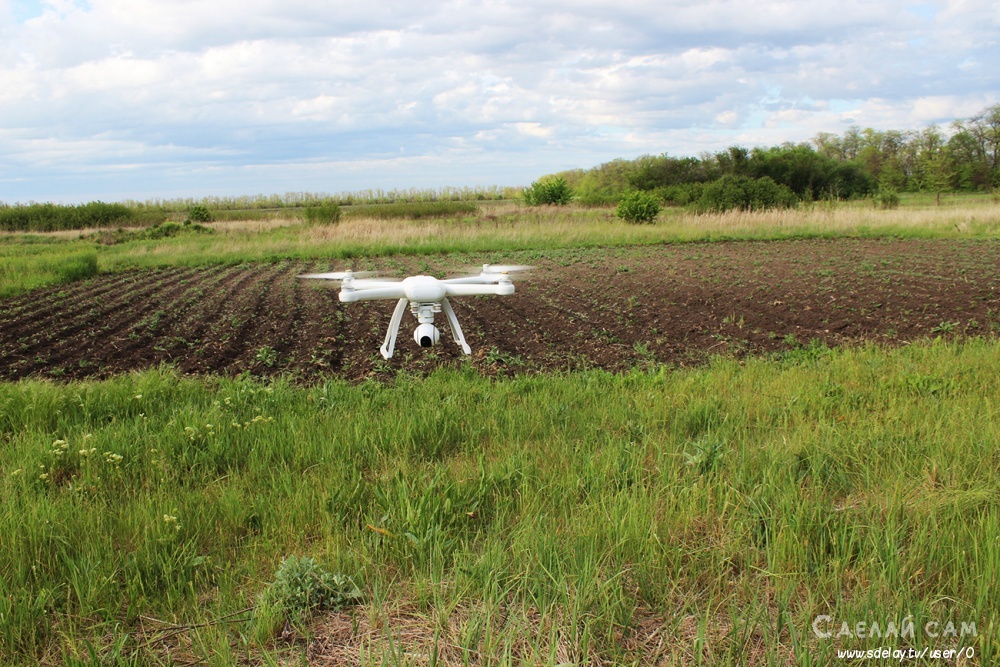 Flew and fell it is a miracle on my head at the end of last year(I mean bought on the cheap). By the way were interested in this subject for a long time-wanted something to buy for beautiful shots on your channel and so to drive the modeling are addicted to not the first year.
The drone was purchased without the camera-for this registration was postponed until the time of his complete set, because you need photos of the drone in full working Assembly.
Then I began to study the laws and as as they say a little came from)), but simply from the fact that was not in the subject. Well, now guys let's try to break it down , throws all the fears in the way for a beautiful picture from the sky , especially in February, Beale amendments to the law on the subject, and kondikov a little straightened wings.
So the drone is a fully equipped speed.
Go to the website of the FEDERAL air transport Agency favt.ru -ACCOUNTING section of BVS.
Look what we need-if something is not clear, there is a hotline-it works round the clock. Guys really phoned at 8 a.m. and 2 a.m.-no problem. The operators will advise you on any issue-that's nice.
Downloadable registration statement drone.
That's the way it looks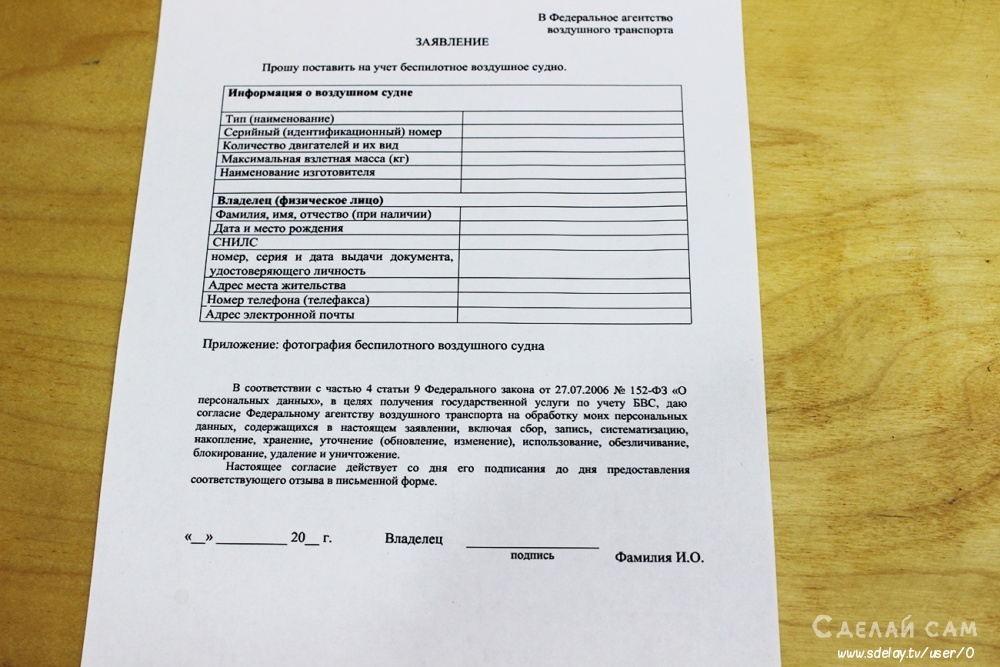 Fill it-can be by hand , or printed.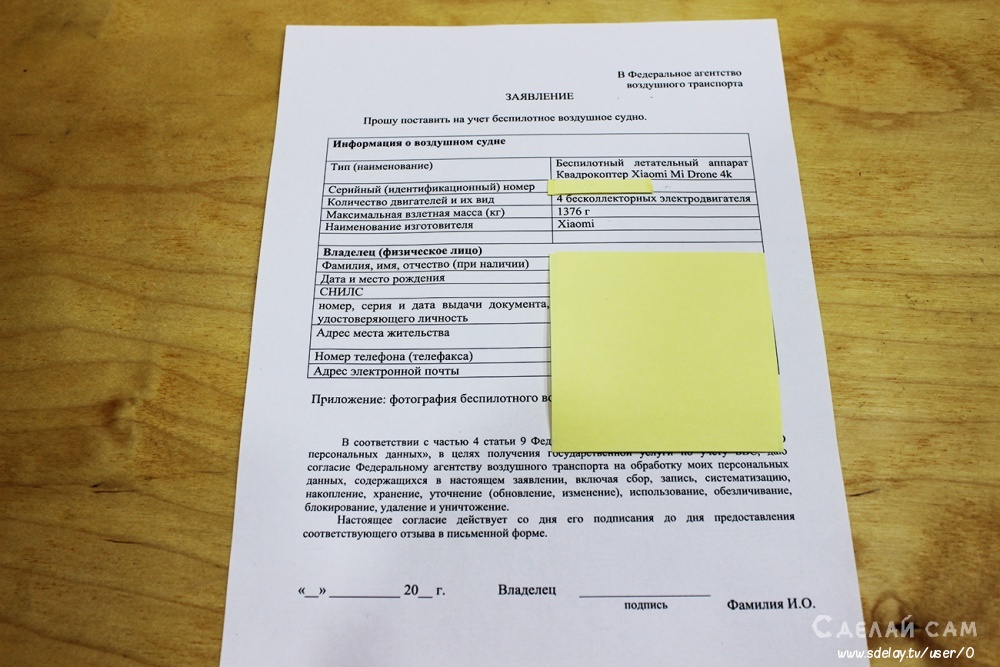 Yes friends-before I forget. According to the law registration is required for all flying devices from 250 grams and above.
As such, the penalty for NOT registered the drone yet. Ie you bought the drone, he was lying at home, in the car , in the country-put him back. If you start to use it -you need to register or fly you shtrafik.
Penalty for late registration yet either. I bought it from Craigslist, of course without papers. It was in November of 19 years and registered only in March of the year 2020 and without problems. But here is the moment if bought with it or a new one, it is better to clarify the FEDERAL air transport Agency.
For the same weight categories are subject to registration and self-made drones.
Back to filling out the application.All information entered is exactly as in the specifications
The SERIAL NUMBER is usually under the battery or in the passport.
TYPES of MOTORS also referred to as is in the passport.
The MAXIMUM WEIGHT a drone fully loaded with battery.
Well, after your personal data.
Overeem while the statement aside.
Read the requirements for a photo of the drone(also have the docks on the website). Here of course this time I will be getting a rework in the sense that one could immediately add other camera that could possibly stand on it drones.For example-broke my regular camera, I was wearing a a suitable and drove to work or changed the legs of the copter or hung ears signal amplifier-now alas all design changes for otdelnom the statement with a photo and letter.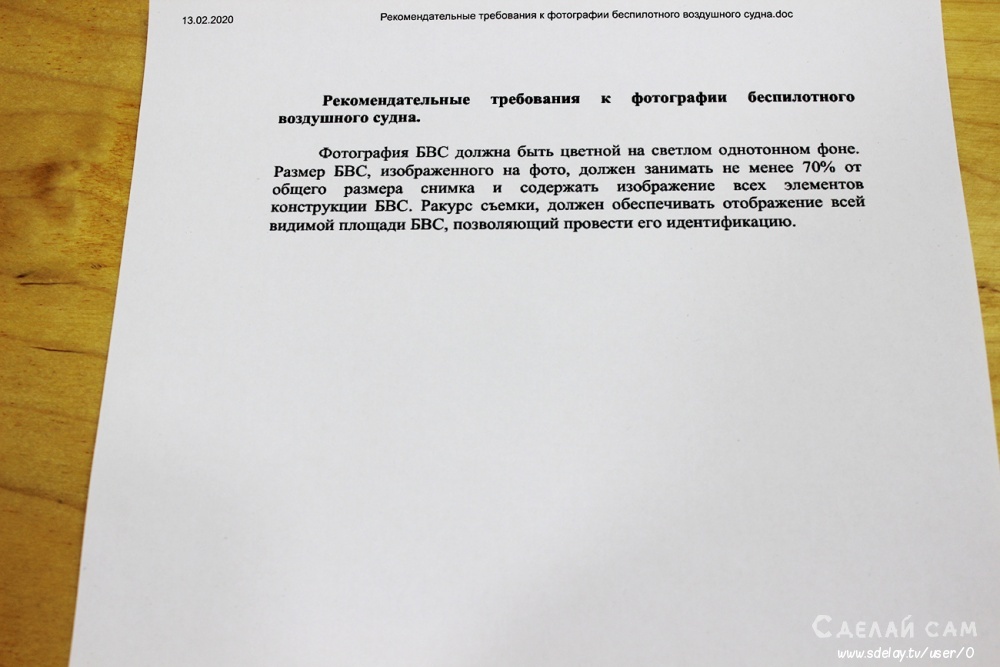 I did with the stock 4 pieces from different angles on a sheet of A4 -and you photo 10*15 at least.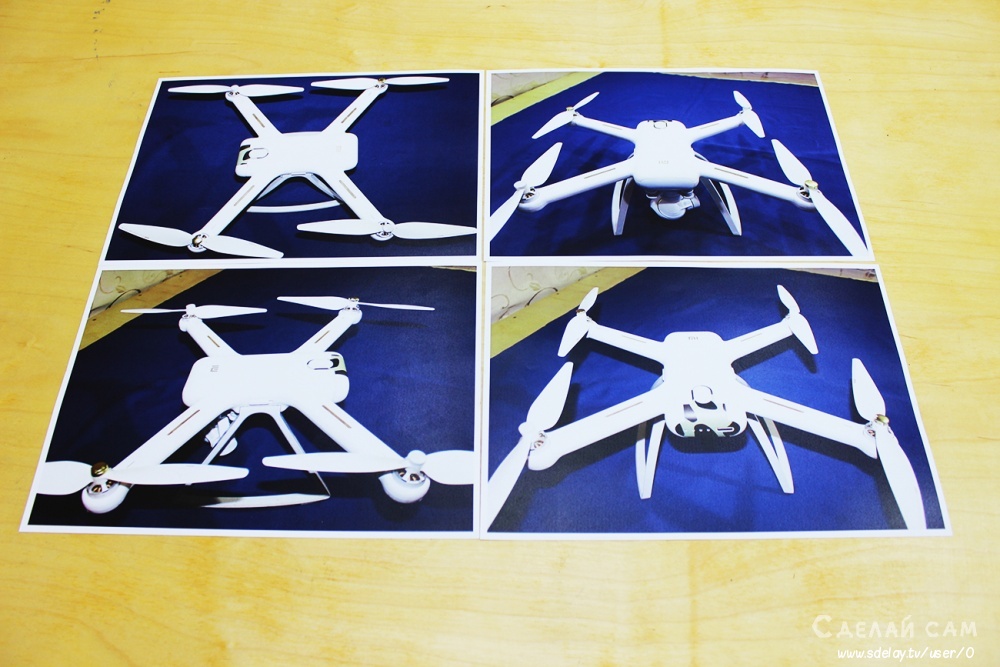 Putting everything in the envelope.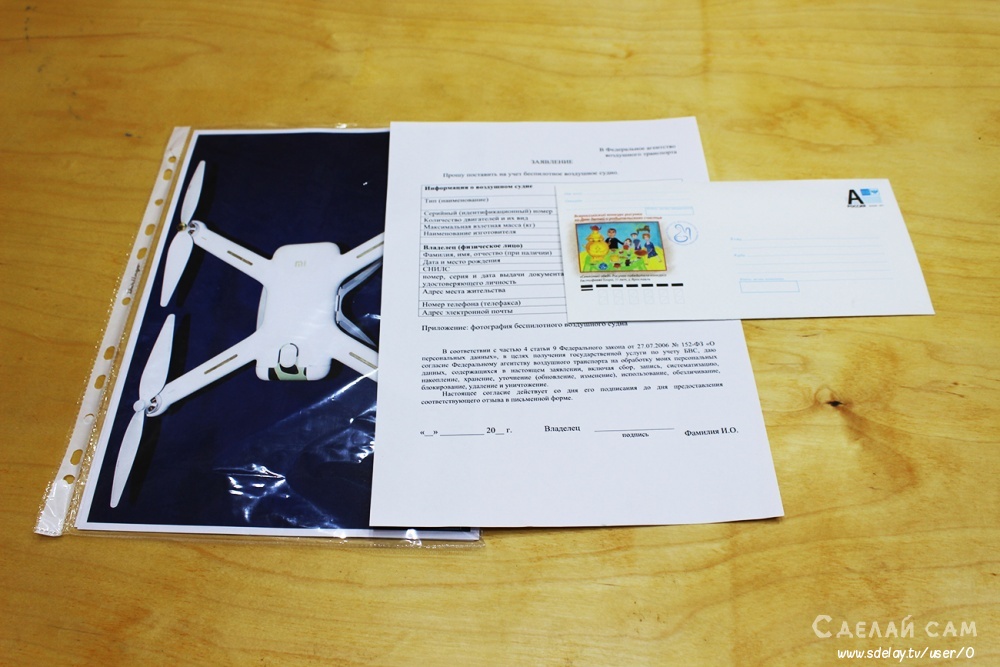 The address where to send-there is also on the website. On the envelope put a note accounting for the BVS.
Since its weight may exceed a certain weight-it is better to send a registered , otherwise it may lie in the mail and get back to you.
While registration is possible only by the letter but promised to do it through the website of State.Services.
That's all for now-waiting for response to email.mail this within 10 working days , in my case the answer came after 4 days.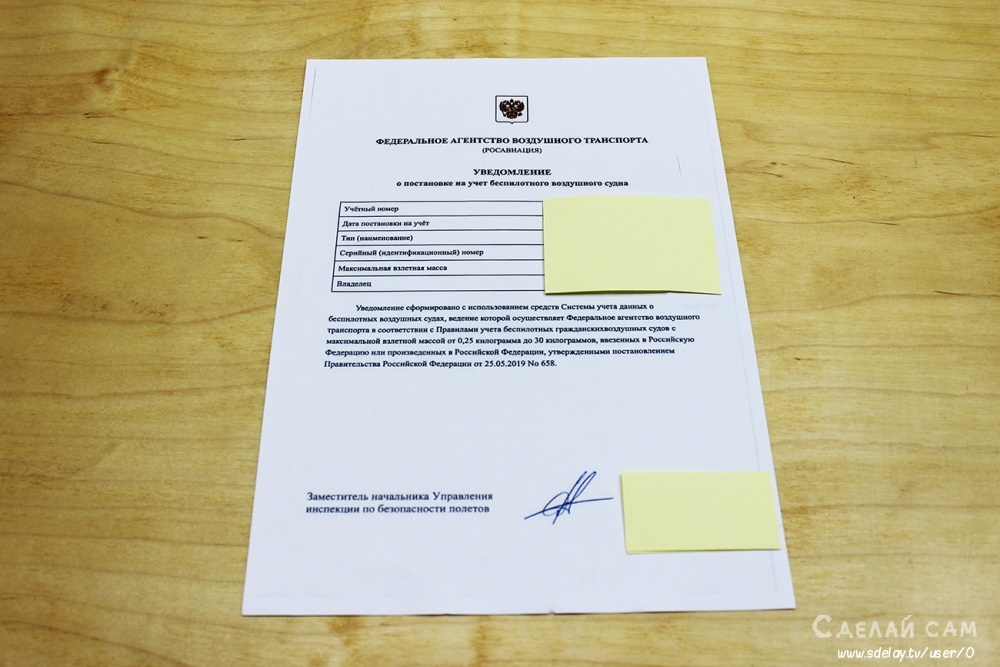 But the guys and the coveted letter of all, my Falcon has the of.status. Original stored at home-take a copy with you just in case)).
I was like that for the outskirts of a village, as it had tried to fly and set up the drone met old ladies who were tending goats, wondering what chtuka how much it costs, but when one of them asked-AND IT REGISTERED,I bit the remote down, not dropped. One of them asked me to shoot her as she's tending the goats, milking cows on the field and just shoot as they are with friends walking along the river-you should have seen my face guys. When asked why? She said a friend abroad sent-even envious….well, well, that is still the grannies are in Russian villages. Promised her that as well will grow accustomed to manage this Shaitan-car-must come, let the friend jealous)).
Taks-okay-back to our drones. In the letter there is a number which is applied to the Board , the standards for different weight classes-also on the site.
Applying the number on the drone while RECOMMENDATION -no obyazalovka. This is best to have a hand-check on the paper. A week or two-after all,received a call from the FEDERAL air transport Agency asked how it went, whether all clear whether questions and comments-honestly guys say unexpected but nice, you can see that the guys are trying. I poblagodaril them for rubrato and help, and said their wishes and where you would like to improve-they have no problems all listened. Yes , friends do not limit you to be afraid and ashamed of this-there are working people , tell them thank you and their wishes , you are difficult to them is also nice).
Registration was successful and it cost me an ENVELOPE AND 4 PHOTOS= $ 120.
Now regarding where you can and cannot fly? That can be removed and spread in the network, and what not….friends this is a separate big topic and the article.
If very briefly.Quietly and without a permit to fly in the following places and events.
In the daytime, in the line of sight of the drone, without special devices. Ie you see it and can manage without glasses, and screens-specific distances is not here, but at an altitude of 150 metres from sea level .
To fly to 5 or more km from the forbidden zones and airports-these points can be viewed on the website, I use www.fpln.ru but the most accurate information on them can be found in the FEDERAL air transport Agency. They will give you the number of your LOCAL regional CENTRE where you learn exactly the restricted area on the day of your flight.
To fly far from the places of mass sport events and a lot of other nuances-that I do not want it to start. Accurate information at the time of registration can look on the website of the FEDERAL air transport Agency, in General, can read-in the end there will be a link to the video.
What I want to say on this subject at the end of the article….
Guys-this is a new, complex ,little-known but interesting topic for our country. Something already done in this direction, something else certainly would tighten up, no need to hurry to perceive all in bayonets. After all, drones are not only beautiful images and videos.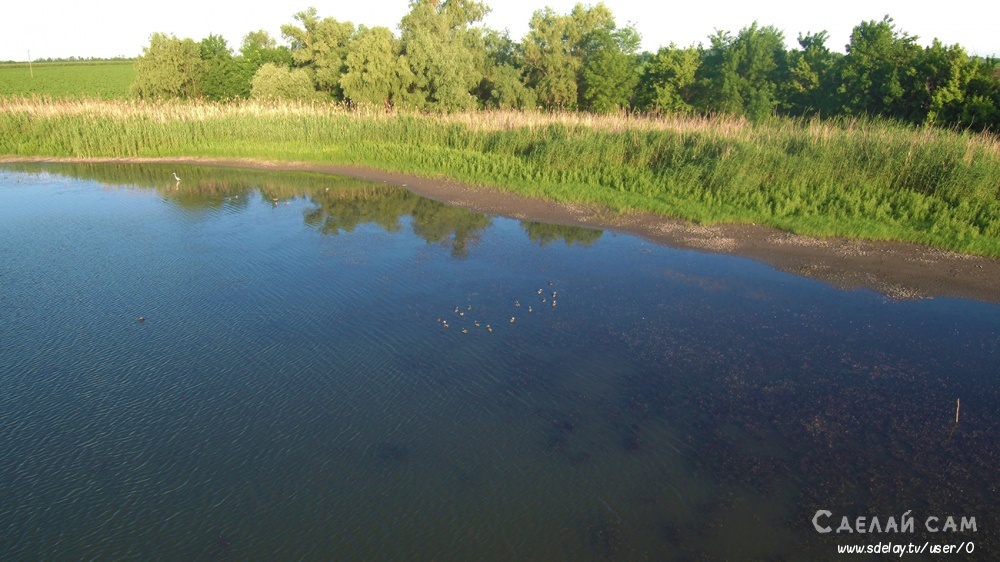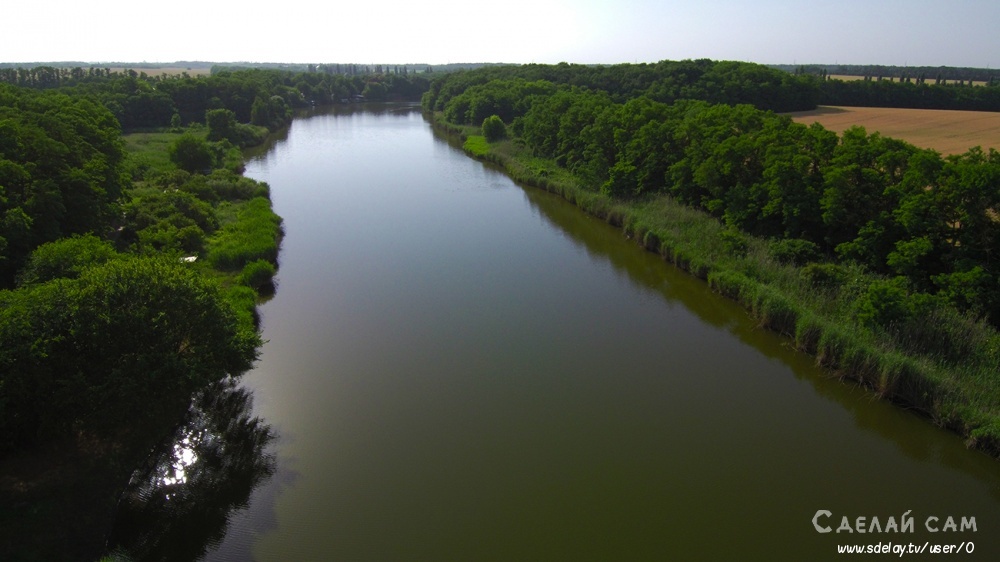 How would we admired without them?)).
There are also drones, search and rescue, workers , who benefit immensely dangerous objects and help save people. For example-this segment of the river in the photo and a small pileski next you go through these, let's say at least an hour or two and man, you need at least 20-30. Drone with thermal imager and the camera of the night view . do it for 20 minutes and will require 1-2 people and the examples could go on and on.
I would like to appeal to droxicam guys don't fly where prohibited, red, and offline zone why you rushing in there and then chew snot on YouTube-my drone shot down my drone flew away and never came back-my friend you came to zapretku-keep otvetochku you wanted what would you were greeted with bread and salt?) No need to fly where you can't fly, people do not get angry and do not pull the negative to this whole topic, that little place ?
Also wanted to ask the fans to ban everything from microwaves to cell phones – guys, do not hurry to run to sepereate. Can it happen that tomorrow something will happen and you will run to a familiar dronike to help you find the kitten, Kutenkov or child? My Falcon is in sarazena condition and ready to fly and I think many people and we don't mind helping-but will we be able to take off and fly and then the question…. Because to control this bird not easy, you need a RAID-you need experience-and how and where to take it if there is a bunch of restrictions?. Let's help to develop this area-that would have been all well and happy.
Today my friends are all-bye and see you in the next article.