World
The President of the United States allowed the arrest and jailing for 10 years of the participants for the demolition of monuments
The White House Follow / flickr.com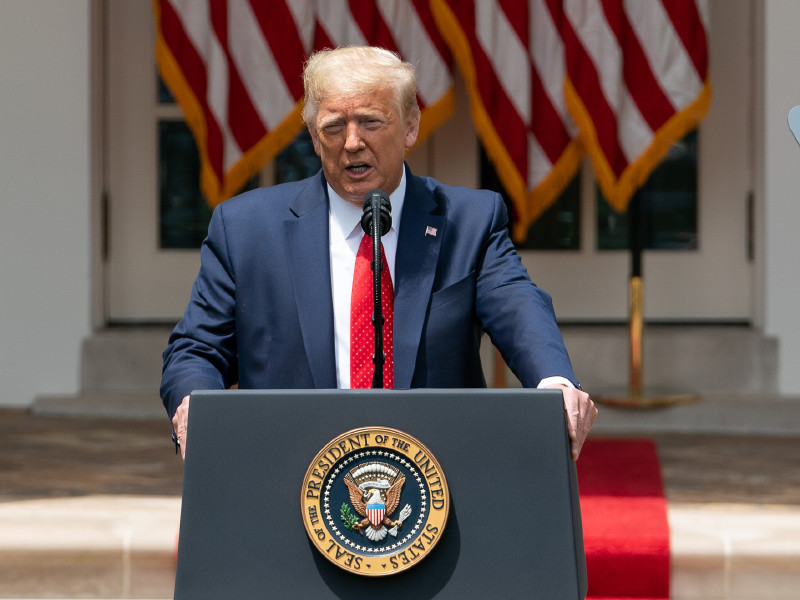 The President of the United States Donald trump ordered to arrest anyone who tries to destroy or commit acts of vandalism against monuments and statues throughout the country.
"I have authorized the Federal government to arrest anyone who commits acts of vandalism or destroys any monument, statue or other Federal property of this type in the United States and sentence them to imprisonment for up to ten years," wrote the American President on Twitter. He also noted that his order came into force "immediately" and it also can be used for the punishment of acts of vandalism or demolished monuments.
Amid protests, the reason for which was the death in Minneapolis of a black George Floyd, from other States began to receive information about the demolition and the dismantling of monuments to heroes of the Civil war, on the side of the slave South. In the past, the US has considered them brave and talented generals and simultaneously explain, often they were defending the wrong ideals, including slavery.
June 2 the government of Virginia decided to dismantle the monument to the commander of the army of Confederate General Robert E. Lee. June 10, protesters in Richmond (Virginia) brought down the monument to Christopher Columbus, accusing the pioneer in the genocide of the indigenous population of America. June 20, demonstrators tore down a statue of Confederate General albert Pike in Raleigh. On 14 June it was reported on the withdrawal of the protesters of the bust of the slave owner John McDonough in New Orleans, Louisiana.
Against this background, the speaker of the house of representatives, Nancy Pelosi ordered to remove from the Capitol the portraits of the previous speakers who have served in times of Confederation, and put to the vote the amendment providing for the renaming of U.S. military bases named after generals of the confederates. Pelosi also said that from the Capitol building it is necessary to remove the statues of leaders and soldiers of the Confederate States of America. In turn, the US President Donald trump said that's not even considering the possibility of renaming the important U.S. military bases such as Fort Bragg, Fort hood and Fort Benning.
Trump also spoke out against the dismantling of the monument President Theodore Roosevelt established at the entrance to the American Museum of natural history in new York. The mayor of new York bill de Blasio recalled that the equestrian statue of Roosevelt, on the sides where on earth are the figures of an Indian and African, long known as a symbol of racial discrimination because it "clearly represents blacks and native peoples as racially inferior and subordinate". The decision of the leadership of the Museum to dismantle the sculpture and move it to another location trump called ridiculous and urged not to touch the monument.