Technology
Urgant ridiculed Kokorin in the crocodile mask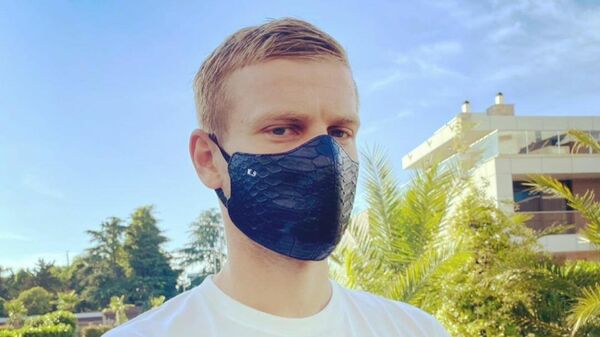 TV presenter Ivan Urgant on air of the program "Evening Urgant" commented on a photo of striker football club "Sochi" Alexander Kokorin who has purchased a face mask from crocodile skin cost about 30 thousand rubles.
"We conclude that the coronavirus is dangerous not only for humans but also for crocodiles," said the presenter, adding that the athlete could just attach straps to their moccasins.
Co-presenter Dmitry Khrustalev said he wants to protect the player.
"Later, I had to speak in defense of the Fiddler", — joked Urgant.
Khrustalev added that Kokorin is masked correctly and change them every two hours.
Presenters also discussed the news that the camera in Moscow began to recognize faces of people in masks.
"If you want to fight in a cafe, will not help even the mask of the crocodile," said Urgant.
The photo in crocodile mask Kokorin published in the beginning of the week. The product is made in a luxury Studio and costs about 30 thousand rubles.