World
From Germany to Russia set off a new shipment of nuclear waste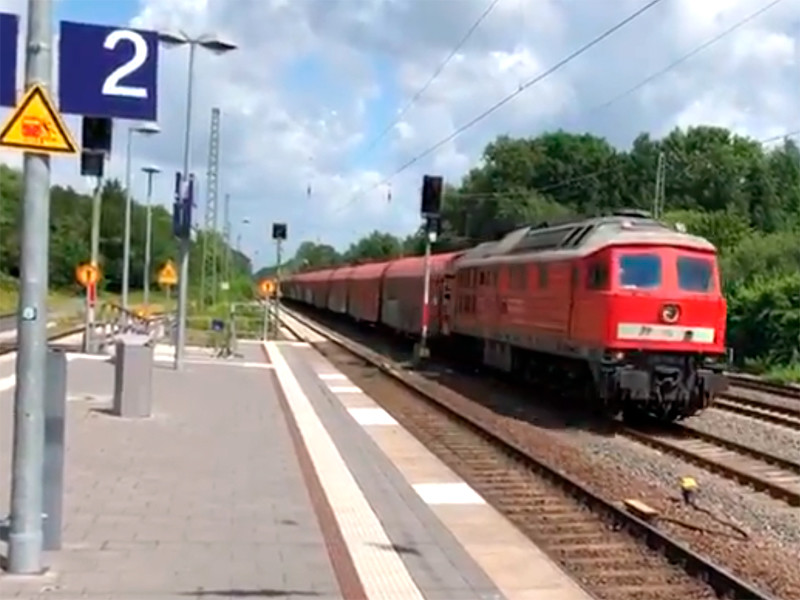 From Germany to Russia sent a new shipment of hundreds of tons of nuclear waste. According to the statement of environmental NGO Ecodefense, made on Tuesday, Russia sent the cargo of 600 tons of radioactive waste from the plant's uranium enrichment Urenco in the German town of Gronau.
12 cars with the waste produced during the enrichment of uranium during the production of fuel for nuclear power plants, sent by railway. Even a number of containers traveling by truck to Amsterdam, where they will be delivered by sea to the port of Ust-Luga near St. Petersburg.
In Russia, the waste must be delivered to the Ural electrochemical plant in Novouralsk Sverdlovsk region.
Russian legislation prohibits the import of nuclear waste from abroad for disposal, but allowed the import of nuclear materials for enrichment with subsequent return to the foreign supplier.
Greenpeace say that the secondary waste nevertheless remain in Russia.
Deliveries of uranium waste from Germany was resumed in 2019 after a decade. In addition, the permission to use ports in the Netherlands to deliver waste to Russia received French'orano.
From the beginning of 2020, according to such as, in Russia delivered more than three thousand tons of nuclear waste. The German company Urenco plans to increase supply volume to 12 million tons by 2022.
In Germany, Greenpeace protests against the export of waste. We collected 70 thousand signatures under the petition to ban the import into Russia of the by-products of uranium enrichment.
#Atomkraft? Nein! #Münster, 22.6.2020. Protestaktion gegen den Uranmülltransport von #Gronau nach Russland. #urantransporte #antiatom @SofA_MS pic.twitter.com/uLZ4iSR53J

— Dr. Bernd Drücke (@dr_druecke) June 22, 2020
Hier noch mal der Zug, 12:20 bei der Durchfahrt kurz vor Münster Hbf, Zentrum Nord,
auch hier einiges an Polizei dabei beim #urantransport
Hinweise, wo der Zug jetzt so ist, sind willkommen.
Danke an alle, die dabei waren! pic.twitter.com/2XMB3G8A64

— SofA Münster (@SofA_MS) June 22, 2020
Heute 10:50 haben 2 LKW beladen mit #urantransport Fässern die URENCO Anlage in Gronau verlassen. Ohne Warntafeln! Wir wissen nicht,ob sie leer sind.
Wir haben Anfrage bei der Polizei Borken gestellt.
Unseres Wissens strahlen leere Behälter stärker! pic.twitter.com/PaFmzOcnFT

— SofA Münster (@SofA_MS) June 22, 2020