World
Lukashenko accused of Muscovites in the growth of housing prices in Minsk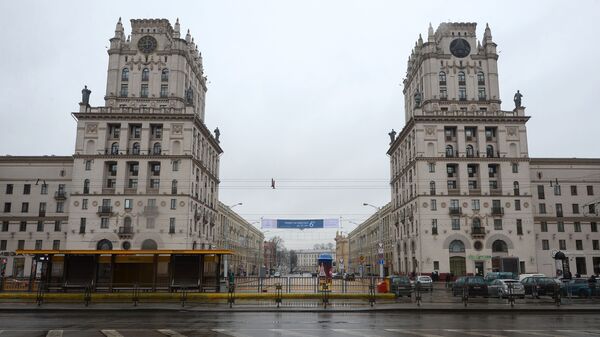 President of Belarus Alexander Lukashenko said that the Russians are actively buying residential real estate in the country, considering it a peaceful country where "you can live not only to them but to their children", so the prices on apartments in Minsk are growing.
According to the Agency Sputnik of Belarus, on Friday during a working trip to Soligorsk Lukashenko noted that "abroad, in particular the Russians have already realized that Belarus is a peaceful, quiet country where you can live not only them but also their children."
"Why do we have an expensive apartment in Minsk… Muscovites rushed just in Belarus. They do not consider the money when buying in Minsk and other cities of the apartment," – said the President.
He said that a lot of housing is being built for "waiting" – in need of better housing conditions. "The point is to give your apartments. And already everything else is luxury housing… Please let them come Muscovites," – said Lukashenko. The average cost per square meter in the secondary housing market in Minsk is about 1.4 thousand dollars in new buildings – about 1.3 thousand dollars.
However, the Belarusians, the head of state focuses on the acquisition and development of suburban areas. "I want every Belarusian was the piece of land," – said Lukashenko.
He urged that everyone took advantage of the slightest opportunity to purchase a plot of land, even if in this moment there are no funds to build a house there. The head of state assured that in the future it will be the right decision where to go with family and relax outside of the city.