Science
Scientists have proposed to have a foam hunt for space debris
To catch space debris network of… foam offering Russian employees. The essence of the invention is that the debris will stick to the not yet hardened foam and then with a partner to fall to the dense layers of the atmosphere there to burn.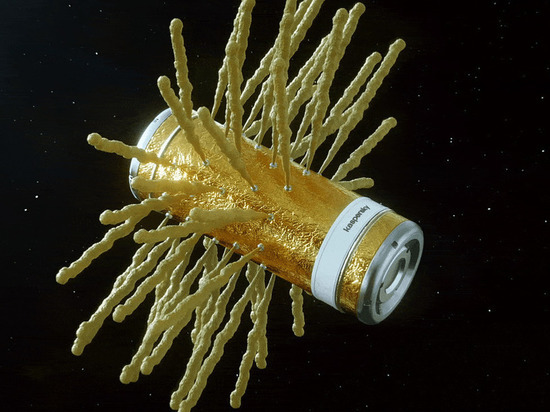 As reported "MK" the head of a startup of young scientists Vlad Sitnikov, the adhesive resin foam is barrel-shaped containers with a weight of just 50 kg. Approaching the pieces of debris, the satellite will squeeze the "network" of foam from which the fragments of former space vehicles or the vehicles caught. Entangled in its "threads", they, along with the satellite will subsequently be de-orbited and burn up in the dense layers of the atmosphere.
According to Sitnikova, the technology of harvesting debris in orbit more convenient and safer all previously proposed. The thing is that it does not provide for any even accidental collisions with debris (in contrast to, for example, from the harpoon or magnet), so cannot produce new fragments.
While the project created a new satellite-cleaner. The embodiment of the idea is planned to start in 2023.
In the future, when will begin the era of Mars exploration, the developers do not exclude the use of such foam for the construction of the first residential buildings on the red planet. However, for this you have to slightly change its composition.