Technology
Chinese companies interested in the robot Promobot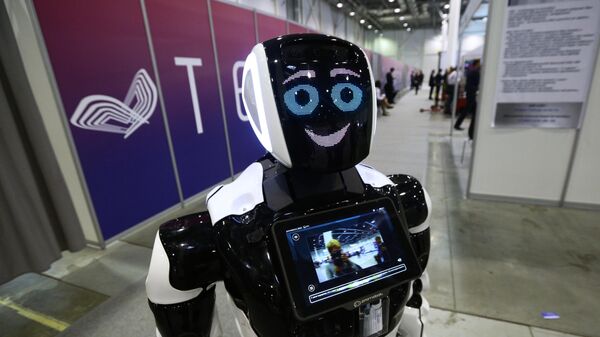 Four companies from China interested in "smart" robots of the Perm company "Promobot" (Promobot), told RIA Novosti development Director of the company Oleg Kawakura.
Multifunction terminal Promobot Control scans of a passport, issued passes and blocks access to visitors with a high temperature. It is based on the Autonomous terminal for the contactless measurement of temperature Promobot Termocontrol which the contactless sensor measures temperature in 5 seconds with an accuracy of 0.2 degree. The improved device is also equipped with passport scanner, receipt printer, dispenser for issuing access cards and RFID-reader terminal to pay for Bank cards and a dispenser with disinfectant.
According to Kilocurie, new development is already interested in large enterprises – partners of Promobot from China. "We have requests for this solution is from mainland China and Hong Kong. Among the companies that are interested in: Keysi Microeletronics, Hong Kong Science and Technological Park, and the Chinese holding company for the development of lithium-ion batteries Ubetter", – he said.
He noted that Chinese companies are considering the most advanced technological solutions to combat COVID-19 from around the world, and the station Promobot Control is such a solution.
"However, the key advantage is that the number of companies interested in station Promobot Control may serve postpandemic the world. It can integrate with any brand of access control system (control system and access control), video monitoring systems, administration and client accounting. This solution is ready and available for implementation today. The speed today is a major factor, even for China," – said Kawakura.