World
In Poland the dog for three days was guarded by the host, fell into the swamp
Pomorska Policja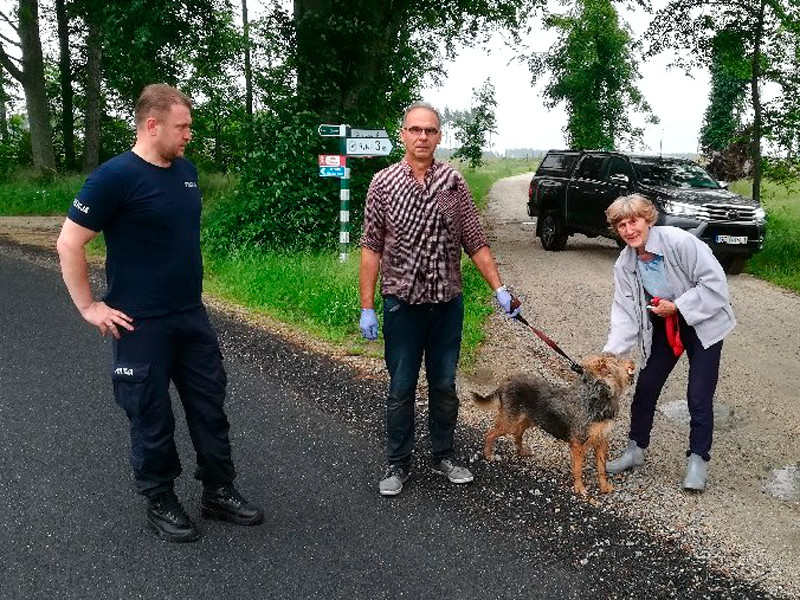 In Poland trapped in a swamp an old man out of trouble, rescued his dog, according to the Polish cultural center in Kaliningrad with reference to the newspaper Wiadomosci.
A lonely 83-year-old resident Rites warmińsko-Mazurskie Voivodeship went for a walk in the woods with his dog and fell into the swamp. To get out of the quagmire he couldn't, but within three days it was guarded by a dog named Philip, who, by his barking trying to attract people. Relatives who informed the police about the disappearance of the men, said he suffers from memory lapses and has heart disease.
The search operation began immediately and lasted for three days. Police and firefighters supported by volunteers, a special search team from Gdynia, the villagers and volunteers. The patrol helped the guides along with dogs and paraglider. In the search for the missing was used drones, as well as boats, with which police and firefighters were inspecting the banks of the canal and river pod Brdy.
In the end, local residents heard a dog barking and came out to the scene. To get to men even after its discovery was not easy. He was in the water 200 metres from shore. In addition, the owner was defended by a faithful dog, but he managed to calm down. After that, the victim rescued out of the swamp.