Science
Scientists have found a way to improve the drug of complications from COVID-19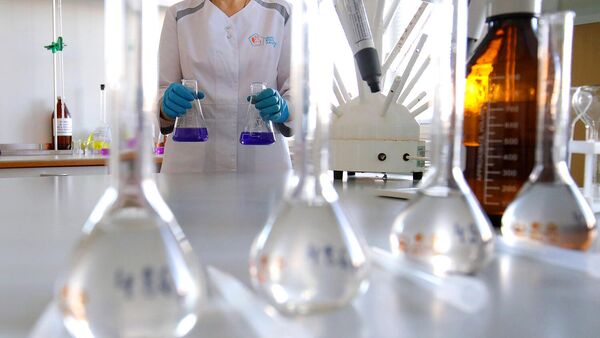 Employees of the Samara national research University named after Sergey Korolev found that the pulsed magnetic field increases the effect of a drug pentoxifylline, which a number of scholars regarded as medications to prevent dangerous complications coronavirus infection, reported the press service of the University.
One of the extremely dangerous complications coronavirus infection is thrombosis (blockage by blood clots) of pulmonary artery. Pentoxifylline reduces blood viscosity, prevent aggregation ("bonding") of blood cells – trombotsitov and blood clots and increases the concentration of oxygen in the tissues.
The authors of the study influenced the preparation pulse magnetic field the intensity of 1-3 Tesla (as in magnetic resonance imaging), and then studied antiaggregatory activity of pentoxifylline on blood taken from healthy donors.
It was found that pulsed magnetic field enhances antiaggregatory activity of pentoxifylline is almost two times, i.e. as many times reduces the viscosity of blood, which, in the opinion of the authors of the study, can significantly slow down the process of thrombosis.
Scientists have studied the duration of exposure of drugs. "We wondered how long lasts the effect of irradiation of drugs by a pulsed magnetic field, and we have conducted such studies. Effects of exposure from pulsed magnetic fields lasts from three hours to one day depending on the intensity of the radiation," explained associate Professor in the Department of biochemistry, biotechnology and bioengineering, Samara University, Tatiana Vasilieva.
In the future, the authors intend to continue their research in this direction.
Relevant data on the situation of COVID-19 in Russia and the world presented on the portal stopmanager.of the Russian Federation.