World
Trump called John Bolton a maniac bent on the desire to wage war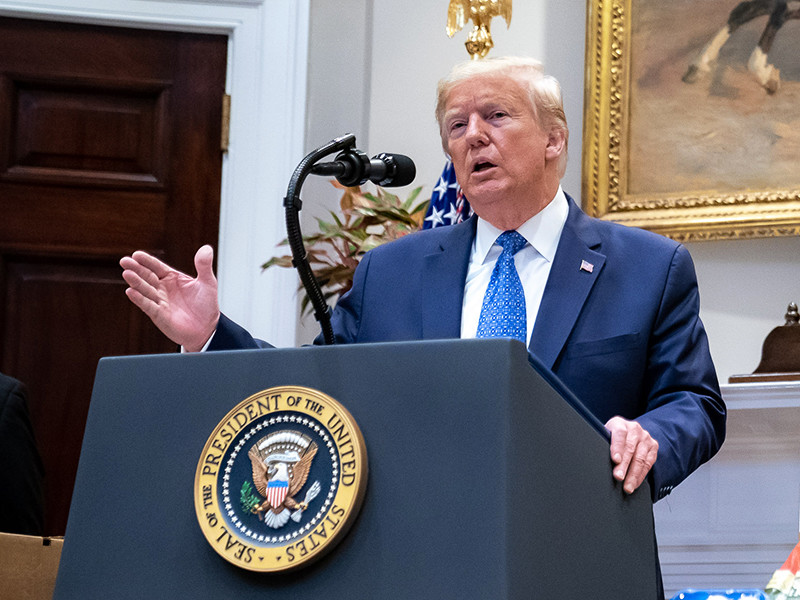 The President of the United States Donald trump criticized his former assistant for national security John Bolton, calling him a crazy maniac who always offered to "bomb people". About this trump said in an interview with Fox News, an excerpt of which was published on Thursday.
"Everyone thought he was crazy because he only wanted to bomb people and offered to fight with Russia or China," – said the head of state. According to him, it gave certain advantages . "At negotiations I have always been given what I wanted, because when they saw me next to this maniac Bolton, I thought that I was ready to apply the bombs," he added.
The White house also said that Bolton was a bad job, was not smart and was not resourceful. "I don't remember that he even smiled once. I even asked him once if he laughs at all. It says a lot about a person," said the US President.
He also again criticized the former spectrochrome Robert Muller, who has investigated alleged collusion between Republican trump and the authorities of the Russian Federation. "Now it turns out that Mueller was followed already in the first week of the investigation to announce that we're not done. They have in the first days there was evidence that the deal with Russia was not. It had no relation to Russia", – said the head of the White house.
Earlier Donald trump have repeatedly spoken out negatively to Bolton in connection with the publication of his memoirs. The President said that he is trying to settle scores for his dismissal from the post of assistant on national security in 2019. His book trump called "a collection of lies and imaginary stories", adding that he never made those ridiculous statements attributed to him in his memoirs. "Until I fired him, he told me up but good. Offended dull fool, who only wanted one thing – to make a war. Did not understand, was ostracized, and was happily fired me," wrote the American President on Twitter. He also accused Bolton of divulging classified data.
"I gave a chance to John Bolton, who could not obtain the approval of the Senate because he was considered crazy and didn't like. I always like to hear different points of view. He was extremely incompetent and a liar," wrote trump in the microblog in Twitter.