Science
NASA astronaut said, what will be the output of the tourists in the open space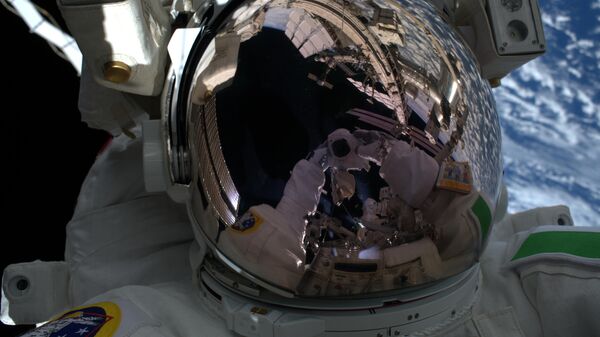 Procedure with EVAs does not require special training, unlike of there work, so tourists will just let it come out and let them "hang out", said RIA Novosti NASA astronaut Jeffrey Hoffman.
Earlier this week, RSC Energia announced the signing of a contract with Space Adventures flight on two tourists on the "Union" to the ISS in 2023. It was reported that one of the tourists may perform the first ever spacewalk from the station along with Russian cosmonaut. As stated by the President of Space Adventures Eric Anderson, several tourists expressed a desire to make a spacewalk, but the contract neither one of them is not signed yet.
"I can not imagine that they were going to put the tourist in a suit and gave him some important task. They're just letting them outside will give them the opportunity to hang out there a while, then returned them to the station," said Hoffman, a former astronaut, Professor at the Massachusetts Institute of technology (MIT).
He made five space flights, spending a total of in space more than 1.2 thousand hours, 25 of them in open space. Hoffman during his career, made four spacewalks, dreamed and prepared to fly to the Russian station "the World", but because of the high growth was not allowed to fly on the Soyuz spacecraft.
According to the astronaut, just the EVAs does not require such a volume of training that is needed by the astronauts preparing to operate on the external surface of the station.
"Most of the time in the training of astronauts is required in order to learn how to do useful work. In the case of tourists, I guess they will not ask them to come out and deal with replacing the batteries of the ISS, so will not need as much time as real astronauts" – said the Agency interlocutor.
He stressed that the amount of training depends on your goals.
"Of course, you should know how to work a suit, what to do if something goes wrong with the oxygen supply. But tourists, if something is wrong with the suit, will be able to return very quickly," said Hoffman.
Astronaut the last space flight of which took place in 1996, have wondered about the value of EVAs for tourists.
"It's interesting to see how many they (companies) charge for this as the suit is very expensive equipment," said Hoffman.
The head of the space policy Institute Ivan Moiseev earlier suggested that a week-long space flight could cost the tourists $ 50 million, and the EVAs will increase the cost of the "tour" four times.