Crypto News
CoinGecko Reserch analyst predicted a rollback of bitcoin below $9000
The dependence of bitcoin from the dynamics of the movement of stock indicator S&P 500 threatens bitcoin new losses. So CoinGecko Research analyst Daryl Lau.
For it was not a surprise short-term dip below $9000 earlier in the week. The expert stressed that the largest digital currency continues to correlate with the S&P 500 index.
Recently experts platform Skew drew attention to a sharp increase in the monthly correlation between the two assets. This figure was the highest level since last summer.
Daryl Lau said
The continued correlation with the S&P 500 index, which on Monday briefly fell below 3000 [points], like signals about the further decline of bitcoin.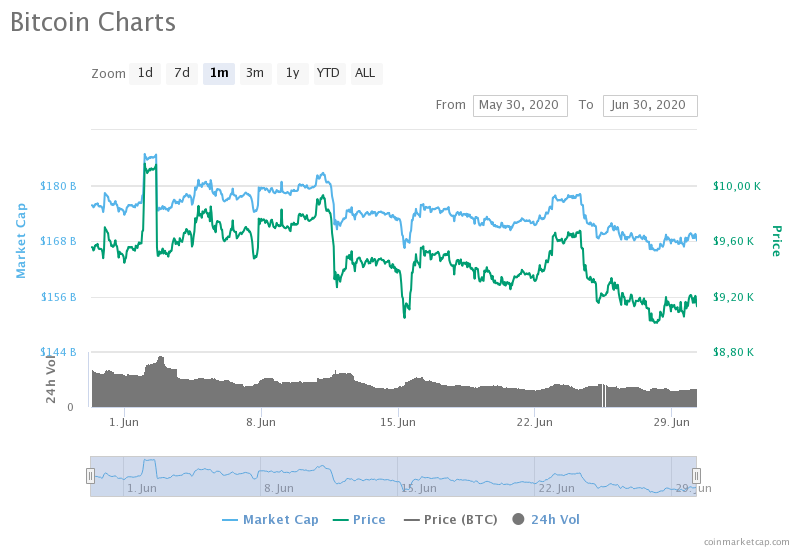 The same view is shared by Matt Fike, who heads the Department of the capital market OKCoin.
This analyst predicts that the driver of the fall of BTC is likely to be the traders that are configured to short-term trading. The period of low volatility was delayed, in the camp of the players is filled with disappointment, and it will accelerate the withdrawal of capital from cryptosphere.
The volatility of bitcoin remains weak for the past seven weeks. The cryptocurrency is trading in the range of $9100 to $9800, the volatility index fell to an eight month low.