Crypto News
The number of bitcoin wallets on the one or more coins reached a new high
The bitcoin ecosystem continues to expand, in June the number of addresses in a network containing more than one coin has risen significantly. This is evidenced by Glassnode.
In the report of the platform said that as of June 30, the network 820 430 BTC wallets holding one or more coins. The previous high researchers recorded June 27. Then 1 or more BTC contained 820 374 address.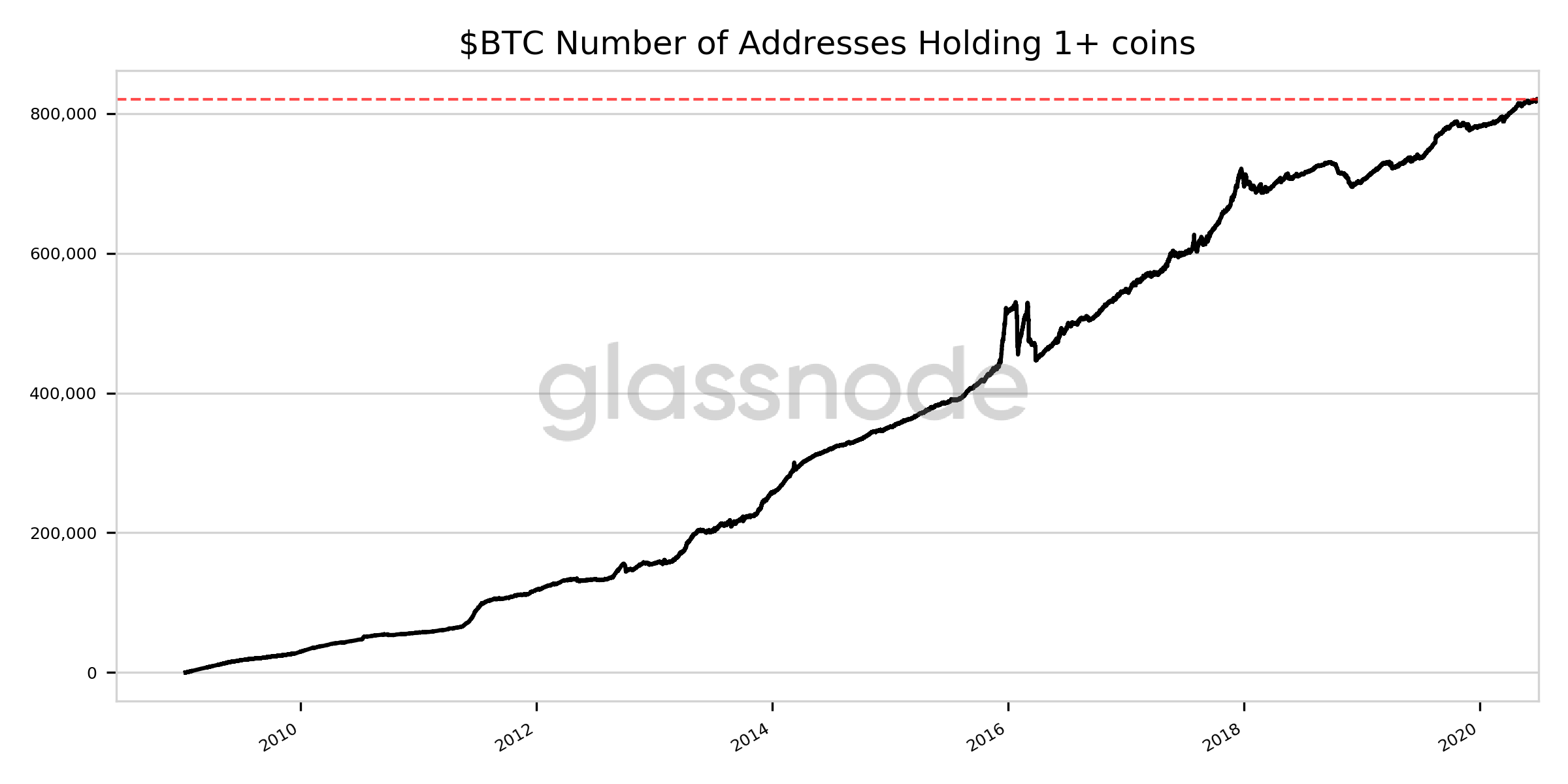 The trend in accumulation dominates from December of last year. Even in winter, the Decentralized team reported that from the end of 2017 in the network of bitcoin created more than 124 million new addresses with different amount of cryptocurrencies.
Even during the "bearish" sentiment on the market in 2018, investors kept their bitcoins in no hurry to sell them. Analysts attribute this strategy players with the fact that most of them are configured for long-term strengthening of the asset.
In this respect highlights the so-called Hodler refusing to sell BTC, even if cryptocurrency will update at least once.
After the March collapse of the market has increased the outflow of BTC from the cryptocurrency exchanges. This trend also shows the desire of network users to go for long-term storage of bitcoin.
The researchers presented data which suggests that so-called "Black Thursday", March 12, from trading platforms traders brought more than 310 000 bitcoins.