DIY
Computer Desk with built-in system unit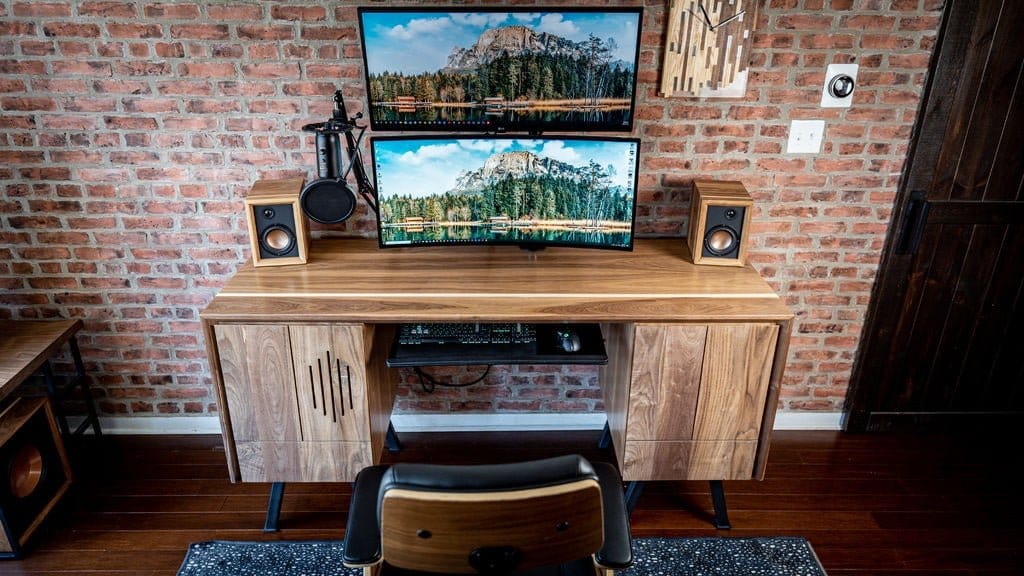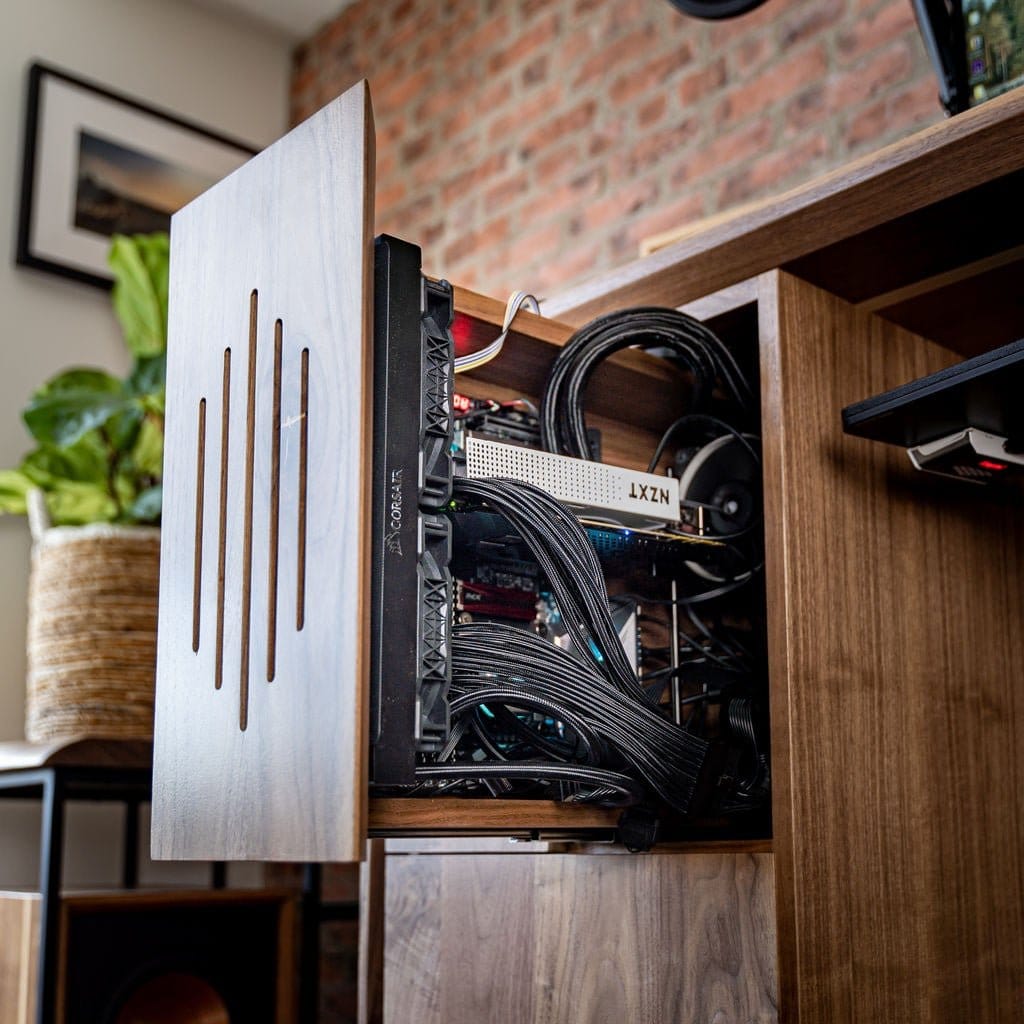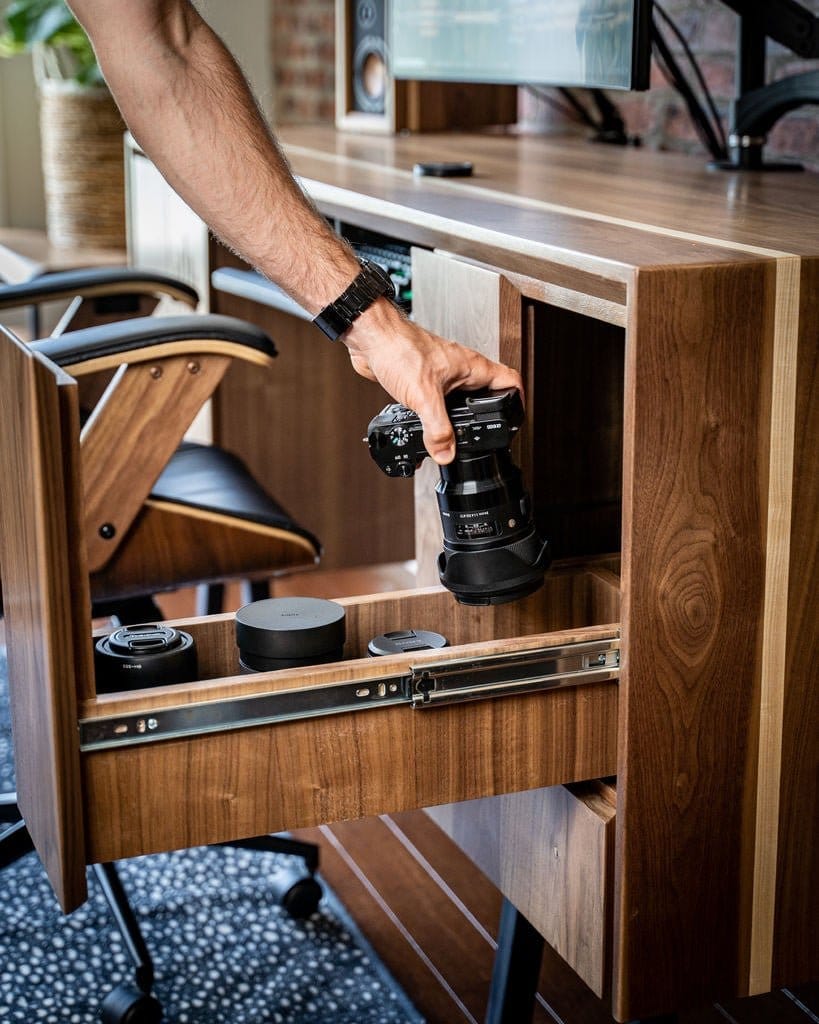 As you know, the organization of the workplace affects performance. The person who made this table, because of the occupation, spends a lot of time at the computer, and this is his workplace, in addition to photo/video cameras.
Tools and materials:
Peanut Board;
-Board ash;
-Veneer "walnut";
-Joiner's glue;
The edge of the chipboard;
-The rails for furniture drawers;
-Finishing material;
-Profiled tube;
-A strip of metal;
-Black spray paint;
Circular saw;
-Circular saw;
-Clamp;
-Surface planer;
-Screwdriver;
-Iron
Knife;
-Jigsaw;
Freser;
-Cushion;
The sander;
-The file;
-Welding equipment;
Step one: top
The countertop is made of walnut boards with paste made of ash. The total length of worktops 180 cm Length of the side portions 60 cm. Cut planks for countertops.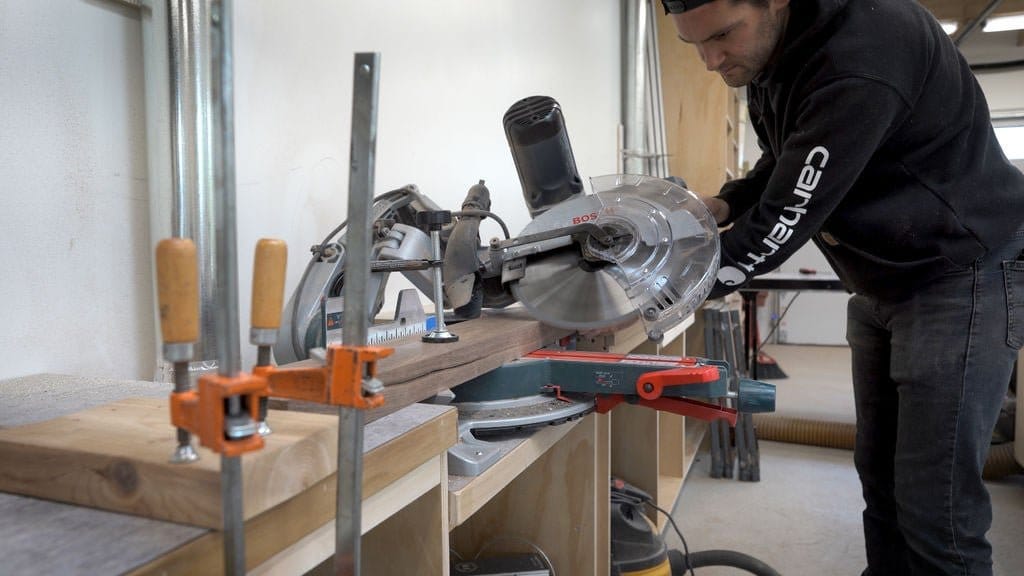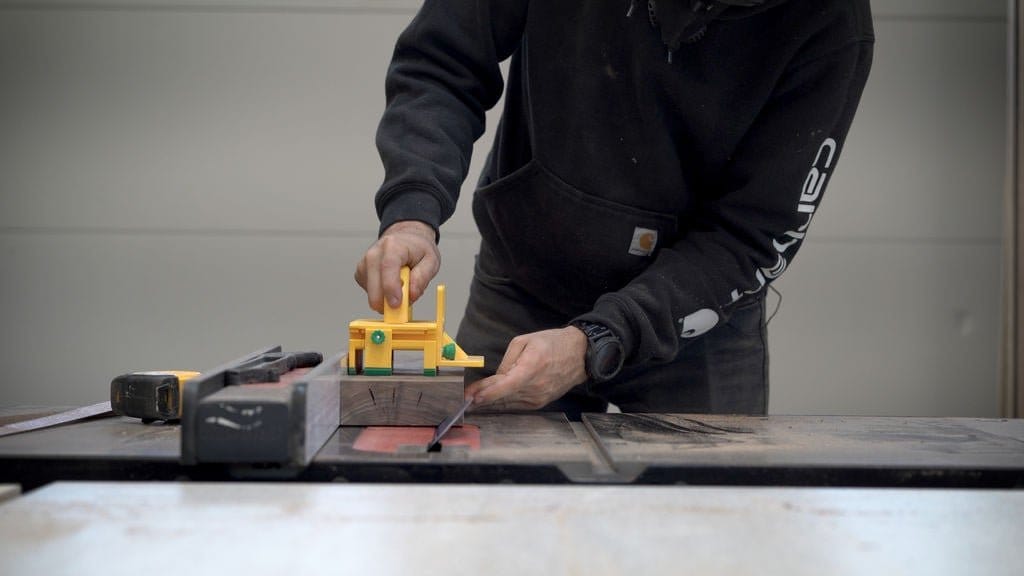 Glue the side pieces of the countertop.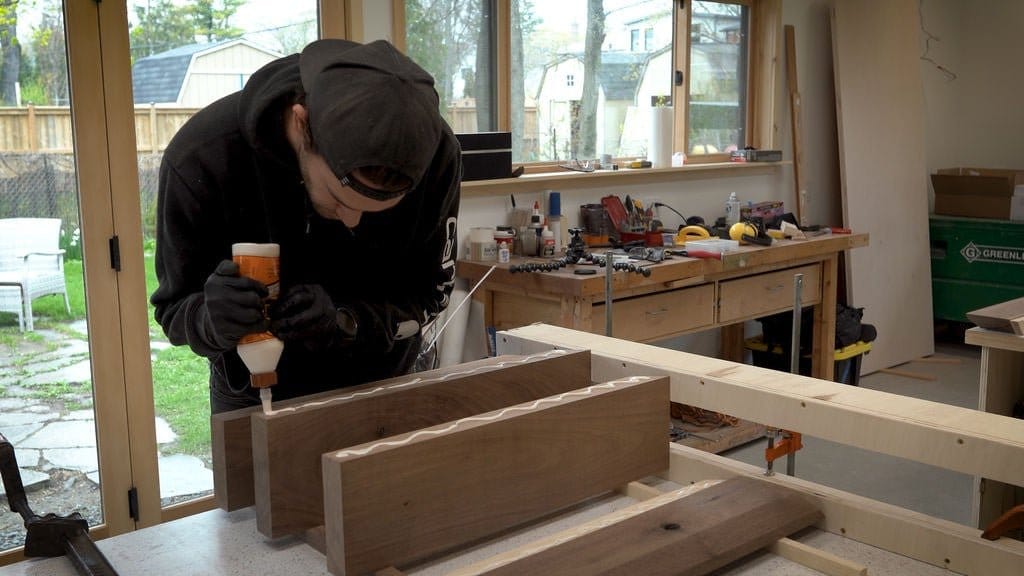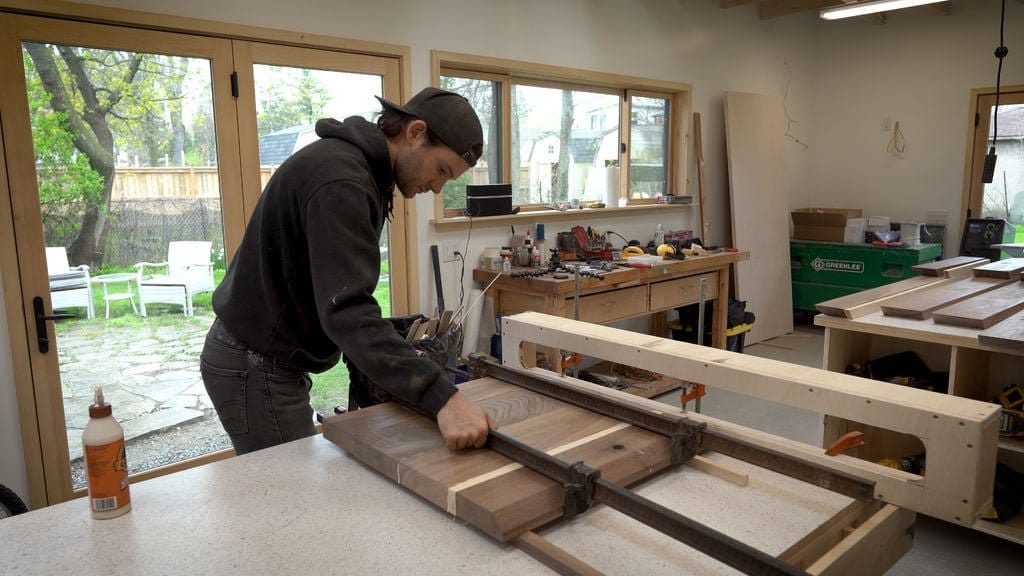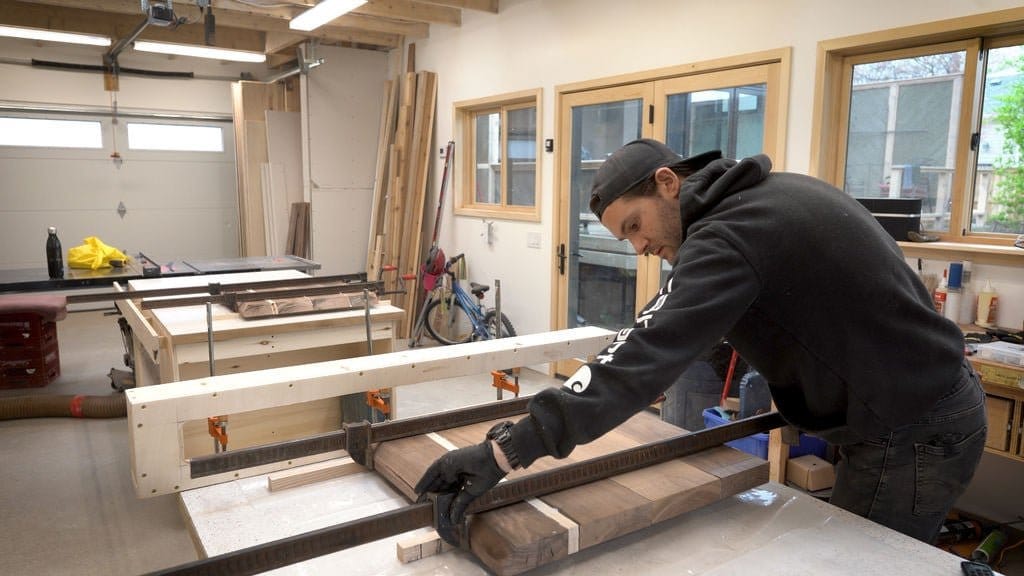 Glue the top. After gluing polishing the details of the countertop.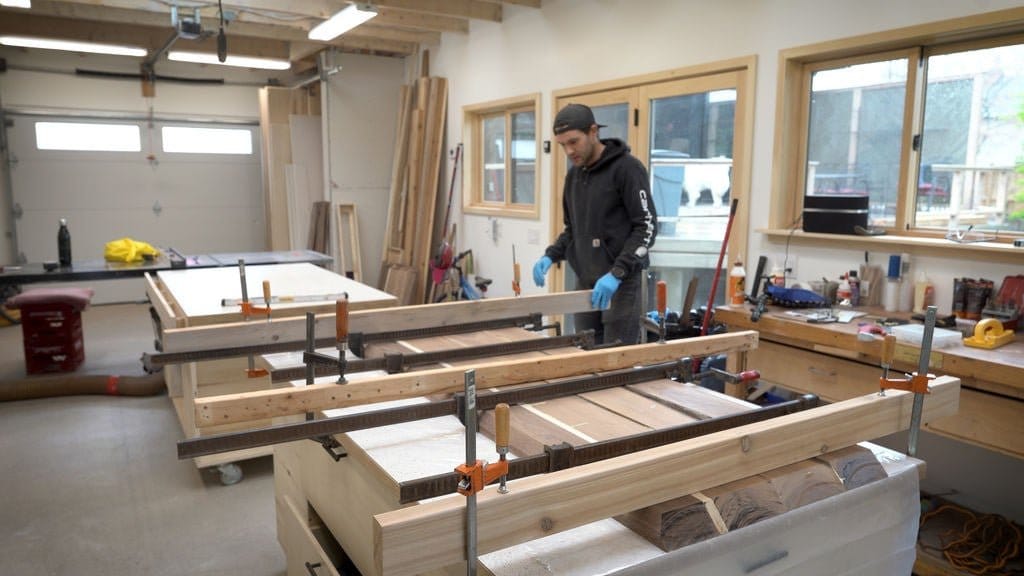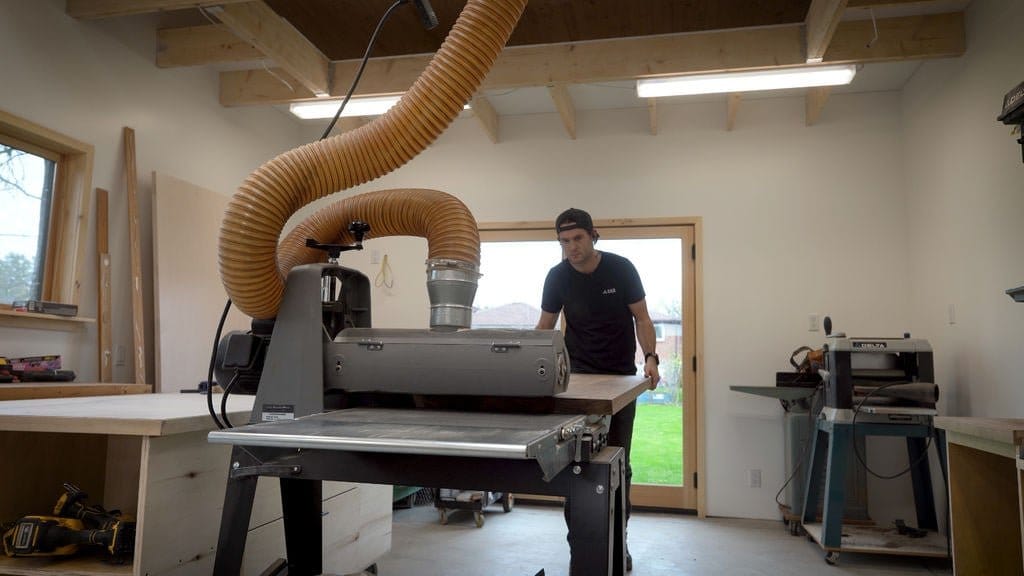 Step two: tables
Bedside tables are made of MDF. The master cuts the sheet size. The left and right table are identical.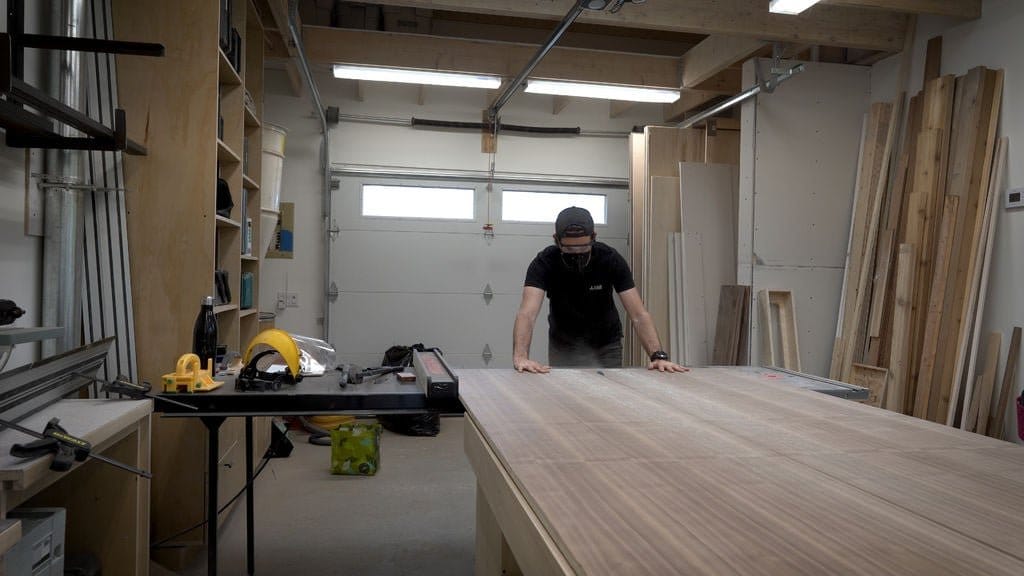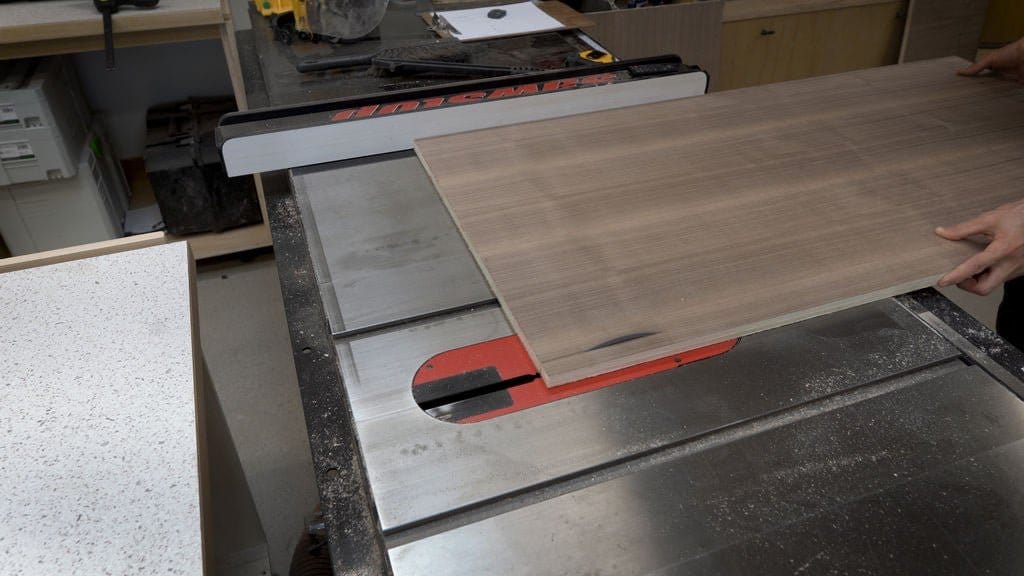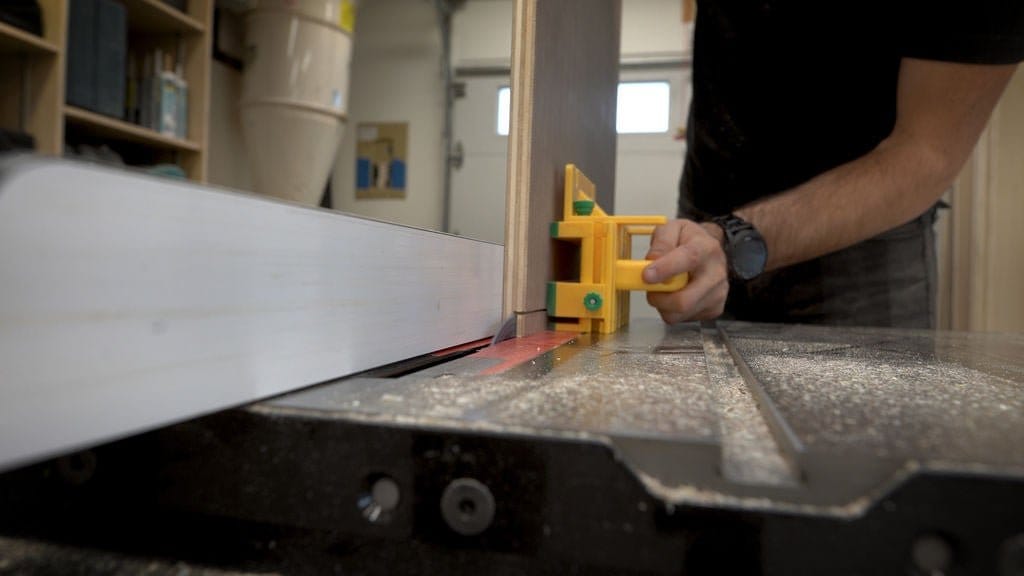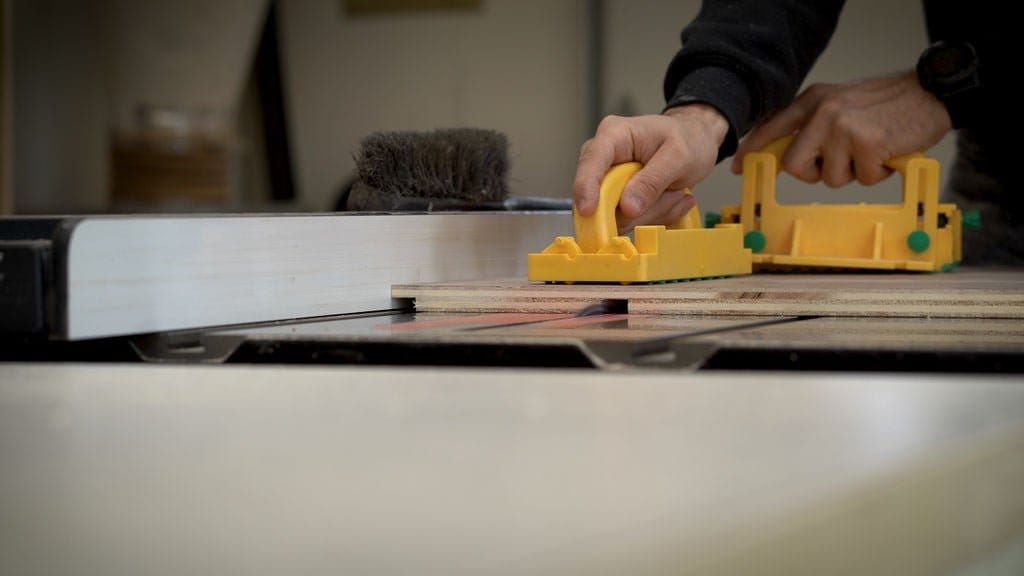 Collects tables.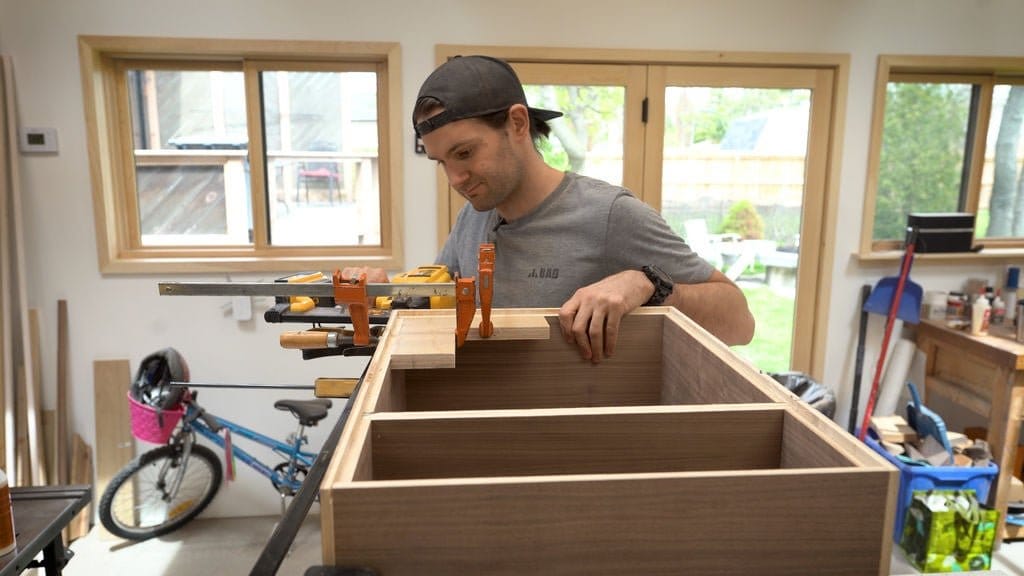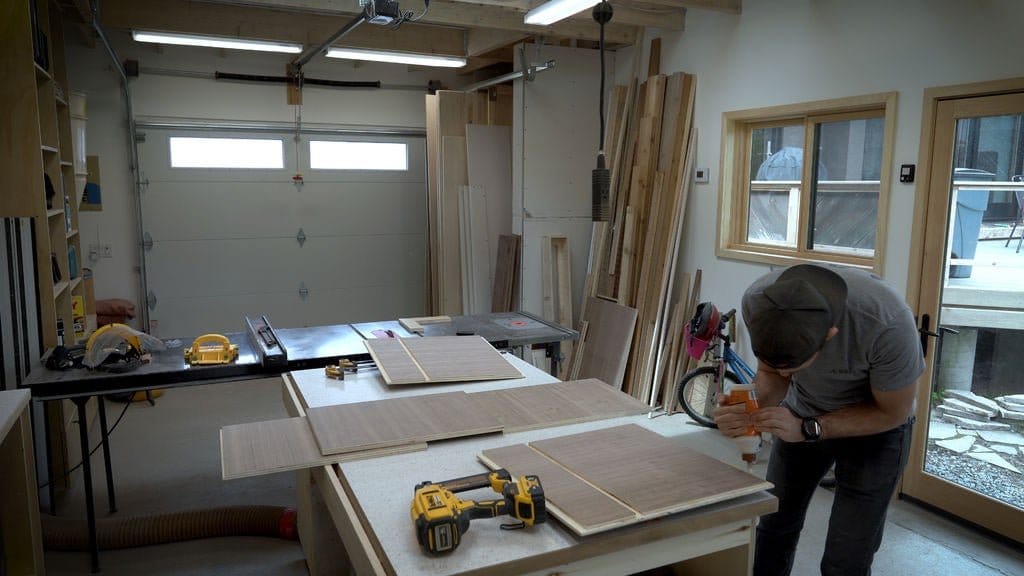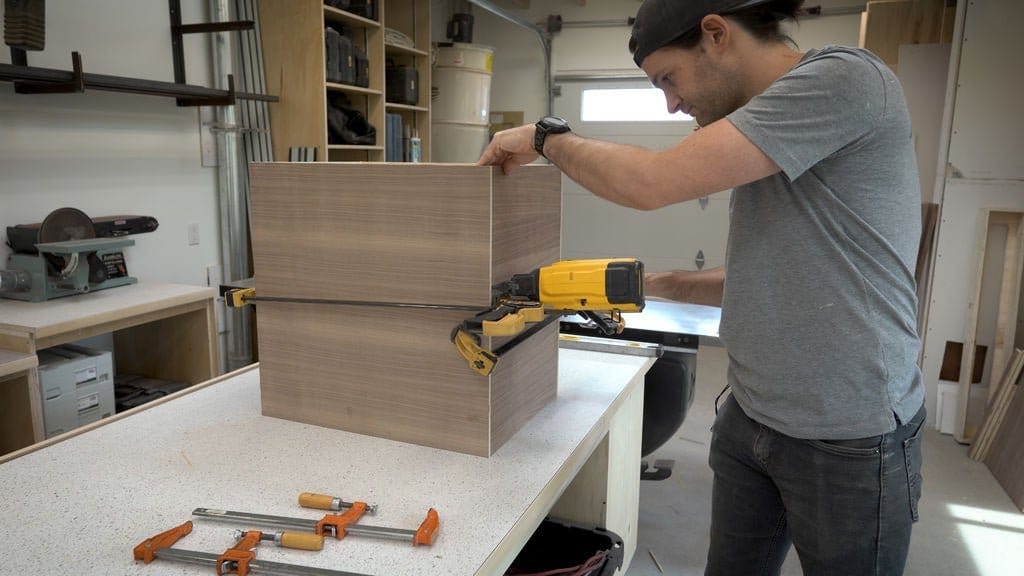 Step three: boxes
Further cuts blanks for boxes. Collect crates.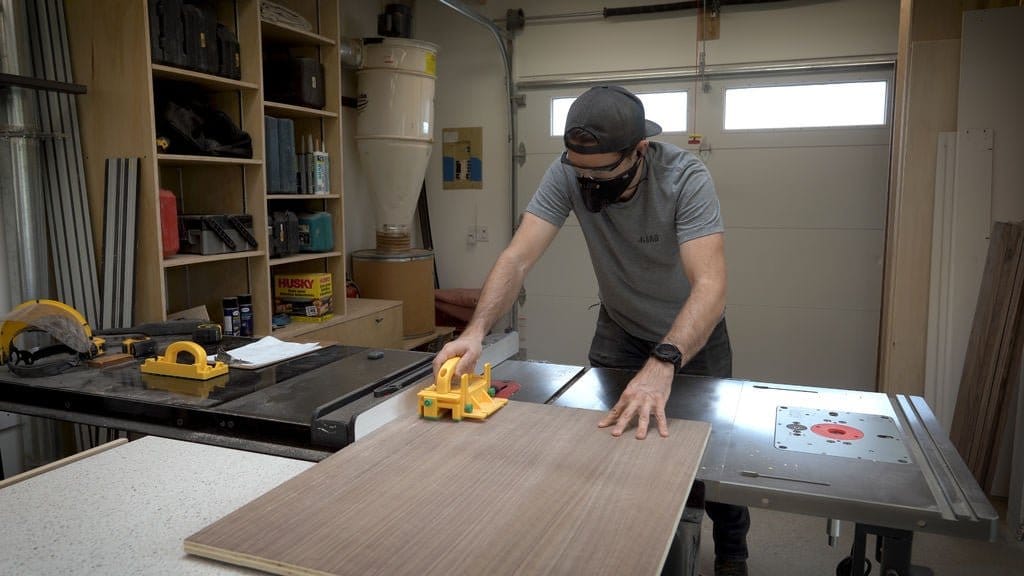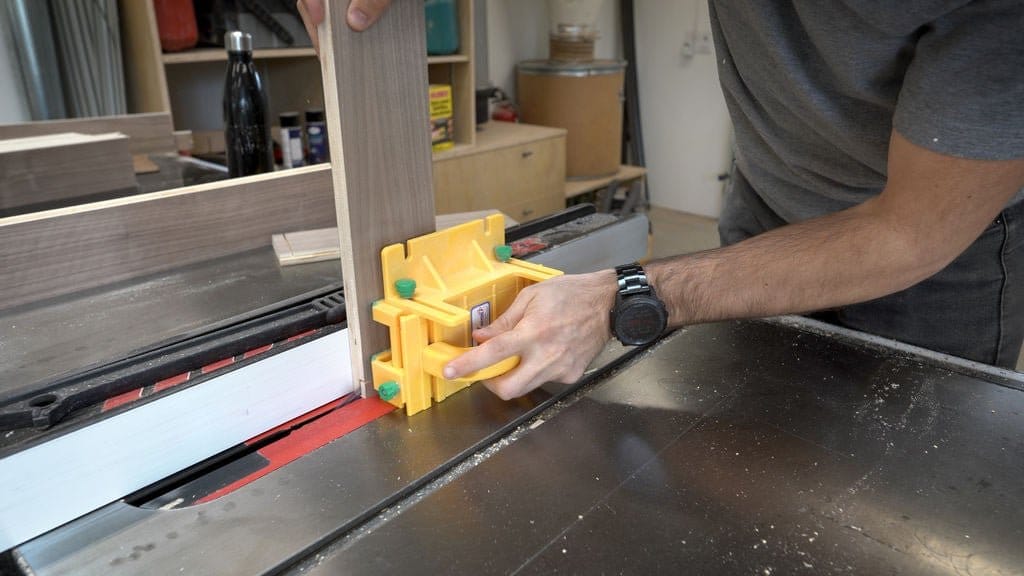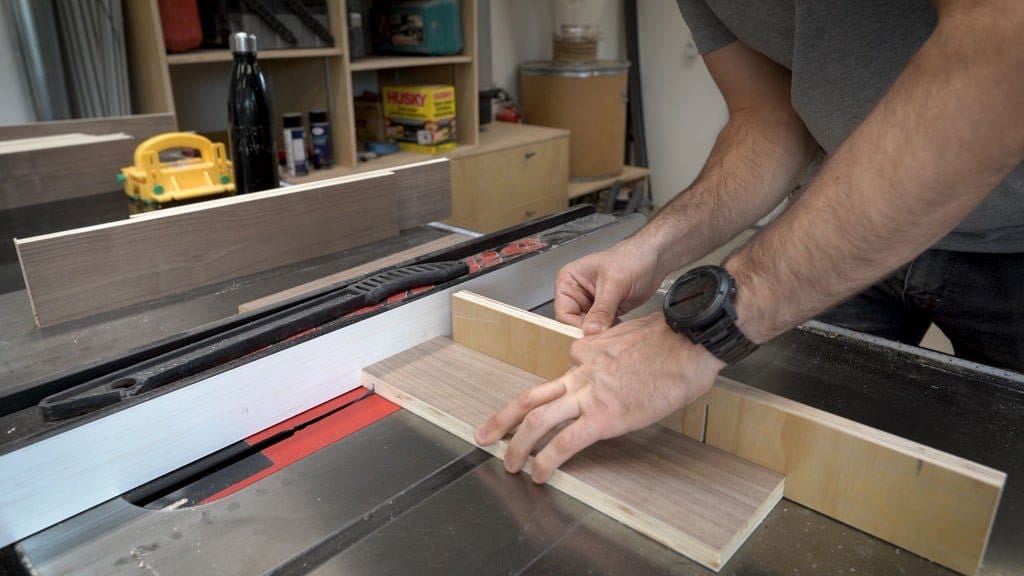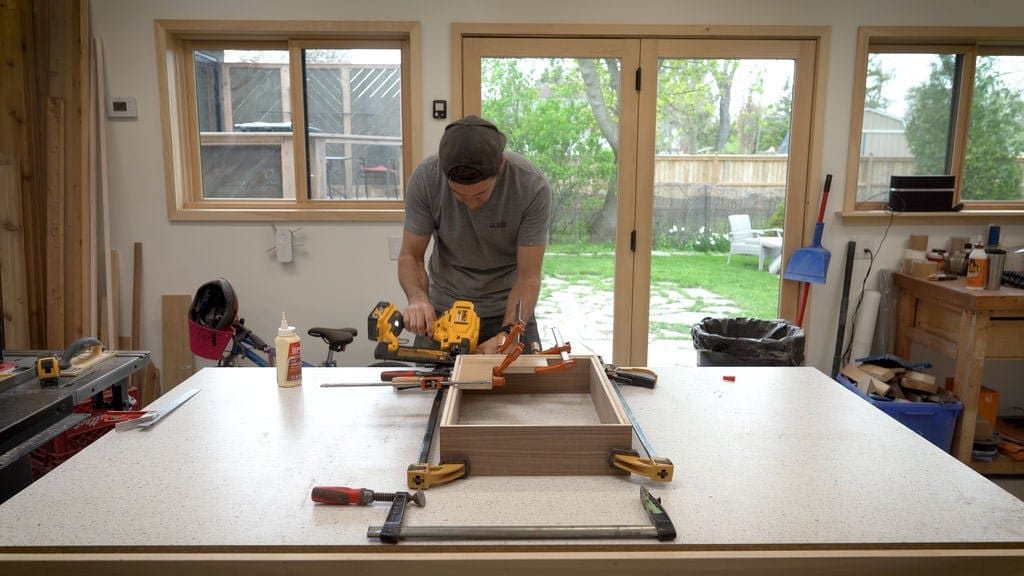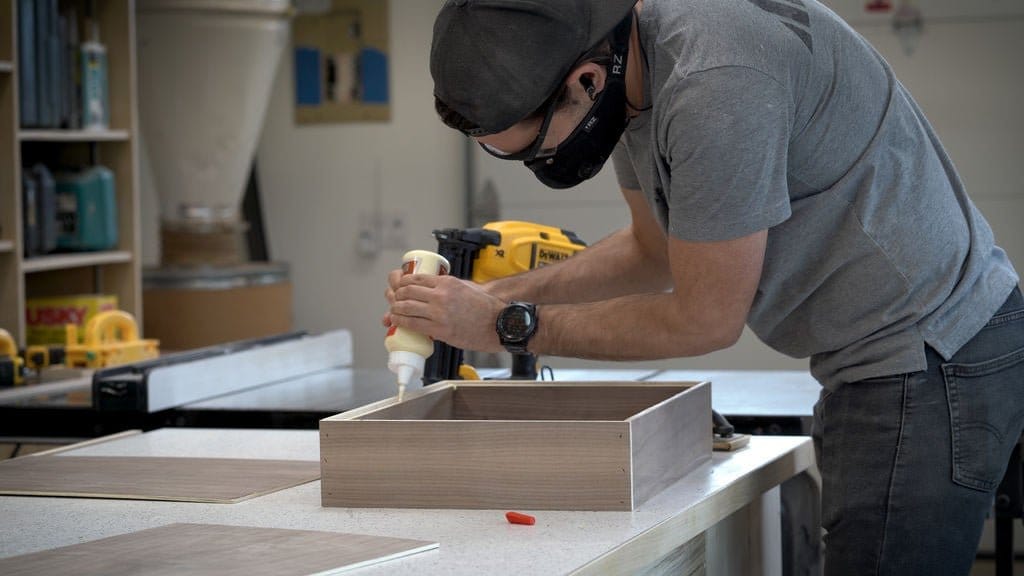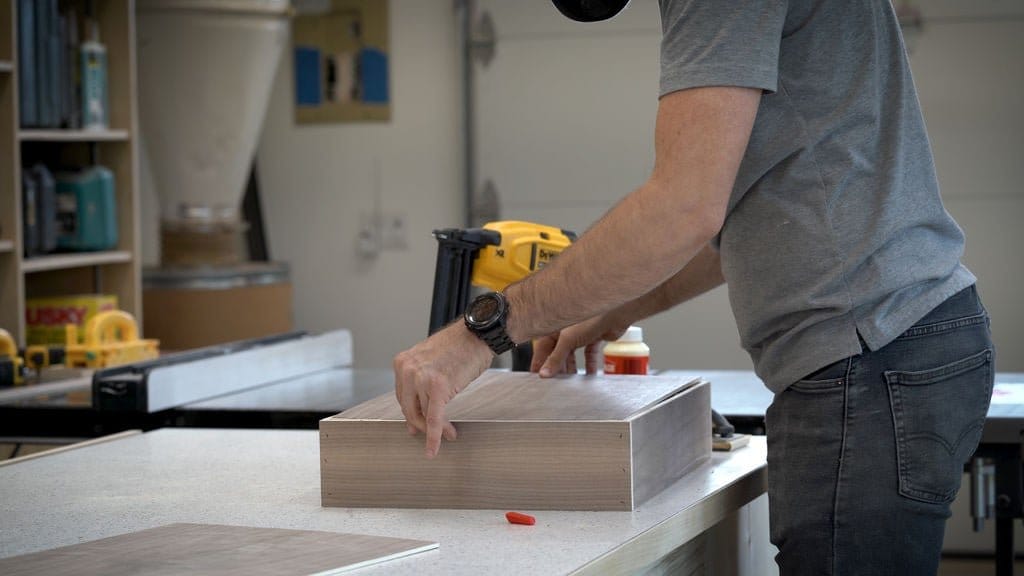 Sets guidelines.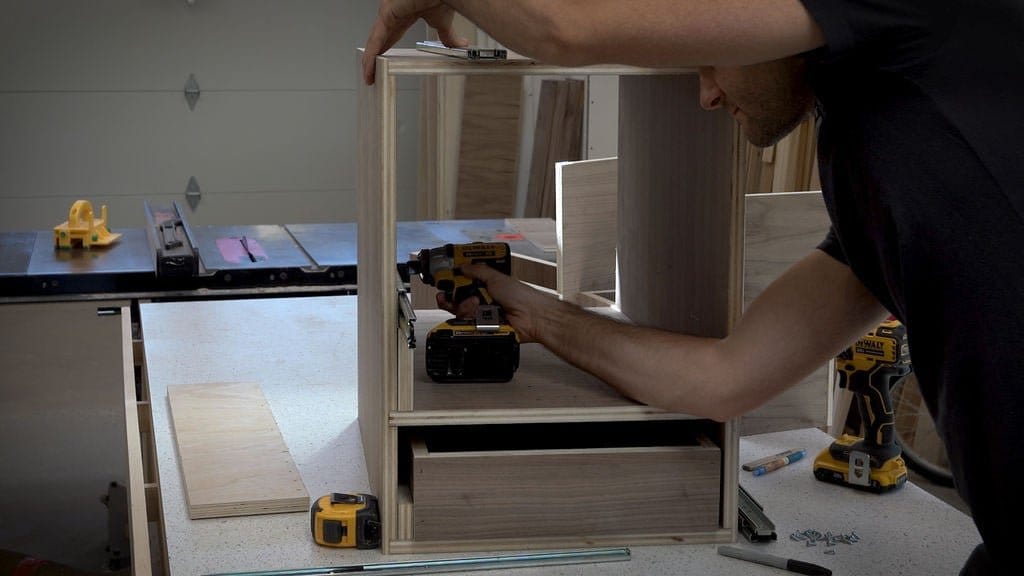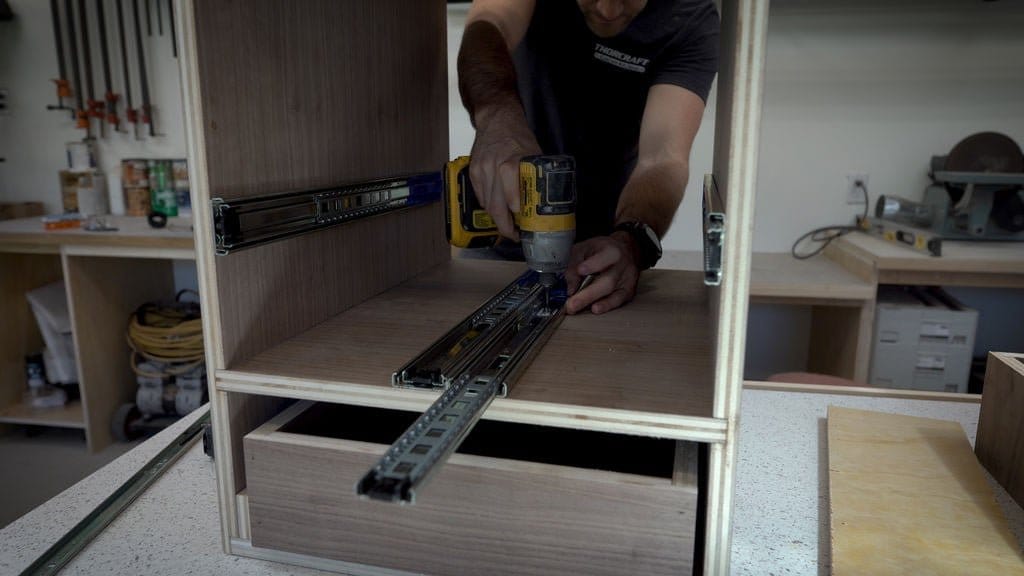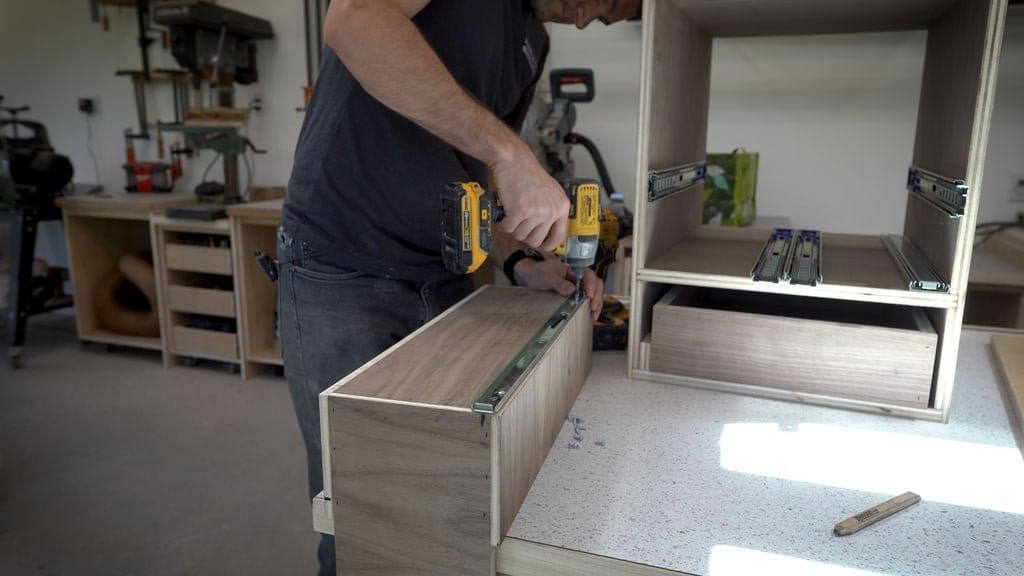 Sticks to the boxes edge.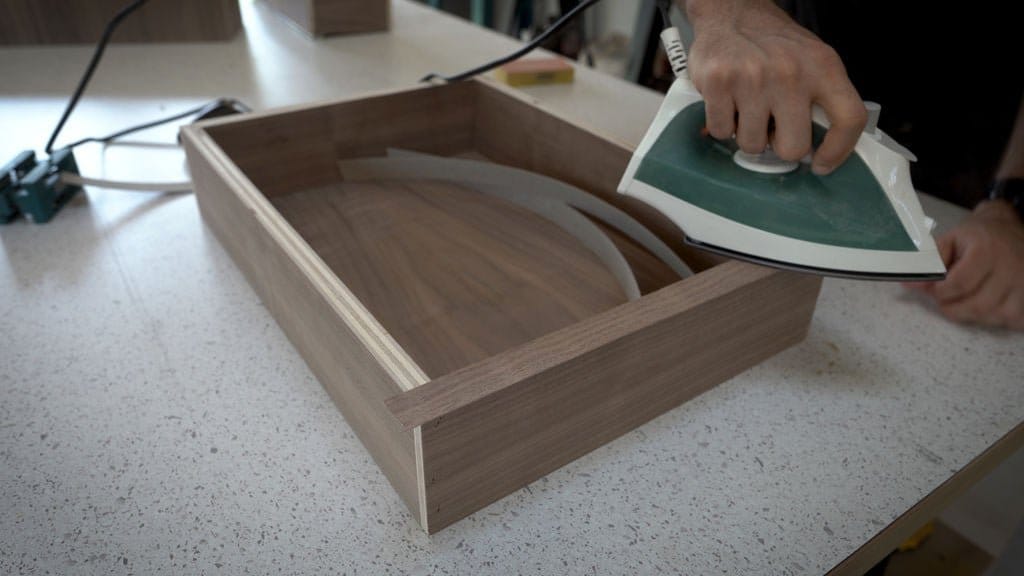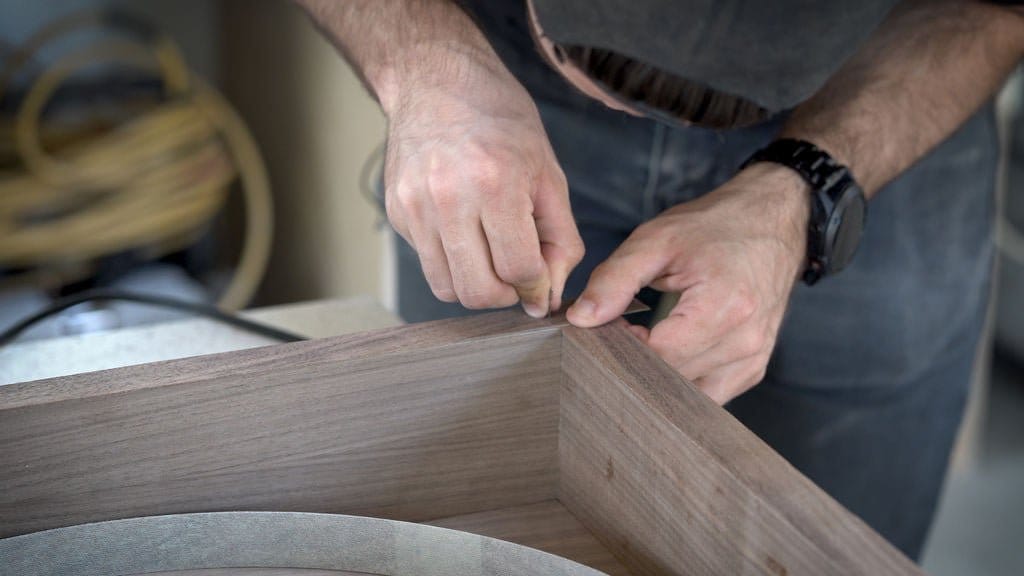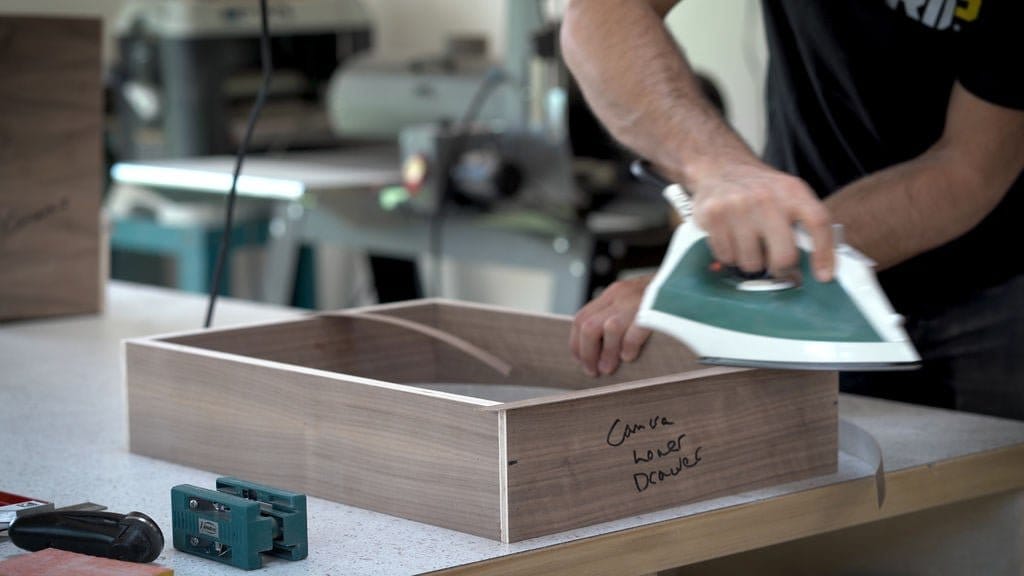 Glue the front molding to the drawers. After gluing trims to the size.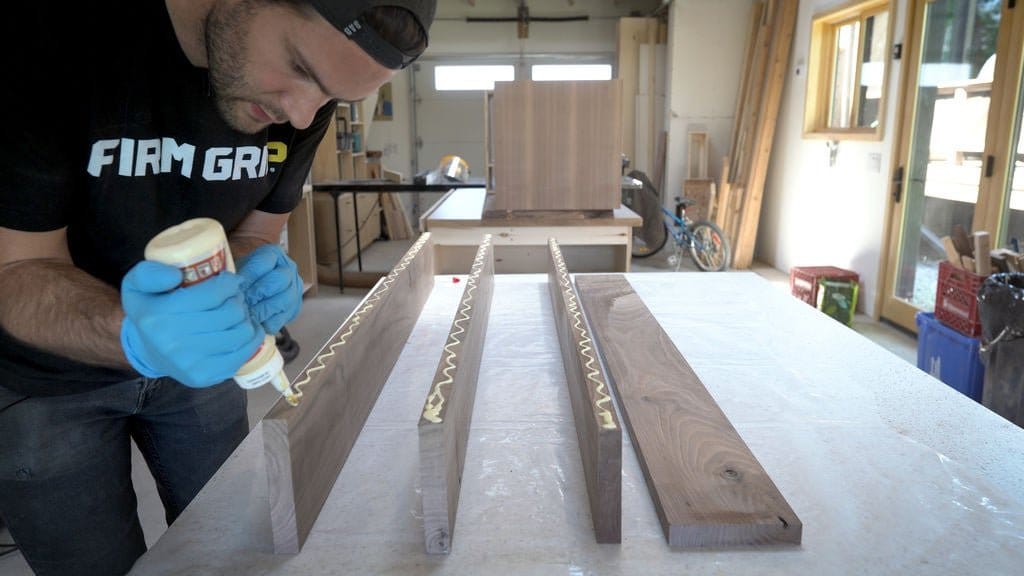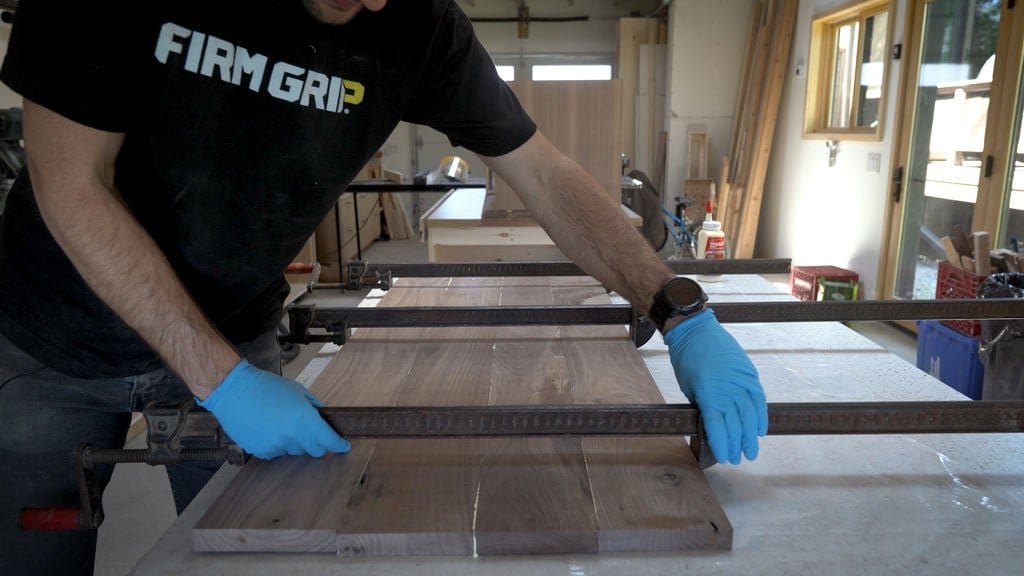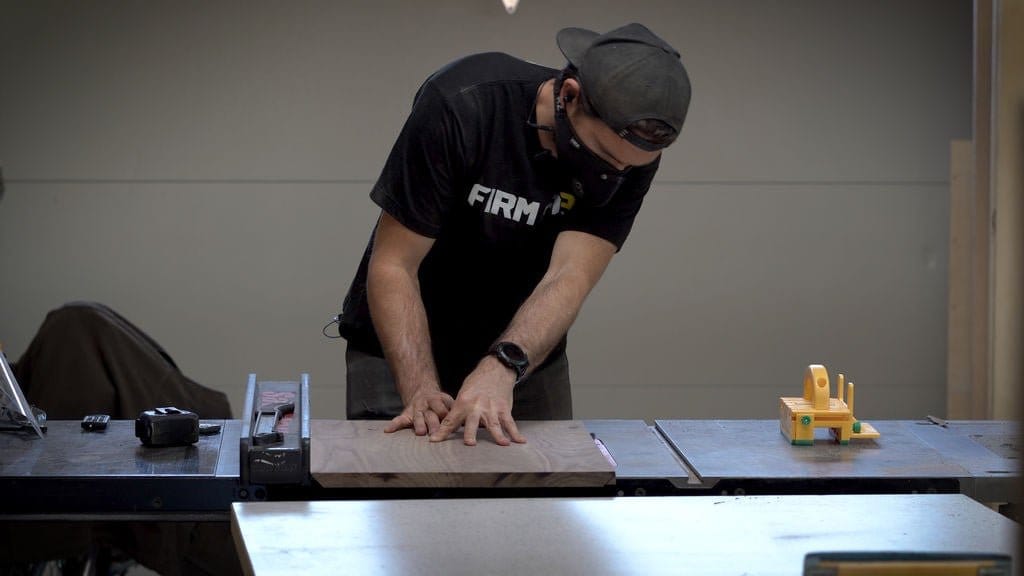 Step four: assembling
The ends of the parts of the countertop cut at an angle of 45 degrees. Making the cutouts for the dowels.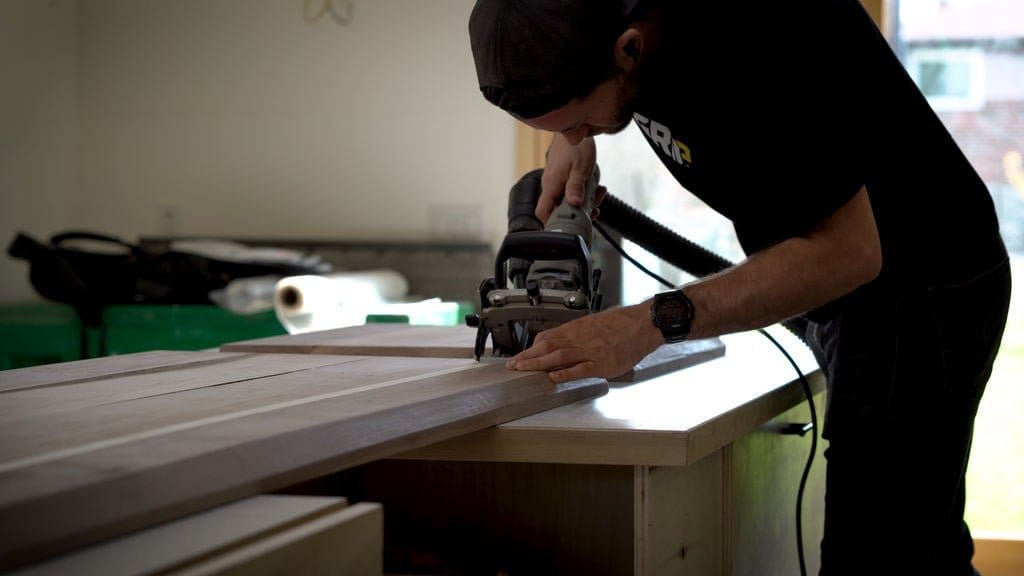 Puts glue and assemble countertop.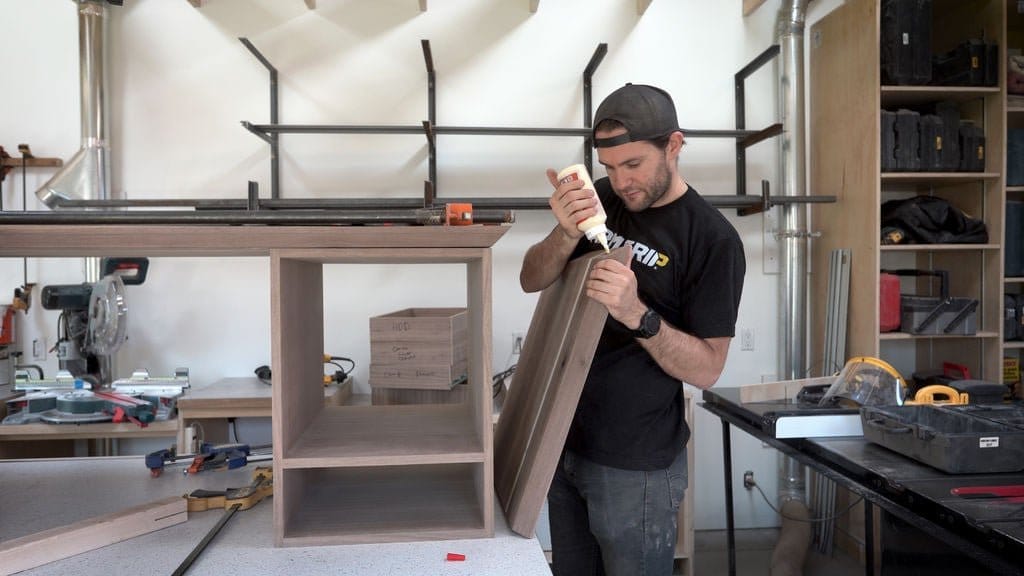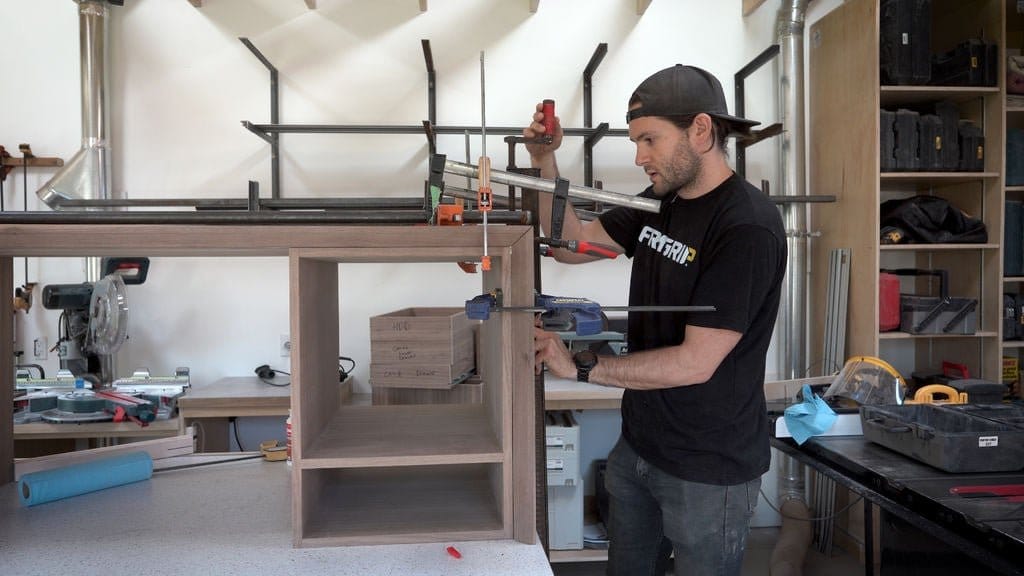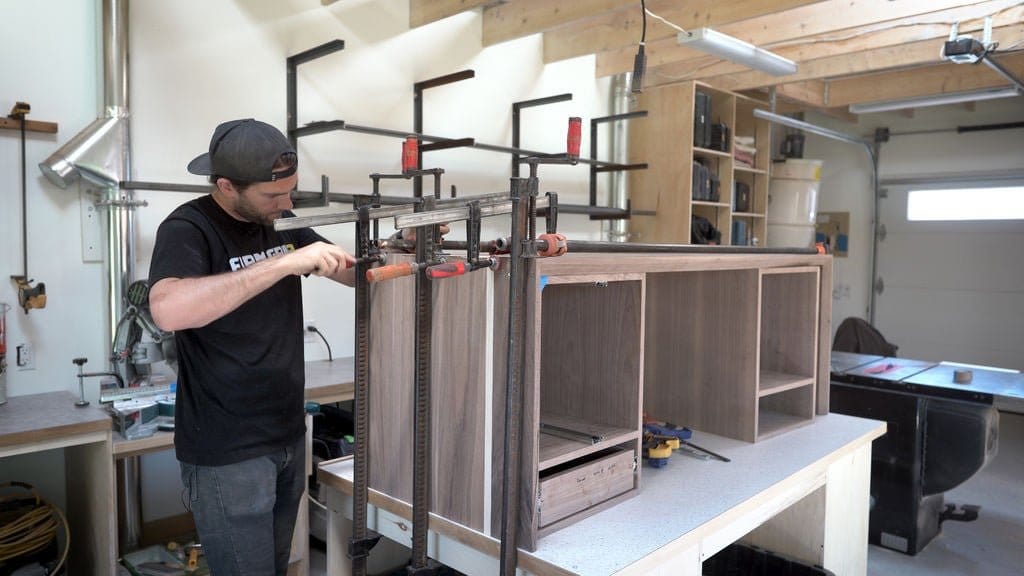 Fastens tables.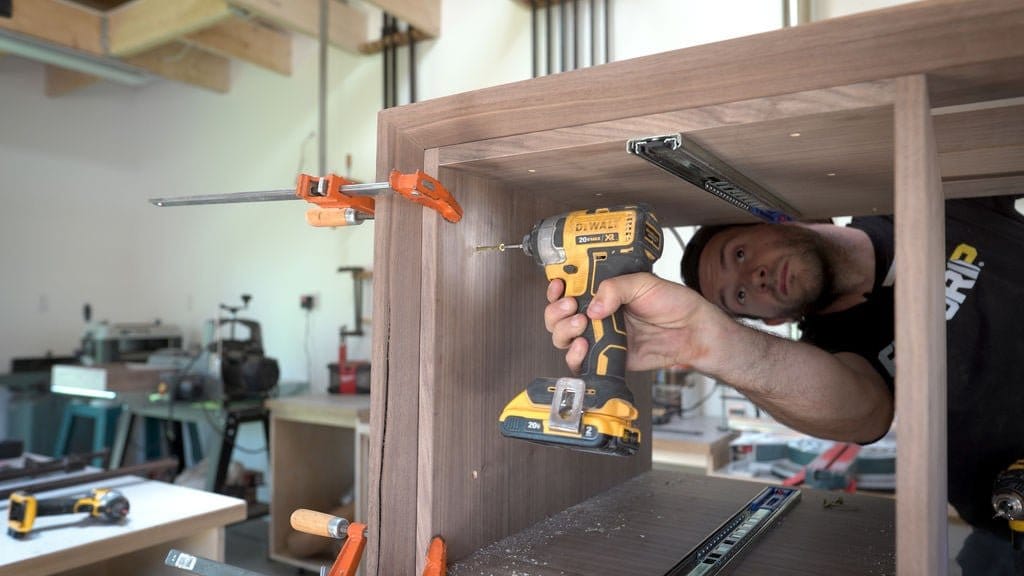 At the top rear side of the countertop cut groove. Through this groove will be routed in the wire.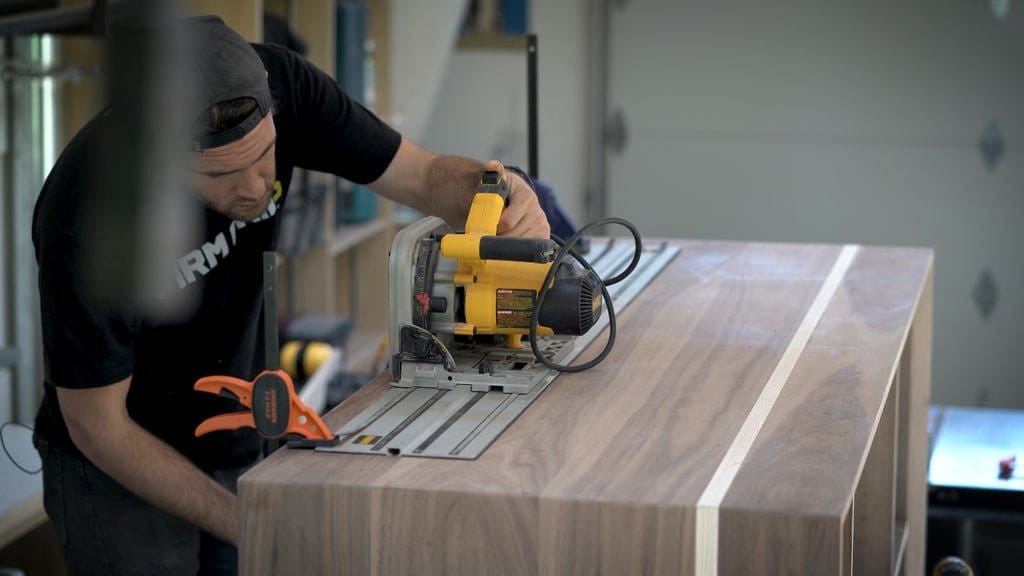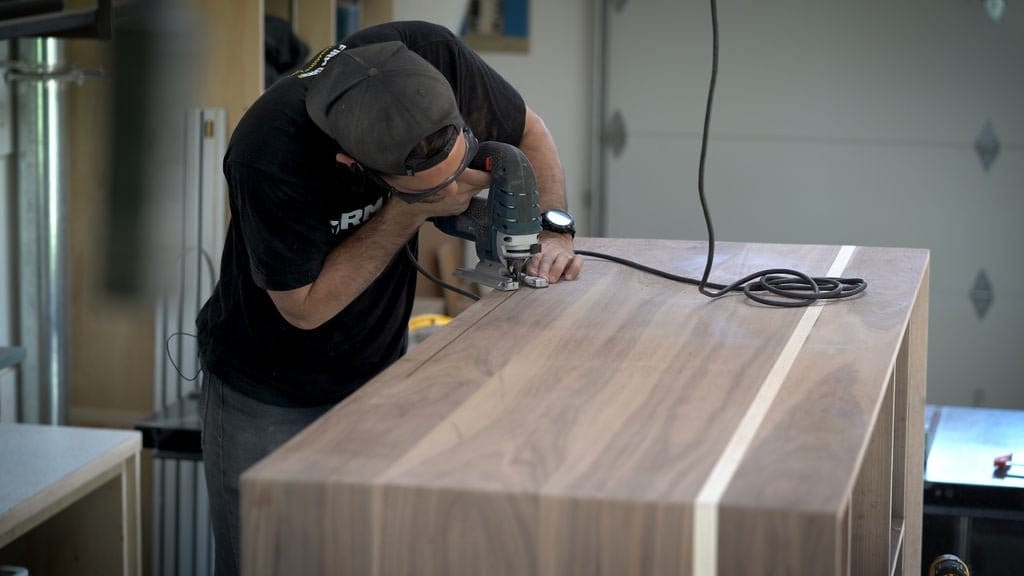 For this purpose collects and screwed the "back" shelf from the bottom of the countertop.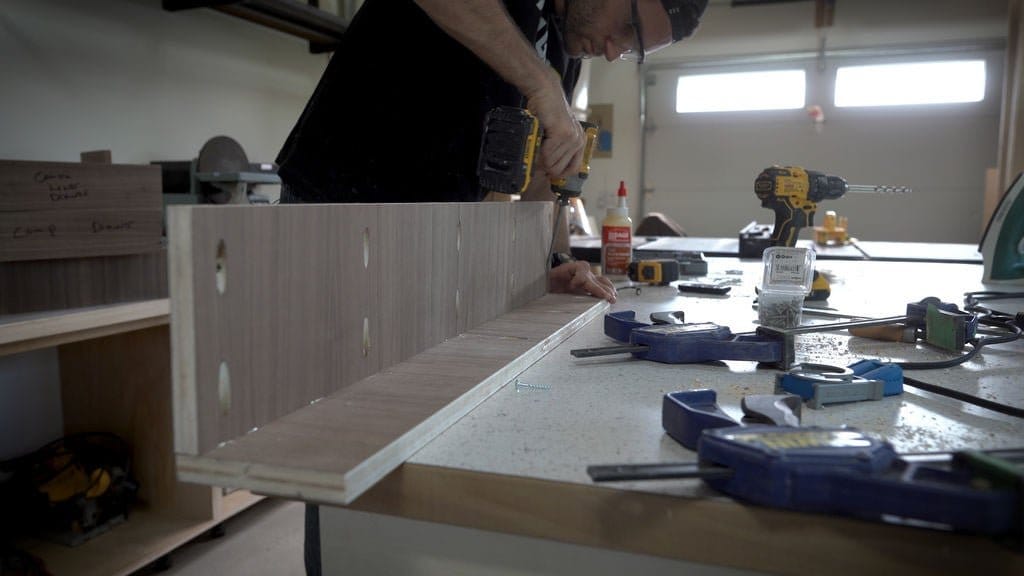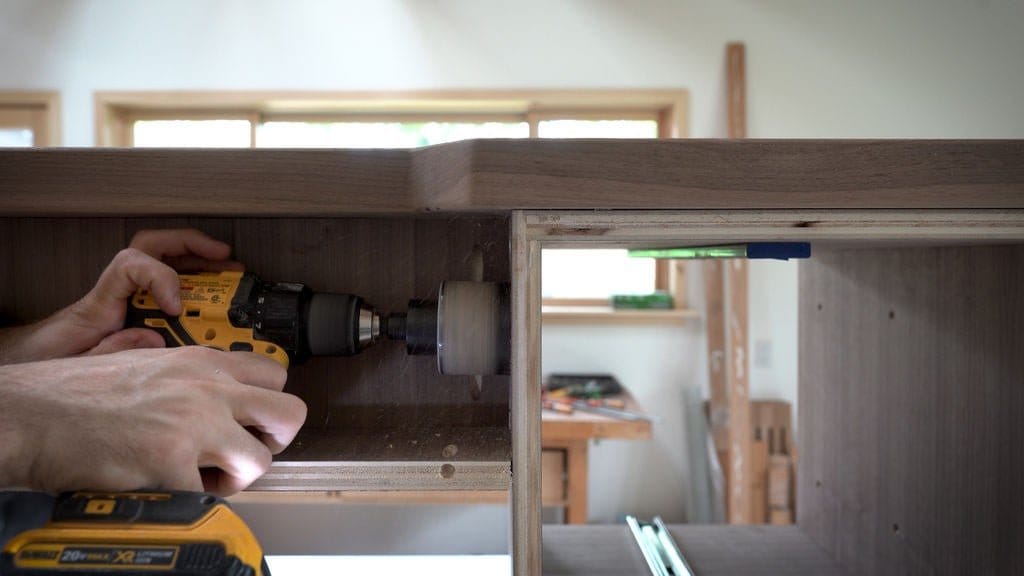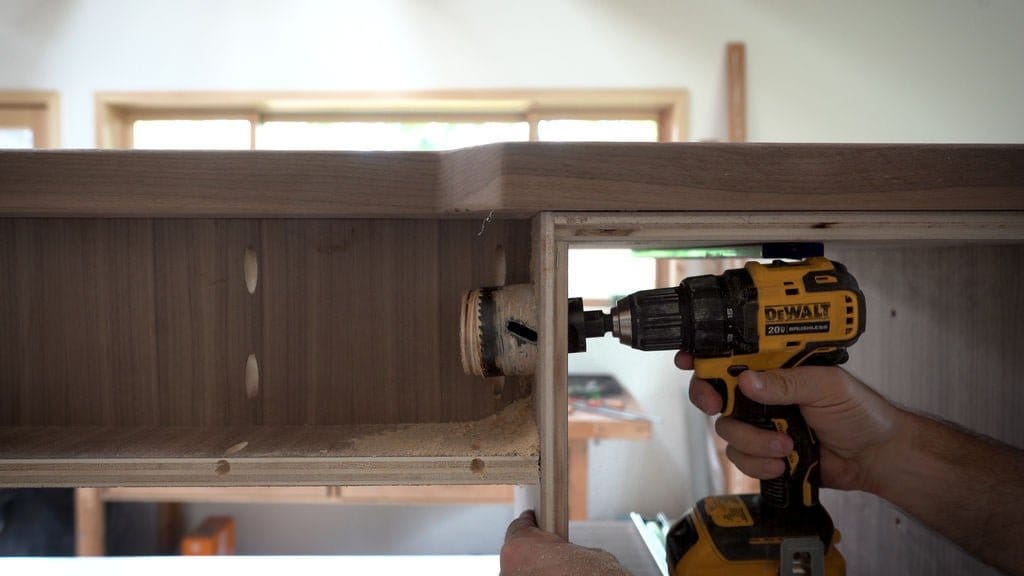 Frazier rounds the edge of the countertop.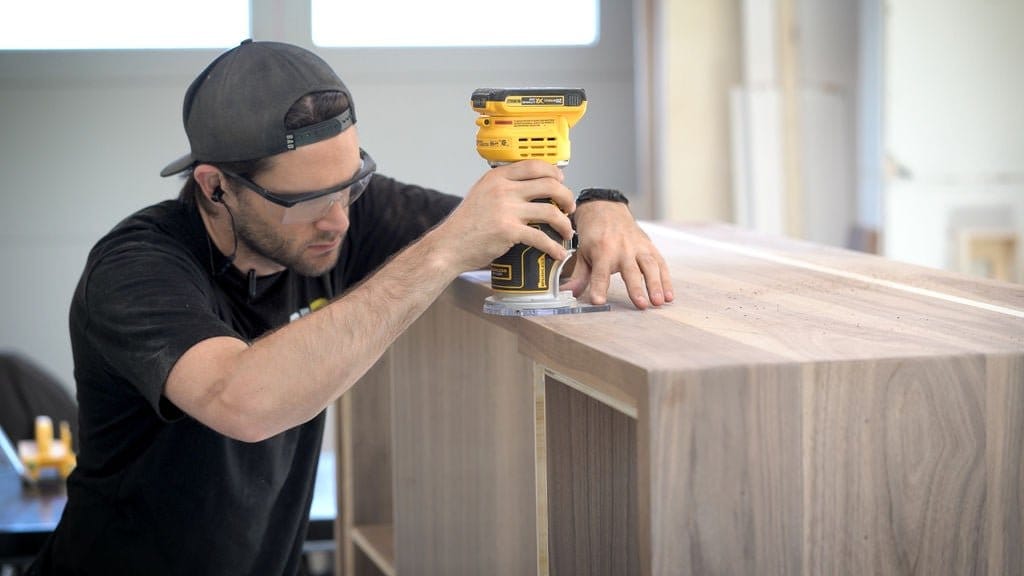 Fasten the front part to the box.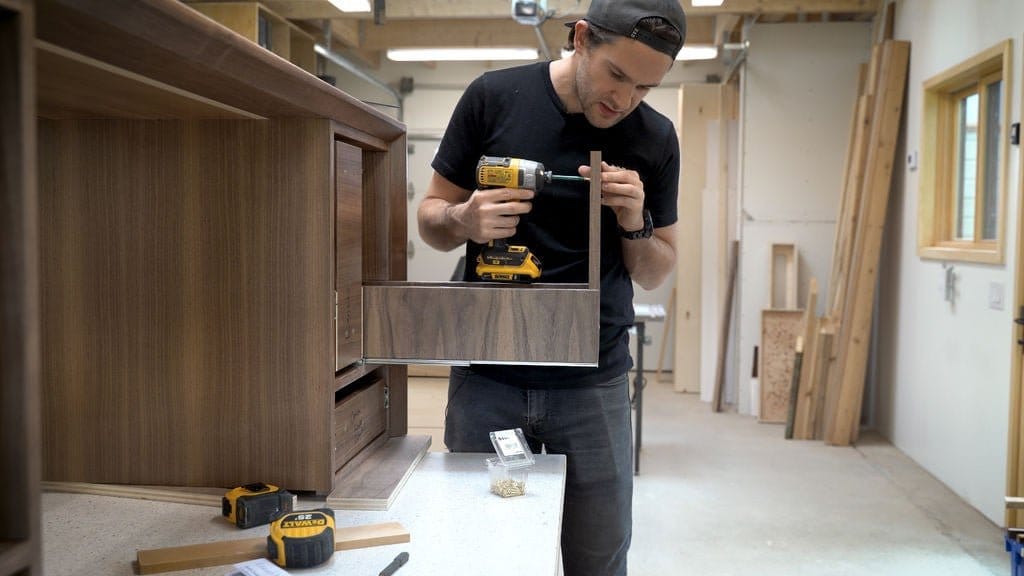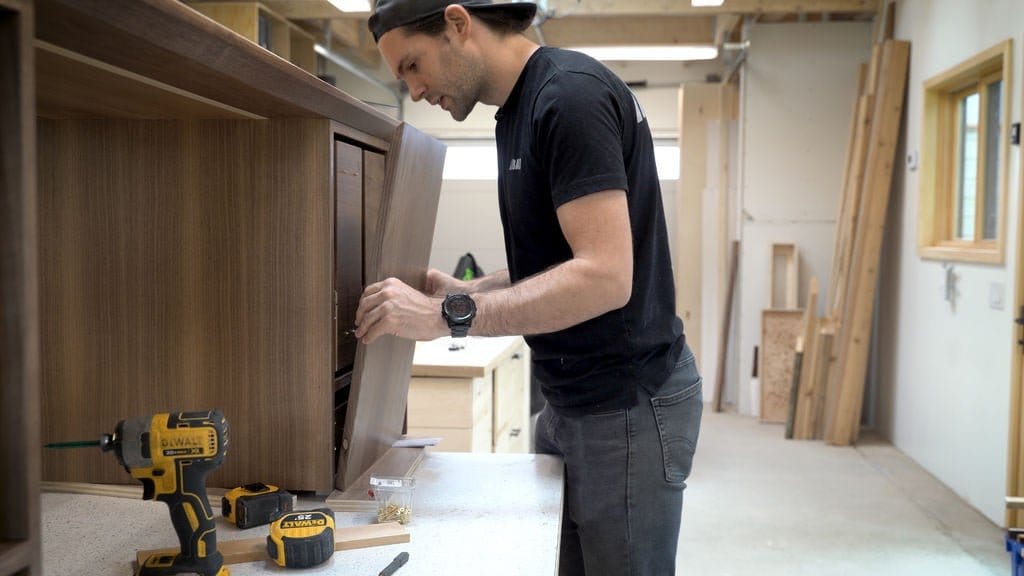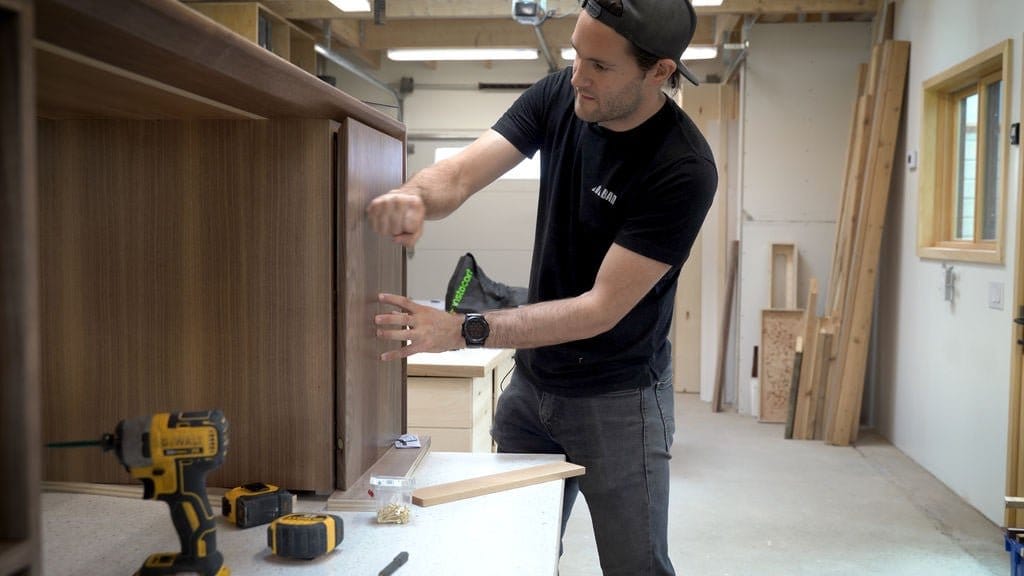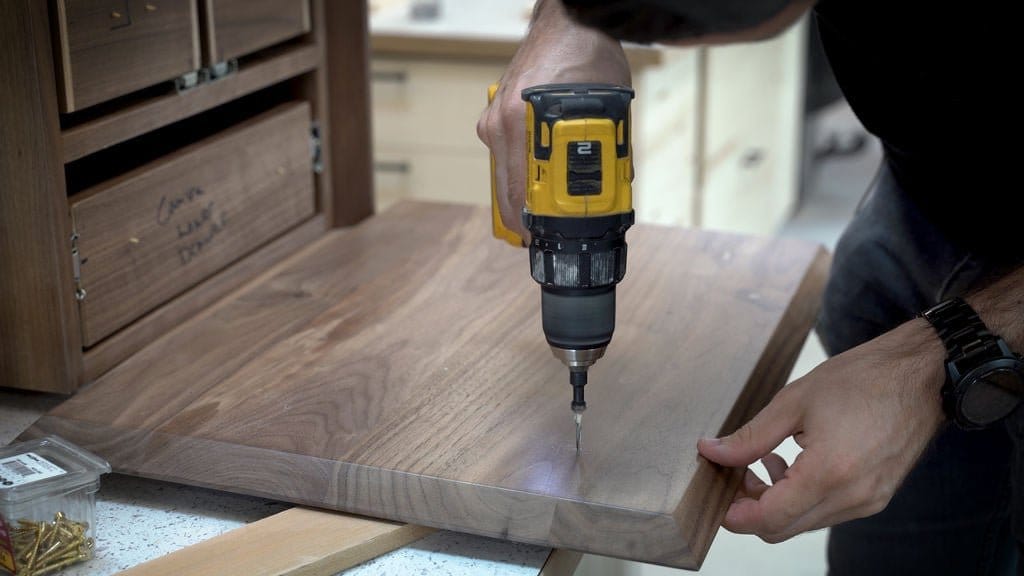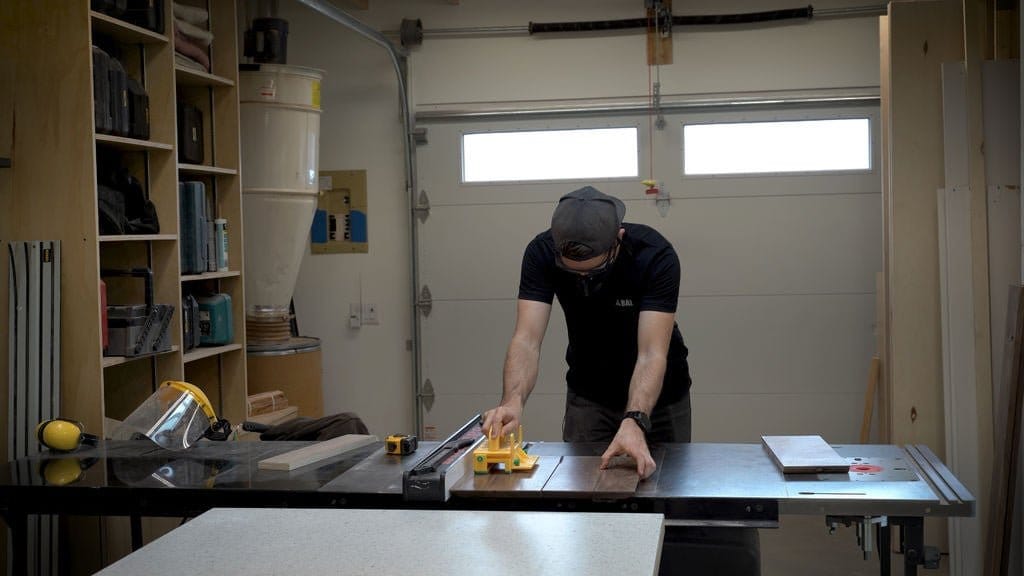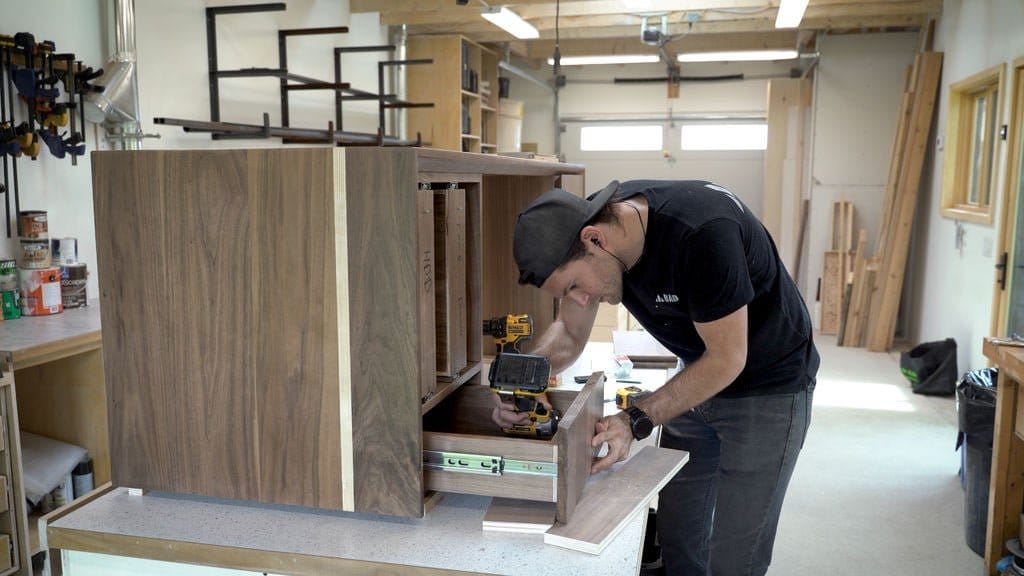 Step five: finish
Covers the table top lacquered in four layers. Between the layers makes the grinding surface.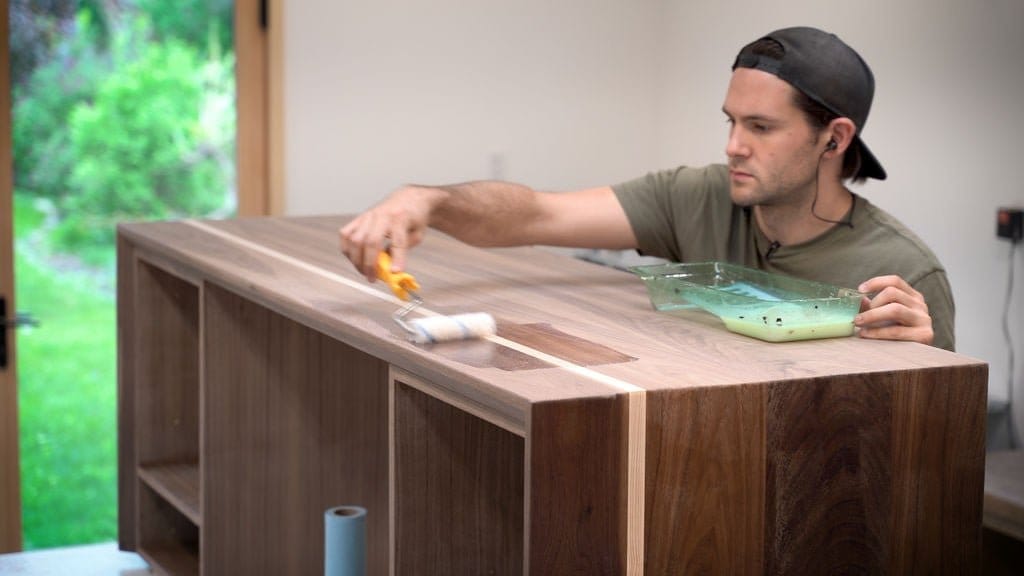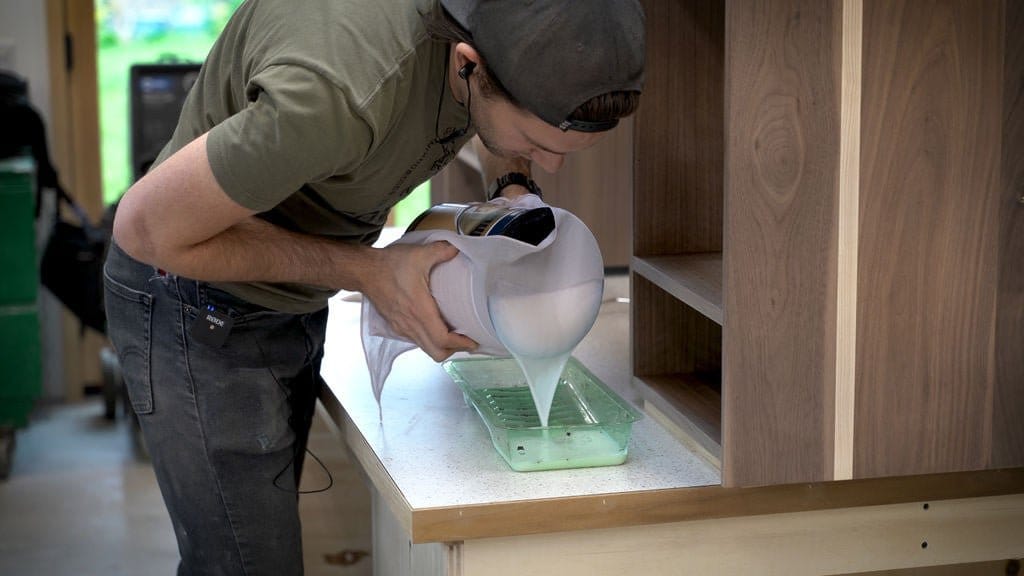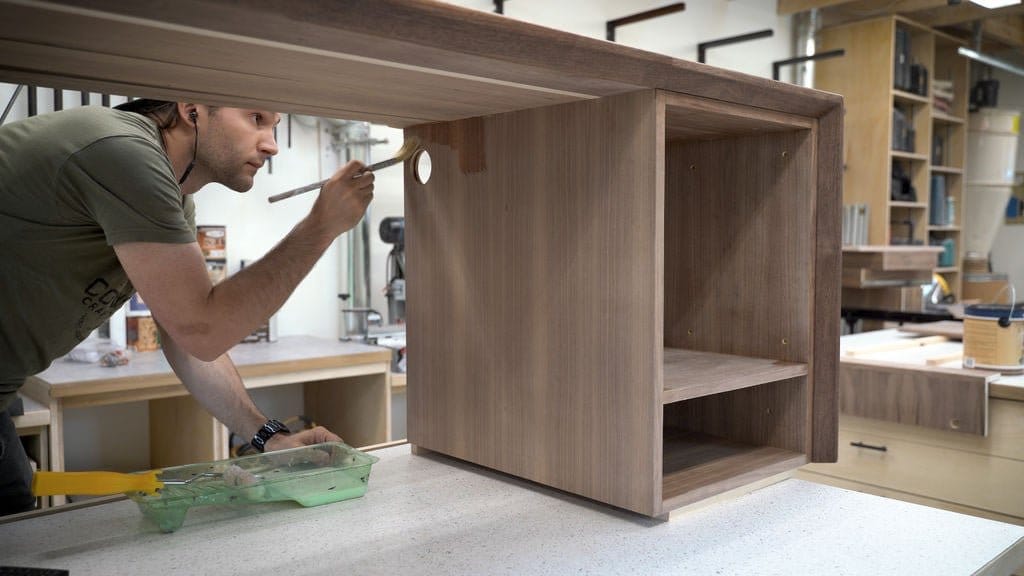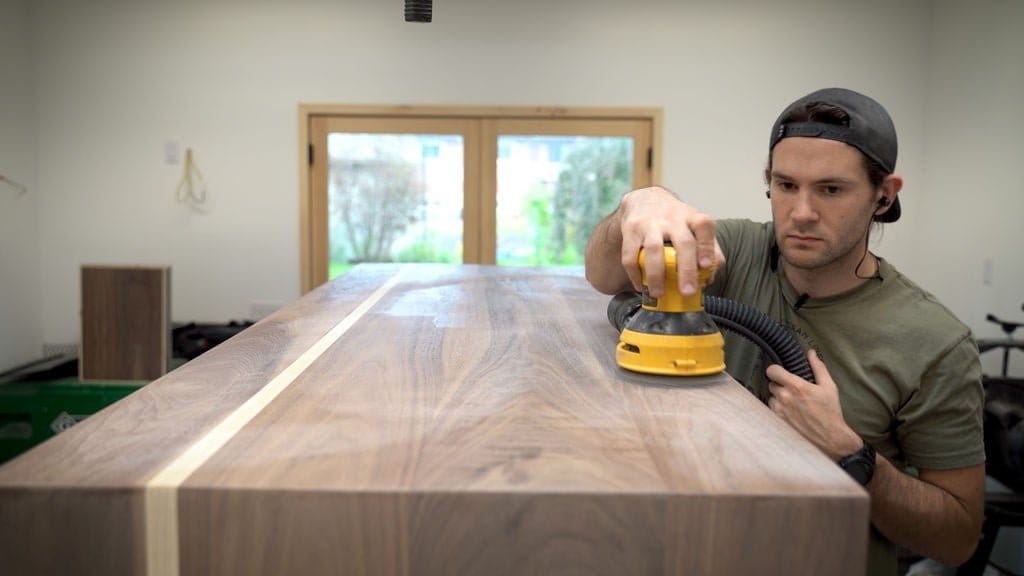 Step six: installation of the computer
In one of the boxes, with vertical placement, sets computer.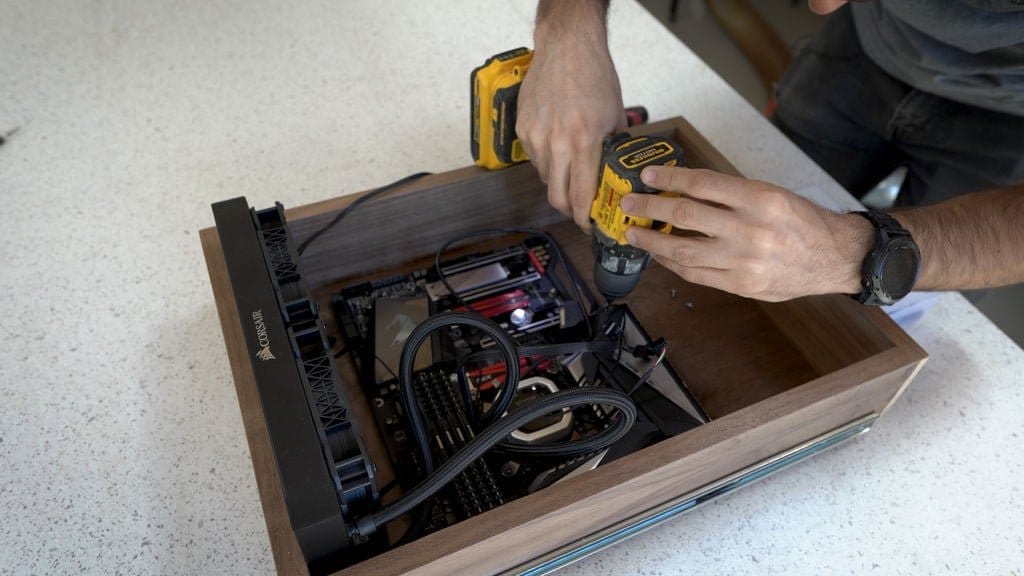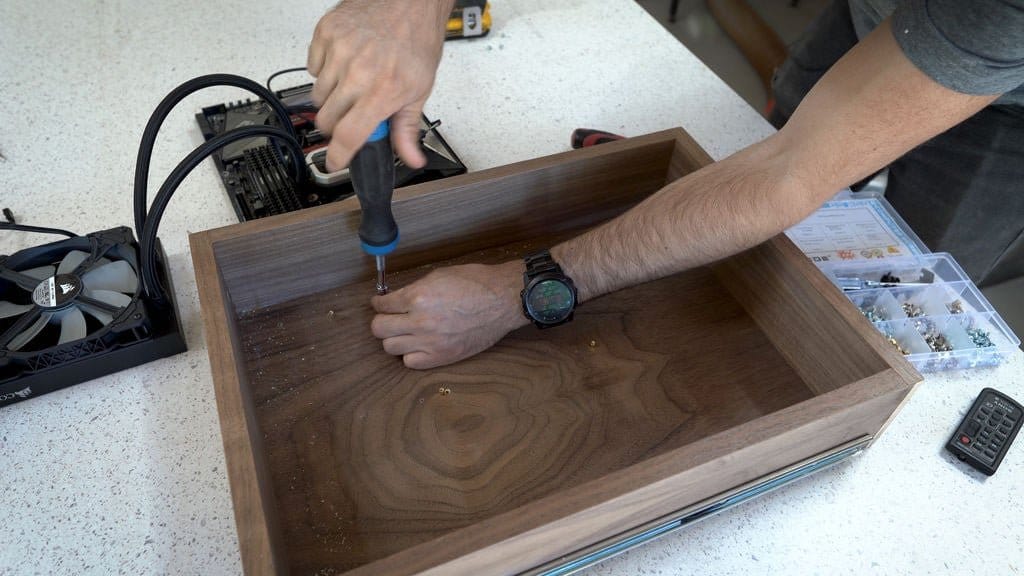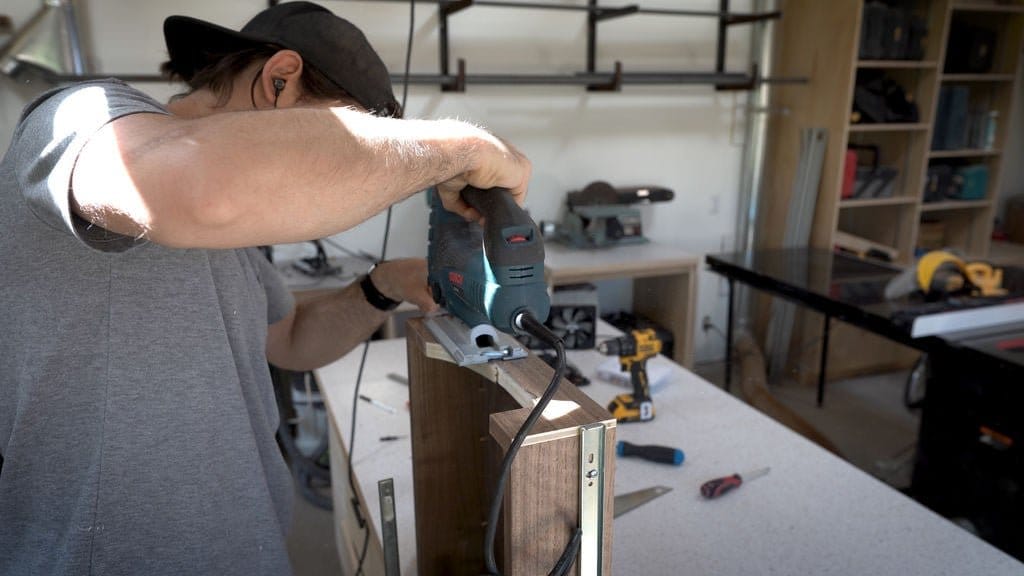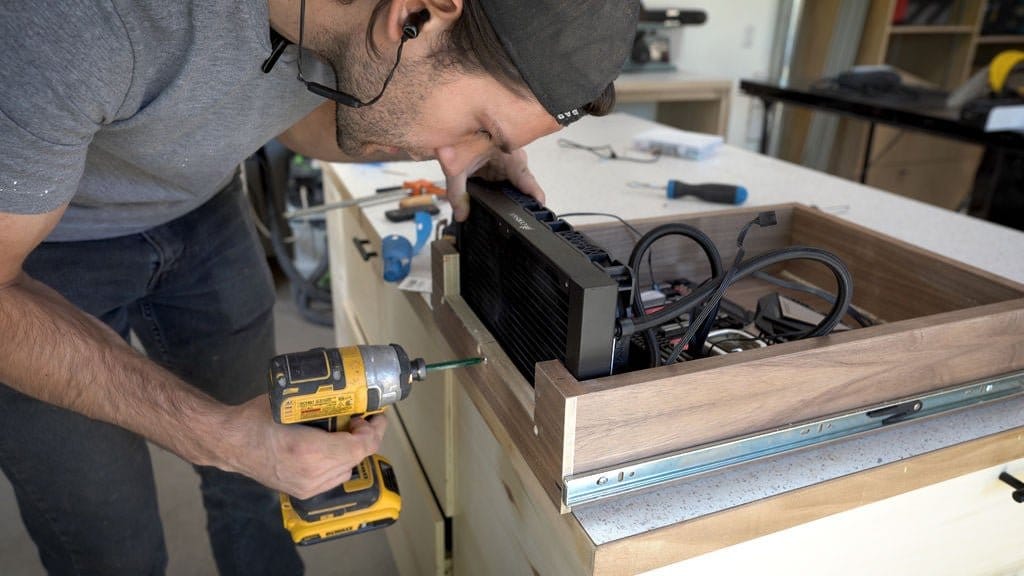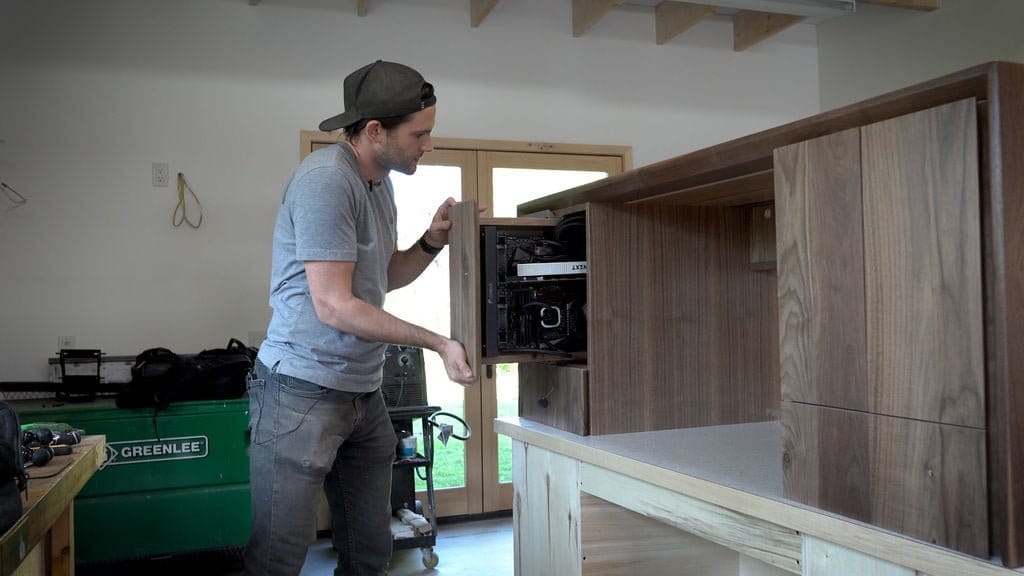 Step seven: ventilation
In the rear wall, in the place where is the system unit makes the cut. It is needed for ventilation.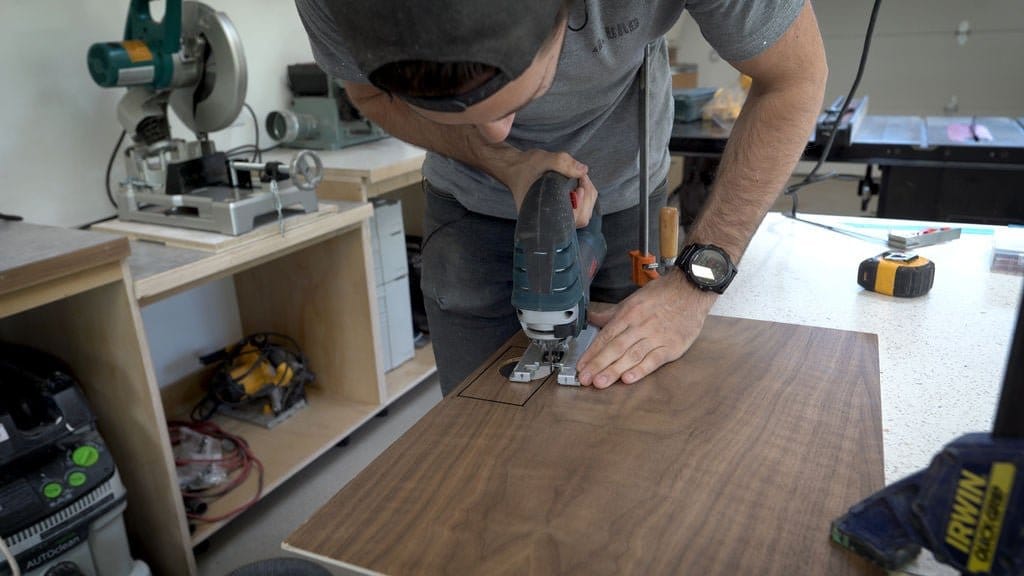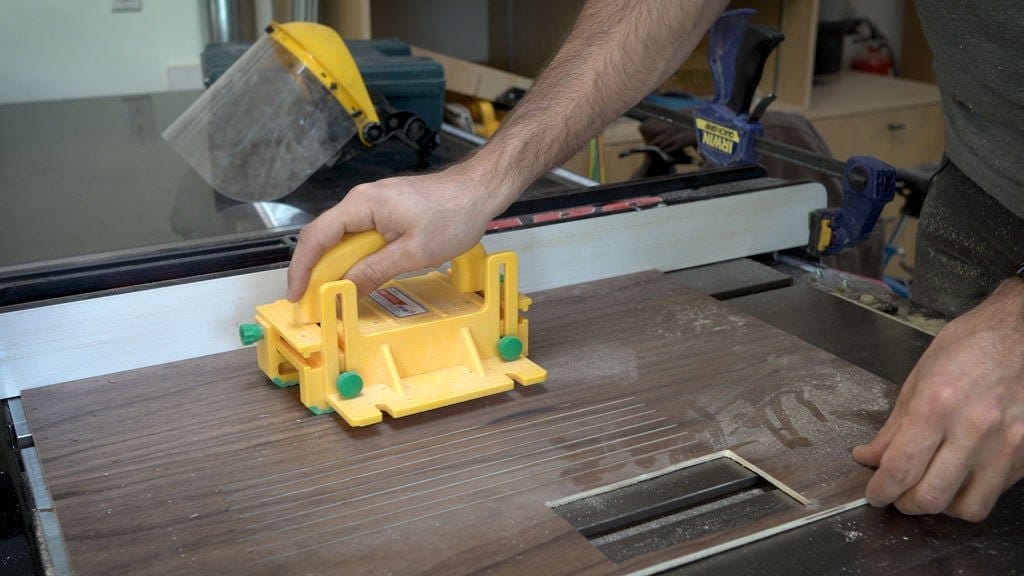 In the panel that closes the box with the system unit front makes a few cuts.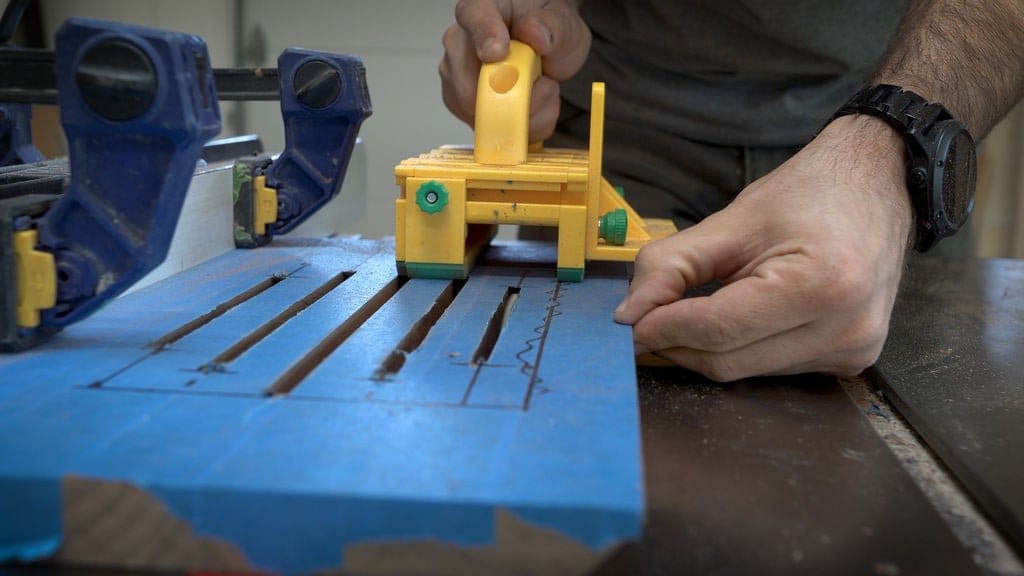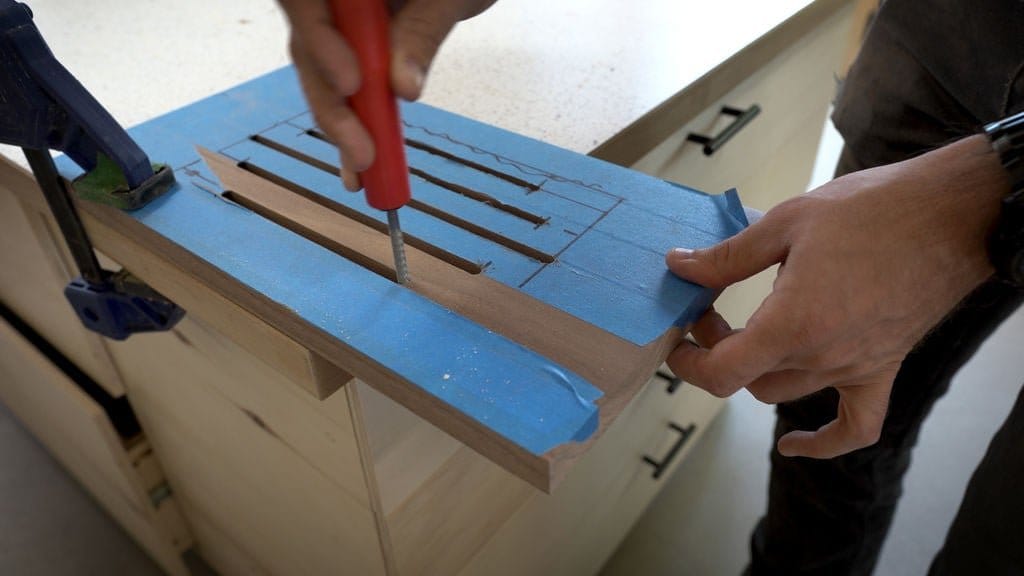 Step eight: feet
Table legs master decided to make metal.
Cut off the strip and profiled pipe.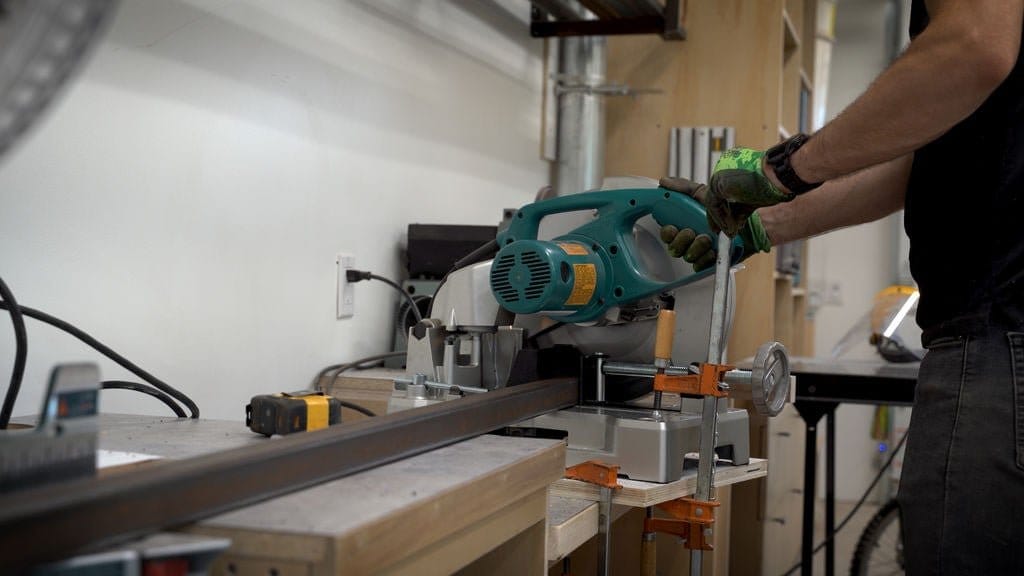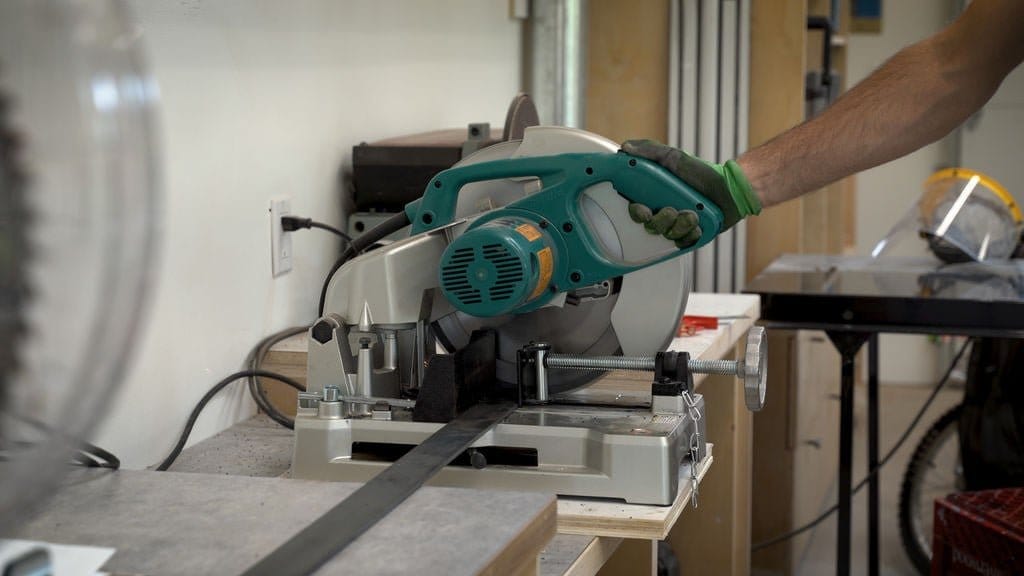 Weld the legs. Drill the mounting holes. Paint.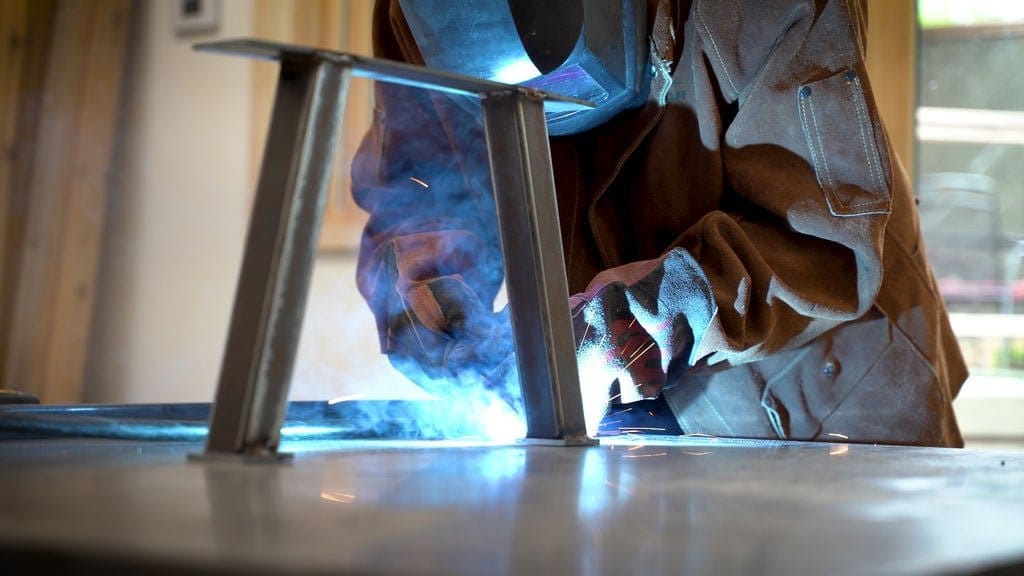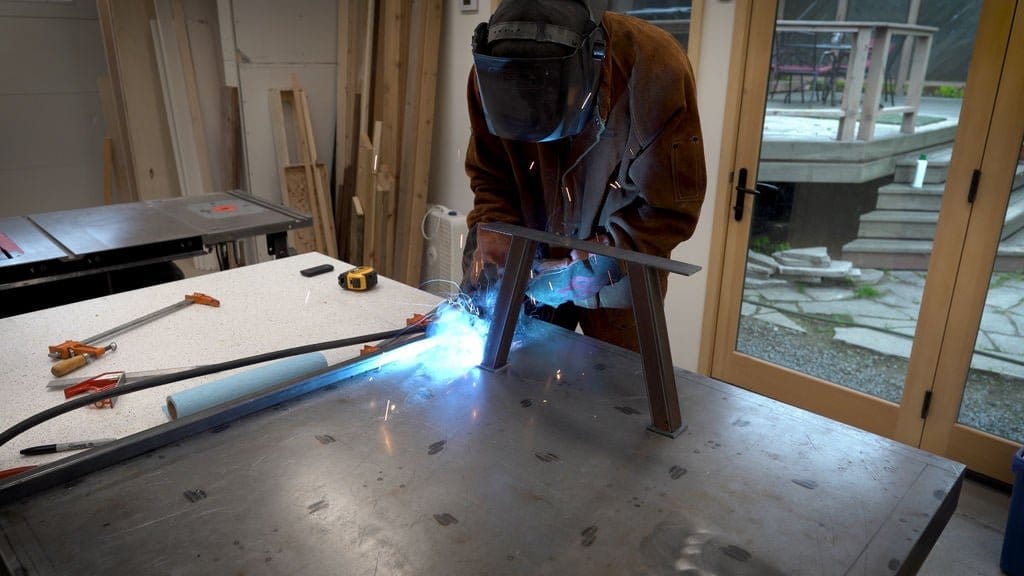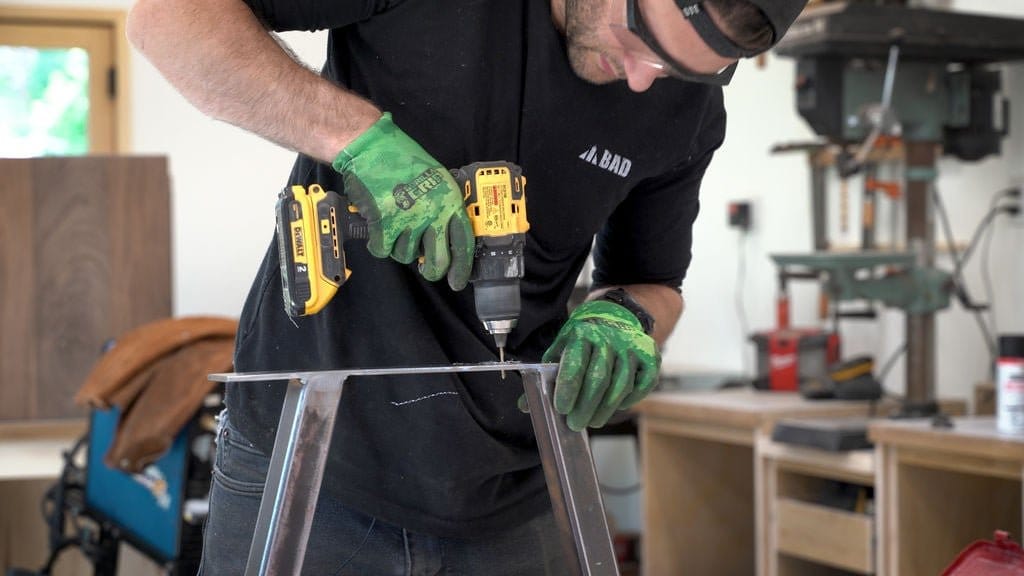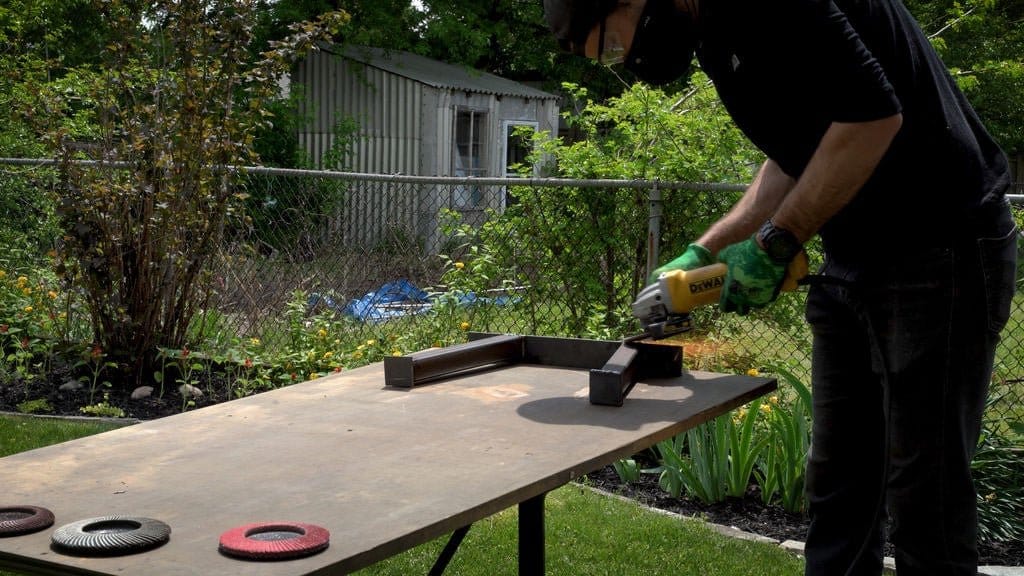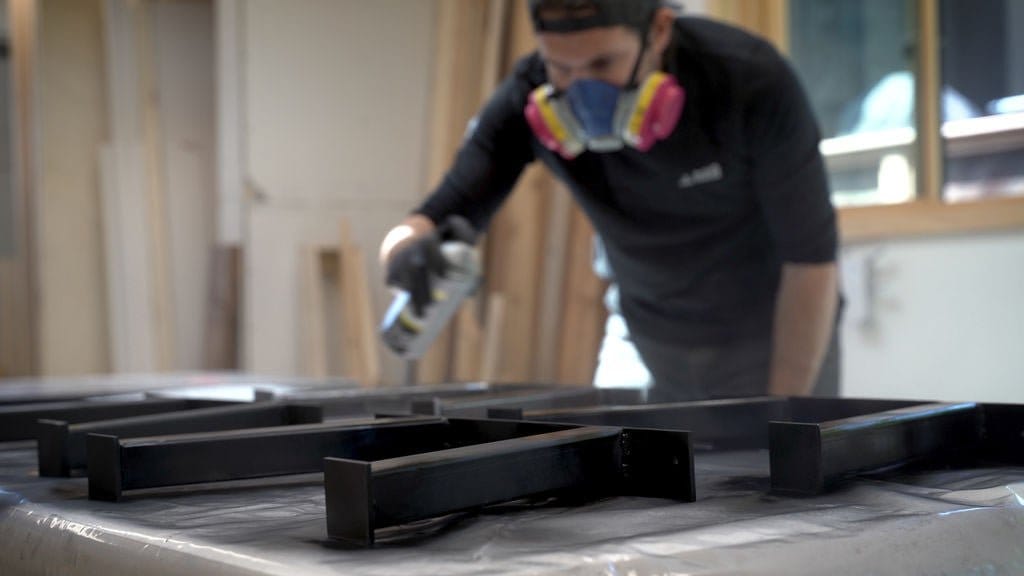 Step nine: install
The last step is to bring the table home and complete final Assembly.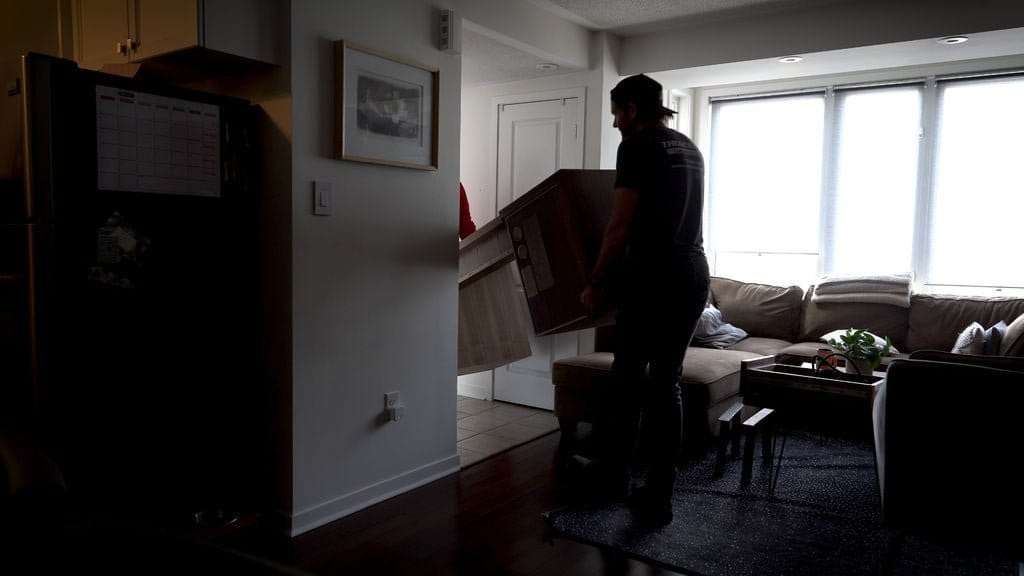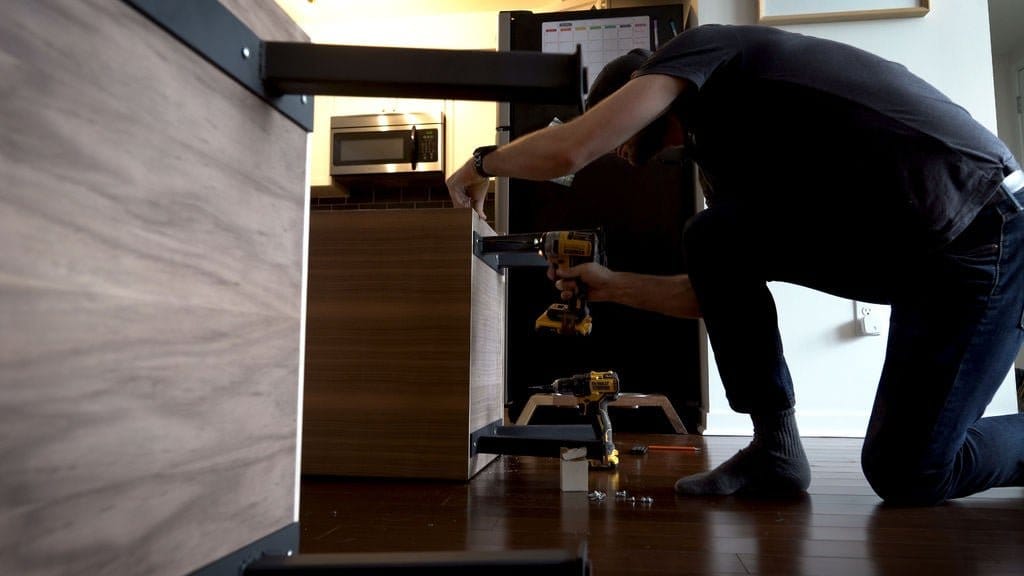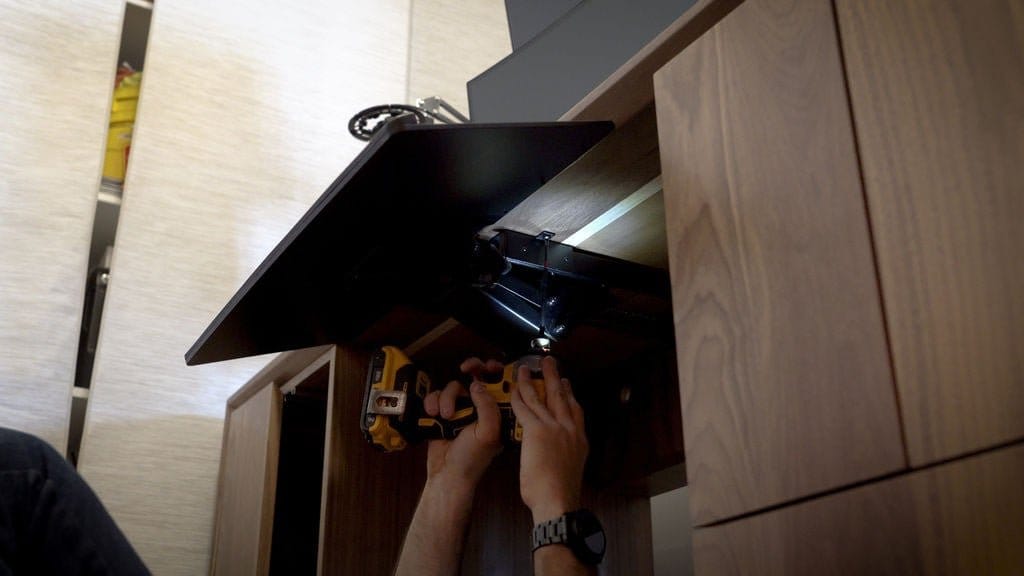 Everything is ready.