World
AP linked the explosion to the East of Tehran with a secret underground plant for the production of missiles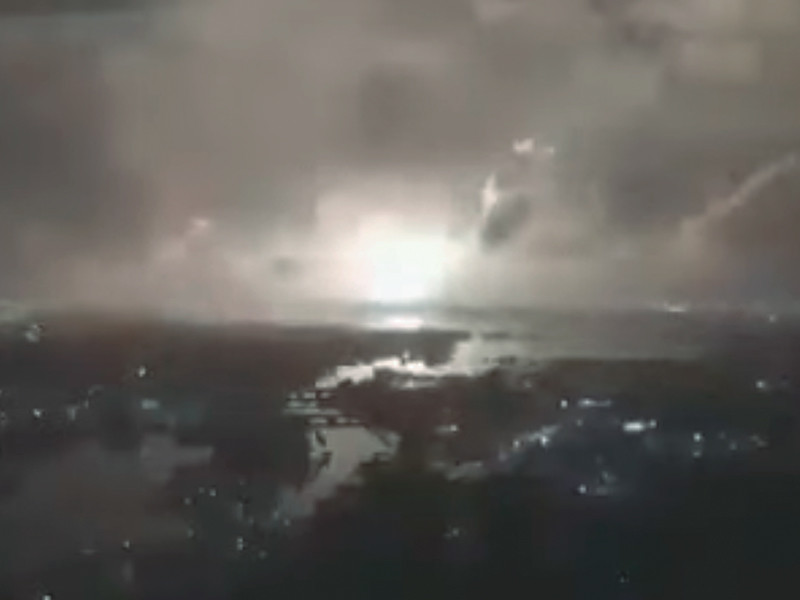 Extremely powerful gas explosion in a mountainous area under the Tehran night last Friday, occurred in the area where the secret underground factory for the production of missiles, reported on Sunday Agency Associated Press. The U.S. Agency cites data from the Center for strategic and international studies USA.
Earlier, reminds "Interfax", the Deputy Minister of defense of Iran Dawood Abdi said that on the night of June 26, near the military base "Parchin" blew up the tank with gas. He did not mention details and cause of the incident.
Flash light orange color was visible from different areas of Tehran. Sources close to the Islamic revolutionary guard Corps, reported that the explosion occurred in a storage facility located near a military base.
According to the AP, the photos from the satellite Sentinel-2 the European space Agency shows that 20 km East of Tehran, a large area of scorched earth, which was not there a week ago. The explosion occurred near the complex "Coger", which, according to experts at the Center for strategic and international studies, production of missiles.
Associated Press reminds that the military base "Parchin" under the Tehran before this attracted the attention of the IAEA. It was assumed that Iran was about 20 years ago conducted on the base of test components that can be used in the manufacture of nuclear weapons.
Intelligence Agency US Department of defense believes that Iran has the largest in the middle East program for the production of weapons underground.
Iranian authorities have said they've never tried to create its own nuclear weapons.
🔴دقایقی پیش #انفجار مهیب در پایگاه نظامی نزدیک پردیس #تهران که نور و صدای آن در شرق پایتخت کاملا دیده و شنیده شد/پیش از دروغ #سپاه در این باره هر اطلاعاتی دارید را برای ما بفرستید#ريتوييت pic.twitter.com/YGQTI85aDc

— Ali Javanmardi (@Javanmardi75) June 25, 2020