DIY
Original dolls from napkins with their hands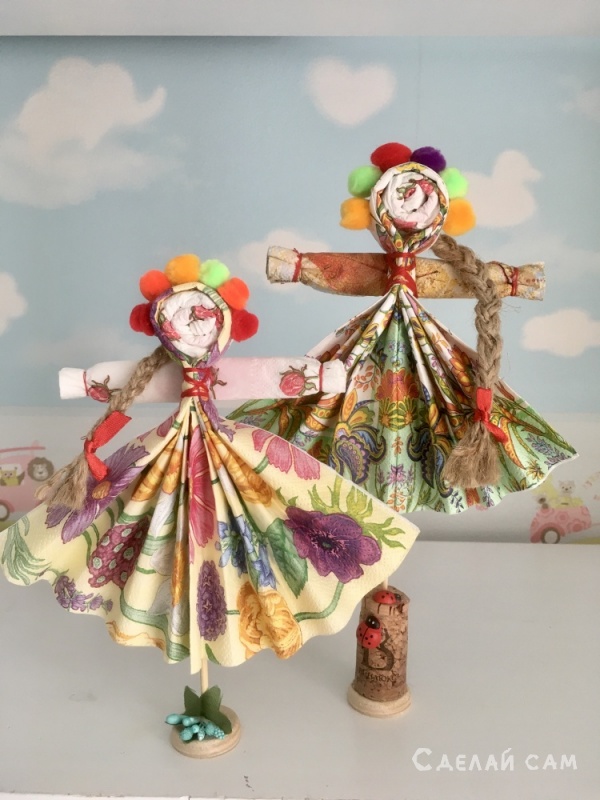 Hello! Today I want to show you how to make original dolls motanki-from napkins with their own hands.
For make a doll we need:
three wipes. Two size 25x25cm and one 33х33см;
— red strings;
— bamboo skewer;
— glue gun;
— twine;
— a cork from a wine to stand;
— decor: POM-poms, ladybug, red satin ribbon, stamen.
Wonderful dolls for the decorations ready!