Science
The developers of the vaccine against coronavirus shared encouraging news
According to scientists, participating in one of the leading global projects for vaccines against coronavirus, the vaccine from COVID-19 must operate at least several years. And as expected, the vaccine may be more effective than the natural immunity.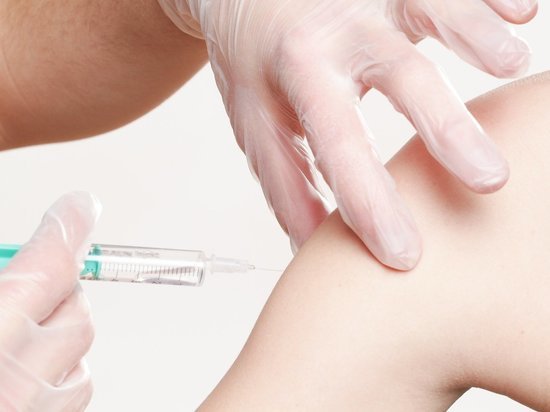 World-renowned expert, head of developing a vaccine team of the University of Oxford, Professor Sarah Gilbert told the members of the British Parliament that she is optimistic that the vaccine will provide "a good duration of immunity."
Her statement can help to allay fears about how long you can last protecting from COVID-19.
Concerns arose after the fact, as observed with other types of coronavirus – which are less dangerous and cause flu – during the tests could face the risk of re-infection during the year.
But Professor Gilbert reported that the Committee on science and technology of the house of Commons that the vaccine might give a better result than the natural immunity acquired when people just recover from the virus.
"We are optimistic, based on earlier studies that we will see a good duration of immunity, at least for several years, and this is likely to be better than natural immunity," – says the expert.
On the question of the timing of the use of the vaccine, after it was announced the prospect to face the winter without it, Professor Gilbert has promised MPs: "I hope we can improve this and come to your aid."
About 8,000 Britons taking part in a major test of the Oxford vaccine. But, as in the UK reduced the level of infection of the coronavirus, the researchers also intend to vaccinate 4,000 people in Brazil and 2000 in South Africa.
The candidate vaccine uses a part of genetic code of a pathogen to cause the body to recognize the coronavirus and attack if the person is infected.
The study, which was attended by 45 people in three groups and the control group, have shown encouraging early results.
However, the key question in research is: how will the vaccine protect people from infection or just make them less sick. It may also work worse in the elderly, because their immune system is weaker.
The head of the British working group on vaccines Kate Bingham told deputies that she was less optimistic about the fact that vaccination can protect against infection and, most likely, it will only reduce the severity of the symptoms: "I'm relatively optimistic that we will find a vaccine that will be able to treat the population. The problem is that … is that the vaccine is completely sterile, which means that you can't get it, or is it the vaccine which basically just removes the symptoms and reduces mortality? Obviously, we would like to have a sterilizing vaccine, so people are not infected."
And Professor of medicine, University of Oxford, sir John bell warned the British Parliament that Britain should "prepare for the worst" this winter, instead of relying on vaccine development.