Science
Russian scientists have tested for coronavirus lions and hedgehogs
Russian scientists intend to create a vaccine against coronavirus for vazokonstrikciei to it Pets: cats and mink. This was announced on Thursday, Deputy head of the Rosselkhoznadzor for the research work and monitoring of Ilya Chvala. We decided to find out how real the infected animals COVID-19 and can they in turn infect people.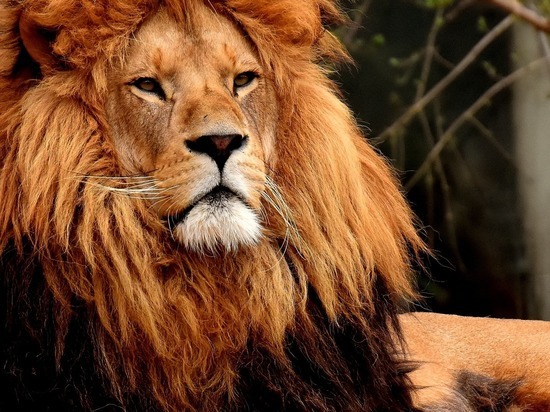 It all started with a farm in the Netherlands, where in April, around the same time several groups of mink veterinarians have identified shortness of breath. Testing confirmed the disease of mink COVID-19 on two farms in the province of North Brabant. Despite the fact that cases of infection of man from animals then it wasn't recorded, sick animals put to sleep, and the employees recommended to take special precautions with other animals, citing minimal, but still present risk of cross-species infection.
As it turned out, the epidemic of the coronavirus among mink in the Netherlands took serious scale: she had to destroy all the livestock on the farms 13. Moreover, the Dutch announced that infected mink were the source of infection for the staff," reported industry publication of the Rosselkhoznadzor "veterinary and life" Ilya Chvala.
Given this is the case, and some evidence of infection with coronavirus number of dogs and cats abroad and in Russia (one infected cat was discovered in Moscow), staff ARRIAH decided to develop a vaccine for animals against the new insidious virus. "The vaccine will be intended for vazokonstrikciei animals – cats and mink," said the vet.
Primarily the drug will be recommend to the fur farms where mink are bred in crowded conditions. These animals may be intraspecific transmission of coronavirus, that is one mink can infect another.
Earlier scientific institutions of the Rosselkhoznadzor has developed a test system for the diagnosis of the pathogen COVID-19 animals. At the end of June of the investigated samples from 59 animals – dogs, cats, mink, lions, wolves and hedgehogs. However, as reported by "MK" in ARRIAH, none of the animal who had identified the virus, had no symptoms of the disease. "Any sick cat or mink we have not met, only the carriers of the virus" – told us one of the experts.
It is interesting that animals have their own world organisation for animal health (office International des Epizooties — OIE). Recently it has released its recommendations regarding COVID-19 animals.
So, professional veterinarians to check for coronavirus, all the polls are Pets, but only those who had contact with an infected COVID-19 person exhibiting clinical signs of respiratory disease caused by COVID-19 (this is the discharge from the nose, shortness of breath, cough, vomiting, or gastrointestinal tract). The decision about testing the animal is taken by the representative of the state veterinary service or the owner after consultation with the veterinarian. Samples for laboratory studies selects a veterinarian.