Technology
Medvedev praised the possibility of introducing payments through facial recognition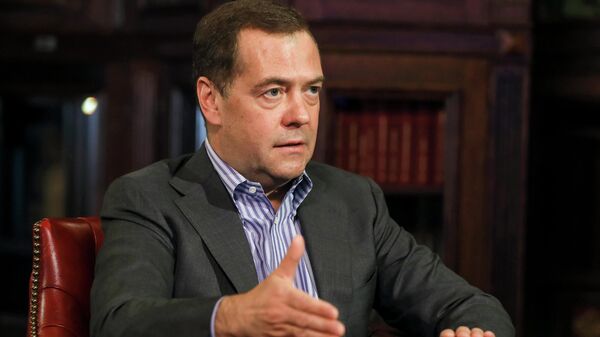 Contactless payments using the technology of face recognition definitely possible with small amounts, for example, at the gas station or in the subway, said Deputy Chairman of the Russian security Council, Chairman of the Board of Trustees of Fund "SKOLKOVO" Dmitry Medvedev.
On Thursday, he held a video meeting with the leaders of the startups of SKOLKOVO. The founder of visionlabs, which is engaged in creating products in the field of face recognition and objects spoke about a new solution that allows you to make purchases and conduct transactions in a contactless manner, by means of identifying the person.
Medvedev asked how can be achieved the accuracy of such operations. "I ask this, maybe a little childish question, but ask, however: if you come two twins to make a deal with the use of face recognition technology, you can be sure that is the correct result?" he wanted to know.
The developer in response noted that this technology already in 2013 exceeds the capacity of recognition even specially trained person. He said that now the probability of error is approximately one case in 10 million attempts.
"So you think that now the level of development of this technology, including your company, is that it can be easily embedded in the payments?" – said Medvedev. The representative of "Visionlabs" confirmed, noting that the company has worked this with a number of investors, including Sberbank.
"Probably, in cases where payments are not very large in amount, for example some standard payments, it is definitely possible – at the gas station or in the subway… I haven't spoken on this subject with "Sberbank", but apparently, here the model is clear," said Medvedev.