Crypto News
Prediction: bitcoin will reach $9500, if the S&P 500 index will exceed 3200 points
The dependence of bitcoin from S&P 500 continues to increase, this leads experts to think that the growth of the stock index will allow bitcoin to gain value.
Recently, analysts platform Skew has published a report which says that the correlation between BTC and S&P 500 has increased to the highest level over the last year.
According to Ronnie Moosa from the company Standpoint Research, bitcoin traders need to focus on the dynamics of the US stock market. This will help to minimize the risks of future losses.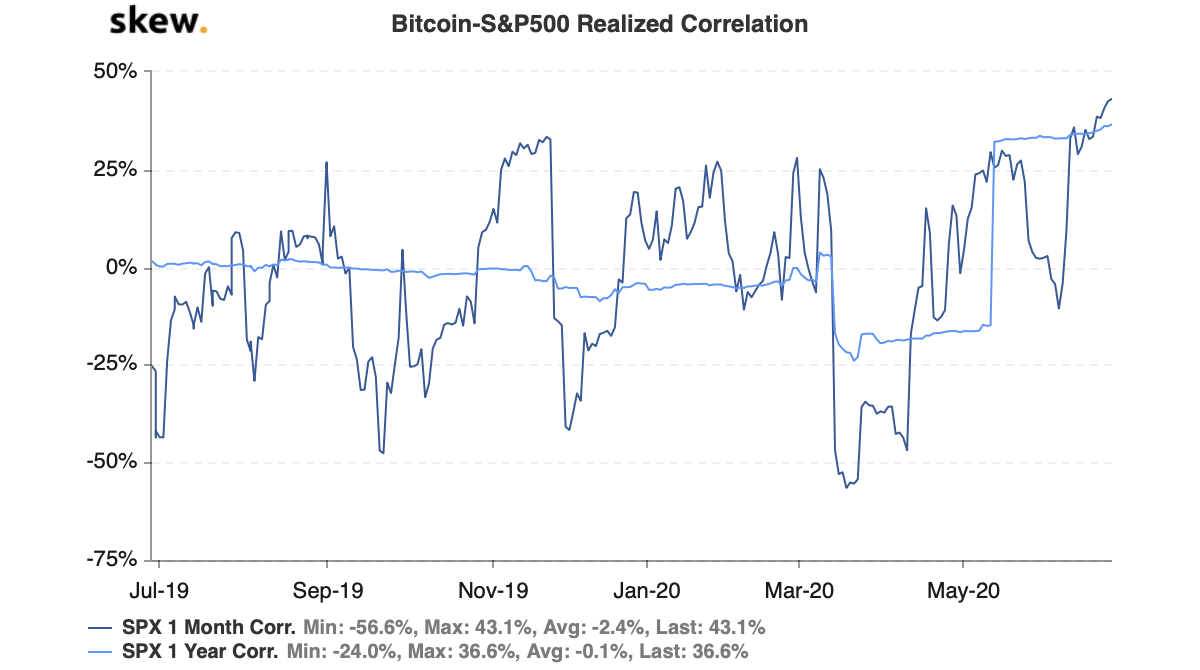 Many investors share the view of the expert. One of the traders who introduced themselves on Twitter under the name Cold Blooded Shiller, predicted that if the S&P 500 will exceed 3175 points, bitcoin will reach $9350.
If the stock indicator exceeds 3200 points in the near future, the rate BTC will be at values above $9500. In achieving better result on the stock market, the cryptocurrency will be able to reach $9700.
Analysts at investment Bank JP Morgan has previously published a study, which also indicates the dependence of the BTC from the us stock indicators.
Cryptocurrency is viewed through the prism of high-risk assets, dependence on the equity market observed over the last two years.